I know what you're thinking, don't say it, you're totally right – all my WIAW posts are boring and predictable enough to be labeled "paleo classics" because they're all filled with chicken, plantains, sweet potatoes and greens – probably kale.   A lot of bacon and sausage too if you haven't noticed.
But really, is there ever a day I will apologize for loving bacon and sausage?  Should anyone ever feel forced to have to do that?  Heck-to-the-no fatty-meat loving friends!   Just go on and march to the sizzle in your own pan.   And don't let anyone steal your bacon sunshine!  But more on that plus keeping your bacon safe tomorrow, with my daughter Diana.  Now it's time to move onto my day of paleo classics!
The food I'm about to show you may or may not have been consumed last Wednesday.  I honestly don't remember if it was Wednesday or Thursday and I already uploaded the pictures to my computer and can't see the original date.   As if anything I just said matters to you at all.  Just shut up and show us the sweet potatoes.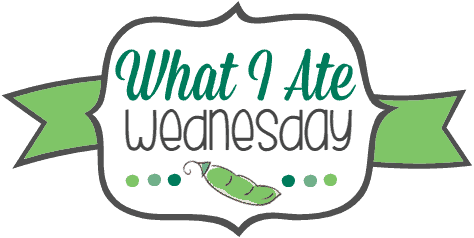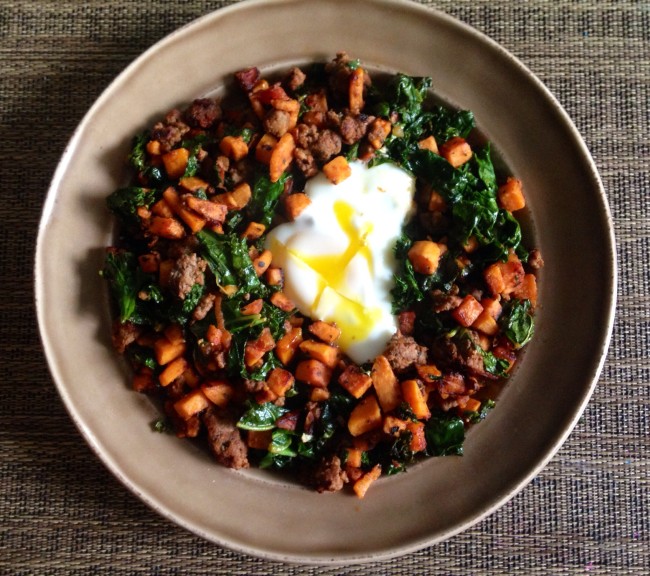 Okay fine, I will, but only because you asked 😉 On this particular day I consumed enough orange sweet potatoes to feed an army  one lazy paleo runner.  It started with breakfast.  Just a basic sweet potato hash with ground meat, kale, and an egg!  I cooked that egg right in with the hash for a simple one-pan breakfast.  I'm getting the feeling that I've already shown you this picture in another post but can't remember for what.  I'm officially losing my mind.  Anyhow, it was originally taken for WIAW 🙂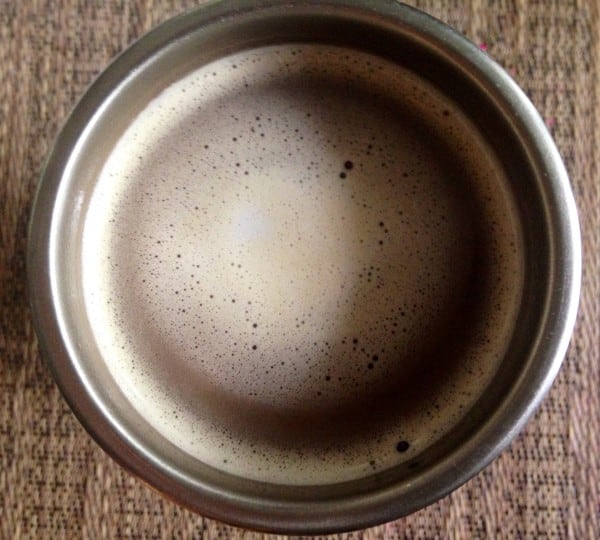 I drank coffee in my normal travel mug, with my go-to creamer lately of canned full fat coconut milk plus a tiny bit of maple syrup and vanilla, whipped up with my immersion blender so it's pretty and super creamy.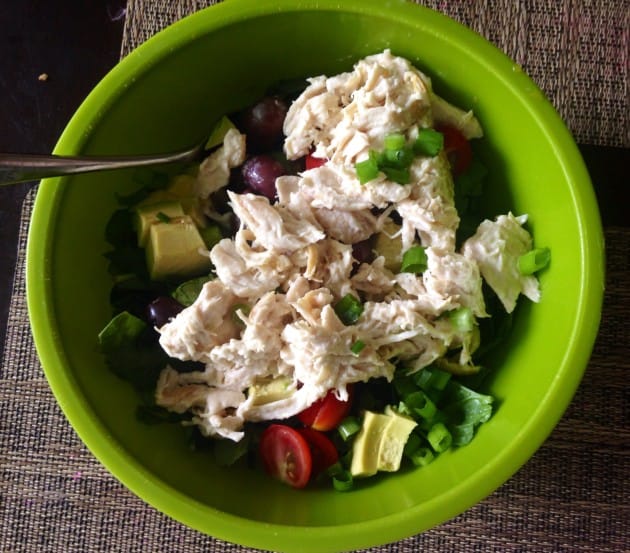 Lunch was homemade chicken salad, which I'd made for my girls' school lunch, over a green salad with spinach, half a small avocado, green onion, tomatoes, and kalamata olives.  The chicken salad is the same as my bacon scallion version, except, without the bacon scallion part.   Same method, and of course with my beloved homemade mayo!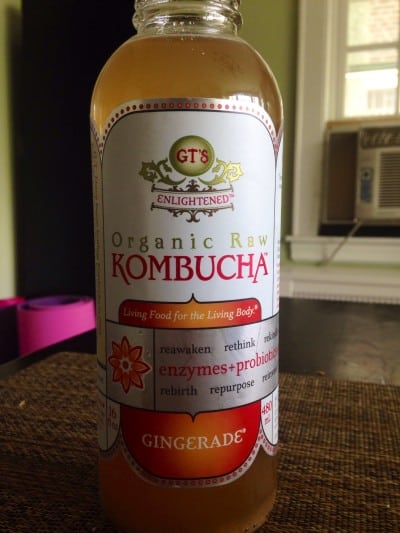 Guys, I'm really getting lazy about photographing my daily kombucha for these posts, just being honest 🙂 However, I did, in fact, drink one after lunch but this was not it.  Consider it a very life-like reenactment of what the actual kombucha would've looked like had I remembered to take a picture of it.   I know, not witty, not funny.  HAHA.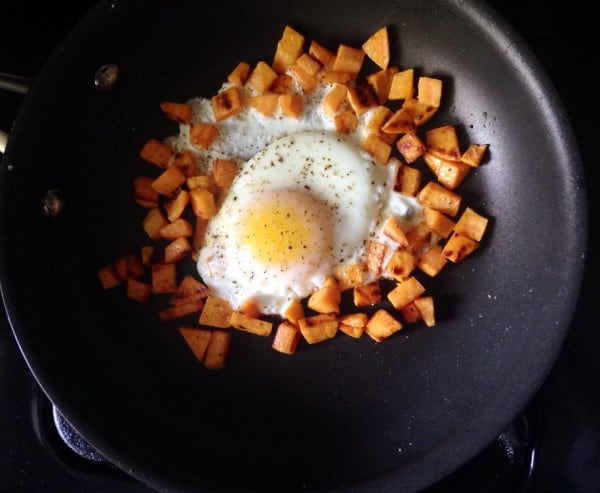 And just when you thought things were getting predictable, BAM!  I made another sweet potato hash for an afternoon snack?  Who does this?  A tired paleo mom with leftover sweet potatoes in the fridge, that's who.  I am now remembering that this DID occur on Wednesday because Thursday Emily had gymnastics after school, and I wouldn't have "cooked" my afternoon snack.  So rest assured, this is WHAT I ATE ON WEDNESDAY.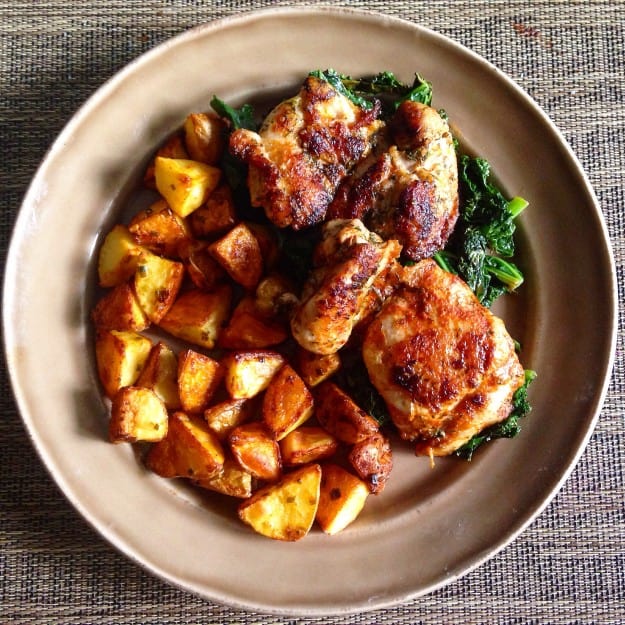 And then we ate dinner, and NO those are not sweet potatoes of any kind!  They are roasted white baby potatoes seasoned with smoked paprika and chipotle, yum!  And boneless chicken thighs over kale, all cooked in ghee.  The chicken was seasoned with dill and sea salt, also a big yum, and a family favorite.  Except for Drew, who oddly will not eat white potatoes at all, he is die-hard for sweet!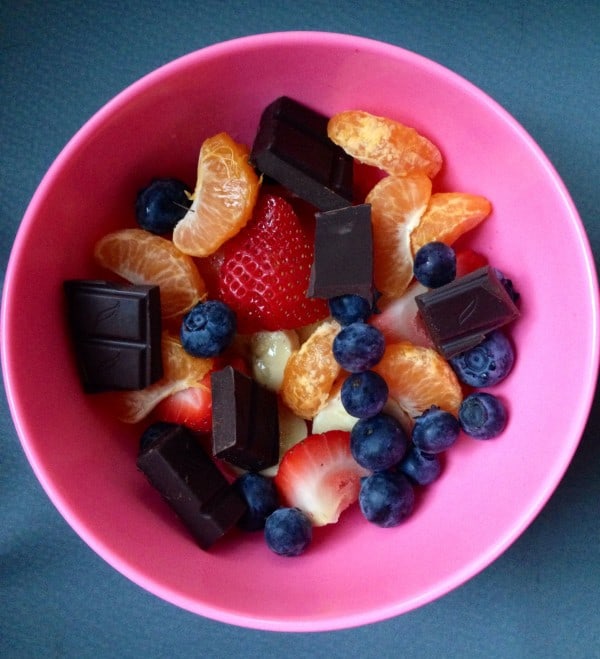 And the dessert/snack.  Banana, mandarin orange, berries, and Green & Blacks Dark Chocolate
, which still remains my favorite brand of the 85% cocoa variety.   Fruit and dark chocolate = classic paleo dessert for a reason, it's just GOOD!
Classic paleo yes, but these have really become many of my favorite foods!  This day was also a good example of low FODMAP eating, as I've been talking about in part I and II regarding food intolerances and IBS.
Are you a fan of any "paleo classics" ?
What's your favorite dark chocolate brand?  
Do you ever make chicken salad from scratch?