Since I'm in and out of my house all day on most days, I don't have to worry too often about packing lunch and snacks for myself.  Then inevitably a day comes around where I'll be out for most of it, away from my kitchen and I have to figure out what I'll eat.    Having food sensitivities means planning ahead, especially if you know you'll be somewhere where you'll potentially have zero idea what's in any of the food served.
I do find it a bit annoying to think this way, but then I look back at the years and years I would just eat "whatever" no matter where I was, and be really sick as a result.   Clearly, it makes me remember that the relatively small inconvenience is worth it!
I think we've already established that I'm the weirdo eating a tupperware of eggs and avocado in the car.  Literally this morning, Drew handed me his plate of unfinished scrambled eggs and said "you eat this in the car for snack mommy!" Of course I laughed, but then I stuck it in a container and put it in the fridge.  That kid is smart and knows what's up 🙂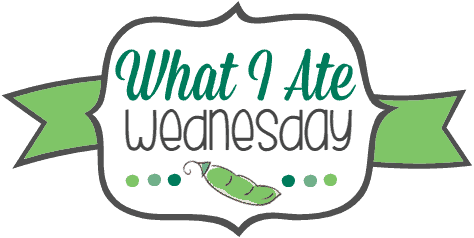 And now for my WIAW post, which is from last Sunday, the day we hit up Six Flags and were gone from 9:30-6.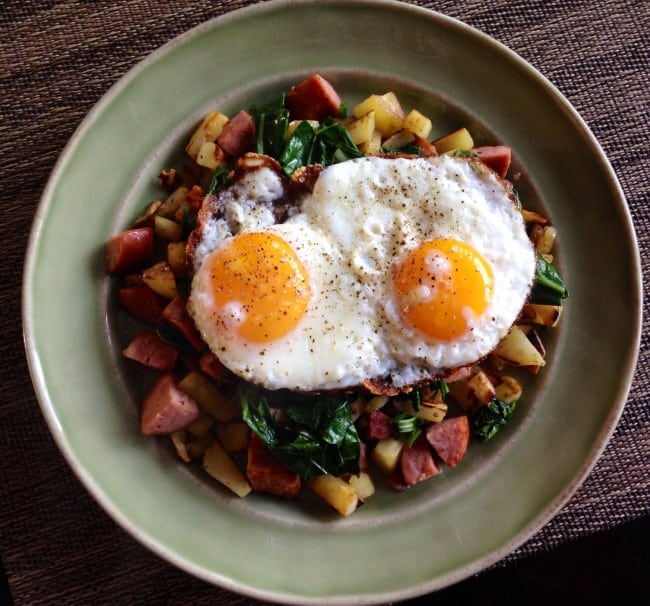 First things first, when you know you'll be out all day, have a huge breakfast that will hold you over as long as physically possible!  Not that there's any day I don't do that, but this is where it really matters.  I had a whole small white sweet potato fried in ghee, with Aidell's andouille pork sausage, collards and two eggs.  Running or not, I need a pile of carbs, fat and protein on my plate to feel satisfied all morning.  I know the "pile" reference just totally sold the meal to you, whatevs 🙂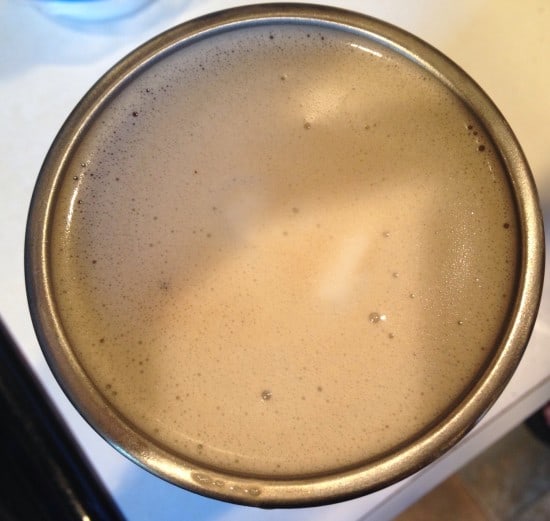 I put a lot of coconut milk in my coffee today.  I almost always buy Native Forest brand organic unsweetened canned coconut milk.   A little more fat = less hunger later on I've noticed.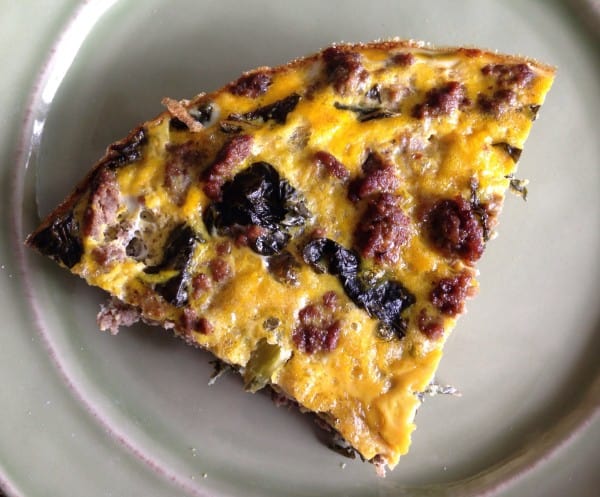 With 3 kids I already had to pack like 10 snacks just to get through the morning, I didn't want to have to pack 10 of my own either.  Since Diana performed at 12, we had lunch at 1pm and I was prepared with leftovers –
I brought along a rather large hunk of a new frittata I made, with spicy beef sausage and collards.  I needed a "medical" tag on my bag just to bring this sucker into Six Flags.  The top picture is what it looks like when it's new and pretty, the one above is what it looked like when I was one bite away from being done and realized I'd forgotten to take a picture.
I didn't take a picture, but, we all drank a ton of water throughout the day since it was super hot.  I wasn't thrilled with $5 for a bottle of water, but, better that I didn't have to pay $20 for a bunless burger.  Water water water it was all afternoon.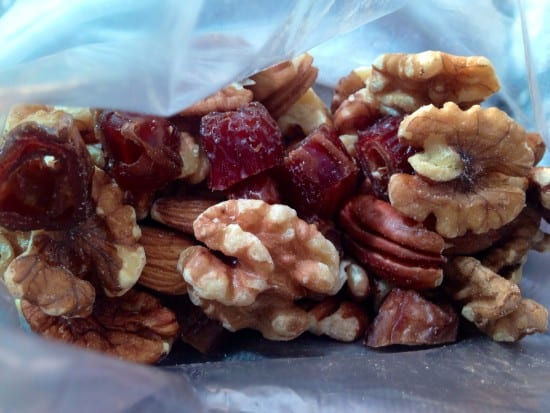 I brought dried fruit and nuts with me for an afternoon snack.  This is something I don't normally have since it's a bit iffy with my stomach, mostly if I eat too much of it a few days in a row, but when I'm out of the house for long periods of time I make an exception and it's typically fine.  I probably had 3 or 4 big handfuls of a mix of raw walnuts and almonds + chopped dates and figs.  Also more water.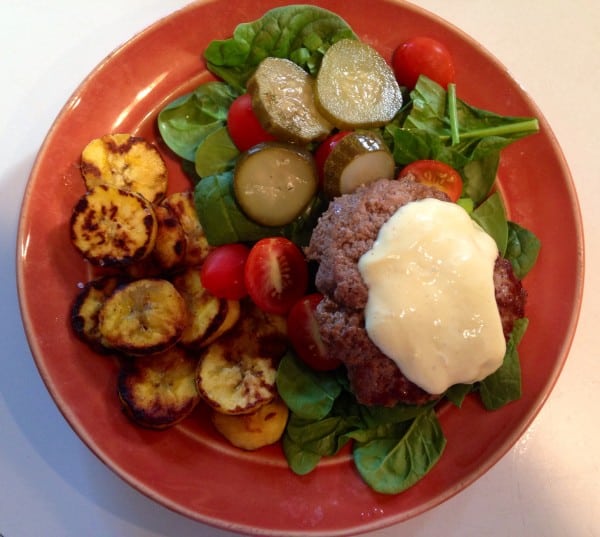 When we got home I cooked up burgers for everyone and also a few plantains for me, raw veggies for the kids.  Also spinach, tomatoes, pickles, and homemade mayo to top.  I snuck in a few kalamata olives after the picture.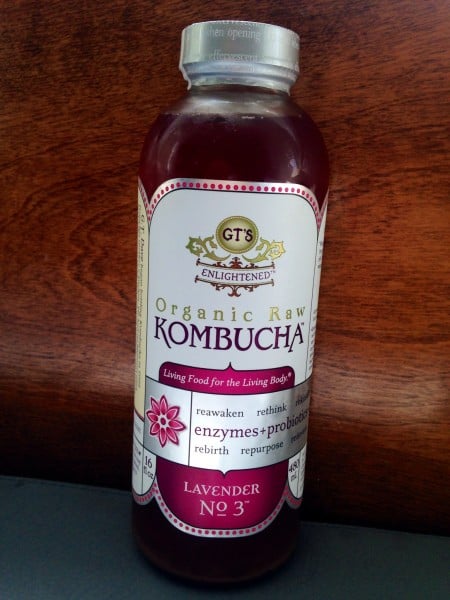 You didn't think I'd skip kombucha right?  Had a bottle of Lavendar after dinner and it was so refreshing!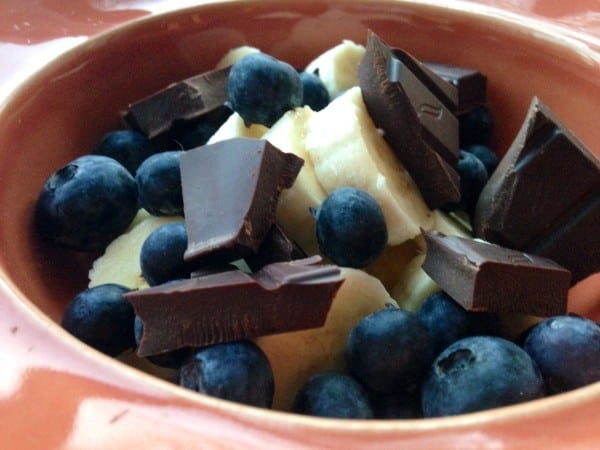 And my dessert bowl – lately I've been pretty attached to them!  Bananas, blueberries and 85% dark chocolate.  I think I had this around 9pm.
And boom, that was my day.  I'm remembering how exhausted I was at the end of it and now I want to take a nap.  But alas, I'm not a napper and don't have time for one anyway 🙂
If you have food sensitivities, do you bring your own food out with you often?
How do you fuel up in the morning for a long busy day?
Do you have a favorite "dessert bowl" lately?