Meat – it's half of what I blog about.  It's also BACK (along with coffee and chocolate) now that I'm finally 100% over last week's stomach bug and therefore starving.
STARVING.  Like so hungry, I feel like I need two of each meal I eat.  So hungry, that I actually don't have pictures for every single bite I consumed, but, luckily remember enough to fill in a couple of the snack blanks throughout this day of eats I'm about to show you from Monday.
Let's get started with the WIAW fun with one of my top 3 favorite meals of the day – breakfast!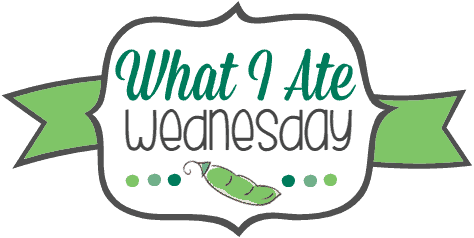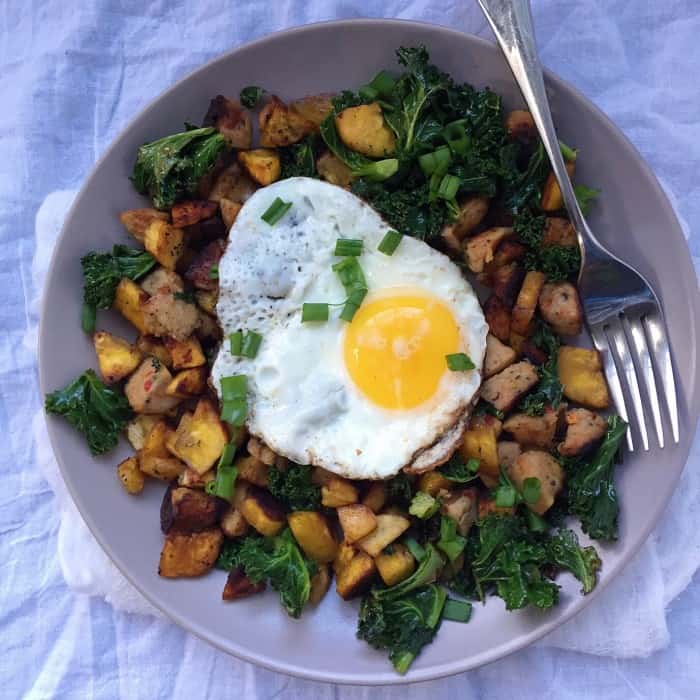 Breakfast was savory all the way – chopped green plantains, spicy chicken sausage and kale hash cooked in Kerrygold salted butter – amazing.  After eating this, I actually made more plantain chips in the butter and ate those because I was still hungry.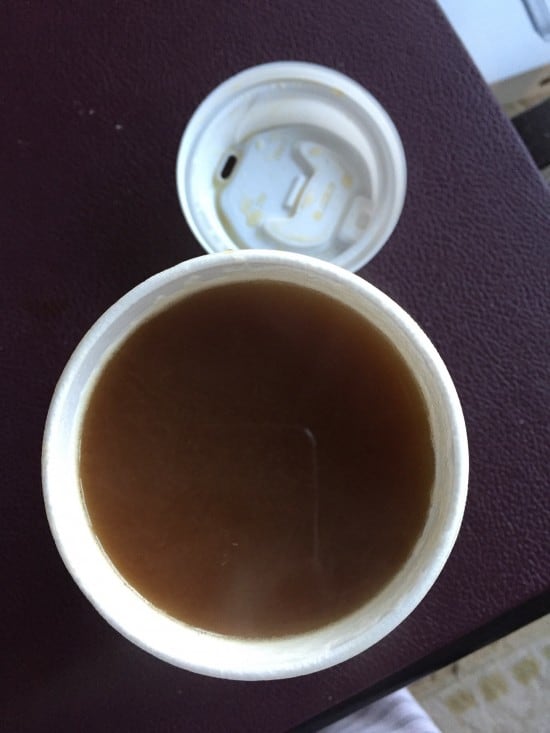 Adam got me Dunkin Donuts coffee (regular roast) and I put my typical coconut cream in it.  Good to be back on coffee again, although, I was REALLY feeling the caffeine after not having it for several days!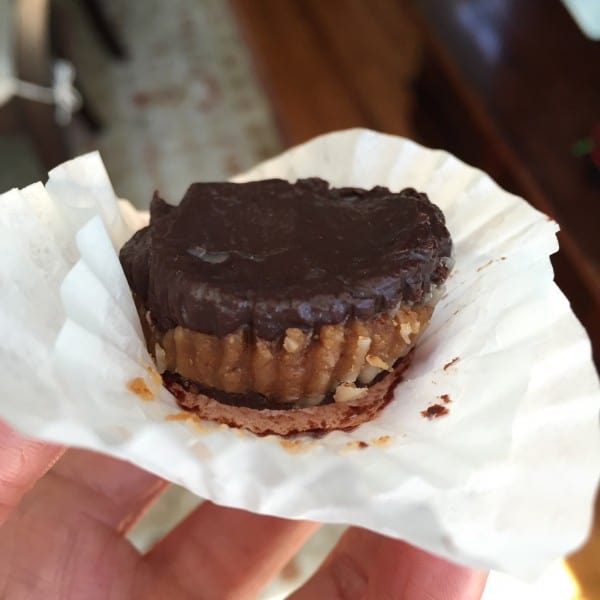 I worked on two recipes and one of them flopped – maple almond butter chocolate cups.  This was actually a test of a recipe that I already made (and it worked) but, this time not so much.  Totally edible still, but my coconut oil and maple syrup separated and I couldn't save it.  Next time I try this I'll do two things – use my immersion blender and pray.
I still went ahead and made them as to not waste the ingredients, because honestly who throws out chocolate and almond butter?  Not this blogger, oh no no no.  They tasted fine, anyway, just didn't look so great.  I had a few spoons of chocolate and almond butter in the process.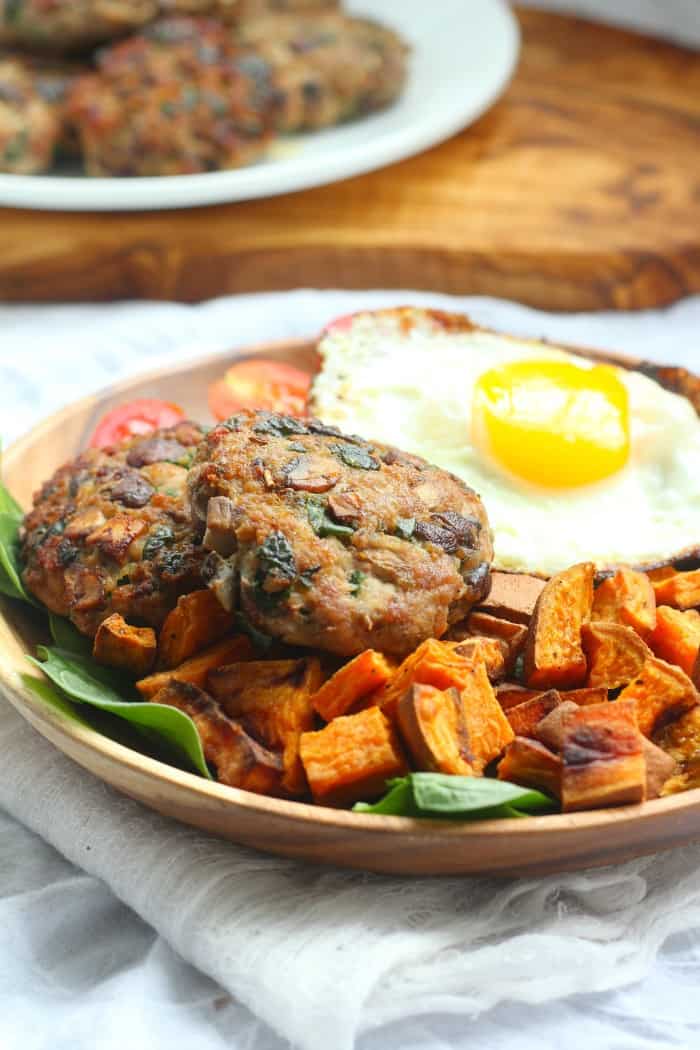 Lunch involved the other recipe for mushroom and spinach pork sausage patties.  Delicious!  Alongside sweet potatoes, more spinach, tomatoes and another fried egg.
Around 3:30 pm I had a snack that I didn't take a picture of – 2 leftover crispy chicken tenders and a couple of roasted broccoli pieces from dinner the night before.  Shared with Diana, because she shares my taste in after school snacks 🙂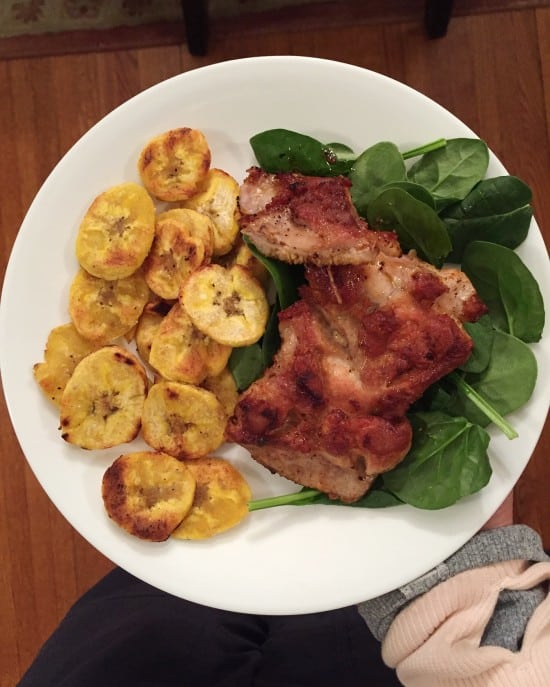 Dinner was put together quickly after the kids' activities – more savory crispy plantain chips with crispy chicken thighs seasoned with onion and smoked paprika, cooked in butter once again.  I'm on a bit of a butter kick this week!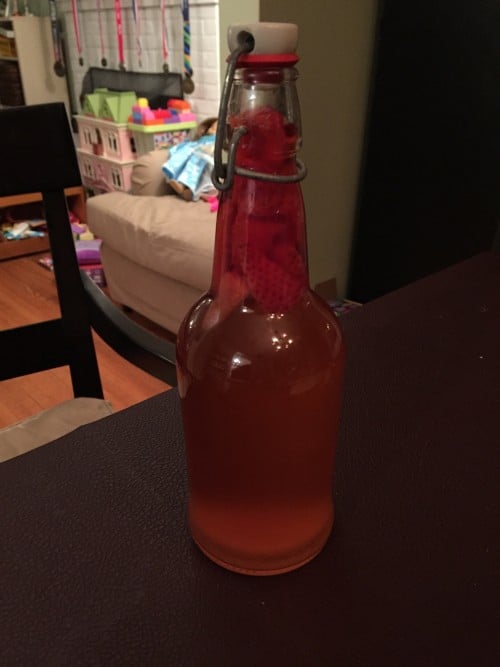 Strawberry flavored kombucha was consumed right after dinner as I cleaned up the kitchen.  If kombucha is in the fridge, I can't skip it!  It did make me cold though with this unseasonably cold weather we're having.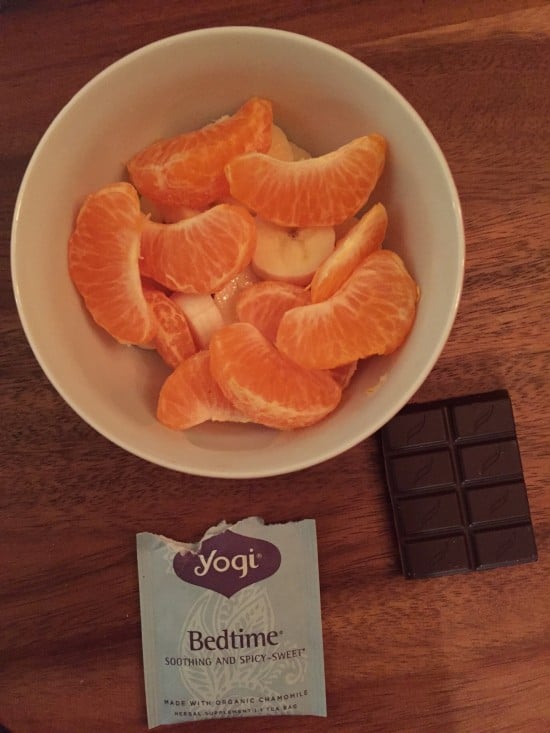 After the kids went to bed I had my usual snack/dessert – tea, fruit (banana and mandarin orange) and Green & Black 85% dark chocolate.  Still my favorite – so so good.
What lengths have you gone to to try to save cooking/baking flop?
What's your go-to bedtime snack lately?
Do you ever go back for breakfast-seconds?