Hi guys!  Wednesday's here and it has been TWO FULL WEEKS since I've shown you a full day of eats via What I Ate Wednesday.  That's a long time for me – it's so rare that I skip a week!
With all the craziness of last week though, the timing is just right for me to jump back on the WIAW train.  I'm finally feeling like myself and ready to eat, eat, and EAT all of everything.  I really enjoy the feeling of wanting to eat – is that weird?  It's a sign of good health for me and therefore makes me happy.
So here's to a sappy, happy WIAW for me and hopefully for you too.  Let's get started!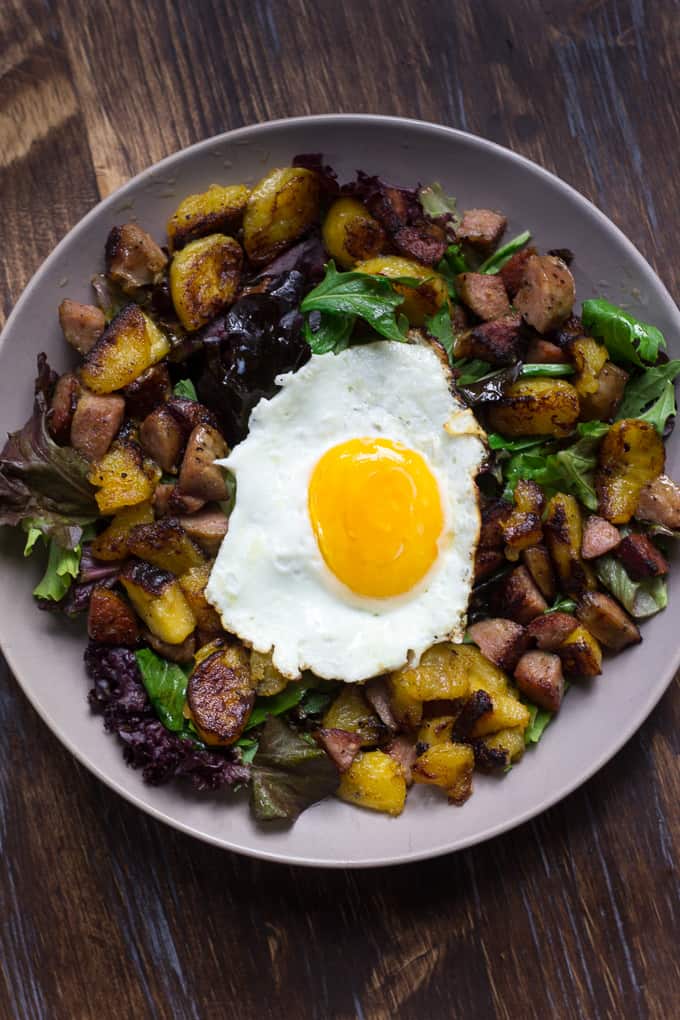 Breakfast – I typically don't cook my greens in the summer.  I figure I need to cook other things but greens are fine fresh, so I wind up with a "breakfast salad", well, sort of.  If by "salad" you mean a sausage plantain hash piled on top of mixed greens.  You might know by now that this is my kind of breakfast salad 🙂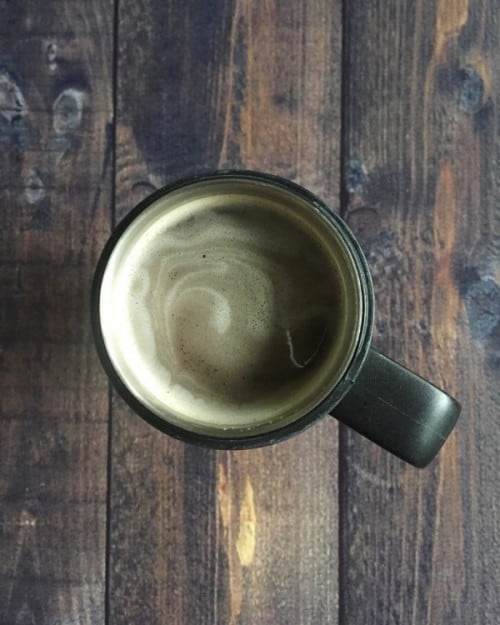 I totally forgot a picture of my coffee, so this is an older one, but I haven't changed the way I drink coffee so it fits.  A little coconut milk and french roast – I still do hot coffee no matter how hot it gets outside!  I just try to drink it in front of the air conditioner if I can 😉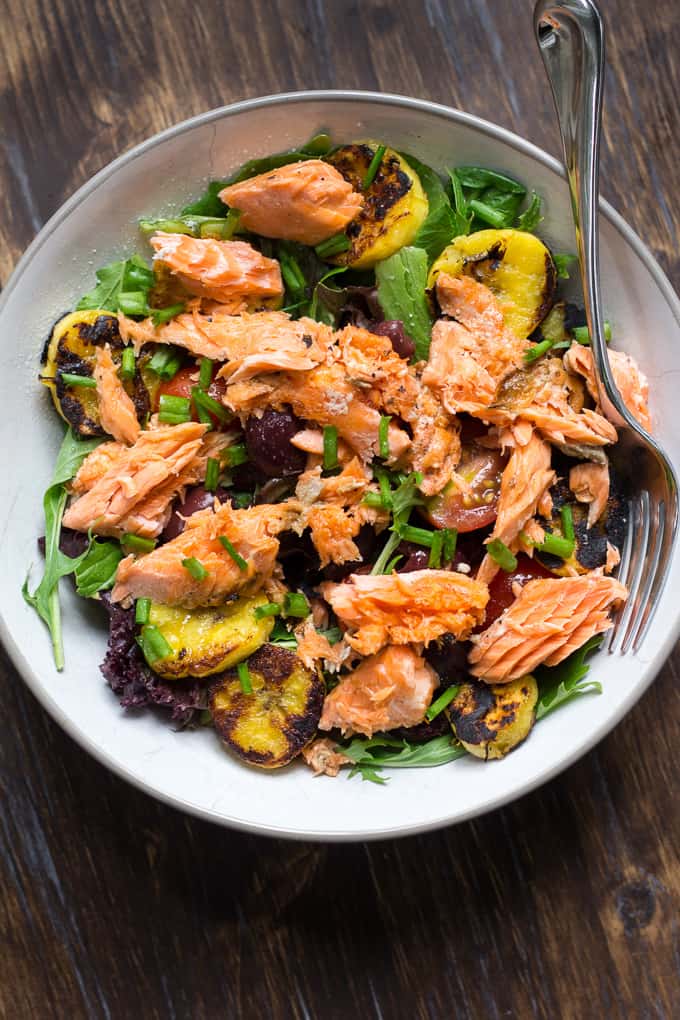 Lunch – So, you see…I am the weird house guest who looks in your fridge and then asks if I can take home leftover grilled salmon in a ziplock.  Yeah.
So, I took our friends' leftover grilled salmon (with delicious crispy skin – YES!) home with me, and, although I didn't get to all of it, I DID probably eat more of it than would've ever been eaten if I hadn't suggested stealing it.  I heated it and tossed with more mixed greens, fried plantains, tomatoes and a few kalamata olives.  Leftover heaven for me!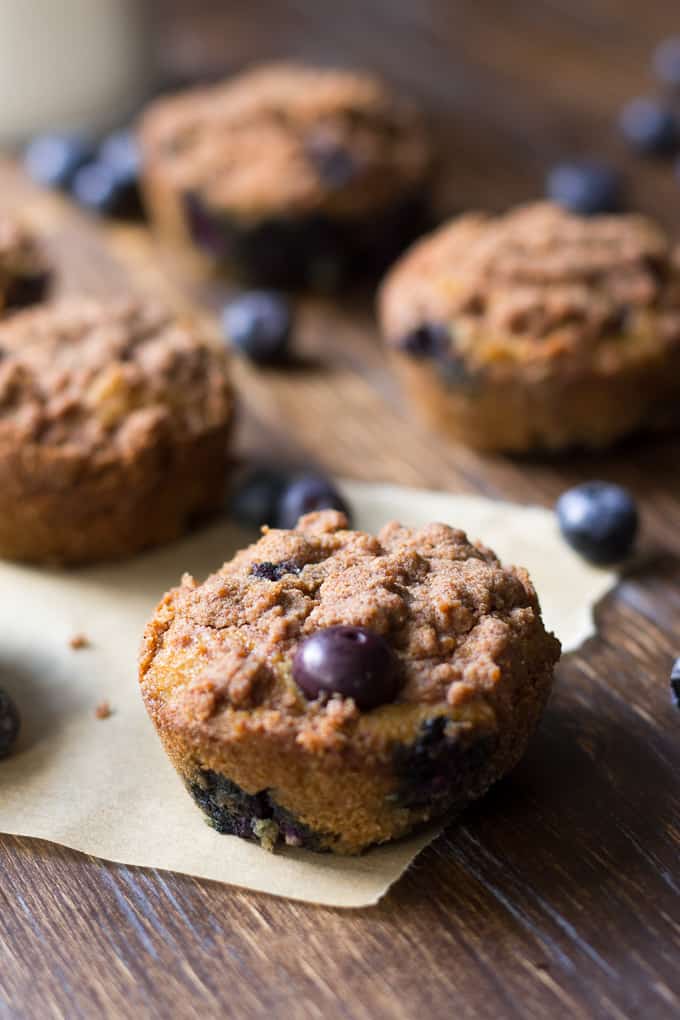 So – this is my "life changing" muffin.  I was exaggerating – I admit it.  Or trying to be funny, or both.
They do happen to be super tasty with the cinnamon crumb topping, and Adam did joke that eating one changed his life (though I can't remember why or how it was relevant.)  So, my afternoon snack is just a little preview of how your life can be changed, too, with these muffins.  Coming soon 😉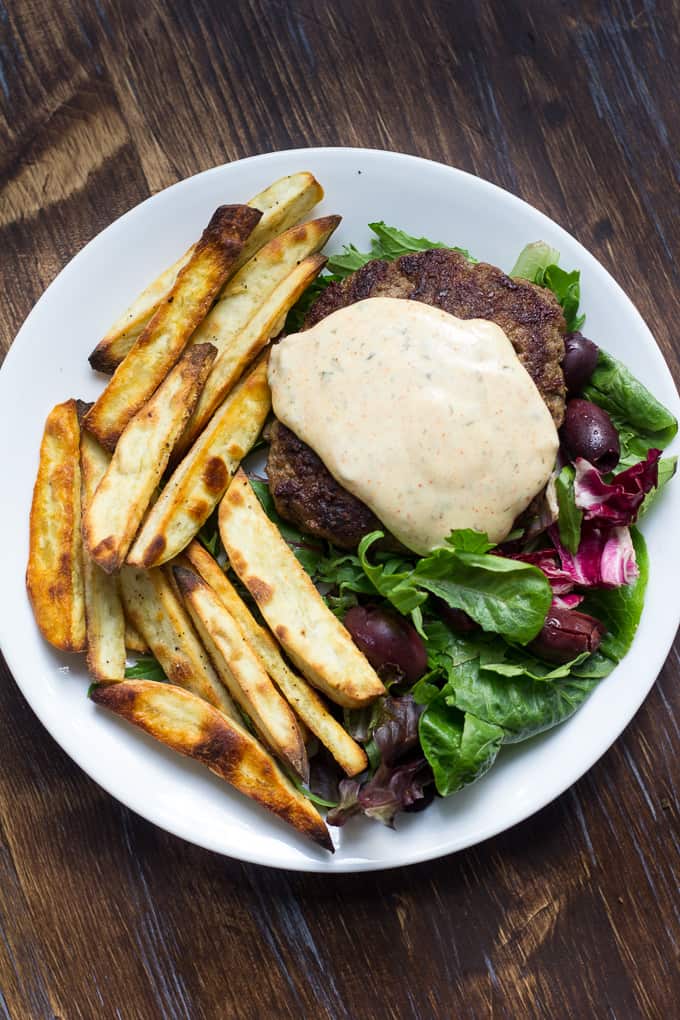 I have serious problems trying to remember to take pictures of drinks.  Sometime after the snack and before dinner, I drank a kombucha – long gone now.  It was raspberry flavored and very yummy!
Dinner – I made a batch of my homemade mayo – which happens at least twice per month – and then turned about half of it into ranch dressing.  We had my go-to favorite simple dinner – grass fed beef burgers topped with ranch, baked white sweet potato fries, greens, and of course I added my olives and tomatoes.  Eating this meal always makes me feel like myself!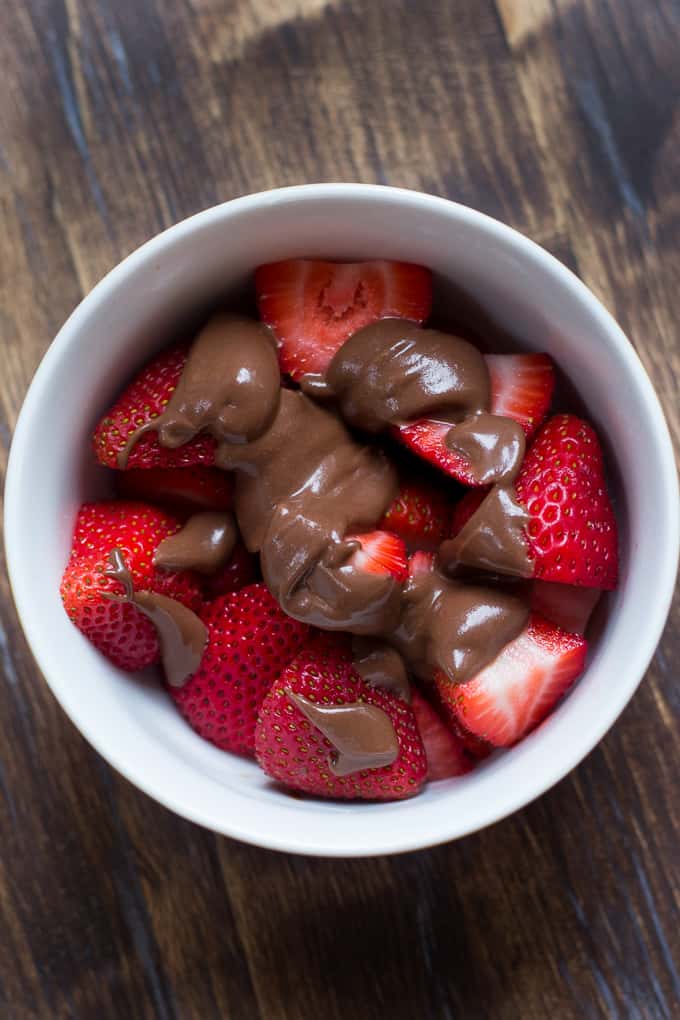 Dessert/snack before bed was strawberries topped with my chocolate fudge sauce from Sunday.  This stuff is way good – do try!
And that brings me to bedtime.  I'm sleepy now just thinking about it, even though as I'm writing this it happens to be 2pm on Tuesday and I'm about to take all three kids to the "big" grocery store.  So no sleep for me for at least another 8 hours!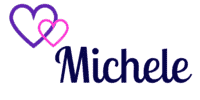 What food/meal do you eat that makes you feel like yourself?
Has there been a recipe for you that's life changing?  In all seriousness there have been many for me – fried plantains, sweet potato bacon hash and crispy baked fries to name a few!  Ahh there are so many!
Do you take leftovers home from friends' houses?