This was a different sort of WIAW day of eating for me for a few reasons.  First, I was coming off a stomach bug and found myself starving and wanting to eat everything in sight in big quantities, probably just to make up for a couple of days of lackluster appetite.  A few extra snacks were a must!  Does this happen to anyone else?  I don't love it because I'm usually starving before I'm actually ready to digest much of what I'm eating.
Second, I remade an old recipe for pictures that involved egg whites, which left me egg yolks that I insisted on using ASAP.  And third, I was snacking more than usual as a result of the first two reasons.
This is all a lot of serious and detailed analysis of a few plates of food, maybe I should quit now and get on with the pictures!  Get ready – it's WIAW – Leftovers, Snacking, and Treats!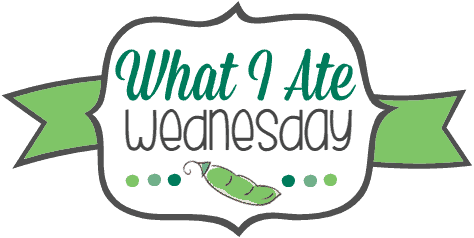 WIAW – Leftovers, Extra Snacks and Treats (Paleo Style)

Breakfast: I usually have leftover meatballs after making them for dinner and try to remember to use them in my breakfast the next morning.  This was meatballs in sauce with sautéed butternut (it had already been chopped up), sautéed red chard and a crispy fried egg on top.  I've been back to crispy eggs lately and find that frying in coconut oil with a little salt makes them absolutely perfect.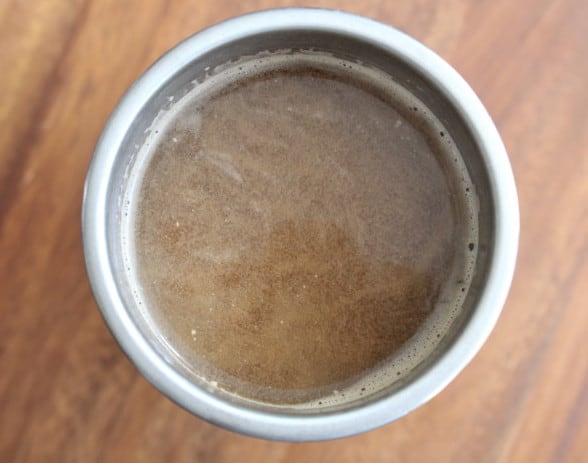 Breakfast was followed by coffee with full fat coconut milk – nothing new here!  Still my favorite.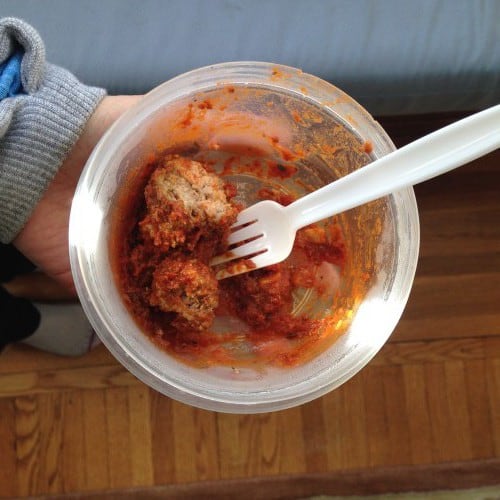 Snack: Apologies for how this looks – I found myself hungry again at around 10am which is pretty unusual but I went with it by finishing off the rest of the meatballs.  There were barely any left, I probably should have put all of it in my breakfast to begin with.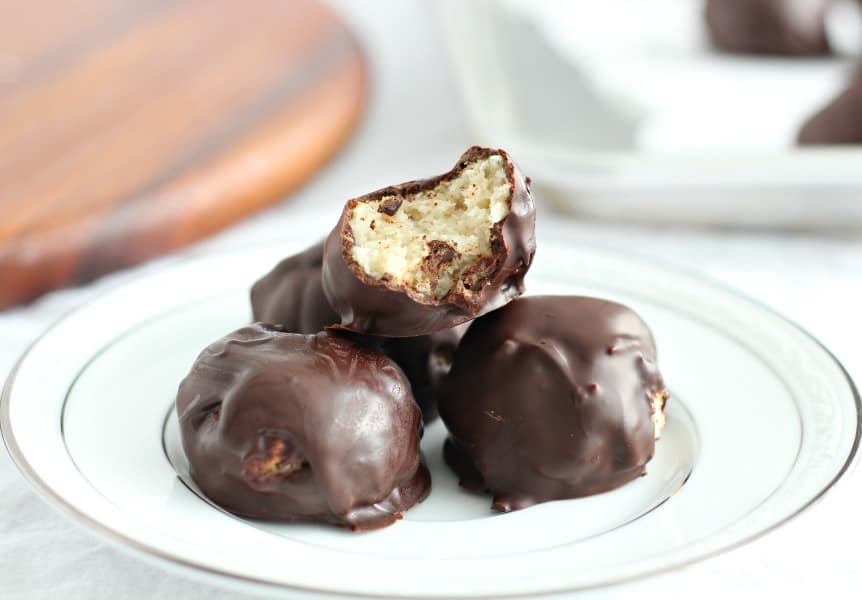 Snack # 2 looks prettier, don't you think? I remade my old recipe for Chocolate Dipped Coconut Macaroons, and, for the sake of the pictures, had to eat one of course!  This barely counts as a snack because I ate two halves of the same little macaroon nearly an hour apart.  Still, it was delicious and worth noting in case you want to check out the recipe, hint hint 🙂
Lunch was strange, but good.  Macaroons are probably the only recipe I make that require egg whites instead of whole eggs, so I was left with yolks, plus zero creativity and motivation left after taking pictures.
So, lunch consisted of spinach, tomatoes, 3 egg yolks fried in coconut oil and salt (tried to keep them a little soft but wasn't really successful) and plantain fries (green plantain sliced and fried in coconut oil with salt) pus half an avocado.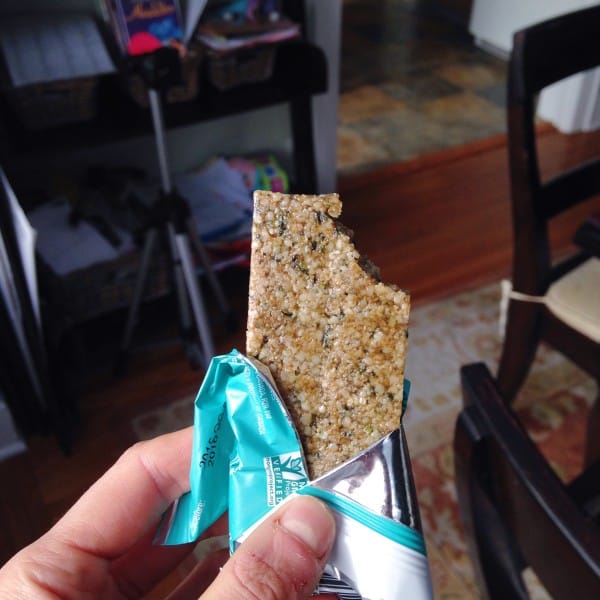 Snack: At 3:30 I had about 3/4 of this vanilla hemp heart bar and shared the rest with Drew.  I also had another macaroon as we were leaving to take the girls to dance: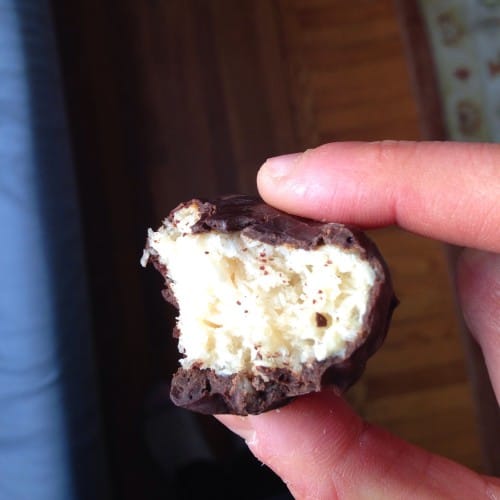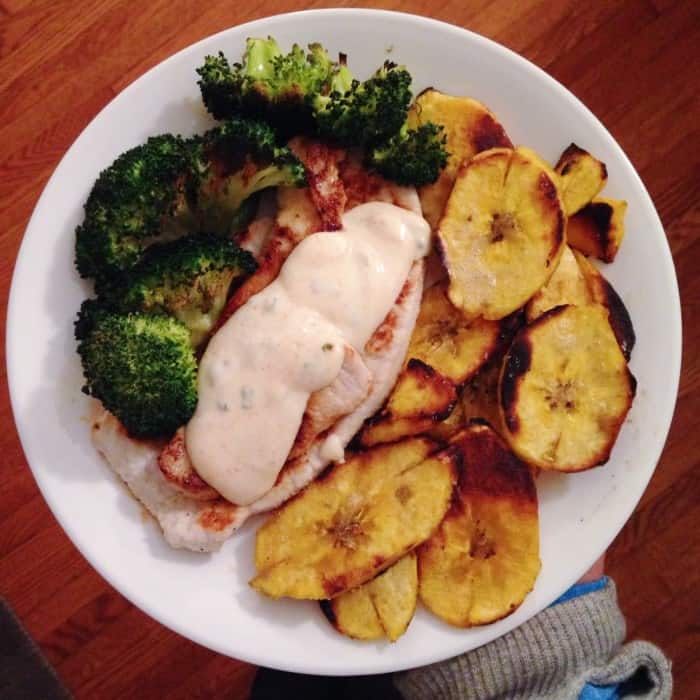 Dinner:  I don't think my WIAW posts are complete until you see plantains pop up twice, at least.  They're easy and also taste awesome, what can I say?
More green fried plantains, plus thin sliced turkey cutlets cooked in Kerrygold butter topped with ranch sauce, and roasted broccoli.  The turkey was also seasoned with a mix of sea salt, black pepper, onion powder, and smoked paprika, which is everyone's current favorite seasoning combo for turkey or chicken.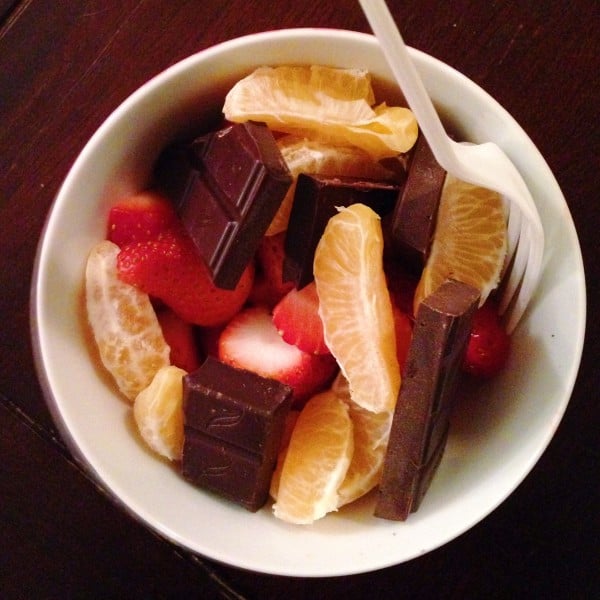 Snack: After dinner I had lemon ginger herbal tea (no picture) and then the above before bed.  Not surprising, the strawberry/orange/chocolate combo has been going strong for a while with no end in sight.  I had my favorite tonight – Green & Black's 85%!  There's just something about the flavor of that chocolate that I keep coming back to, no matter how many others I try.
So, to sum up: I was extra hungry today and snacked more often than usual despite eating typical meals.  The insanely delicious coconut macaroons covered in chocolate might have contributed to that, though!  Also, eating chocolate during the day does not mean I skip it at night!
Do you go with your hunger on most days by eating less or more?
What's one food you typically eat more than once per day?
Ever use leftovers in your breakfast?