This WIAW was a different day of eating for me in a few ways. Mainly because I was trying to make too many recipes in the time I had – a bad habit that goes along with blogging and being in charge of myself.
It was Monday, I had Drew home with me and lots of other non-blog related things to get done (delinquent camp forms, bill paying, cleaning) but, instead of tending to grown-up responsibilities, I felt compelled to get recipe things done.   In my defense, one of them actually needed to get done to submit a draft, the other 3 were just me doing a frenzy of me.
WIAW Golden Coffee, Favorite Dinner, Ghee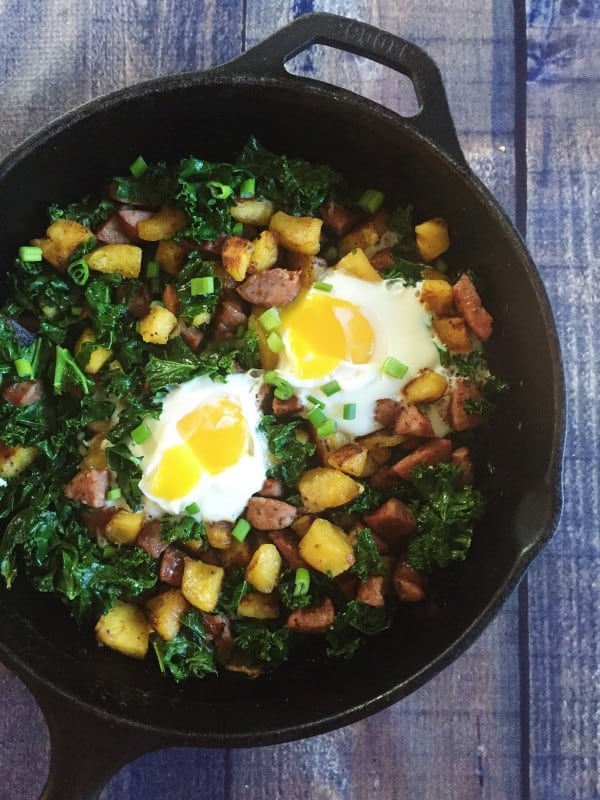 Breakfast – The day started out typical enough with me making a big breakfast skillet – note that I didn't eat this whole thing (shared with Adam) but I did put more on my plate.  He's not quite the breakfast lover that I am to say the least (before taking a bite he asked me to list the health benefits of kale, out of curiosity.)
So, besides the kale, this was spicy andouille sausage, sweet plantains, eggs and scallions, cooked in leftover bacon fat that I stored in the fridge from the day before.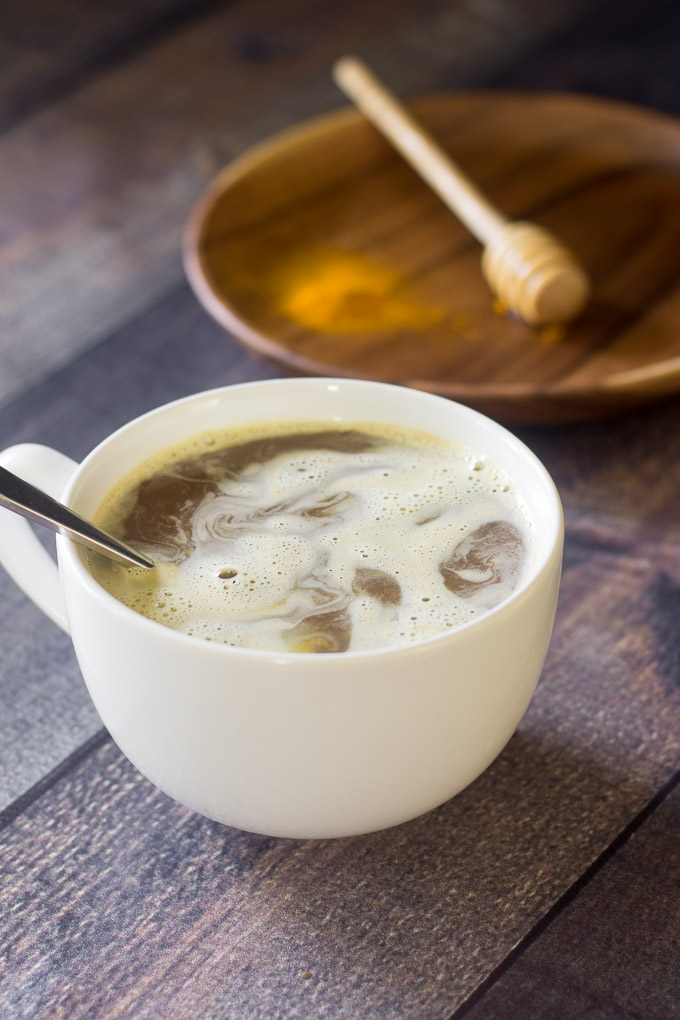 I started going just a little bit nuts when it was time for coffee.  Amanda had gotten me to try golden milk – and Sunday night I tried a simple traditional version made with almond milk, honey, turmeric and cinnamon.
Fast forward to Monday coffee and I wanted to try it as a coffee creamer.  Wonderful!  Except then I attempted to take pictures of it as well, which was stupid and impulsive and didn't work out.  The creamer was delicious (like off the spoon delicious) but it looked like straight up honey mustard salad dressing.  So, long story short (or not) here is a picture of my coffee cup 🙂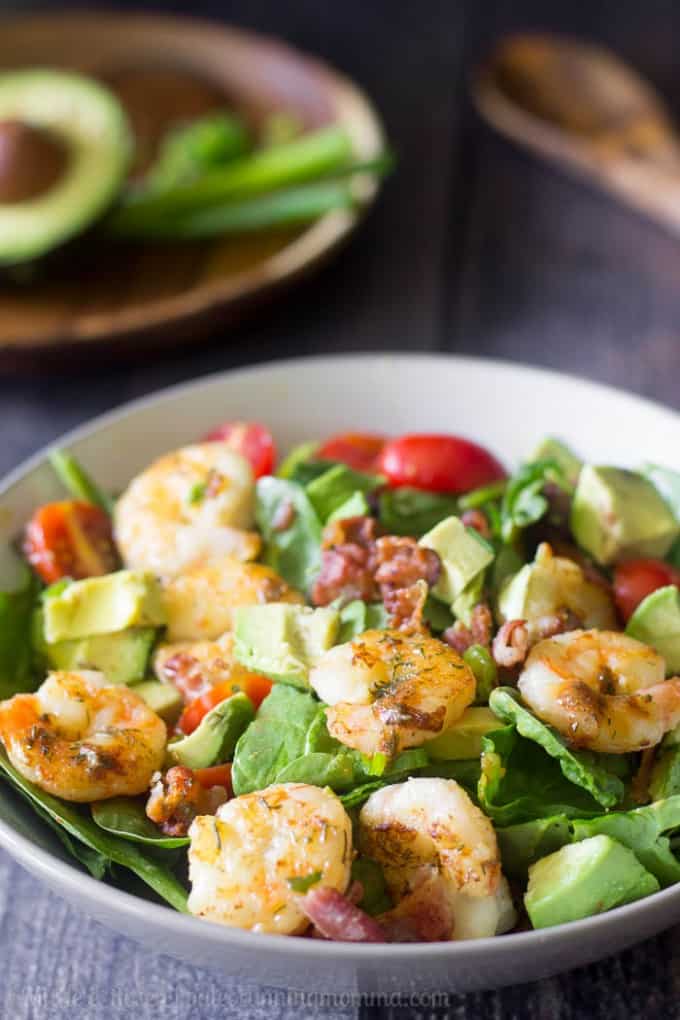 Another impulsive recipe happened for lunch.  I'd been wanting to make some sort of seafood thing with a ghee and dill sauce, and, since I'd just bought ghee decided to go for it.  The salad had shrimp in sort of a smoky ghee sauce and I also threw in spinach, tomatoes, avocado, and bacon (of course.) It looks like a pretty big salad here but I ate all of it.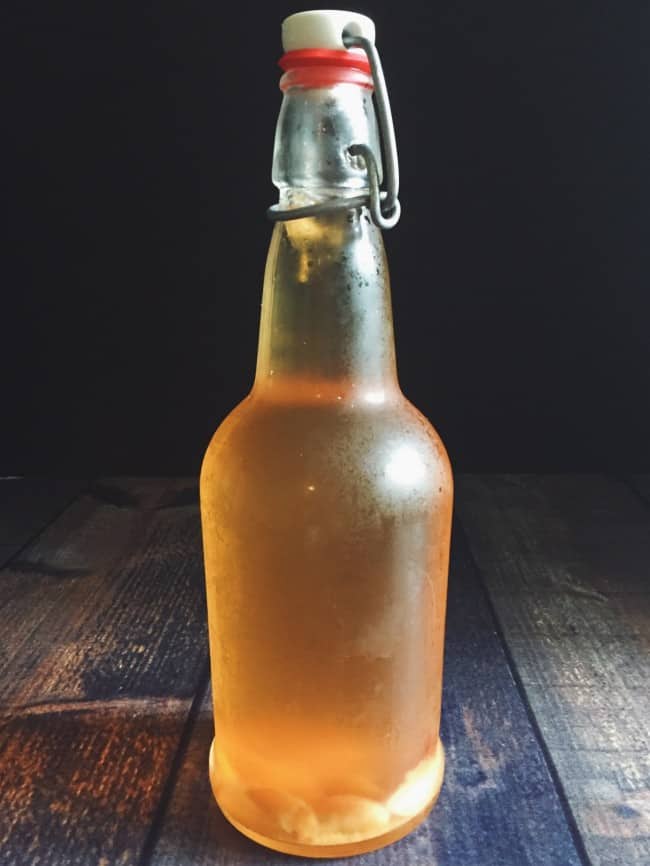 Followed by homemade kombucha which I'm totally addicted to.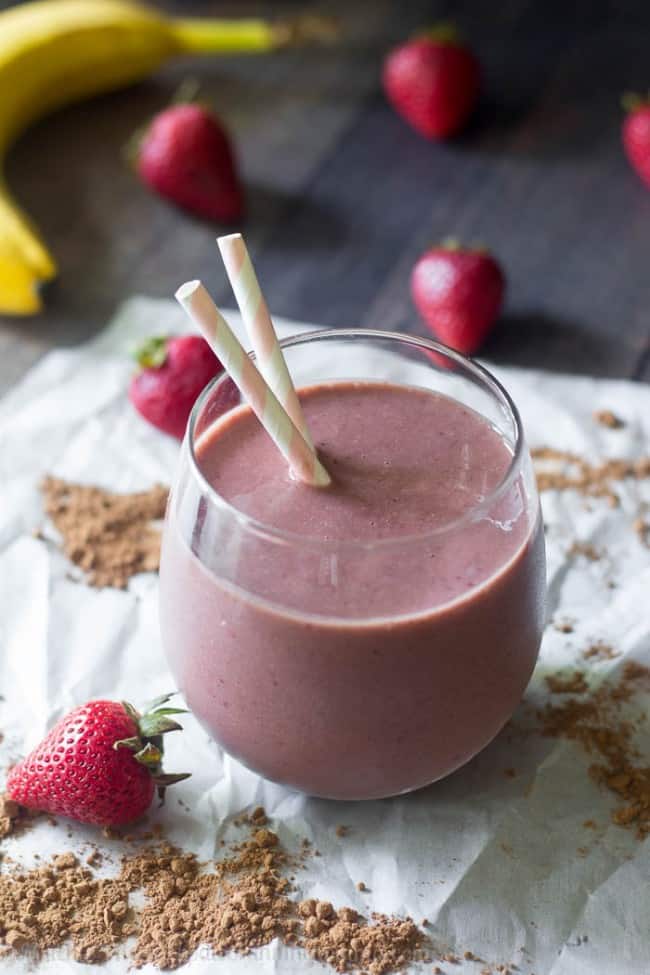 This was the only thing I actually needed to do on Monday – a chocolate strawberry protein smoothie!  I wasn't hungry at all after I made it but wound up freezing it and eating about half with a spoon around 4:30pm.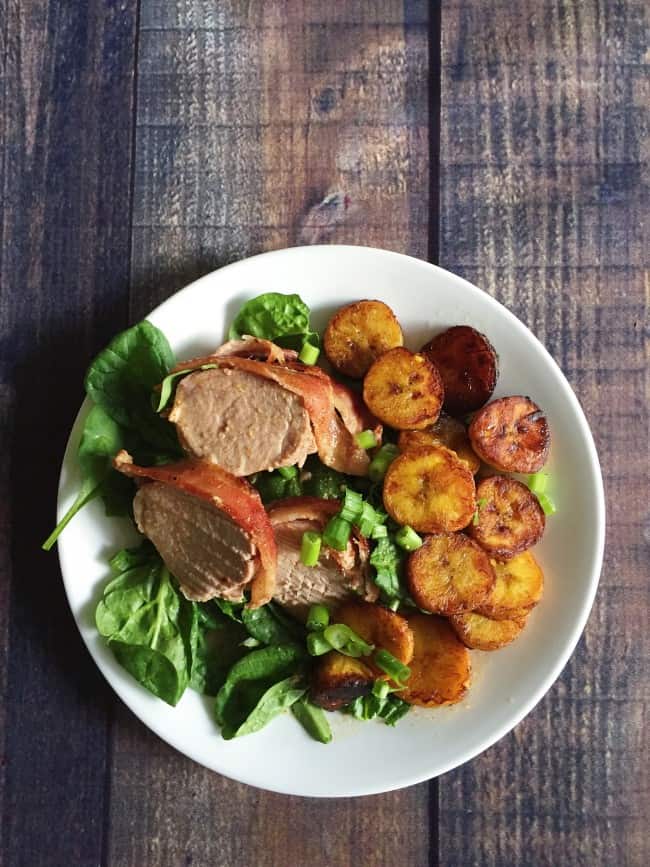 Dinner.  This isn't just any dinner, but my daughter Diana's favorite meal of all time.  It's a bacon wrapped roasted pork loin in a maple mustard sauce and the recipe is coming probably next week.
Not only is this Diana's favorite dinner – but – no joke – she asks to eat leftovers for a bedtime snack and for breakfast.  I say yes to breakfast and no the bedtime snack – even Paleo mommas need pork limits in my opinion.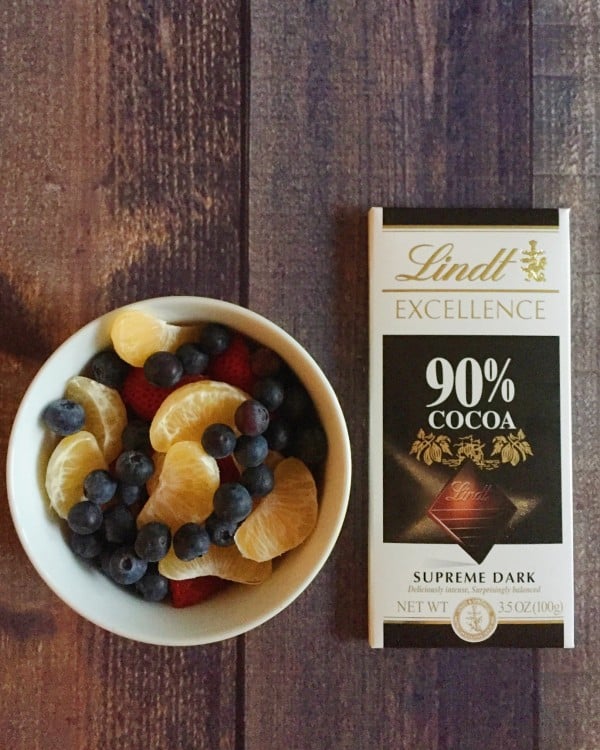 You'd think I'd want to stop eating after all the recipe insanity but no, I kept going.  Berries, a mandarin orange and maybe 3-4 squares of my current favorite dark chocolate!  And then I curled up to look/cringe at all the photos I'd taken that day 😉
Have you used ghee for cooking?
Have you tried out golden milk in any form?
Are you disciplined about getting done what actually NEEDS to get done?