As I blog and blog and blog – and blog – I can't help but notice the blog has moved in the direction of "food blog."  Ya think?!
Does anyone remember when I used to show you pictures of my kids? Drew with a shirt on his head having dance parties?  Don't worry, they're still here and he's still doing exactly that – right now actually.  No, I haven't kicked my family out and replaced them all with eggs, bacon, and chocolate (yet) but the blog has definitely taken on the tone of what's happening in my life in the food/recipe/cooking department.
True it is, and I'm embracing it.  But, as the blog and I go deeper and deeper into the food, I find myself dealing with more and more food blogger "problems" in my daily life.  I think today's WIAW will show you exactly what I mean.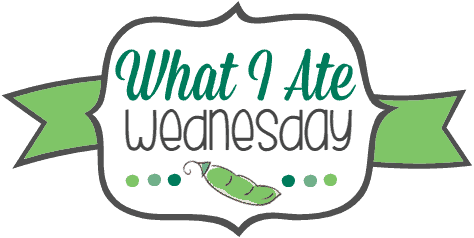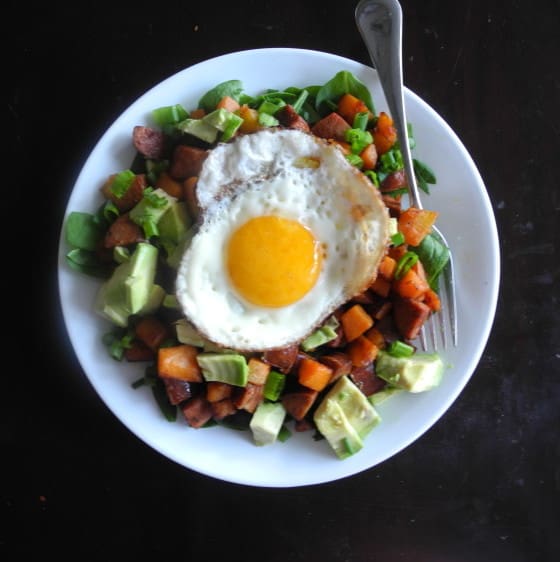 Problem #1 – I'm either "practicing" taking pictures of my meals and making them look prettier than they need to, or I'm eating something that barely resembles human food simply because I won't be photographing it.  Or a meal that's half leftovers eaten straight out of the fridge and half heated on a plastic kid plate.
Breakfast is usually a "practice" meal because I feel like I need to take advantage of good morning light in my dining room!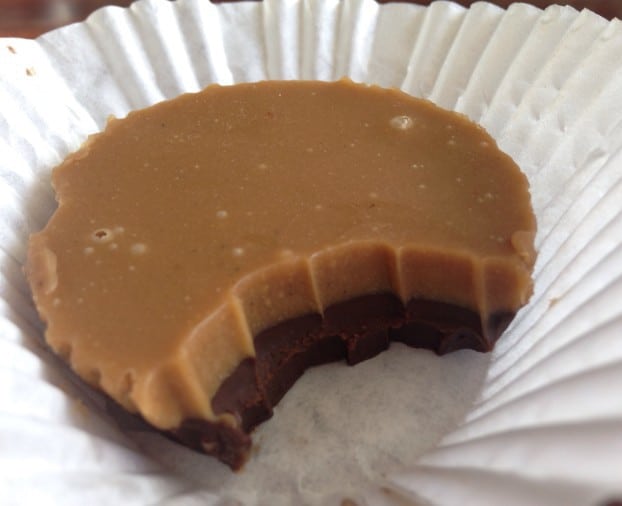 Problem #2 – It's nearly impossible to take pictures of sweets without eating them – in fact, it feels downright wrong to deprive myself.  I take it as a sign that I did a decent enough job with pictures if I can't resist the subject.  This was a mid-morning chocolate caramel fudge cup.  We are talking about "problems", and not actual problems, so don't take this as a real complaint from me!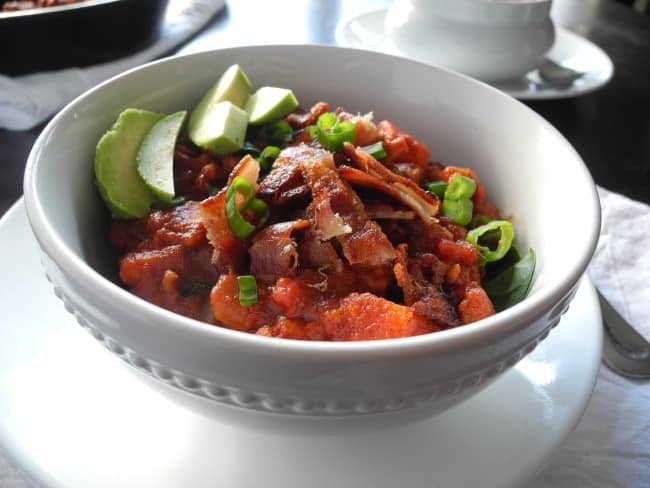 Problem #3 – Sometimes lunch is at 11:00 am and sometimes 1:30 pm, depending on when you're done with photos.  This was a good balance at around 12 pm.  How can you look at all that bacon and avocado topping chorizo and sweet potato chili and wait an extra minute to eat it?  The only problem here was cleaning up the other "servings" (my imaginary dining companions weren't hungry) since they were going to have to wait to be eaten!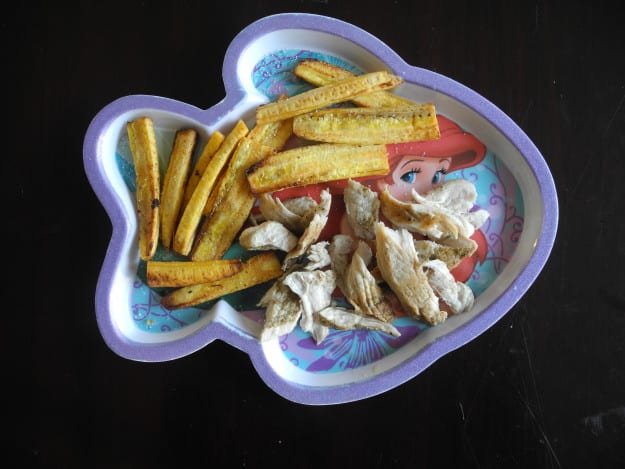 Problem #4 – There are two problems here, I guess.  The first is what I described in #1 – the random leftovers on a kid plate (turkey and plantain fries.)  Something else I've noticed though, is that when I run out of muffins, cookies, and other "snack" leftovers, I'm stuck forgetting how to put together a normal snack.  I could've had a banana with almond butter, or a Larabar, or even trail mix (all 3 options were available), but instead I scratch my head and hunt for any available leftovers that aren't the same thing I had for lunch.
Which leads me to problem #5 –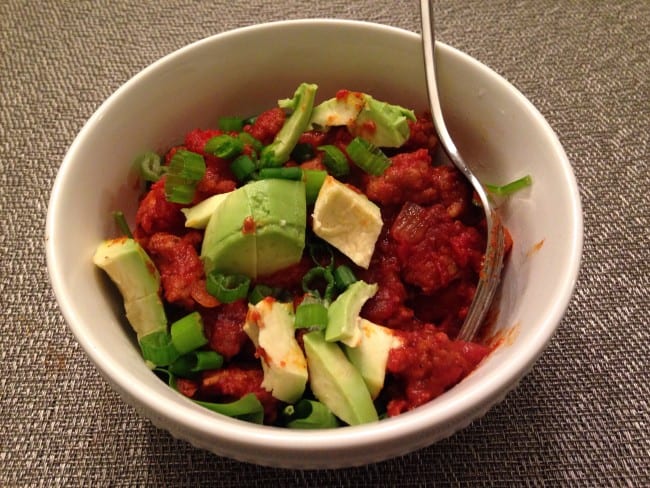 There are some days that dinner is the same damn thing as lunch, because I made 4-6 servings and the recipe is too spicy for my kids and/or they refuse to eat it.  I am not complaining actually because this chili was really good – it's the times I royally screw something up and STILL make myself eat it, so as not to waste the whole thing, that I might feel a tad whiny about the situation.
P.S. Yes I even put it in the same bowl as I did for lunch.  If it ain't broke…right?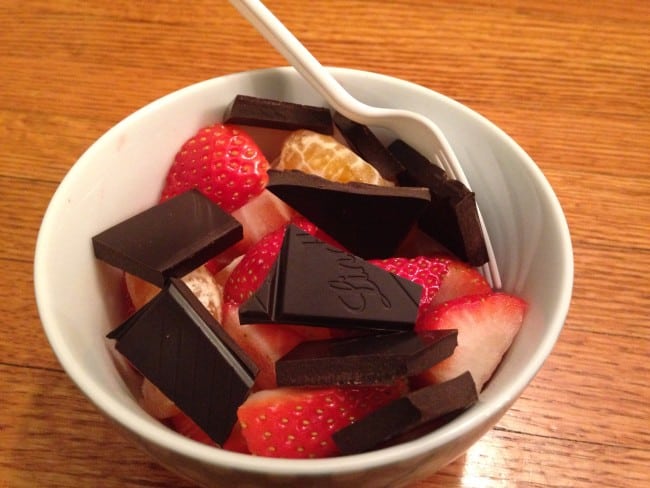 Problem #6 – Even when all I want to do is shove fruit and chocolate in my face and call it a night, I start noticing the placement of my chocolate and rearrange it to see how it changes the picture.  I also turn over a few strawberries to show more of the bright red side.
And why?  Because my blog has eaten my brain.  I'm a food blogging zombie who looks at everything and mentally rearranges it into a pinnable image with a brightly colored bar slapped across the center of its 650 x 2 billion dimensions.  I call this one go the $%*! to sleep, Michele, you've lost your mind.
If you blog about food, have you experienced any of this?
Add a "problem" to the list!  Any blog related problem, not just food!