Well hello there, Wednesday!  And hello all of you, of course 🙂  Since it's mid-week, it's time to share a full day of food – again.  Today I'll be showing you what I ate on Sunday with all my favorite things – post recipe testing which is always fun.
I wound up making two different dessert recipes – cookie dough truffles on Saturday and ice cream from Sat -> Sun (freeze time.)  So my meals will show off all my favorite everyday staples while my snacks are more dessert-y.
Let's go!
WIAW My Favorite Things!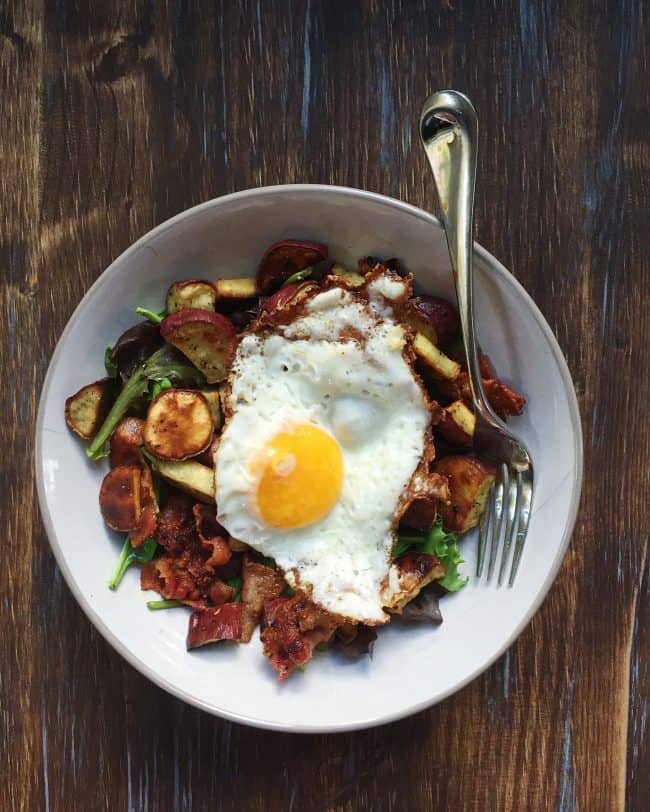 Breakfast: Bacon has been happening mainly on the weekends now and not so much during the week.  I wind up making the entire pack and everyone eats it and fights over who gets the most.  Of course I'm the one who cooks it so I get the most…bwahhhaaa!
Also in my bowl is some mixed greens, japanese sweet potatoes (purple outside white inside) and an egg, all fried in bacon fat.
Breakfast was followed by coffee with almond milk and I forgot to take a picture.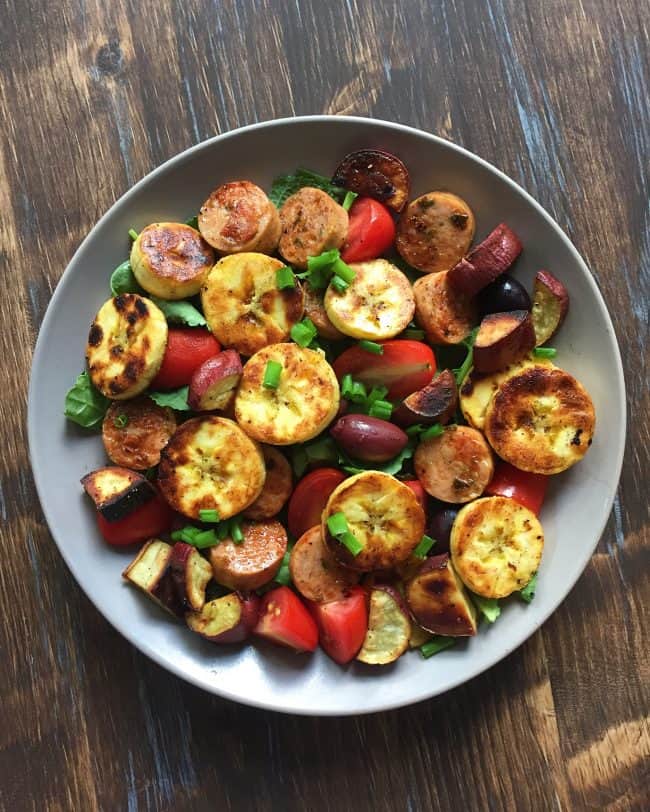 Lunch was a big mix of things I had on hand.  A few leftover sweet potatoes plus fried sweet plantains, chicken sausage, greens, grape tomatoes, kalamata olives and scallions.  I ate sort of late – I think around 1:30 which has been more common lately, probably because it takes me forever to drink my coffee, plus I was busy taking recipe photos.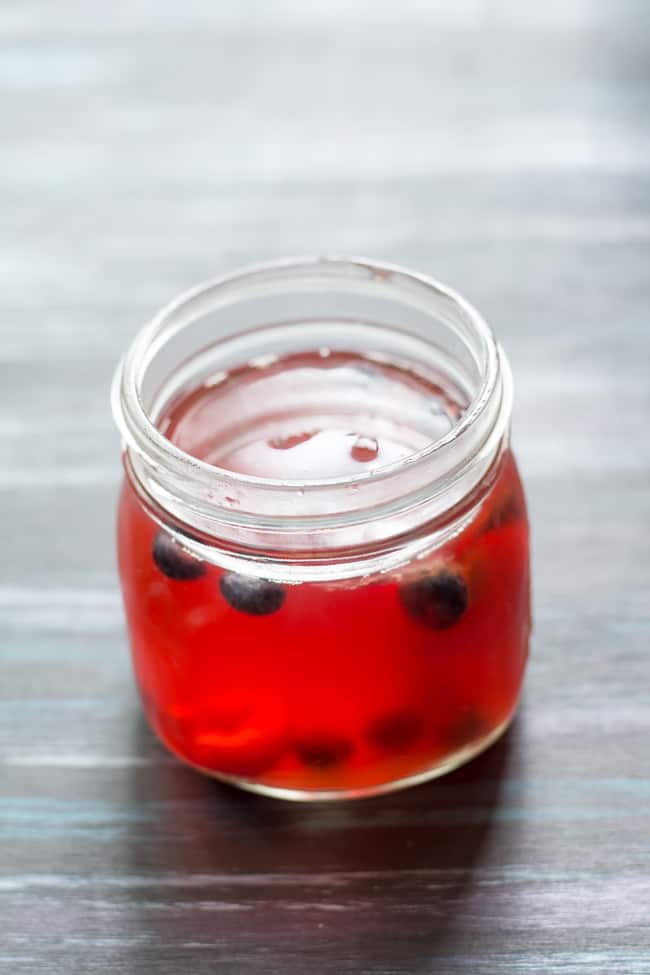 Sometime after lunch I had homemade kombucha.  This is not an official recipe, but it's flavored with cherries and blueberries in the same way I flavored my raspberry lime kombucha.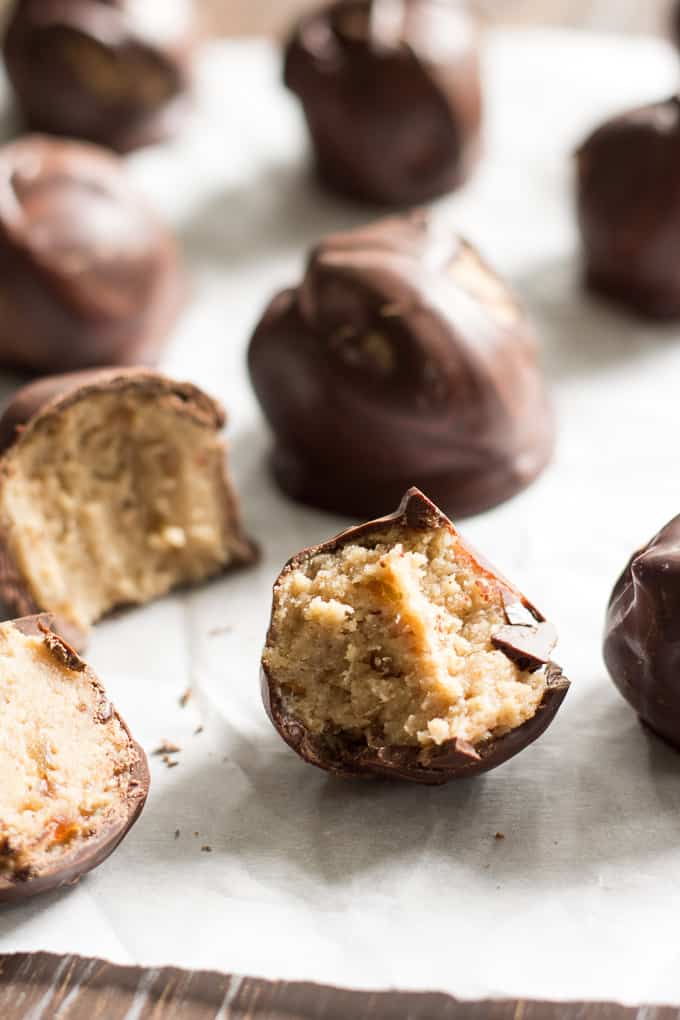 I also had one (maybe one and a half?) of these cookie dough truffles that I have yet to post!  They're pretty amazing though, that's all I will say 🙂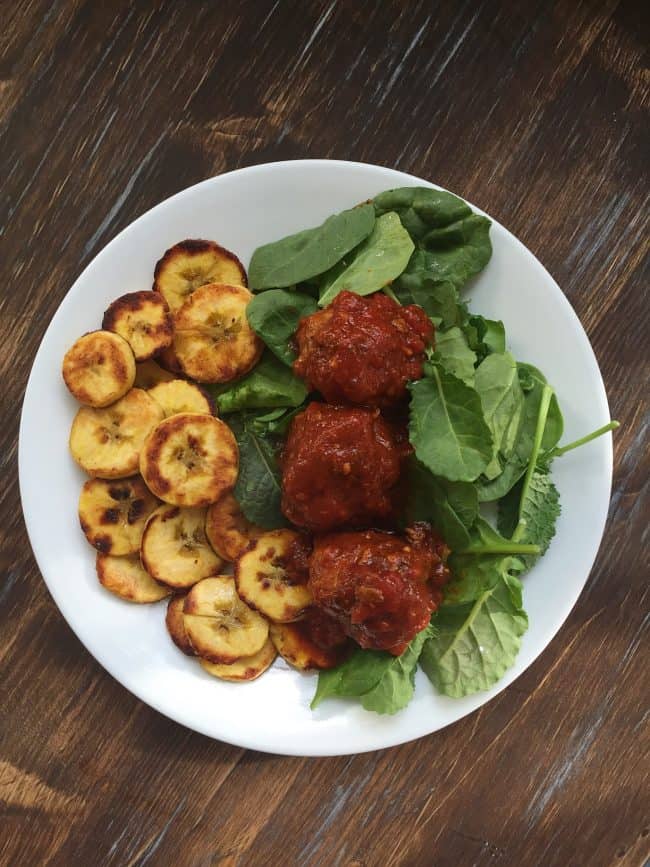 Dinner was a "meatball salad" which is typically how I eat my low FODMAP meatballs.  Plus more plantains, because this post is all about my favorite things of course, and plantains usually show up twice.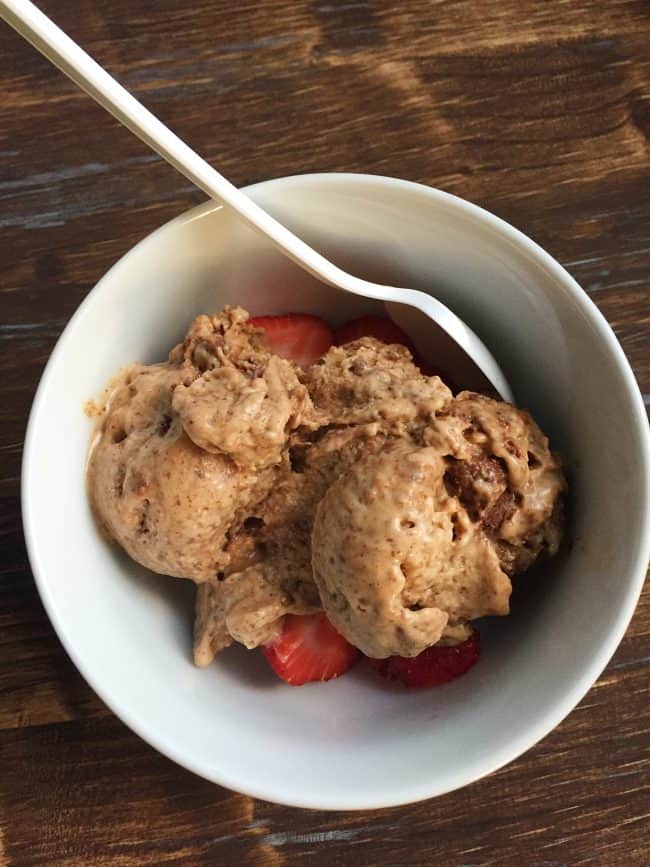 Dessert (or bedtime snack) was strawberries topped with my new almond butter fudge chunk ice cream!  I've eaten this 3 nights in a row and I'm sort of hooked – I'll be sad when it's gone.  Or, maybe I'll just make more – no need to say goodbye.
This was pretty much a perfect day of food – I want to eat all the same things again now that I'm writing about it!  I typically wouldn't have two desserts in one day unless I had a couple of new recipes waiting to be eaten, but all in all it's a pretty typical day for me.  Just swap the afternoon snack for egg + avocado or something 🙂
What are your favorite foods right now?
What dessert do you have on repeat lately?