I came back from Austin to find that seemingly not one family member had consumed a single banana while I was gone.  Meanwhile, while I'm h0me, I think at least 4-5 are consumed on a daily basis.
My only takeaway is that I might be a banana tyrant, forcing them on my family as if they're some sort of healthy, easy, no-prep or cook snack that actually tastes good.  Um, because they are!  Alas, I believe Adam must have replaced them with something else.  What happens when mommy's away will stay hidden.  That was my rant, and now I move on!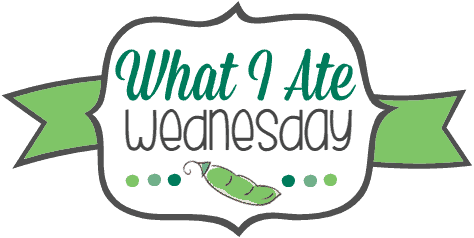 Anyway, I did have a point.  The combination of bananas just sitting untouched plus the 90+ degree weather we had meant I came home to a food blogger's dream and nightmare all at once – I had literally 8 very overripe bananas to work with, and fast.  Like as in within 1-2 days of returning home.  Right off the bat I froze 3, and figured the other 5 I would make my slaves in recipe creation.
So, for today's WIAW, you'll see everything I ate, which of course included 2 of my tests.  Luckily they worked, and so this is also sort of a "recipe sneak peak" as you'll see.  I might be on my way to posting 3/week since it seems I actually have too many somehow!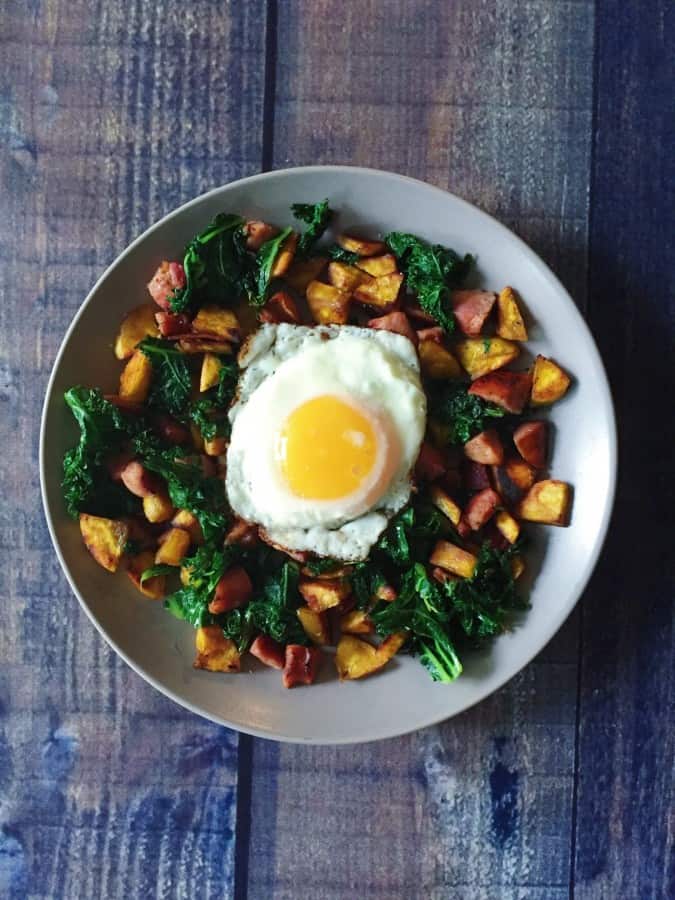 Did I mention I also had to use up plantains?  It seems like my meals either feature plantains or sweet potatoes as the primary "carb of the day" and for today – it was plantains all the way.  This was fried up crispy with kale, spicy sausage, and a crispy egg.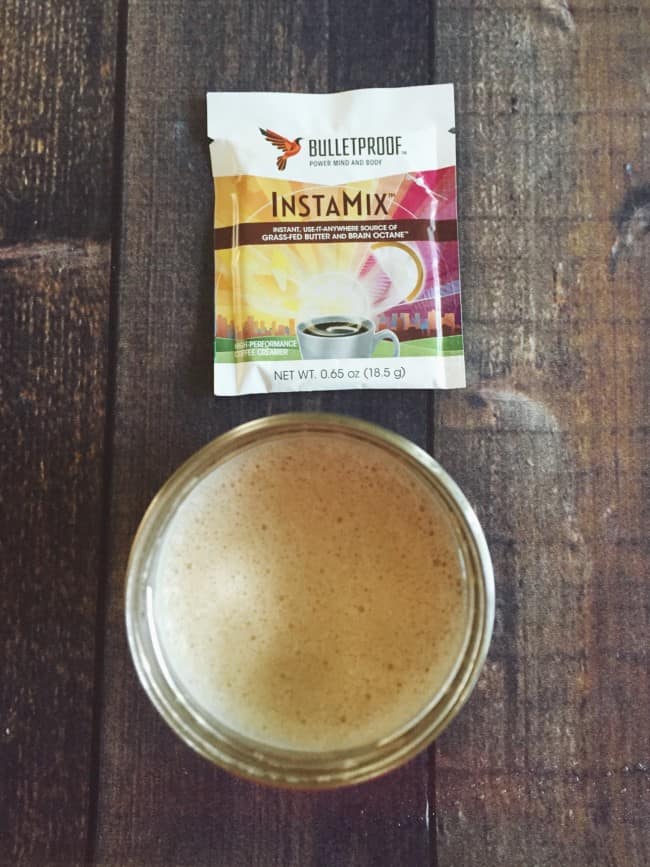 I came home with a ton of samples of Bulletproof coffee creamer , which basically tastes like buttered coffee (and I'm digging it!)  It goes in a travel mug that you can shake it up until it's frothy with no spilling, so I don't even have to get a blender out.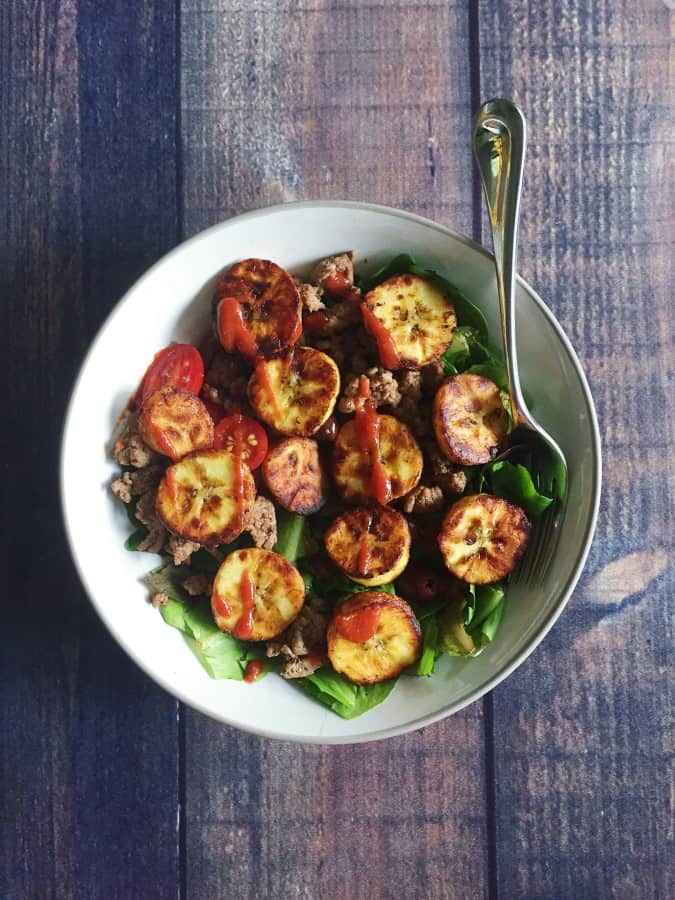 Lunch was more plantains – surprise!  This time over greens with ground lamb, tomatoes, kalamata olives and Fix Hot Sauce Sriracha.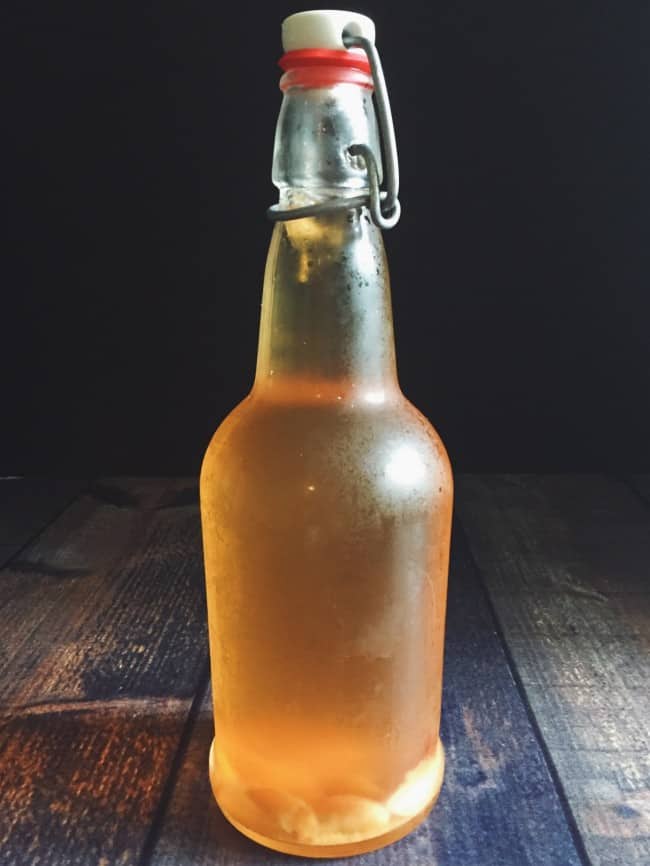 Followed by homemade grape flavored kombucha.  At least the warm weather now means faster brewing times!  A few hours later, I sampled two of the recipes born of the banana invasion: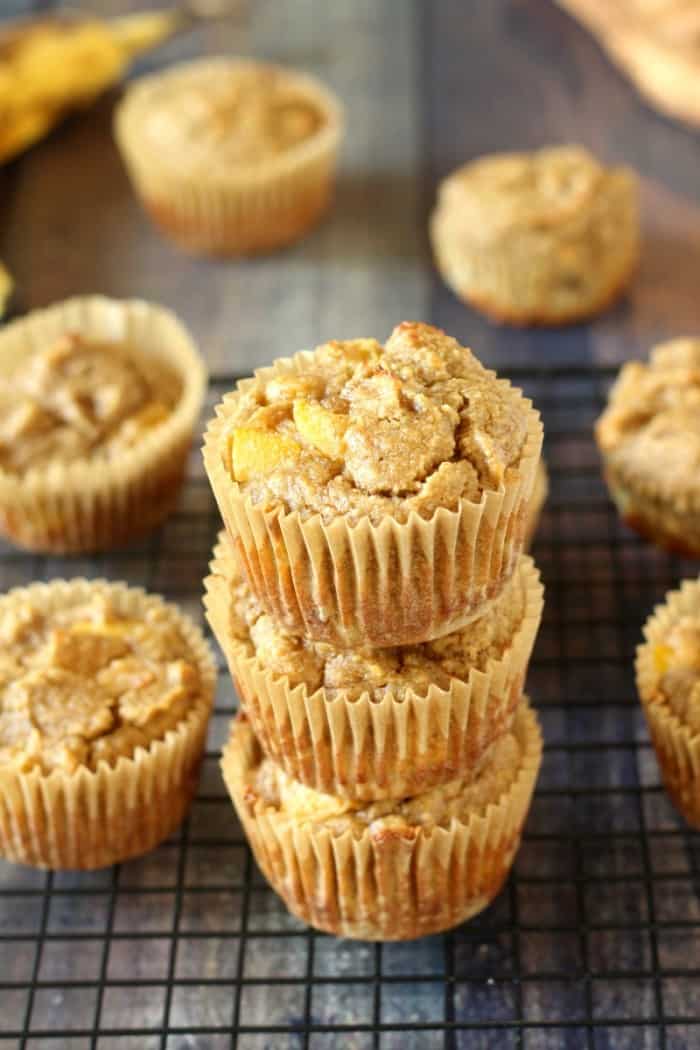 I had one of these peach banana muffins, and…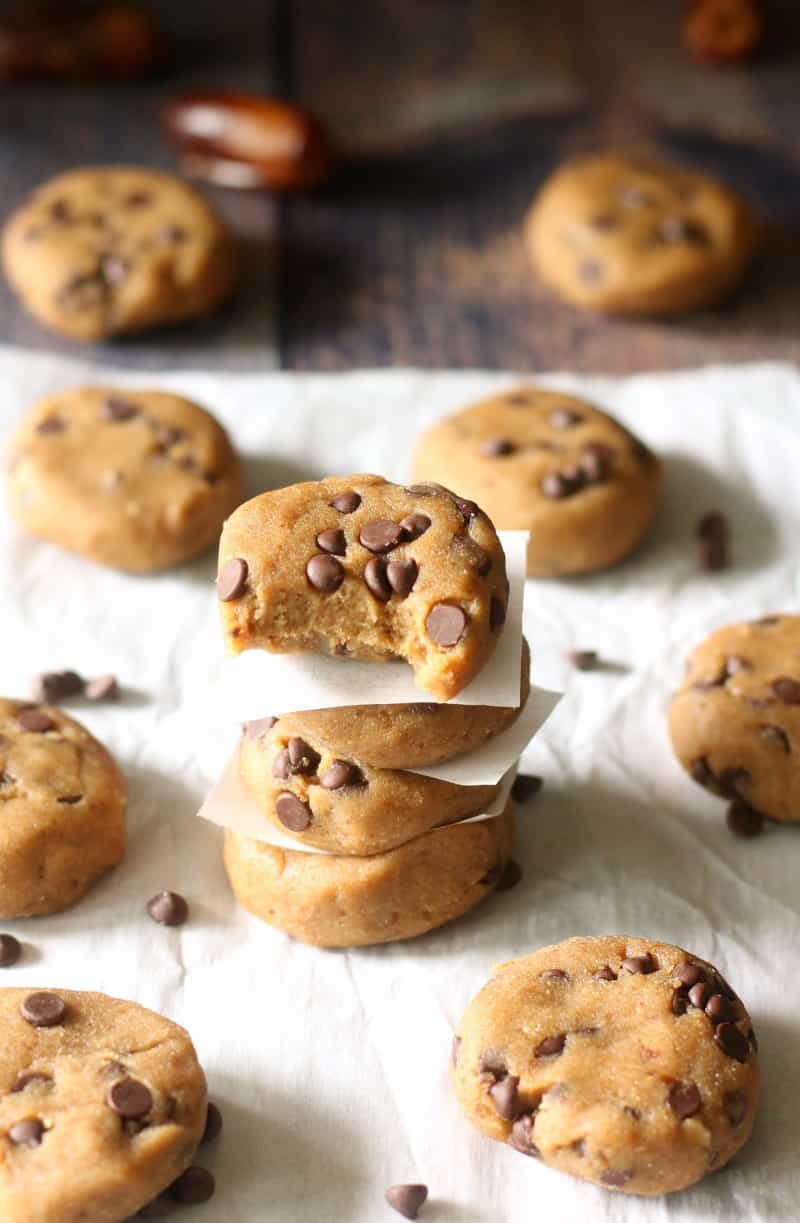 …a no bake, banana and date sweetened chocolate chip cookie dough bite.  Reminding myself to figure out a better name for this one.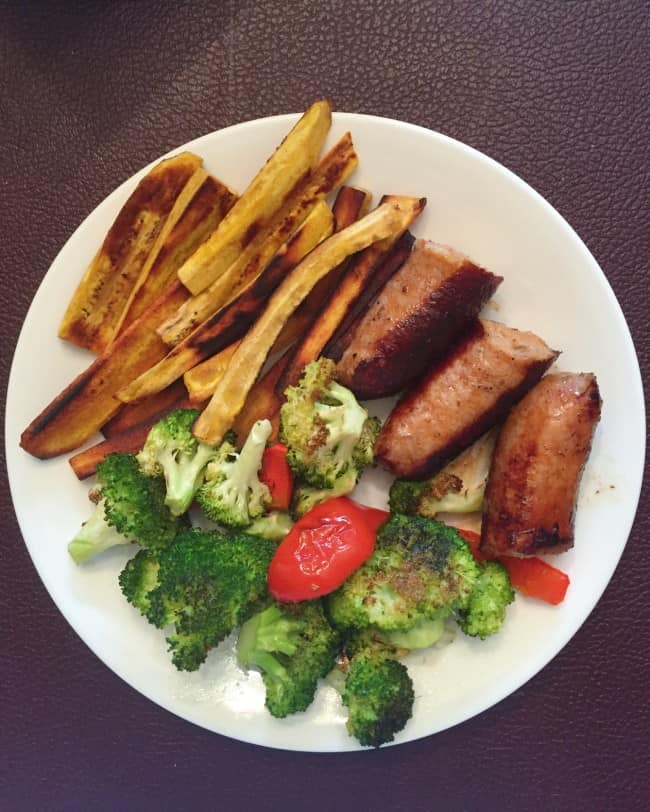 Plantains were on my dinner menu too, this time in baked fry form.  Also had chicken sausage with roasted broccoli and peppers.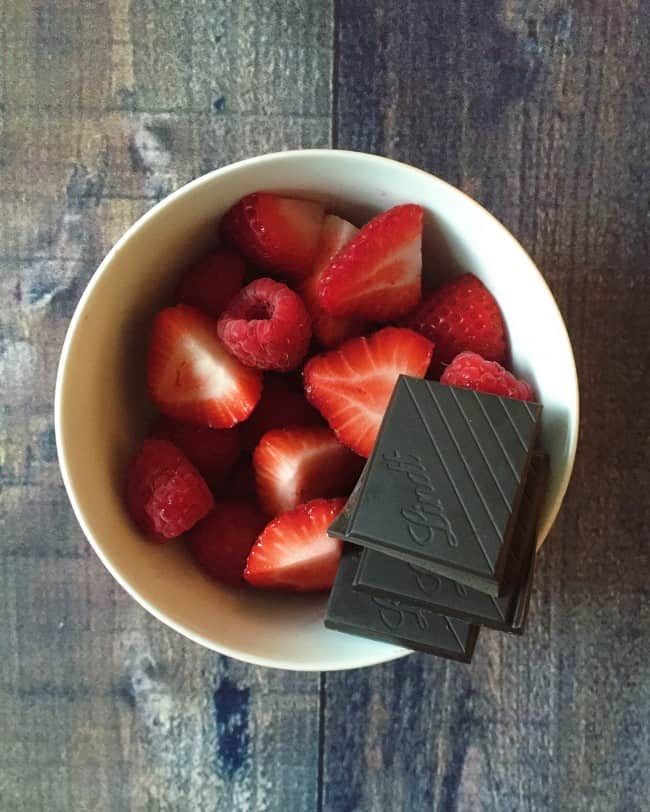 And of course dessert 🙂 Raspberries were on sale so I grabbed some of those with my strawberries, plus Lindt 90% dark chocolate, which I've been loving lately!
What would you make today if you had bananas to use up?
Are you a hot sauce fan?  I still need to build my tolerance 😉
On a side note – happy Global Running Day to all you runners!  Hopefully you had nice weather for a run 🙂