Well hi again!  How's the week treating you?
In keeping up with my weekly Whole30 updates, today I'm sharing a few struggles that seem to come up during the Whole30 (all 3 for me this week!) and how I've dealt both in the past, and currently.  Rather than give advice or lecture you guys, I'm going to reflect/think out loud (Thursday!) and let you do some reflecting/thinking too.
Updates and Whole30 Challenges
Challenge #1 – I got sick.
Remember last week when I couldn't say enough about how wonderful I felt?  Well, obviously I jinxed myself because that very day, I found myself feeling like I was coming down with something – stomach was off, headache, chills but no fever, tired, a little lightheaded.
I seem to come down with something similar once per month, and I usually blame the ridiculous amount of germs I'm in contact with on the mild-but-still-not-fun symptoms.   Typically one or more of the kids has something at the same time, last week they were dealing with colds though, so this seemed unrelated, but I'm not sure.
Anyhow, I've always found that getting sick is even less fun when you're doing a Whole30 for a couple of reasons.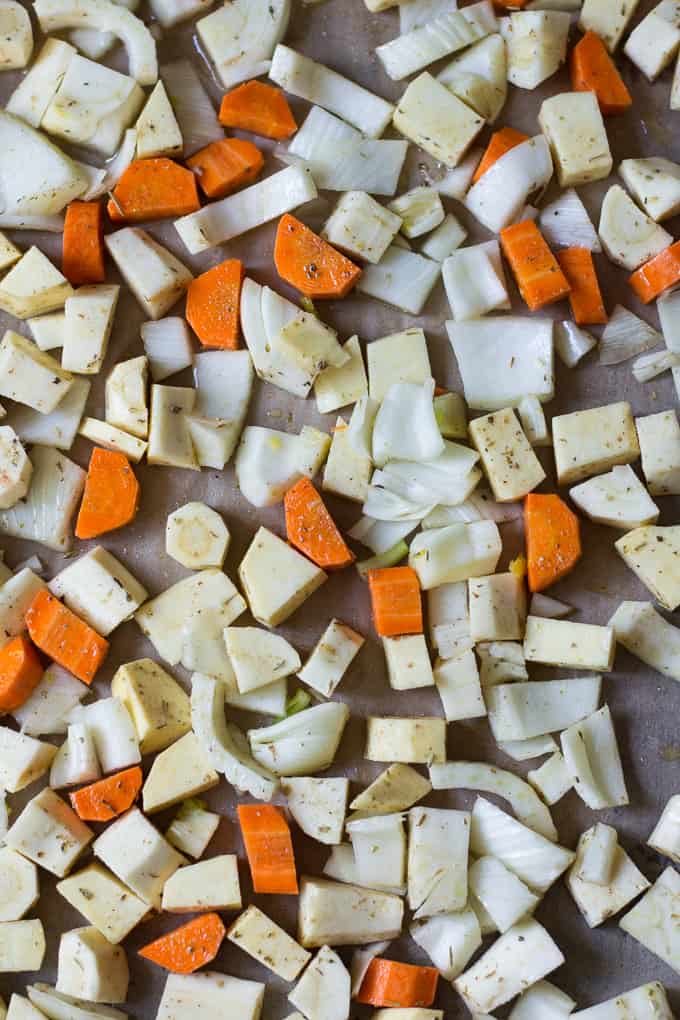 First, when I'm sick, cooking feels like torture.   And yes, since Adam and I are both doing the Whole30, the show must go on!  Plus, the show doesn't stop for moms anyway.  It's just that much more cooking when there's a Whole30 involved.
Second, even I – meat and veggie lover-4-life – find it difficult to want to eat Whole30 friendly options when I get sick.  I wind up eating a lot of plantain/sweet potato toast, scrambled eggs, and bananas, but, it gets old really fast.  It's absolutely possible to continue on with Whole30 if you get sick, yet it can be a challenge to find things you're in the mood for when your appetite's down.
(And of course, if I were a better planner I would have had have bone broth waiting for me in the freezer, but, a big OOPS on that one!)
Challenge # 2 – Going out to eat!  And Socializing!
So, luckily whatever bug I had only lasted 2 days and by Saturday things were pretty normal.  On Sunday, we had plans to go to my parents house to hang out and celebrate my brother in law's birthday.
I will say that this sort of situation is comfortable for me now at this point, since I've been eating Paleo for years, but for Adam the idea of an entire day at my parents house without beer, snacks, cake, or ordering normally at a restaurant wasn't easy at first.
This sort of situation totally shifts the focus of the day from "yay, fun food" to "um, what are we actually doing?!"  In other words, during a Whole30 you have no choice but to pay more attention to people, activities, conversation, etc rather than food/drink.
Not that we want to starve, though, and if you'll be out all day that WILL require some planning.  I wound up packing lunches for Adam and I, and made a Paleo friendly trail mix (no photo! we ate it all!) of roasted almonds and walnuts with cinnamon and sea salt, chopped dates and raisins, and coconut flakes.  I joked that I made it while blow-drying my hair, but I actually wasn't joking – it's that easy and mindless.
I also packed us each a cashew cookie flavored Larabar (for "emergencies") and a homemade kombucha for myself.  We went to a steak place – which, in my opinion, is the easiest type of restaurant to order from when doing a Whole30 since you don't need to substitute much, but rather just tell them to leave off sauce/butter, etc.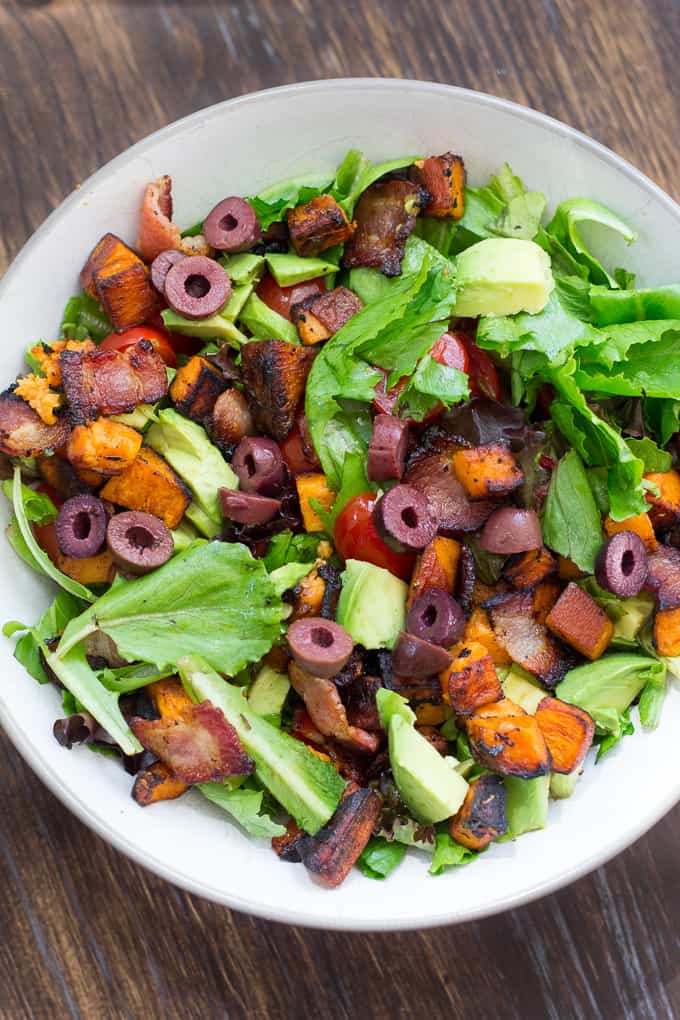 Challenge #3 – Having Doubts
This one can be difficult to articulate, but it's something I've experienced each time I've done a Whole30, so I think it's worth mentioning.
Somewhere during weeks 2-3 I start to wonder what the heck I'm doing, why I'm doing it, if I'm in it "for the right reasons" (LOL) and what will happen after it's all over.
I start thinking more about my expectations for the experience, feel the weight of the constant prep/cooking, and begin to wonder if the extra time in the kitchen/money spent/saying "no" to chocolate is worth it.  I start to wonder if I'm BS-ing myself with a way to feel "worthy" by eating "clean" and making the "right" choices.
And YES – I might overthink things a whole lot of the time, and this part of the Whole30 is particularly challenging for me.
It's also a good time to revisit my reasons for doing it in the first place, and plan out HOW I will make it worth it for myself when it's over.
This means that I plan to do the reintroductions exactly as recommended.  Including gluten containing grains, which honestly scares the hell out of me!  Each time I've reintroduced gluten (it's only been twice in over 3 years) I've had the same bad, painful reaction.  If it happens again, I think I'll have to consider going down the celiac testing route, which I've avoided thus far.
At this point I mainly want to find out if it's something I have to worry about for my kids, and I suppose it's also something I need to figure out for my own health.  Because I've been avoiding it, the idea of going through testing is a bit overwhelming for me, to say the least!
Tell Me!
What are your biggest challenges during Whole30?
Any thoughts on the reintroduction phase yet?