Whoa.  It feels like forever since I've sat down to write a non-recipe post.  Since we were away last week and Diana took over the blog, it really has been about two weeks.  What if I have nothing to say?  What if you already stopped reading?
Should I show you my lunch to break the awkward silence?  Okay, that's my answer for now.  It's greens topped with leftover roasted cauliflower, white sweet potatoes, sausage, tomatoes and olives BTW 😉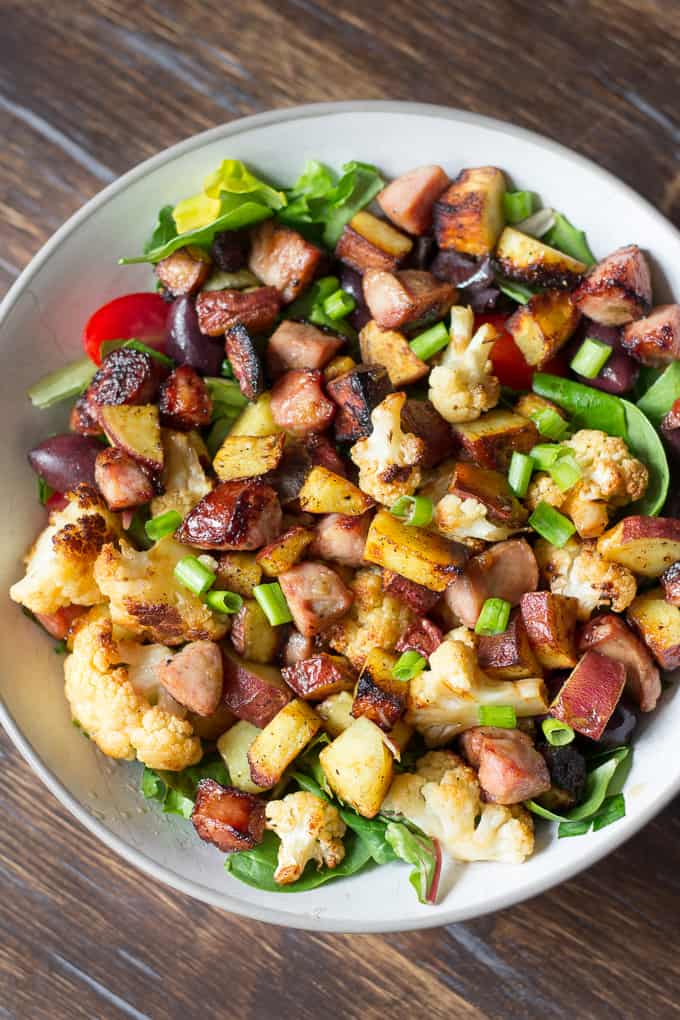 I did skip What I Ate Wednesday yesterday, which make the OCDish part of my brain go all kind of wacky (if you know what I mean.)  The truth is, I've been waist deep in pumpkin bread and back to school shopping this week and had to take a day off.   I will try to spare you my woes and get on with today's thoughts, out loud.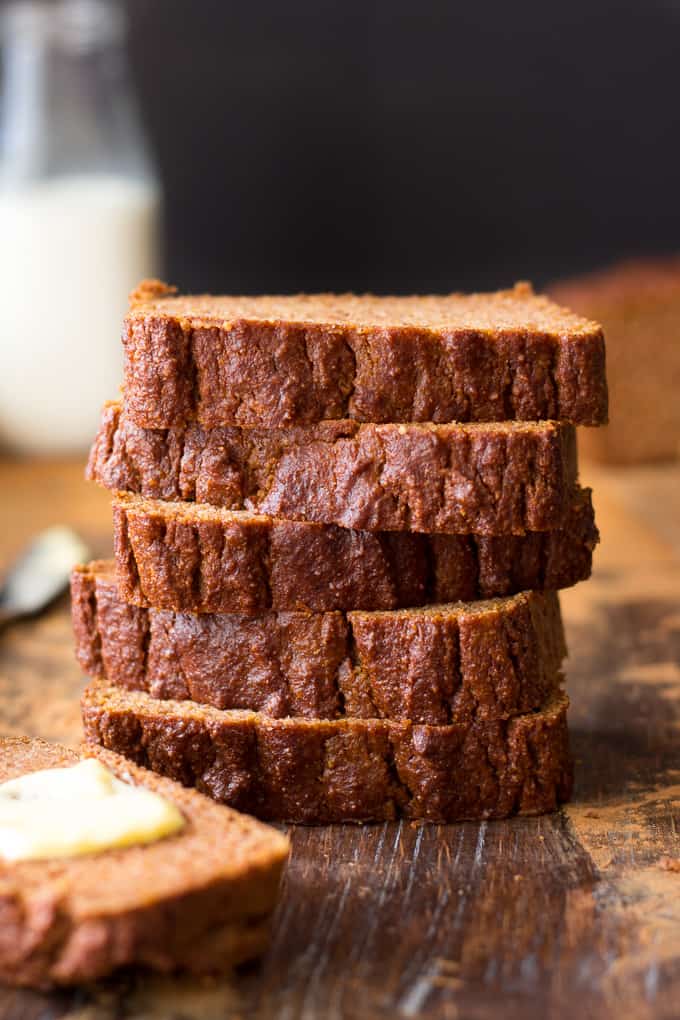 1.) Third time's the charm.
Okay I lied, you are going to hear about my pumpkin woes.
The original plan – make pumpkin bread, tell family not to eat it, then make french toast bake with the pumpkin bread.  Photograph it all and move on with life.
What actually happened:  Made pumpkin bread, took pictures, family ate it, I ate it and didn't love it.  Made it differently the next day and just went straight for the french toast, thinking I could use the first set of photos since it looked basically the same.  Decided afterwards I needed to redo photos, so made a THIRD LOAF to take pictures.  Clearly I have not moved on with life.
Are you scratching out your eyeballs yet?  Because I am.  Good thing there are 4 other people to share the pumpkin bread/french toast bake with.  I won't even get into my other recipe woes this week because the the bread story is boring the crap out of me!
2.)  Adam and I both forgot our anniversary was yesterday and began the morning arguing about a large cardboard box from Zappos.
Because that's what married people do.
I didn't remember until he was probably at work and I was checking my Google analytics and saw the date.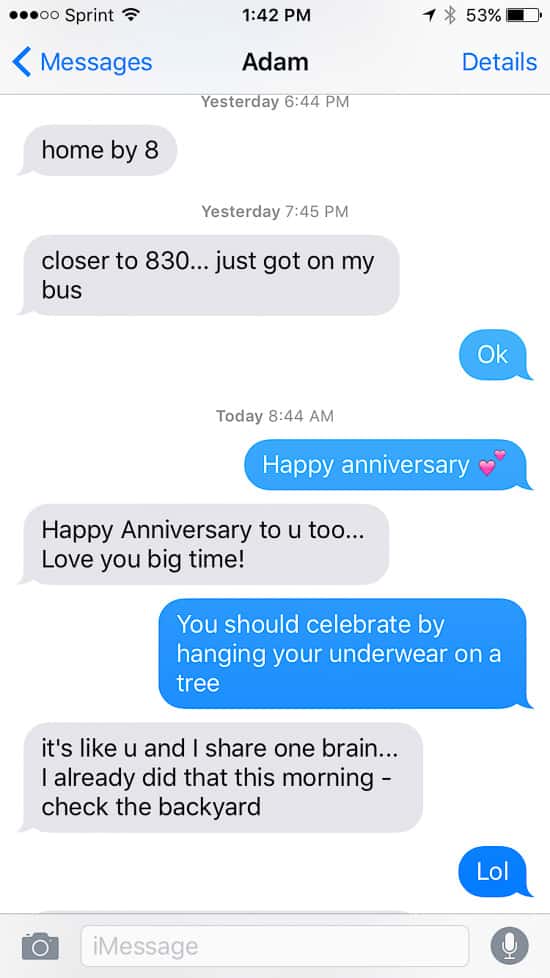 The underwear thing is a reference to our actual wedding day (we got married in the front yard of a rented house in Newport, RI), when Adam tried to hang up a bed sheet between two trees to create a Jewish huppah.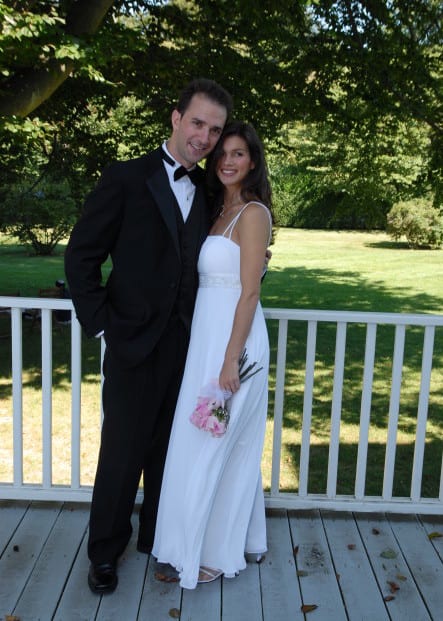 He did this because he was afraid the rabbi wouldn't let us get married if we didn't have a huppah.  What happened?  The sheet thing didn't work, and he almost got in trouble for messing with the trees on the property.
We still got married – luckily our rabbi had more common sense than Adam on that morning and traveled with a talis to cover our shoulders.
3.  I'm still running like clockwork, but yoga has been temporarily abandoned.
It's just flipping impossible to do yoga with the kids running around me in circles screaming, and, there are too many mosquitos to go outside!  Once the littles are back in school next week, I will force myself to get back to yoga.  My tight muscles won't let me forget!
As for running, I've been stuck in a 4 mile rut, but, sort of happy with it.  I've given up watches, music and podcasts and just use that time to let my mind wander and get ready for the day.  I doubt I'll be signing up for any fall races but I'm not ruling out winter/spring.
4.  I went so pumpkin bread crazy that I nearly forgot I didn't post my cinnamon raisin bread yet!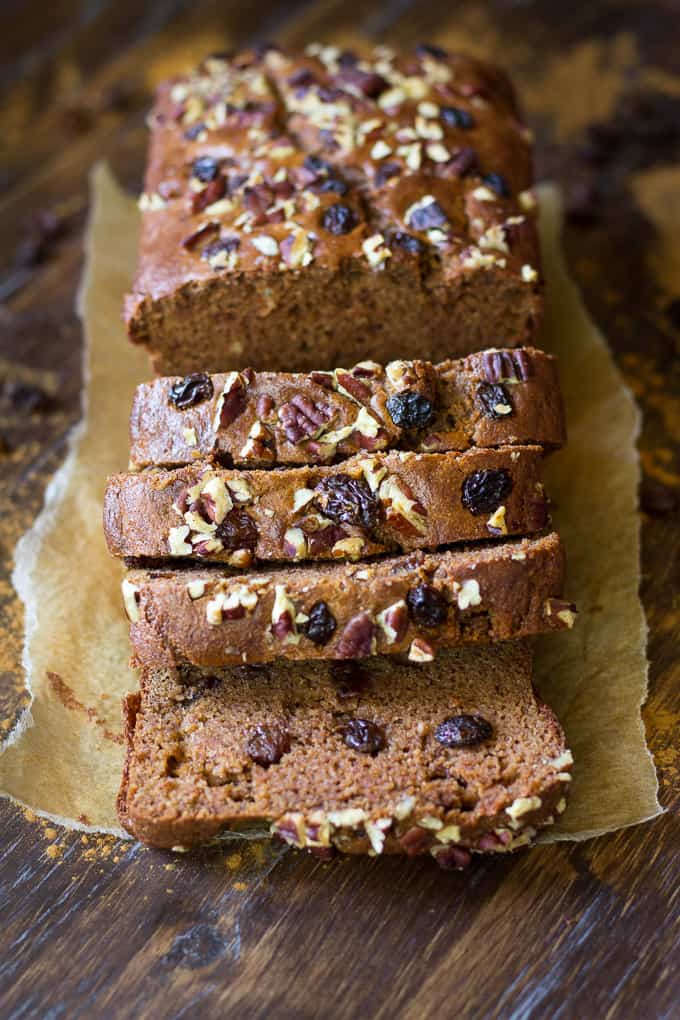 Anniversaries and cinnamon raisin bread.  What's next?  My maiden name?  Luckily Facebook doesn't let me forget my maiden name.  As for the cinnamon raisin bread, I will be posting it tomorrow!  The pumpkin bread will wait until Sunday.  Stay tuned!
What's something sort of important that you forgot recently?
Any weird wedding day stories?
Recipe woes we can bond over?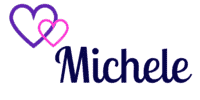 More places to find me: