This post was sponsored by Ancient Nutrition and all opinions are my own, as always.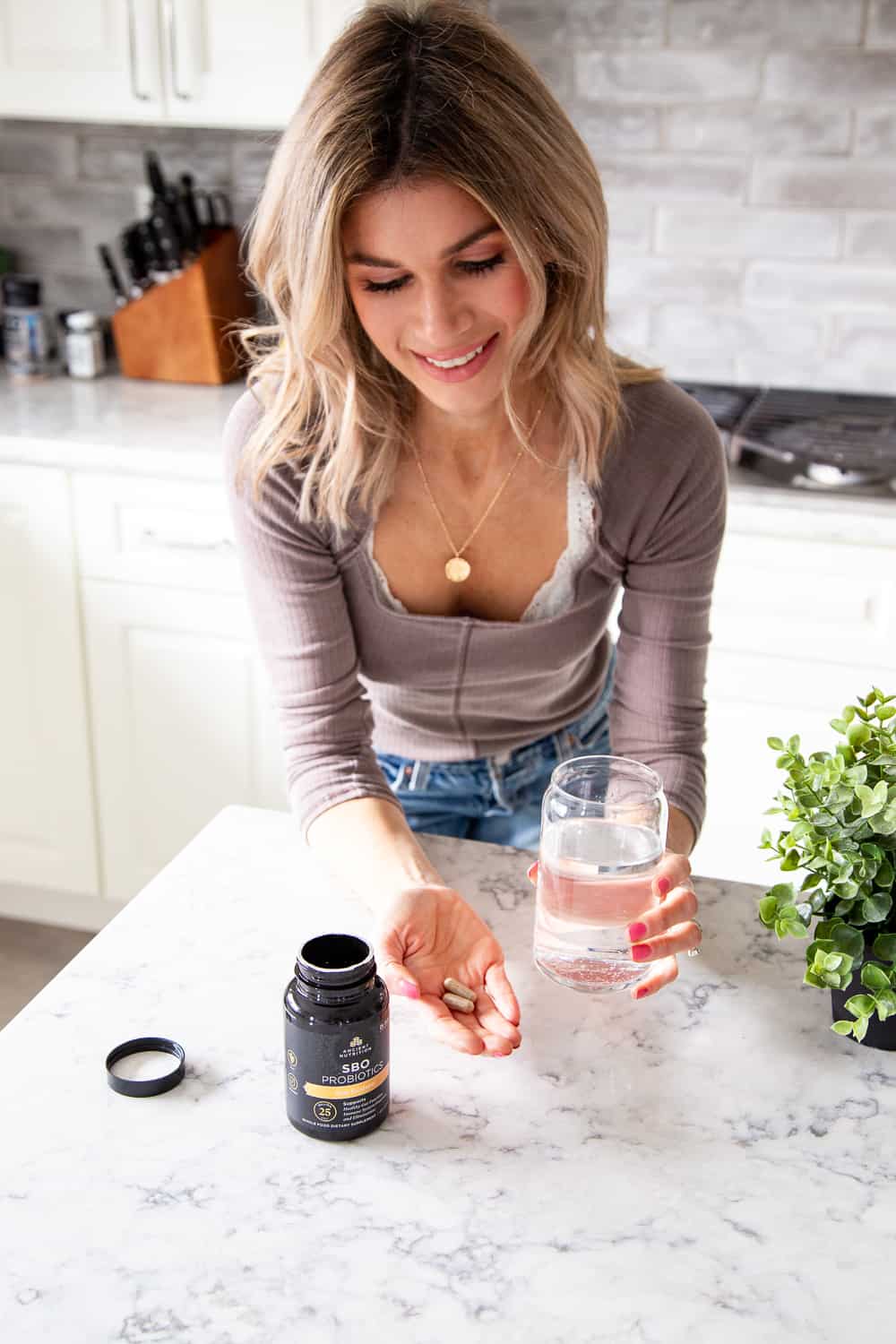 Since I started a paleo diet over 7 years ago, I've read, written, and thought a ton about gut health, and, how to *finally* achieve it.
Over the years I've learned so much about my own gut health and what does and does not work for me.  But it's (sadly!) not that simple for me.
I noticed that what worked at one point seemed to stop working the next year, or next month, without any obvious explanation.  I've learned that gut health is an ever-changing process that I'll always be working on in one way or another.  
For example, I used to believe that simply sticking to a paleo diet would keep my gut in tip top shape.  It seemed to work pretty well for a couple of years, until life (and my business) became more chaotic and the pressure I put on myself took a toll on me. 
I've since learned that things like stress, anxiety and emotional health impact my gut even more than food sometimes.
While I'm not one to make New Years resolutions, the new year feels like the perfect time to go back to basics by prioritizing my gut health – since the gut is the basis for the health of the rest of the body!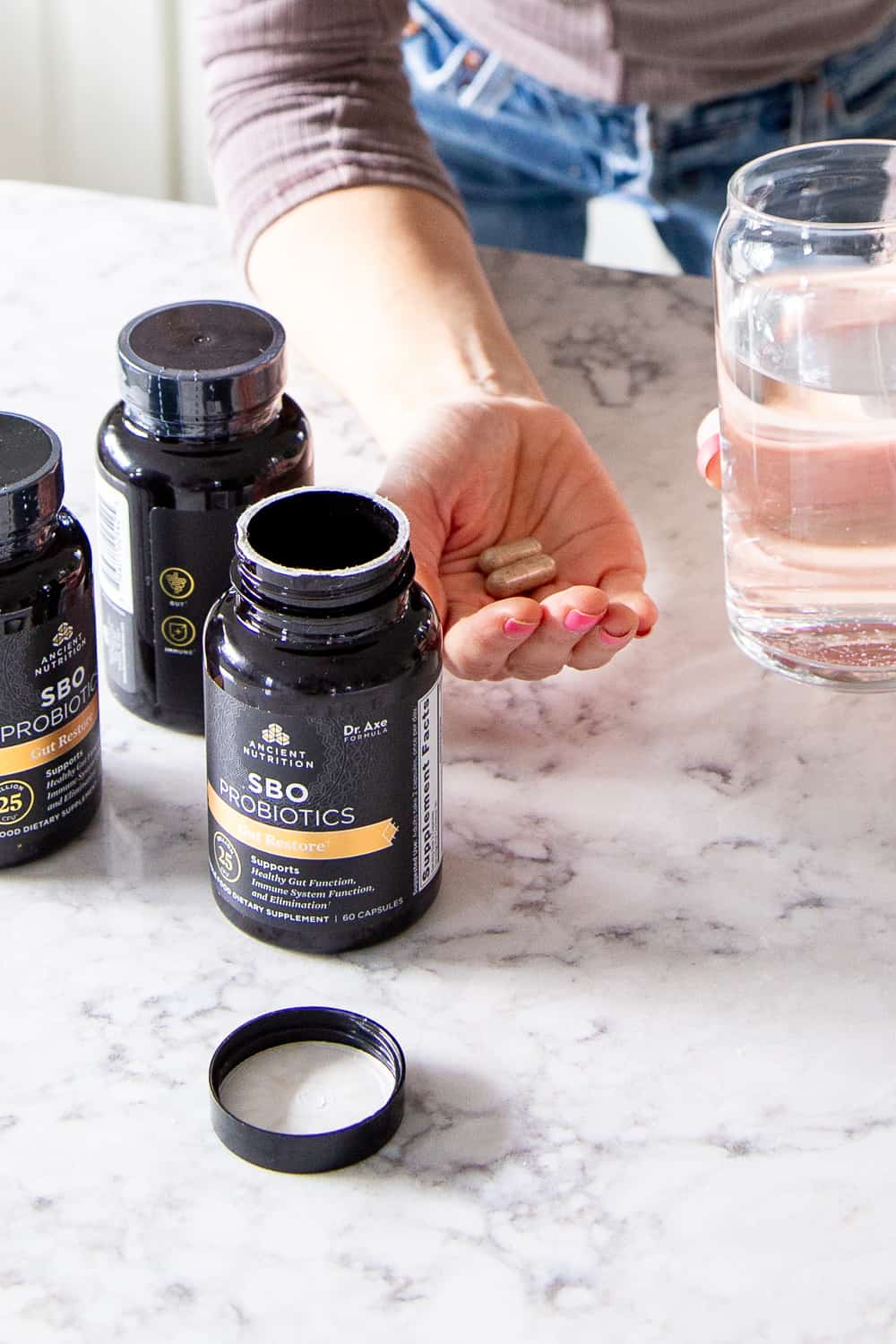 The Gut Type Quiz 
I recently took this Gut Type Quiz and discovered a lot about the current status of my gut and steps I can take to heal and feel my best.  
I learned that my gut type is "yeasty", which means it's time to support the small intestine and spleen.  A focus on nutrient absorption and tipping the bacterial balance to more friendly gut bacteria are the goals for a yeasty gut.  
A couple of things that feed a yeasty gut (in a bad way!) are:
Having a c-section birth.  Very interesting because my gut health was at an all time low after I had my first daughter by c-section years ago.
Saying "yes" to everyone.  Who knew!  I have always been one to sacrifice my needs and say "yes" to basically everything but I've known for awhile that this is not healthy for me!  Learning to take care of myself and saying no way more often than feels natural or comfortable has actually helped reduce my stress immensely.
What I'm Doing to Heal My Gut Now
After taking the gut type quiz I got lots of information about what to do now to heal my gut and feel my best.  
Here are my key takeaways from the quiz:
Avoid added sugar.  You know that I do LOVE to bake but I also know excess sugar can make me feel unwell, especially if I overdo it while testing lots of sweet recipes.
Address the root causes of worry and anxiety.  This is huge for me!  It's something I've been doing for awhile now, but I know I'll always be a work in progress in this area.  
Include lots of cooked greens like kale, collards, and mustard greens along with warming foods like ginger, cardamom and hot chilis.  
Focusing on warm foods like soups and cooked veggies over cold foods like salad.  
Don't overcommit!  
Taking the Ancient Nutrition SBO Probiotic daily.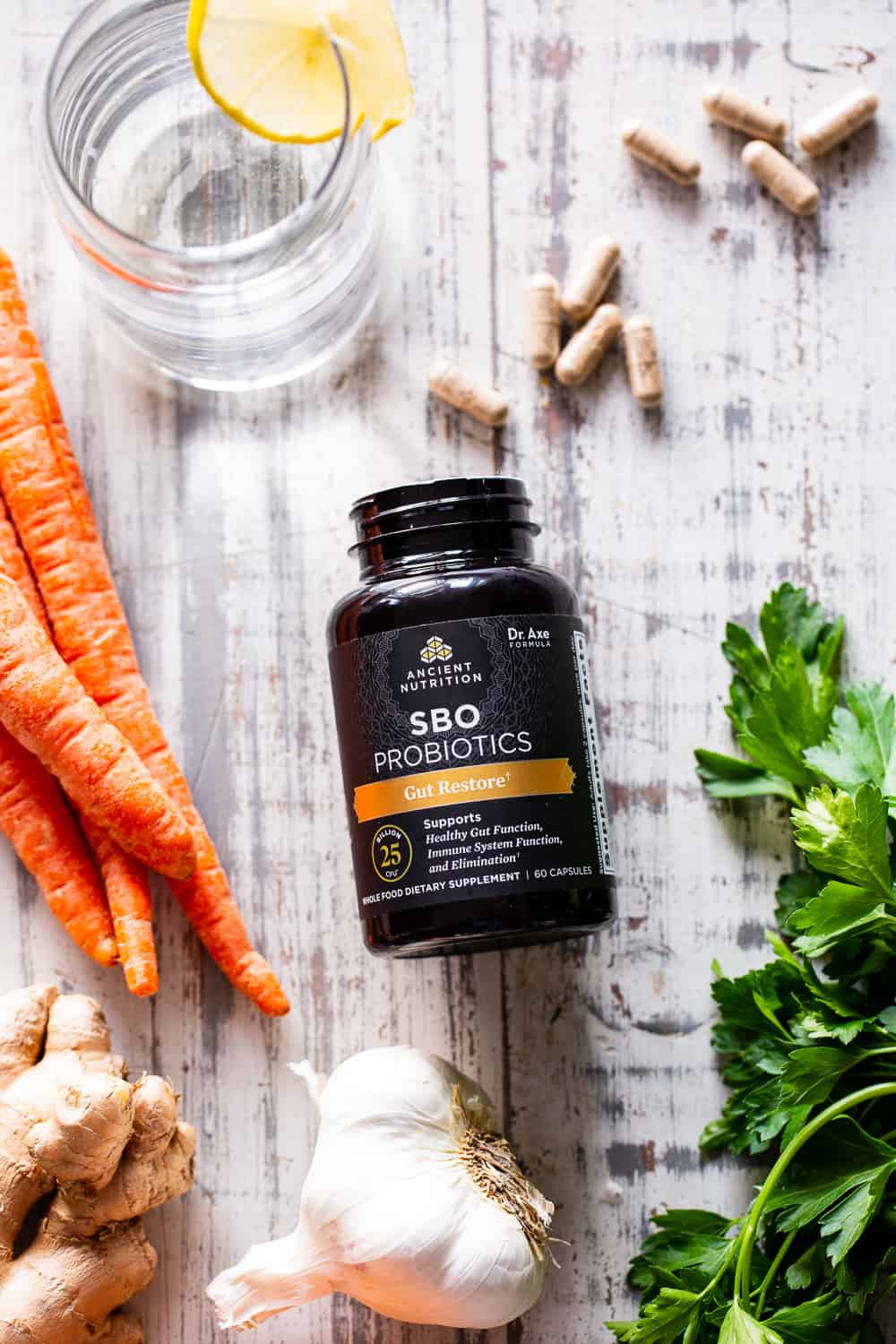 More About Ancient Nutrition SBO Probiotics
I started taking the Gut Restore SBO probiotics after I got my gut type quiz results.  The strains are soil-based organisms (SBOs) that occur naturally in the soil. 
SBO probiotics are hardier and more resistant to harsh environments, so they can actually survive the journey from your mouth to your gut. 
They're also shelf-stable, meaning they do not have to be refrigerated. Just think about it – if your probiotic can't survive room temperature, how is it supposed to survive the high heat of your digestive tract? 
Ancient Nutrition even went a step further by adding in prebiotics (food for your probiotics to survive) and postbiotics to ensure your probiotics thrive. 
Once you complete the gut type quiz you are given a FREE full pdf guide on how to manage your type, including but not limited to: Types of food to eat and avoid, lifestyle tips and top supplements to support your gut!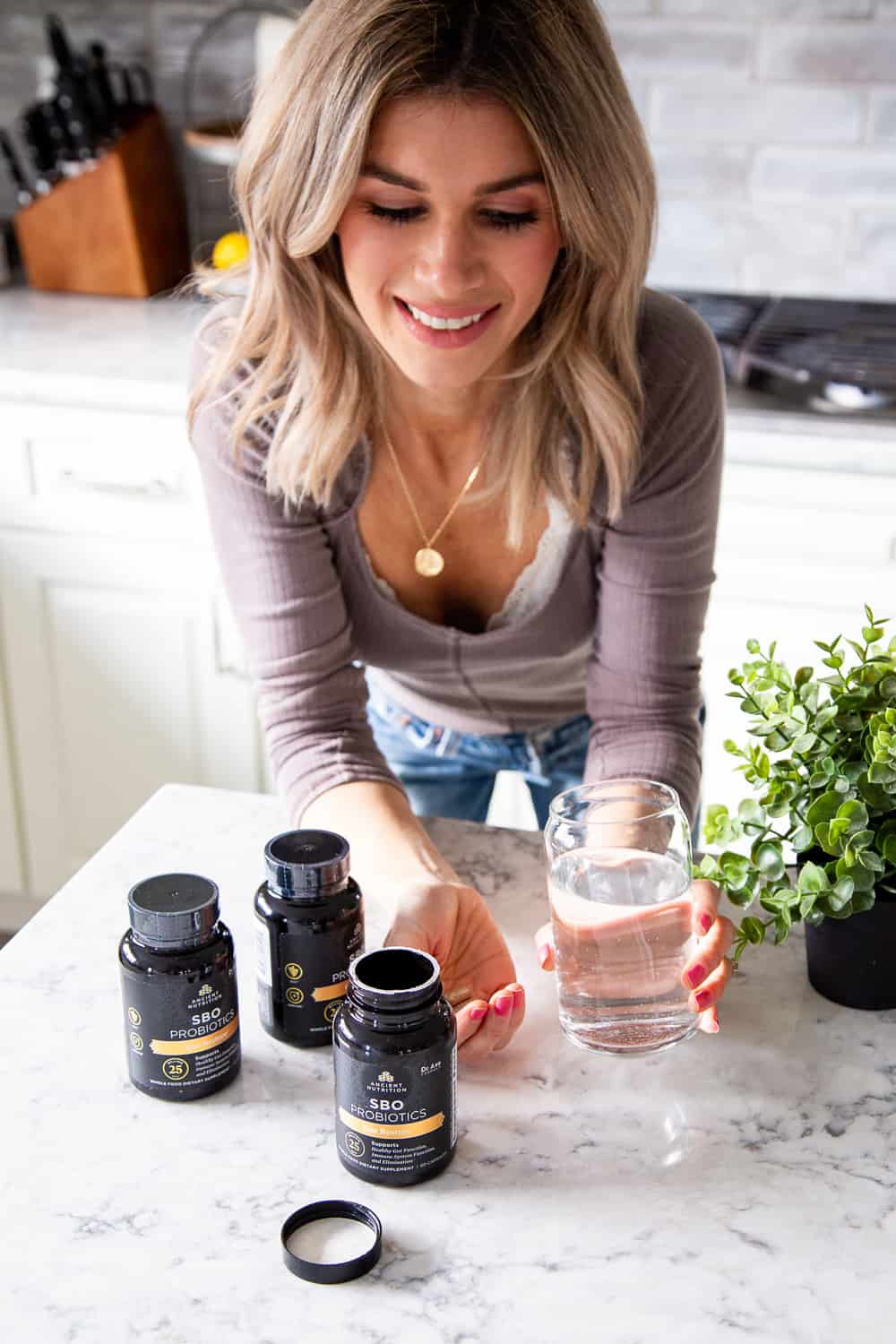 Why not use the new year to go get back to the basics and pay attention to what your gut is telling you?  
You can take the Gut Type Quiz here.
Learn more about Ancient Nutrition SBO probiotics here.
Let's make 2021 the year for a less-stressed, happier, healthier gut!