I might have gotten off my butt for all of 20 minutes per day since the NYC Marathon.
And those few minutes were only because I needed to make food for myself, let's be real.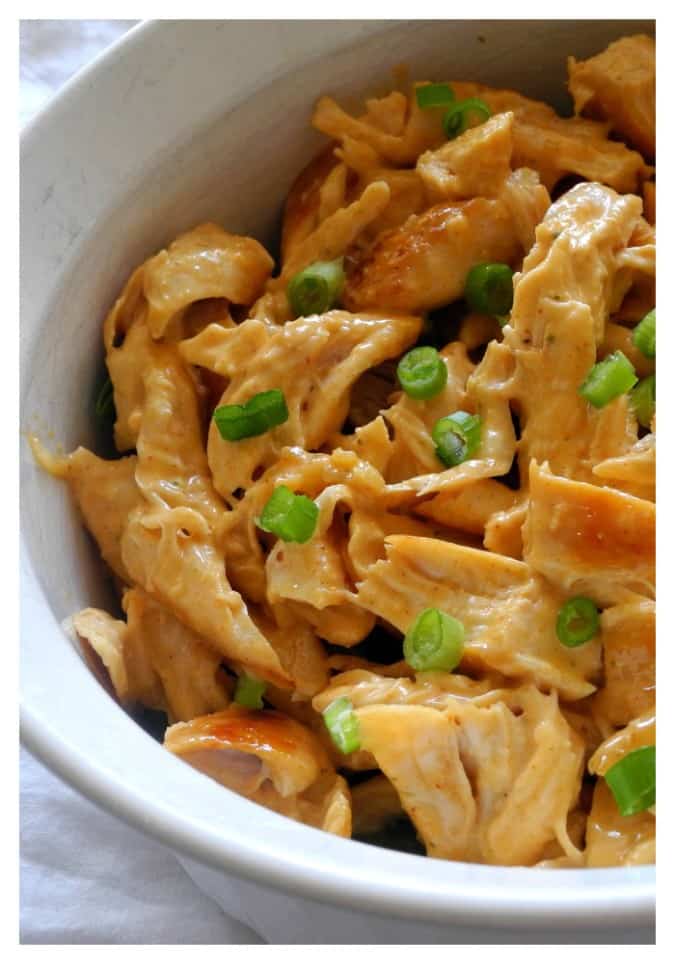 I was SITTING on the dining room table to take this picture of my Chipotle Ranch Chicken Salad, no doubt.
Yes, I know WIAW was just yesterday, but food and sitting have taken up a fair chunk of my days this week, so I had to give you at least one picture.  But let's move on – there's more than just food on my brain today.
It's time to get in there and Think Out Loud!

Thought 1 – I heart cashew butter in a big way.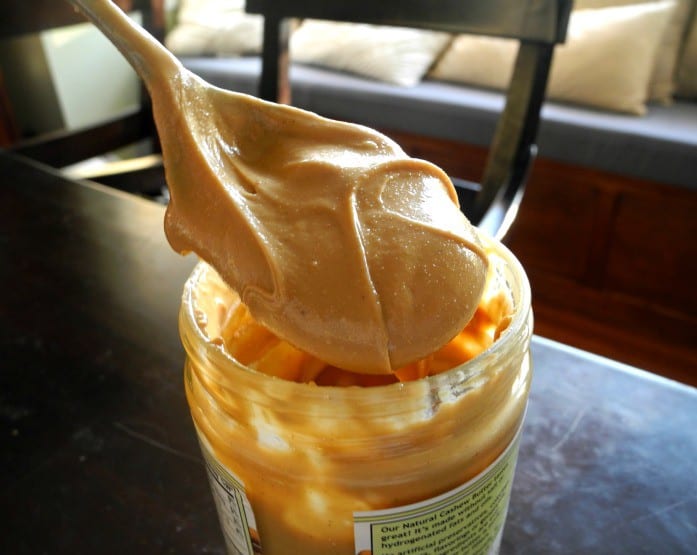 Fine, I might be just a touch partial right now since I'm literally licking it off a spoon as I'm typing (difficult, but worth it), but I still think cashew butter is underrated.  My undying love for this creamy nut butter is apparent if you look through my recipes – Vanilla Maple Nut Fudge, Chocolate Chip Blondies, and Chocolate Chip Cookie Cake are good examples of why cashew butter needs more love!  I think I might be due for another cashew butter recipe…soon.
The fact is, that when I have full jars of almond butter, cashew butter, and sunflower seed butter all sitting in my kitchen, (and I mean what healthy food blogger does not have these three available and ready for business) if we're talking about eating it straight from the jar, I'm dipping in cashew.  Every.  Single.  Time.
Gee, I'm super blog-trendy today what with my natural nut butter and single word sentences for emphasis.  Three days off of running and this is what happens.  And no, I have no idea how that's connected, but, this is MY thinking out loud, isn't it?  And somehow these things are connected.
Thought 2 – Speaking of running, old traditions do not die.
What tradition am I referring to?  I joke about it but it really does happen every time – within about 5 days of finishing a marathon, I sign up for another (shorter) race.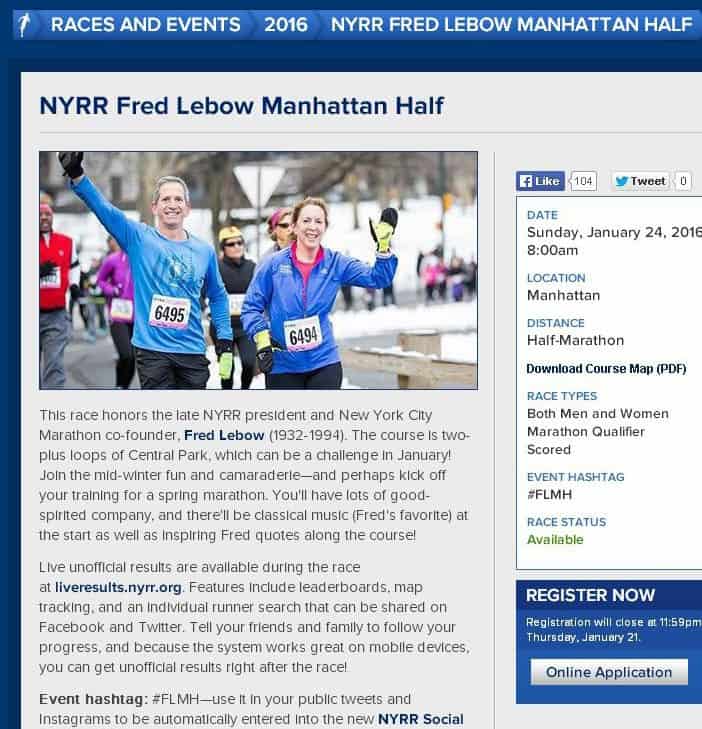 I just can't help myself.  It's funny, because I don't actually plan to sign up for another race, but it happens every time anyway.
This one is of my favorites, and I'm not sure if it's because it's smack in the middle of the coldest part of winter, or because it's the cheapest NYRR half marathon, but I just cannot resist signing up.  It was also my first ever half marathon, so it has a special place in my heart.  Very cold, very special.  There also happens to be a regular indoor bathroom near the start – okay, I'm sold!  Are you?
Aside from that race, I'm thinking about another 10 miler earlier in January to run with Adam.  Every time I run a marathon, he wants to get back into running for himself, so, it's the perfect time to convince him to sign up for a "race date" with me. He's also the type of person who can not run at all for 2 months, then run for a couple of weeks and suddenly be good for 10 miles.  I'll never understand it, but, whatever works!
Thought 3 – The kids have 2 days off from school and we have not one single plan.
Oops!  Marathon distraction means I forgot the kids are off from school today and tomorrow for NJ teachers convention.  Fun, sort of.  Less rushing and more yelling and cleaning, for me.
I'm thinking of taking them to Target and Whole Foods for lunch, since at this point that is a super big outing for us. That, and then I will have each of them make a list of recipe ideas for the blog.  That is not a joke – it's creative writing guys!
Besides, when I leave them to their own devices even for 30 minutes, I get this: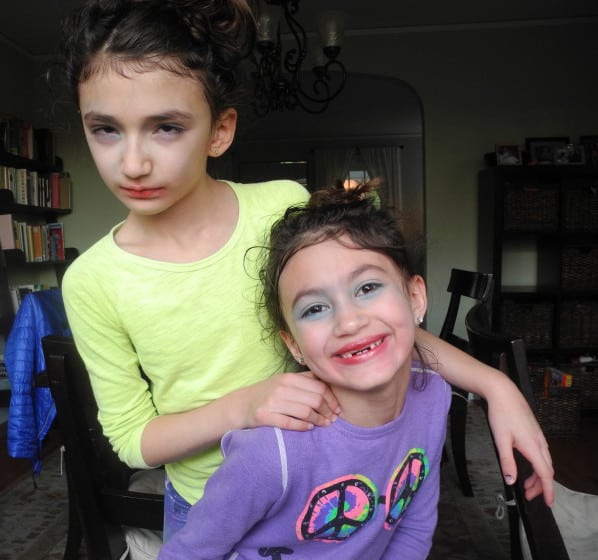 "Zombie models" – and the picture does not do the amount of makeup on their faces any justice.  I haven't even looked upstairs yet to see the damage done to the walls and floors.  I'm not rushing up there, either.
Well, that brings me to the end of my thoughts – it's time to make dinner and as I've said before, my brain shuts down once 5pm rolls around.  Turkey burgers or pork chops?  Rice or potatoes?  There's never a consensus so I'm not sure why I ask! I'm calling turkey burgers and potatoes, it's not like we WON'T be having the other choice tomorrow night…
What is with the urge to sign up for a race so soon after a marathon?
Are you with me on cashew butter?
Are "zombie models" a thing or did my kids make that up?