My cooking game was off on Monday.  I think I burned 2 or 3 things I ate (and still ate them) and overcooked my meatballs by 30 seconds or so.  I honestly don't mind a little char on veggies or potatoes but I'm not a fan of overcooked meat.  Such is life.
It DOES seem like I have those days (usually Mondays after a long or busy weekend) where I'm just off a little in all ways and it shows up in my cooking.  Those days usually end with me lying in bed and realizing I left hardboiled eggs sitting in a pot of water on the stove.  Luckily I've never actually left the stove on, although that would've alerted me to the situation a whole lot sooner.
I'm reminded of my mom leaving a mug of water in the microwave unused, every single day of my childhood.  It was, of course, for the instant coffee that was needed so desperately that it was completely forgotten.  I can relate to that and then some now that I'm a mom myself.
And now here it is, I'm linking up for WIAW today to show you a day I was off my cooking game but still managed to eat. In fact, I find I usually eat more on these days, probably because I'm hoping with every bite my food can be unburned by some food-fixer fairy.  Gosh I'm really into fairies lately.
Like I explain to my kids though, once a muffin or pancake is burned, you can't fix it.  Oh if only we could!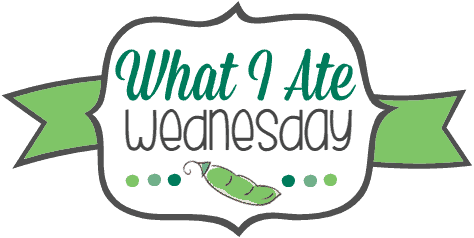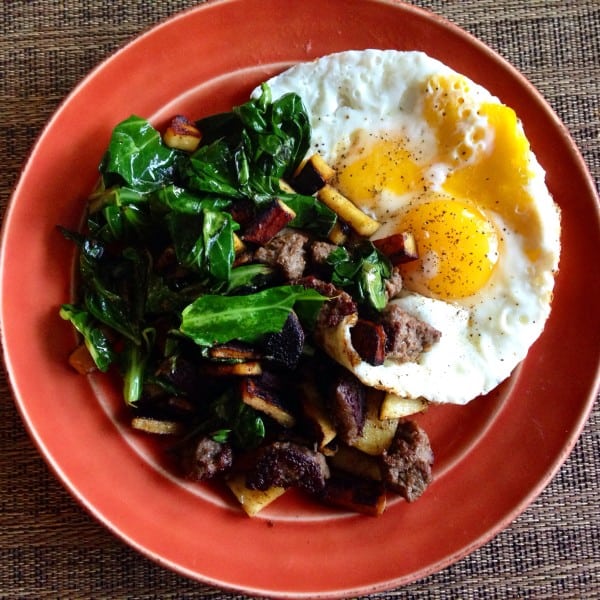 Let's start our day off with an hour of yoga,  some burnt sweet potatoes and ground beef, and broken egg yolks.  This is just what happens when I have all 4 burners on the stove going and I have to leave the house within a half and hour.  Plus all that blog reading and commenting, forgot about that.   Something must give, and today it was my breakfast.  Seriously, at least it wasn't the kids' eggs getting overcooked, that would have ruined everyone's morning.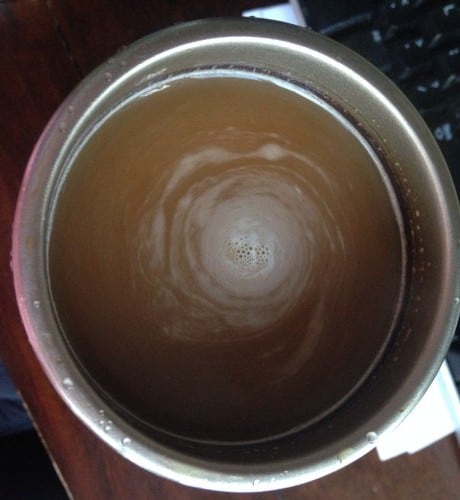 I had coffee, which powered me through 2.5 hours of blog stuff but did not keep me from burning my lunch.  There was no excuse for this other than I burned my breakfast and I was on a role.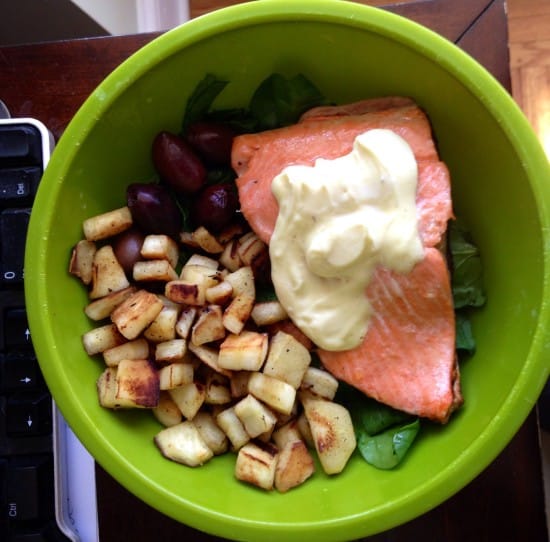 It's hard to see but it was the skin of the salmon that burnt, plus my parsnips.  As I've said I love crispy salmon skin, just not charred.  I topped it with some homemade mayo to "fix" it and it was still really good.  Also parsnips cooked in coconut oil, kalamata olives, and spinach.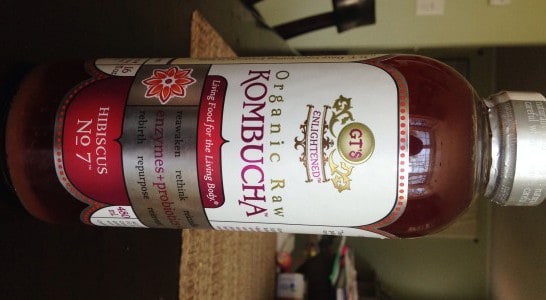 I took Drew to the local health food store after picking him up where he always proclaims, LOUDLY, as we walk in, "it smells so weird in here!" He's right, it does.  But they do have a fabulous selection of kombucha, and, mommy really likes kombucha, so we do not complain.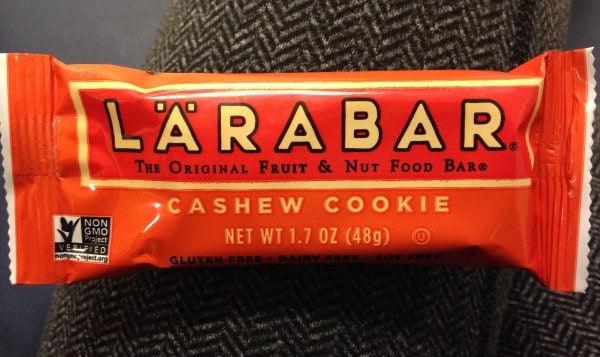 A larabar was eaten around 4:30 while my daughters were in dance.  Much more public-venue friendly than sardines for an afternoon pick me up 🙂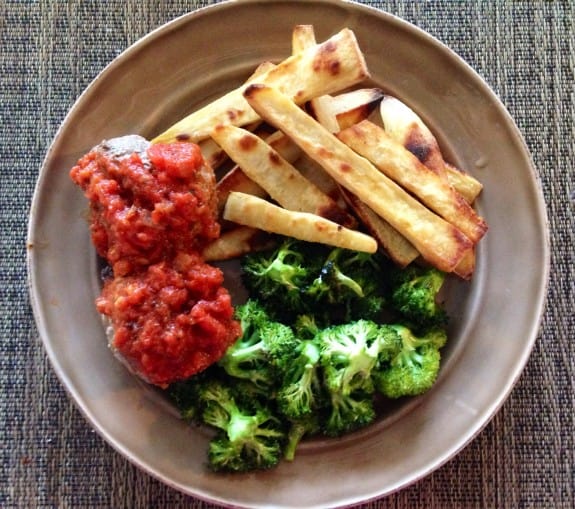 I love that it's still light out when I eat so my dinners pictures look all natural-light-pretty.  Any bloggers concur?  The meatballs actually were good, it's just that mine (and only mine) were overcooked because I left the stove on and put my plate together last.  Oops.
The sweet potatoes were awesome though, and that made up for my sad morning ones.  These are Japanese sweet potatoes and they are currently Drew's and my favorite of all the varieties.  I slice, toss in melted coconut oil, sprinkle with sea salt, and spread them out, giving them lots of breathing room, on parchment paper before baking at 425 for about 35-40 minutes, turning once in the middle.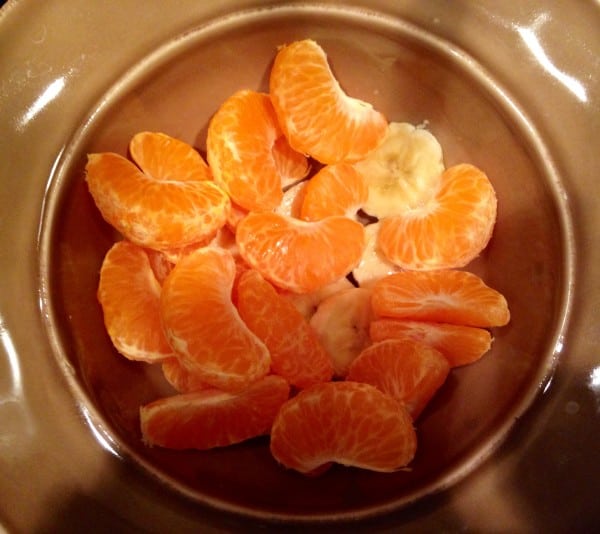 Honestly my stomach wasn't so happy with these oranges tonight.  Between the tomato sauce and the citrus I probably overdid the acid and wound up with indigestion and heartburn when trying to go to sleep.  Lesson learned! I do sometimes forget now, when I'm feeling well, that my stomach is sensitive, especially after a weekend of eating out and a few questionable choices including dairy x 2, onion & garlic, and then this.
Are you off your cooking game some days?
Do you eat things that burn a little? (within reason!)
If you cook for your family, do you prepare your own plate last?