Greetings from our staycation!  With no school and no rules except "be nice", the pink wig comes out to party.
We party hard but take our relaxation and mental regrouping seriously too.  No I'm not the mom telling my kids to sit and do yoga, this is just Drew doing his own thing.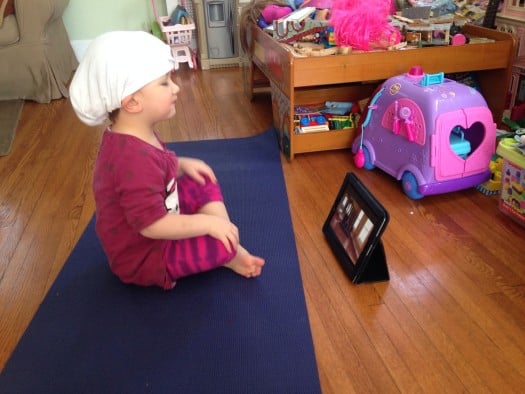 He might only have the attention span for like 3 and a half minutes of yoga but it's still cute to witness 🙂
Now for the food, because we know by now that Wednesday is all about the food and nothing else! Here it is, all wrapped up and pretty for your viewing. (Well, not exactly pretty, that's something I still need to work on!)
Thanks for the WIAW linkup Jenn!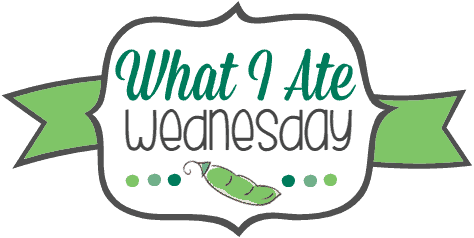 As much as I love breakfast, I'm never hungry when I first wake up.  This is one reason I almost never eat before I run (with the exception of marathon-training long runs.)  I've noticed it takes about an hour of being up before I'm really hungry, whether I run, do yoga or do nothing but read blogs first thing in the morning.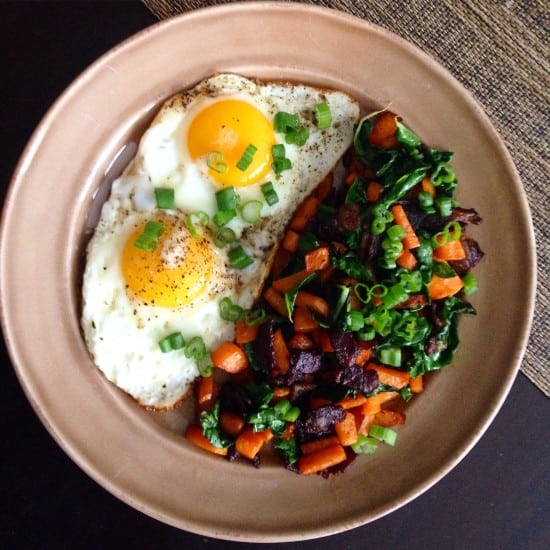 Breakfast – post workout or rest day – always consists of some sort of meat, starchy veggie, eggs and often greens. This was beef bacon from US Wellness Meats (my favorite beef and pork sugar-free bacon!) fried with chopped sweet potato, swiss chard and two eggs.  When I remember, I like to top my breakfasts with sliced green onions (the green-only part is low FODMAP, so IBS friendly) but I wind up remembering to do that maybe 1-2 times per week.  It does add a really nice flavor, I'm a big green onion fan!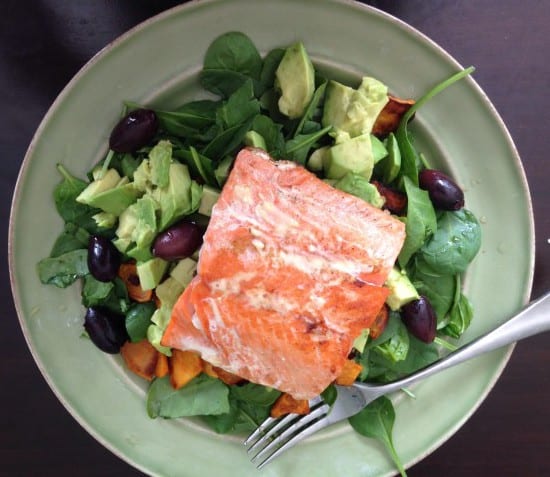 Over this past summer I used to eat wild caught salmon almost daily.  I would buy the individually frozen fillets either at Whole Foods or my local grocery store and cook them every day.  Let's just say it got way too expensive so I quit the habit for the most part, and stuck with wild canned sardines and tuna for seafood for a while.
However, after my little excursion to Whole Foods last week I splurged on 3 wild caught salmon fillets and really enjoyed them.  I'm done with them now and sad to see the last one go!  Such a treat, but it has to be a once in a while thing, due to the cost.  This lunch was so perfect.  I cooked my salmon in coconut oil with the skin on to get it really crispy (my favorite way to eat it) and topped it with a little homemade mayo and sea salt.  I had it over spinach, also with sweet potato hash, kalamata olives and avocado.  I just love kalamata olives and I swear they go with almost anything!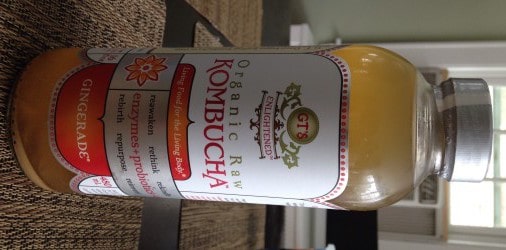 One splurge you guys know I can't give up is the darned Kombucha!  I swear it helps my digestion, but let's be honest, who really knows if it does.  It might just be a very tasty and addictive placebo, but I will give up other things to keep this in my life.  I had this about an hour or so after lunch, a nice afternoon routine and a way for me to relax.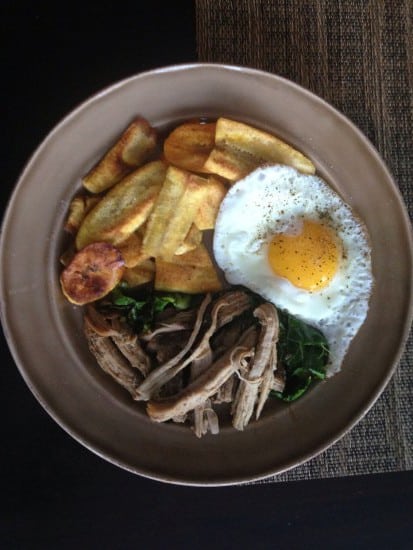 No, this whole plate wasn't actually my snack, but I forgot to take a picture of the leftover pulled pork in a plastic bowl that I really did eat for snack, so I'm showing you this instead.  My snack was the pork part 🙂  I often eat some sort of leftover meat as an afternoon snack and that's exactly what happened today.  In my opinion it's a pretty perfect way to use leftovers, because I often don't want to make another huge meal of them.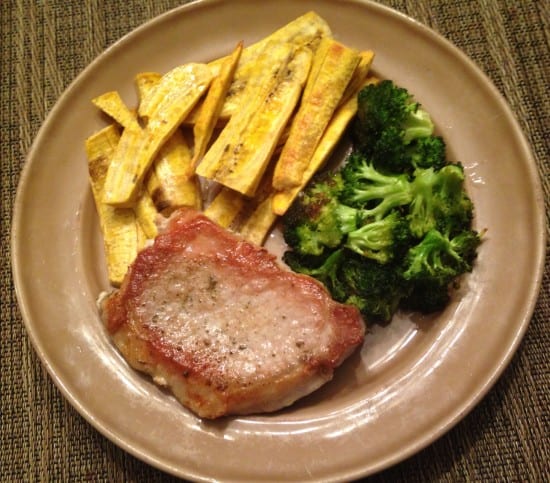 And now dinner.  Yes, I ate pork for a snack and then again for dinner, these things happen and, well, whatever, I don't even notice until I post pictures of my meals.
This was a pork chop seasoned with salt and poultry seasoning (my family's favorite) cooked in bacon fat (I save it once after cooking bacon) with roasted broccoli and plantain fries (both were roasted in a 400 oven tossed in coconut oil and sea salt for 20 minutes.)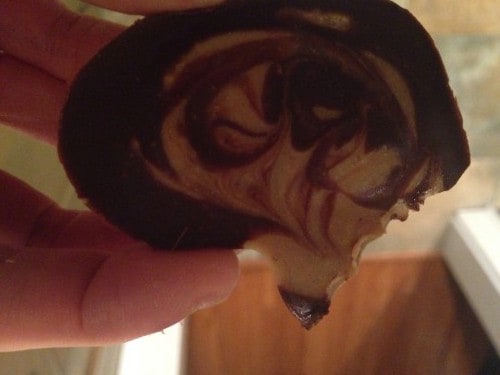 I was not focused on taking pictures of my snacks today so only captured one of my chocolate cashew heart.  Before I ate this, I had sliced strawberries and a clementine.  Fruit and chocolate, right?  Good stuff to end the day with.
And that's it!  Why is ending my WIAW posts somehow awkward?  I didn't eat anything else after that so the post is over.  Yet somehow I feel like I need to say more.  So I'll just throw the ball over to you –
How often do you eat fish?  Do you find that you're put off by the cost?
Is there one food/drink splurge ($-wise) that you just won't give up because you love it too much?  Or something on the pricey side that you feel is worth it because of the health benefits?  Kombucha is that for me in both ways!
Are there certain snacks you save for bedtime?  I do this with chocolate, probably because it's so comforting that I think it has to be eaten in PJs!