Wednesday's here!  And that means only one thing – a promise from me – to show you food, all my food, and nothing but my food – so help me Internet and Paleo Gods/police.
Are we good now?  Okay awesome because there's a lot of food for this one.  A late dinner plus a couple of old recipes meant more meals were consumed from point A to point B.  Let's get started with WIAW!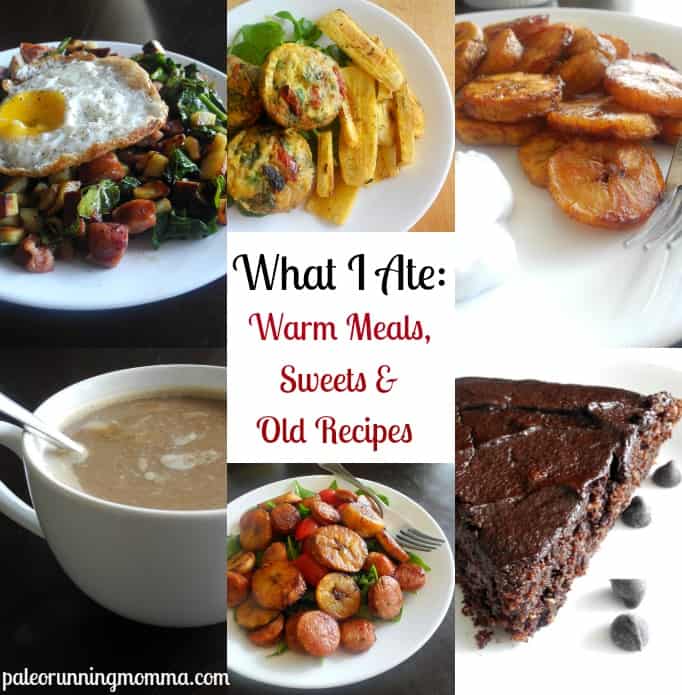 This was Saturday, the day I started with 8 miles in the morning and ended with wine and other yummy things I don't normally eat.  I also managed to squeeze in an old recipe to photograph (plus 2 from the day before!) and make good use of (aka eat) as well.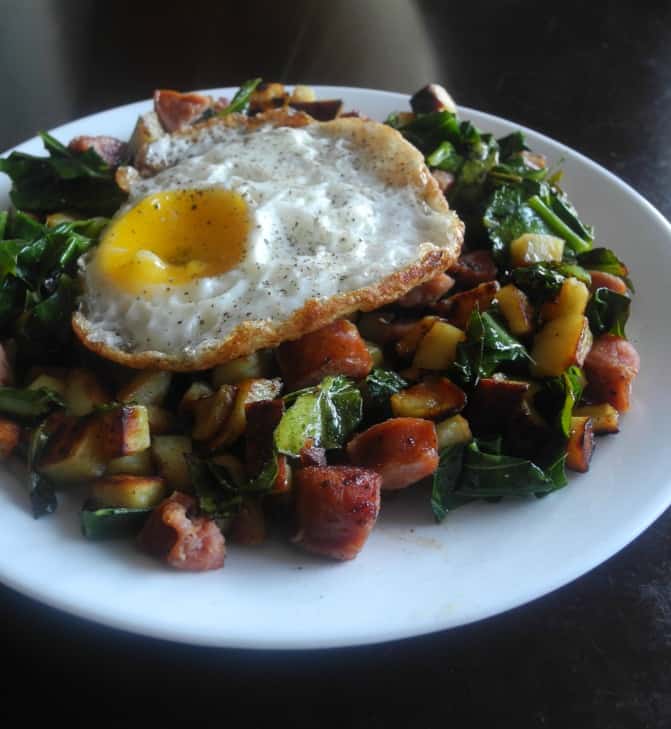 Breakfast was one of my favorite combos – Japanese sweet potatoes fried in coconut oil with andouille sausage and greens.  I've been cooking my greens for breakfast lately since the cold spinach in the morning just isn't doing it for me.  I went to a local Asian market and stocked up on these yummy potatoes so I've been eating them even more than usual.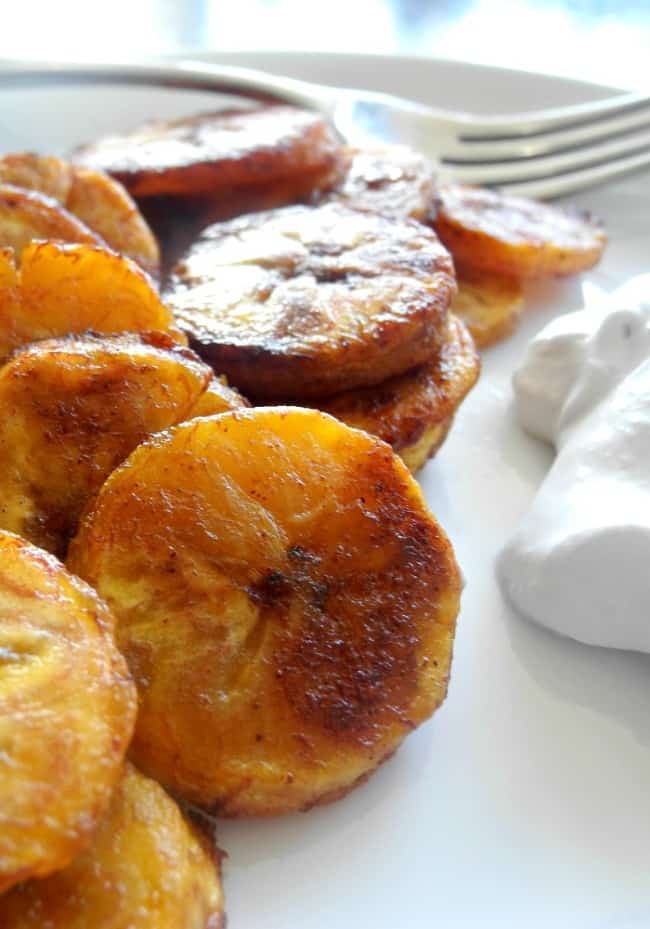 After breakfast, on a whim (it's always on a whim) I looked at my plantain stash and decided to make my Caramel Cinnamon Baked Plantains  and take some new pictures. I think it was putting the coconut whipped cream in my coffee that inspired me.  So, I had my coffee and maybe a handful of these delicious sweet treats dipped in cream.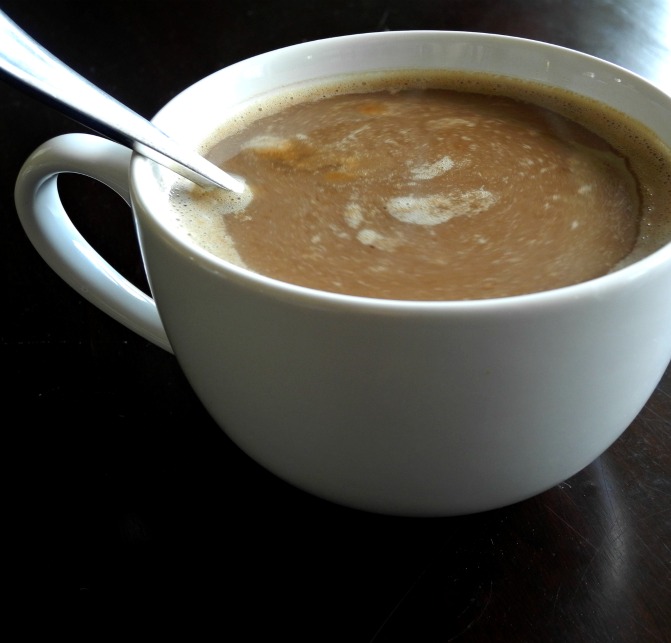 Whoops – there's the coffee.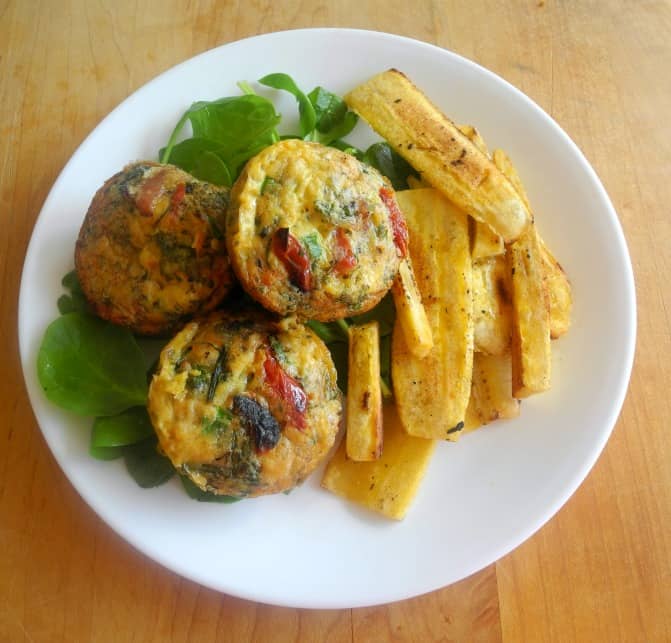 Lunch also involved an old recipe for Sun-Dried Tomato Bacon Mini Frittatas, along with fried green plantain.  I did go with the cold spinach for lunch out of laziness, mostly, and to get some pretty green color to brighten up my plate.  Don't greens just make a meal brighter and happier?  Yes I already slapped myself in the face for saying something so corny, but I still think it's true 🙂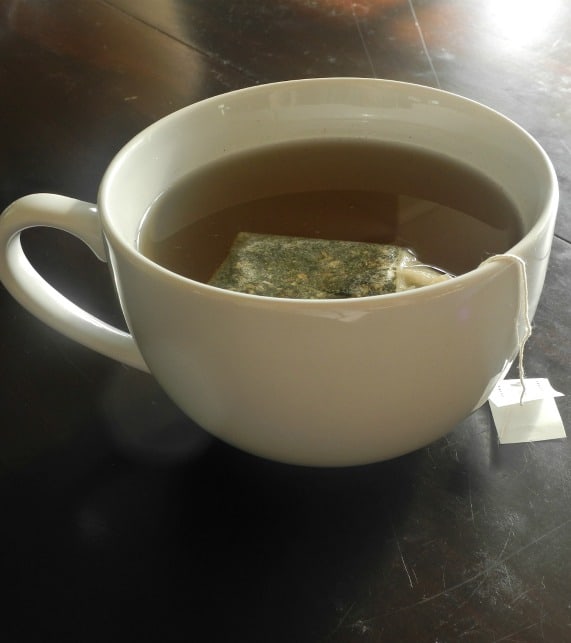 Sad truth: I ran out of kombucha (colder weather = longer brewing) but I did have hot tea which was more appropriate for Saturday's weather, anyway.  I keep my house pretty chilly so hot tea in the afternoon feels necessary sometimes.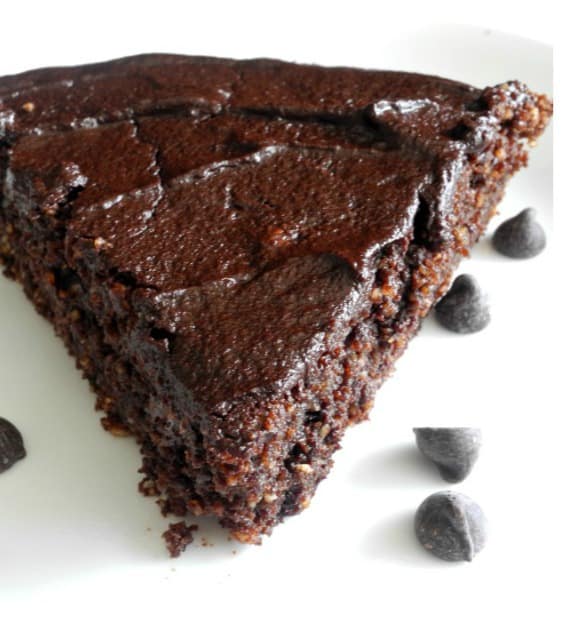 So, as you can see, I was just a little bit busy baking on Friday.  Friday baking winds up paying off though because you have treats ready to go for the weekend.  Around 4pm I had probably half of what's pictured here, (Gooey Fudge Brownie Pie) and, since it was a day old, I'm sure it didn't look nearly as gooey.  We all finished this up by the end of the day – so good.
Okay, here come the grainy restaurant photos that I still have no idea how to make look decent.  Adam and I had a 7:30 dinner reservation and didn't eat until probably 8. Needless to say I was ready to get started once the guacamole came out, and Adam and I polished it off pretty quickly.
If I go out for Mexican (or any dinner out really) I make sure to stick with gluten free choices but don't make a big deal about Paleo.  Since I go out pretty infrequently, it's usually fine, and I sometimes experience minor digestive upset over the next one or two days if I eat garlic, onions, corn, and/or beans.  I'm still not sure if gluten actually bothers me, or, if it's FODMAPS alone, since all gluten containing grains are also high FODMAP.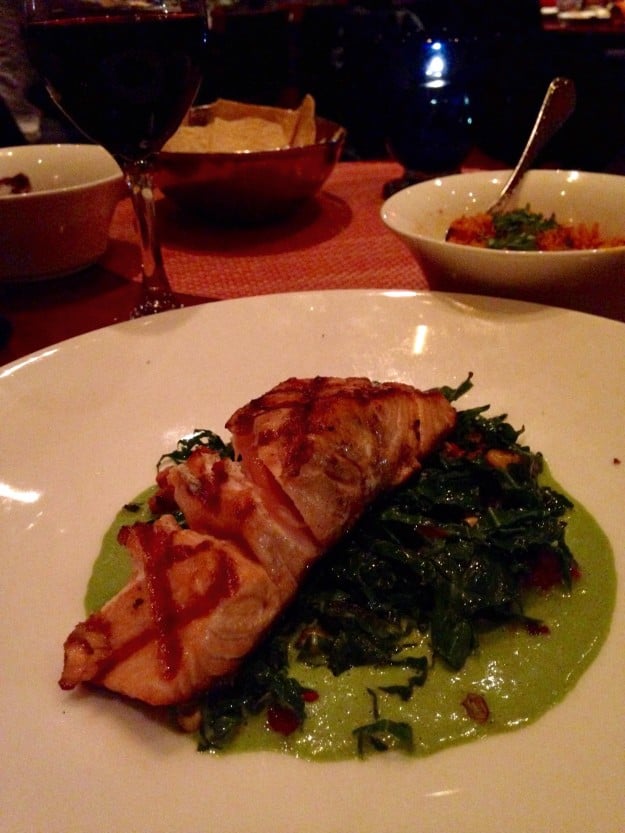 Moving on past the guac – if you put salmon, kale, and chorizo all in one meal on a menu it's guaranteed that I'll order it.
The sauce was a poblano cream sauce and tasted much better than it looks!  I also had a few scoops of the spicy rice in the background, and of course the glass of cabernet.  I'd love to be able to have a margarita, but, they just do not agree with me.
I also had a non-pictured decaf coffee with a little cream, and that was it – Adam and I are not really dessert orderers, especially if we had some sort of appetizer before dinner.  Coffee almost always happens though.
What was the best thing you ate last weekend?
What do you usually order at a Mexican restaurant?