New rule about writing "what I ate" posts – do it after eating, just like the advice they give about food shopping.
Which, by the way, doesn't work for me.
If I go food shopping full, I don't buy all the stuff I typically want/need (what's the difference?) and wind up marching (driving) right back to the store the next day.  Yes, I really DID need that extra jar of nut butter, 4 plantains, bag of sweet potatoes, bar of chocolate and pound of butter and 3 pounds of sausage (to share, of course.)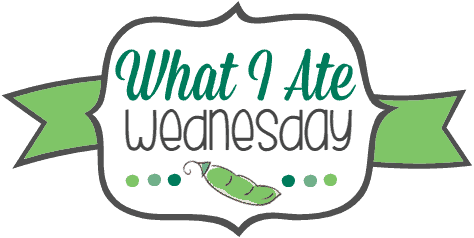 But about WIAW, I think it really should be a rule, because otherwise I literally stop in the middle of the post to make myself a plate of food that resembles something I'm posting!  Time waster, for sure.
Oh well, here goes my day of food – What I Ate Last Saturday – a day full of recipe testing and a night out with the whole family to an actual dining establishment that's not our kitchen!
What I Ate Saturday – Recipe Testing & Out to Dinner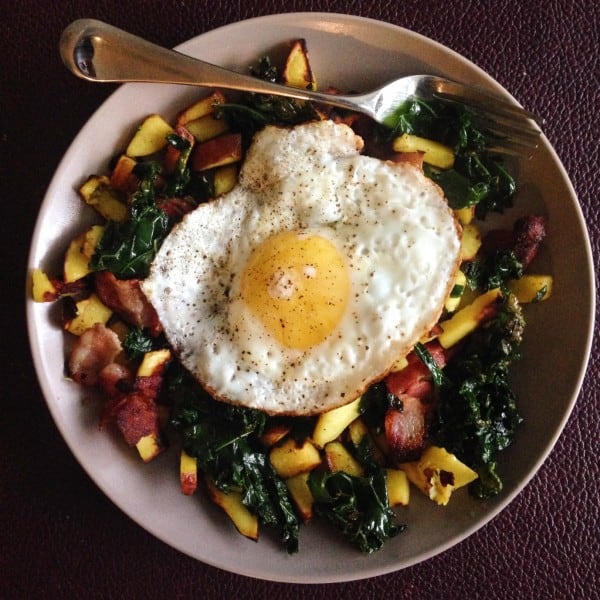 Breakfast – This was after my 10 mile run, and probably 9 times out of 10 I choose to eat bacon and potatoes after a long run.  This was 3-ish slices of bacon, chopped and fried with chopped Asian sweet potatoes, kale, and a fried egg on top…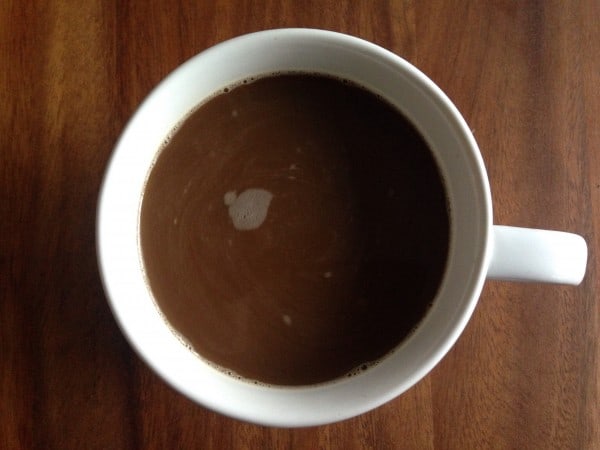 …Followed by coffee.  I can tell this coffee was good, because it's pretty dark and I always put the same amount of coconut milk in it.  Dark = get revved up!  Good thing, because I needed the boost in energy and creativity to make (and then eat) this…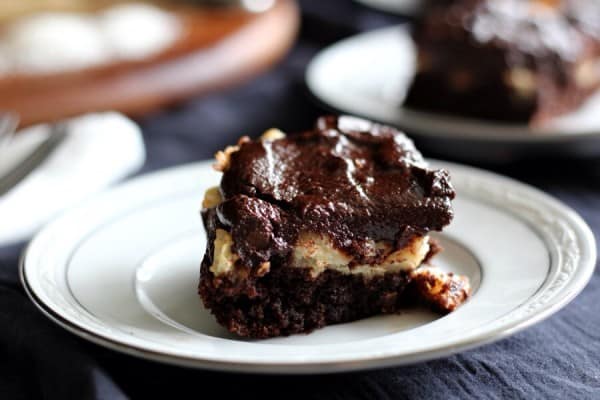 Yum.  It's a Chocolate Coconut Macaroon Cake and the recipe will be up Friday.  I took pictures and then ate 1 or 2ish pieces (who's counting?) around 12pm.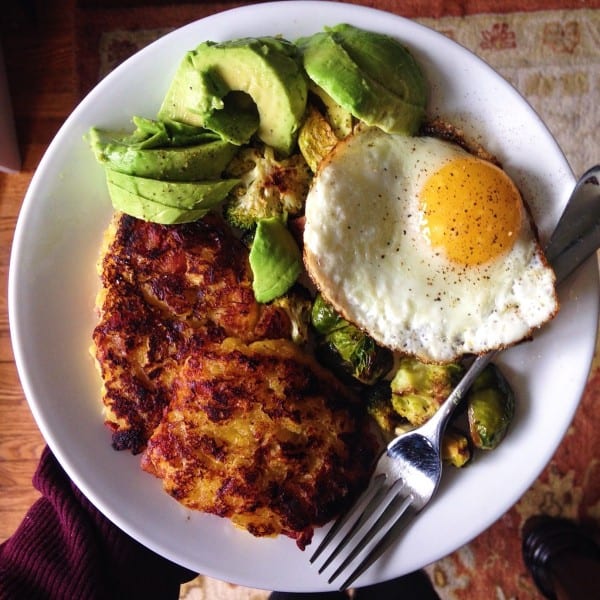 I can't let chocolate be my lunch though, I just can't!  I started craving something savory about 2 hours later, so this was my late lunch/snack that also double as a first run through for another new recipe – bacon plantain patties!  I pretty much nailed it the first time – can't really go wrong with these ingredients in my opinion.
So this meal was two patties, half an avocado, leftover roasted veggies, and an egg.  I could eat this again right now, and I just might.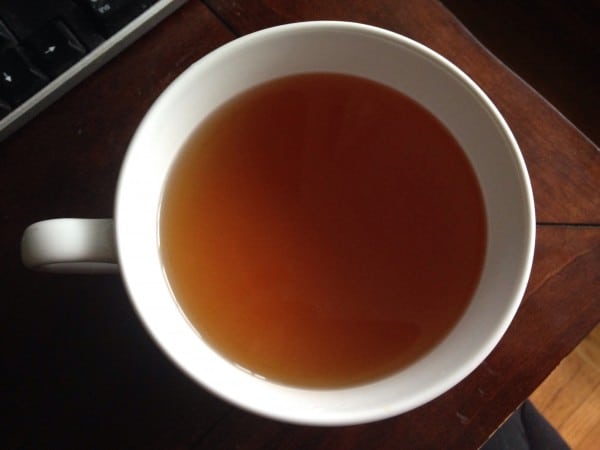 Sadly I was in kombucha limbo on this day, done with one batch and waiting for another.  So, I had actual hot tea instead – yum!  The weather wasn't cold by any means, but it was rainy, and hot tea just feels so right on rainy days, doesn't it?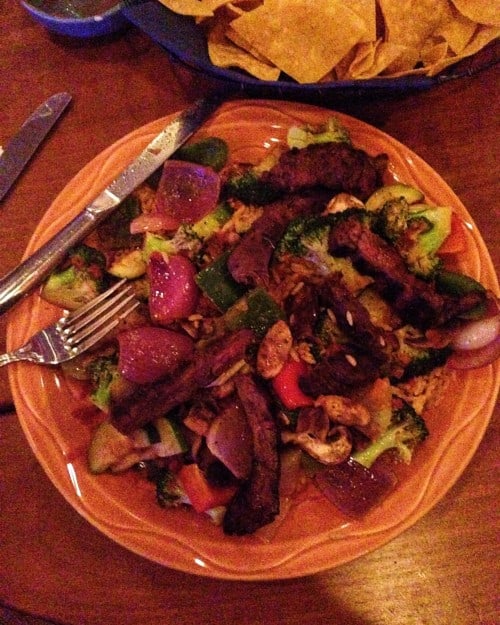 We had big "family date night" plans to go out to a local Mexican restaurant – and after cooking pretty much all day the break felt like heaven!  My food wasn't anything incredible – rice, veggies, and steak (huge plate, I think I was almost halfway done when I took the picture!) – but it's so rare to get a complete cooking break that it was beyond worth it.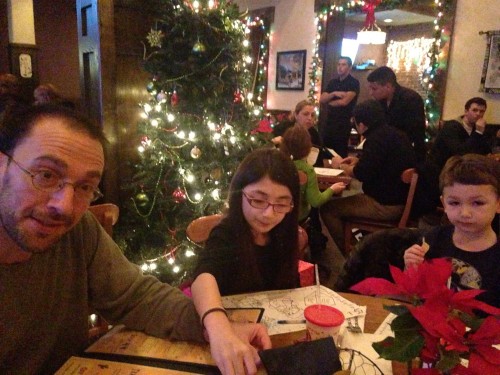 Does it get better?  Happy kids eating tortilla chips…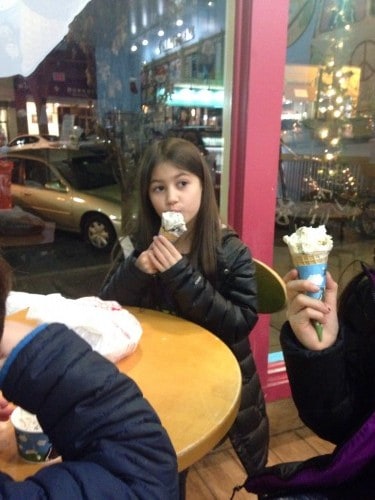 …And then happy kids eating ice cream.  We stopped at Ben and Jerry's which was right across the street from the restaurant.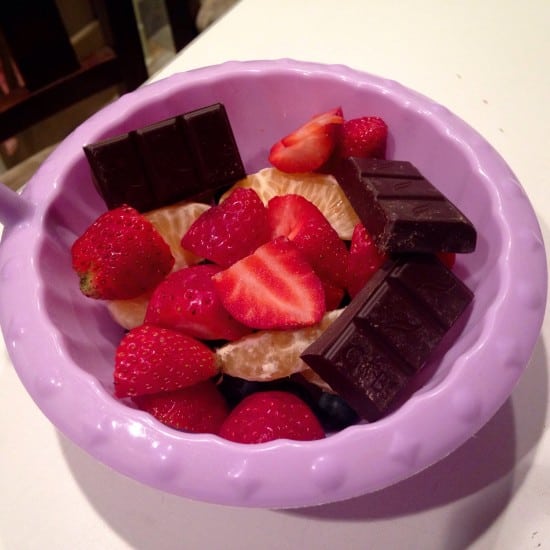 No ice cream for me, but I did still have my fruit/chocolate bowl as usual after the kids were asleep.  Not dropping this routine anytime soon 🙂
As of Wednesday (today!) I'll be away for a mini New Year's vacation with friends, but stay tuned for regular posts Thursday and Friday.  (I put my daughter Diana to work for tomorrow's guest post, and she had a few surprising pieces of advice for everyone.)
And don't forget the Chocolate Macaroon Cake will be up Friday – we need one more sinfully addicting dessert to ring in the New Year, in my opinion!
How many days per week do you cook dinner?  For me it's 6.  That sounds like a day too many!
If you have kids, how often do you all go out as a family?  I'd like to do it more, but can't justify the $$ and crap food they wind up eating!