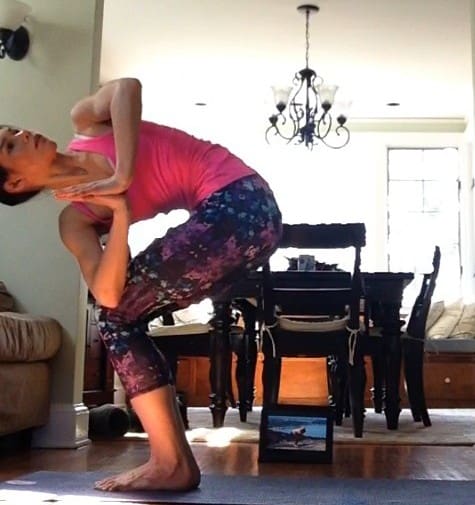 Could I be any less excited for the 10k I'm running today?!  No, and it's because of the darned snow that's falling, and falling, and sticking outside my window right now as I'm writing this on Friday afternoon.  The idea of shoveling the driveway to drive into the city, park (it's challenging), stand in the cold and then run a 10k just sounds terrible to me right now.
I think the only thing that's keeping me committed is the fact that it's the only race I'm signed up for right now until November!  So, I suppose, I will just shut up and do it.  Or, there still is a chance I'll get really lazy and skip it, depending on how the weather's looking in the morning and my degree of stubbornness.   We have a full, busy weekend planned, just another reason I'm not all that excited about the race.  I know I'll feel better after it's done, just have to keep reminding myself how that whole psychological phenomenon works!
So, this week.  My runs were pretty relaxing and the temperatures ranging from 25-35 in the morning felt good.  It's still pretty tough to get out of bed early since it's so dark, and after this long winter I don't think I've ever looked forward to spring more!
I've been continuing yoga at my usual time of around 11am, and I took advice regarding the yoga selfies and did a couple of short videos while practicing and took the photos from there.  No pressure selfies, much much better 🙂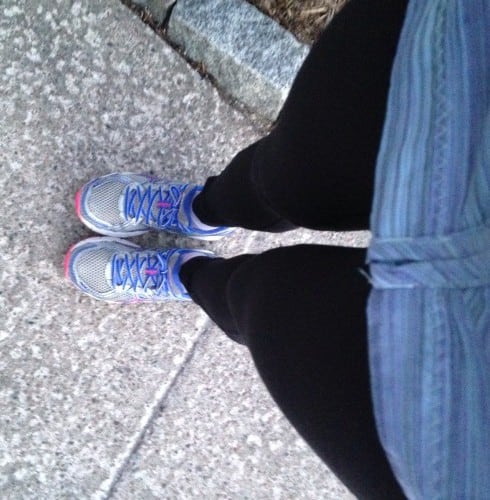 Monday – 6 miles easy in the early morning. Later, 45 minutes Vinyasa Class with Lesley Fightmaster.  I would describe this class as intermediate and it was a great mix of strength and flexibility, with splits included as well.  I can't get down into splits but I love practicing!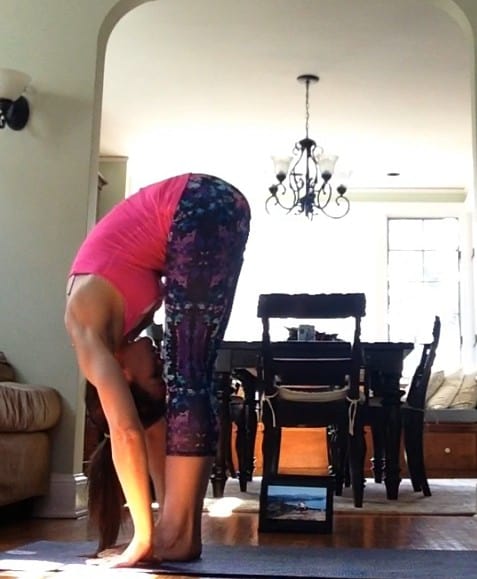 Tuesday – 5 miles easy in the early morning.  Later, Power and Precision with Fiji McAlpine.  This is that hour-long advanced class that I definitely haven't mastered, but is fun to try once every two weeks or so.  I definitely see my progress every time I try this one, which is pretty cool.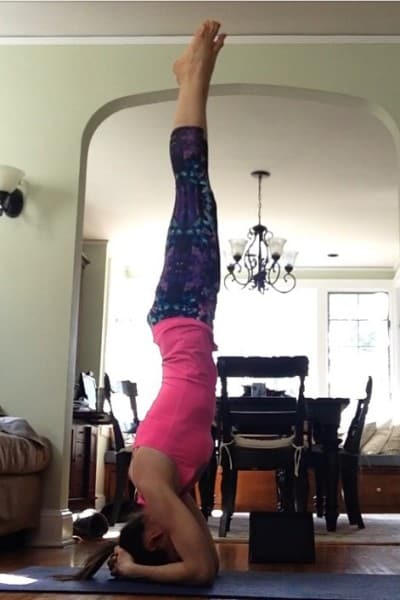 Wednesday – No running, early morning yoga.  I did the Ashtanga Half Primary Series on Do Yoga With Me, which I found to be really similar to the beginner class I did last week, except faster paced and with less instruction.  I can see myself slowly moving into Ashtanga about once per week now, but I can't see myself doing it every day.  It's amazing how much more flexible I feel by the end of the practice, though.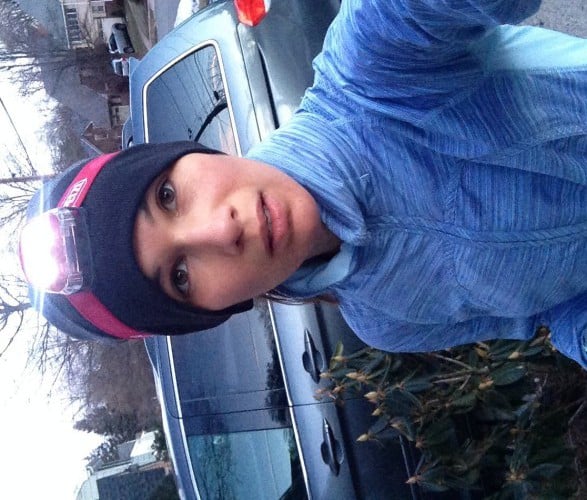 Thursday – 6 miles easy in the early morning.  Later on, Rise and Shine with Fiji McAlpine, a 35 minute intermediate power vinyasa class that squeezes it all into 35 minutes.  I like this for when I can't or don't want to put much time into yoga for the day.
Friday – 5 miles easy in the early morning.  Later, it was Connections to Core, which I was not really up for so I'm not sure exactly why I did it.   It's a pretty advanced class with a big core focus, and I didn't have 100% to give to it, which was fine.  A great class if you want a powerful flow!
Saturday – Oh yeah, I'm signed up for a 10k.  So I guess that will mean 6.2 miles, on a hilly course (just read about that, probably should've checked!) at whatever my maximum effort will be at that time.  As you can see I didn't exactly prepare my body for this one, so anything goes!  No yoga since I'll be off to my parents' house right after the race.  Think I should wear shorts, guys?  It might get up to 35.
Sunday – Plans with my long run partner, although there is no way in heck I'll be running more than 8 miles, assuming I do the 10k.  Can't pass up a running date though, they are too fun!  Planning for 20-30 minutes of gentle yoga as well afterwards.
Hopefully I'll be back with a 10k race recap Monday!  I'll be back regardless Monday, race recap, weekend recap or both.  A lot is supposed to happen between now and Sunday night, one step at a time, all good things!
Have a great weekend everyone, whatever your plans may be!
How were your workouts/runs this week?  
Did you get snow?