It's Friday at 5:30 pm (dinner's in the oven) and I'm still not fully committed to doing a long run this weekend.  I have 10 miles planned with my friend for Saturday at 6:30am and it's supposed to be COLD, but our best option for the next several days.  If the windchill is above zero I think it'll be fine, but I'm really just getting sick of looking at the weather and seeing nothing but single digits and snow days.  I know it's not original, but it's a huge issue for winter running that somehow seems WORSE this year.  Maybe because I'm not feeling motivated to begin with, I'm just not embracing the cold.
I drove to the gym this morning to run on a treadmill because the wind chill was -10.  I probably should have skipped running altogether today, because, the back of my left knee is feeling a bit strained since running on the treadmill.  It wasn't the treadmill itself, but the fact that I decided to do a "workout" (not much of one, but still) and apparently a 7:30 pace is a bit much even for a mile for me.  My left leg is definitely averse to speed workouts as it has told me this a few times.
The treadmill is just so boring though, and, somehow, maybe because of the boring factor, and easy pace can feel tougher than a fast one.  Am I crazy or does anyone else experience that bizarre treadmill phenomenon?
I'm not really concerned by the tweak, because I'm taking off Sunday and could be easily persuaded to skip Monday too since that's also looking like a treadmill day with minus-whatever morning temps.  But that could also be a "famous last words" thing because I've been known to blow off tweaks before and then regret it.  I'll wear my knee brace, that would at least be a step in the right direction.
I would tell you to stop me, but, by the time you read this, I will be gone.  As in out running in single digit weather like a moron.  My running partner has a hip thing going on so maybe we will talk sense into one another!
Here's a rundown of the week!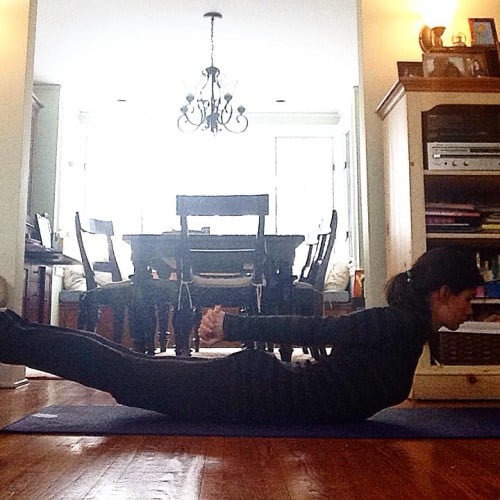 Monday – Run – None, snow/ice day.  Yoga – Attempted to get a long online class (75 mins) in in the early morning but made it about an hour in before being interrupted.  I did wind up finishing it but was distracted.  Love this teacher!  Had to modify a few of the advanced poses but it wasn't a problem.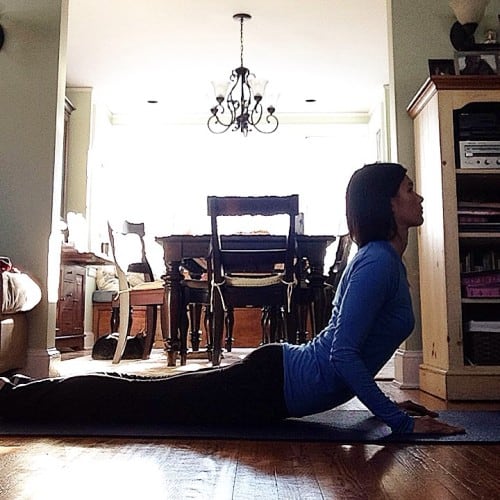 Tuesday – Run- 6 mile, hilly route.  Yoga –  Power Yoga For Shoulder Stability.  I've been working on my forearm balance, which is certainly not there yet but this video is great for building strength and easing into it.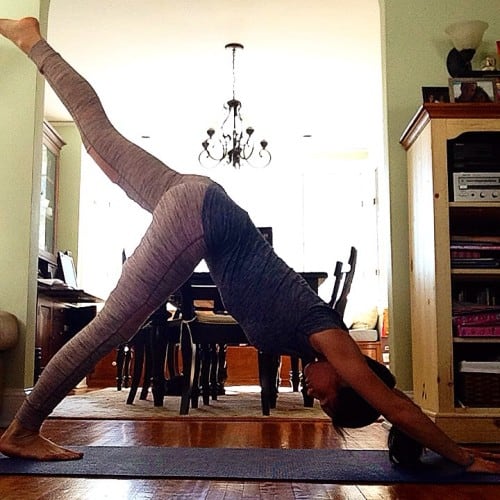 Wednesday – Run – 6 miles easy pace.  Yoga –  45 minutes online class – unique teaching style, wasn't sure I was into it and not sure if I'll do it again, but it worked.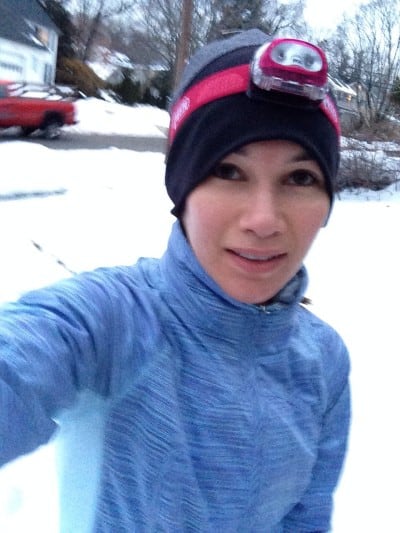 Thursday – Run – 5 miles easy pace.  Yoga – 30 minute beginner/intermediate vinyasa class.  I love his teaching style and the shorter length was needed after a few days of longer practice.  A more advanced version of his class is here.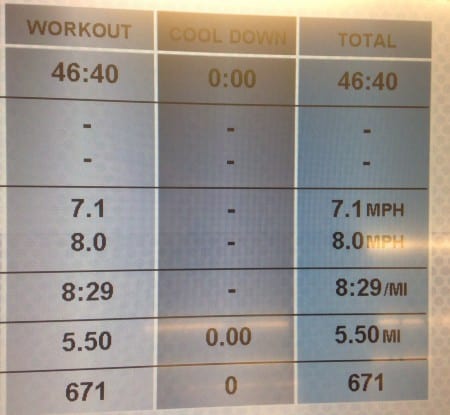 Friday – Run – 5.5 mile treadmill workout – 1 mile warmup @ 6.5 mph, 1 mile @ 7.5 mph, 1 mile 7 mph, 1 mile 8 mph, 1 mile 7 mph, .5 mile 6.5 mph.  Yoga – 35 minute power vinyasa online class.
Saturday – Run – planning for 8-10 miles.  Yoga – very gentle yoga stretches.
Sunday – No running, 45-60 minutes yoga.
In other life news, I have another sick child on my hands.  Diana (my oldest) had ear pain and nausea that started earlier today and sure enough, ear infection.   It's never fun taking a nauseous child to the doctor though (especially with the other 2 kids) Without going into detail, I'll tell you I dodged a very bad car situation by about 19 seconds.  The sound of my voice, screaming, "get out! of the car!" is the last thing I remember.  She did, we lived, but let's just not talk about it. Just another reason I'm feeling weary about 10 freezing miles tomorrow morning!
The weekend will only get better, I'm sure of that!
Happy Valentines Day everyone! 
How were your runs/workouts this week?  Which was your best one?