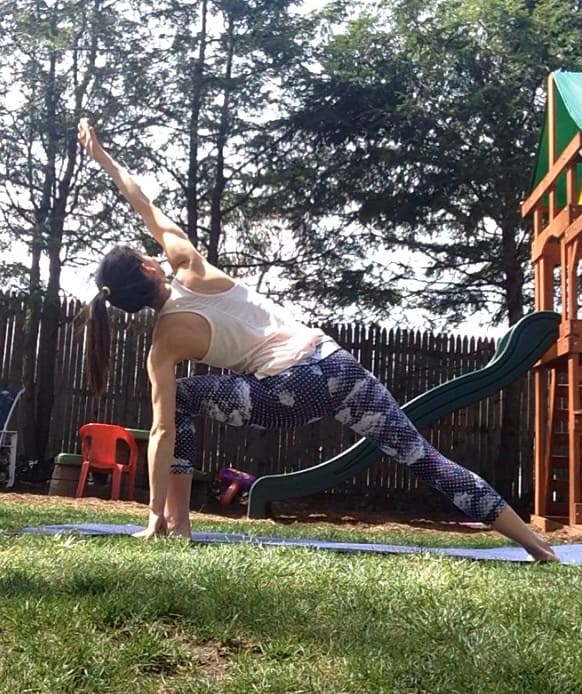 We are definitely right in the midst of outdoor-running-romance-season where I am.  There are maybe two weeks in the fall and two in the spring when I don't complain at all about the weather and hallelujah we are in that right now!  It's even light in the morning when I run – ooh baby do you know what that's worth?  Ooh heaven is a place on earth!  They say in heaven, good running weather comes first, right? (That's Belinda Carlisle and yes you totally need to click on that and rock out with me 😉
Now is the time that I look back on the winter and wonder how the hell I got through it running 5 days per week mainly outdoors.  It's because I really am a crazy person.  Seriously, I have to be and so are you if you did the same! Who does that kind of nonsense?  That must be why I'm suddenly seeing at least 5 runners out every morning now. I'll just pretend I'm "new" too 🙂
The week had a slow start after my wild Saturday night and no sleep.  I felt like I was coming down with something but it never quite surfaced and I felt better as the week went along.  The only thing that was affected was my tempo run, which I wound up putting off until Thursday, but at least got it done finally.   Here are the details of what went down.
Monday – 6 miles easy pace with hills in the early morning.  Later I did this 30 minute Vinyasa Flow from Fightmaster Yoga.  It was very straightforward and beginner/intermediate.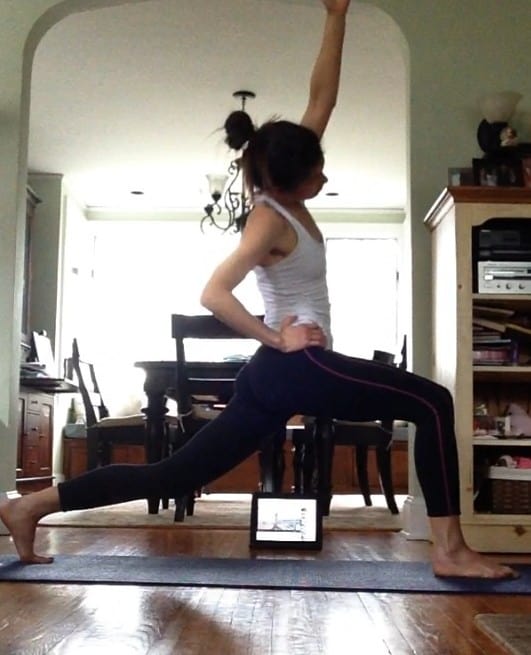 Tuesday – 5 miles easy pace in the early morning.  At 11:30am I did Yoga Side Stretch Core Flow with Tim Senesi.  It's another 30 minute class and includes quick but effective/intense core strengthening.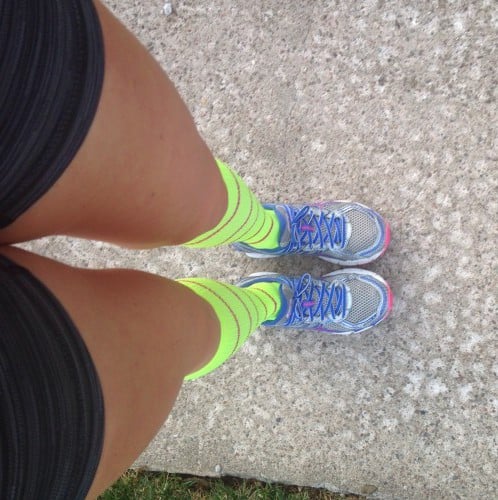 Wednesday – I considered doing a tempo run but really wasn't feeling it.  Instead I ran 6 miles at an easy pace.  I don't know what my "easy pace" is right now but I'm thinking it's somewhere right around 9 min average.
Later I did Yoga Workout With Arm Balances with Lesley Fightmaster.  This was an intermediate/advanced 40 minute flow and it was a fun challenge for me, especially since it was my first time doing a full practice outside!  It was a bit windy but overall I really enjoyed being outdoors and I'm going to take every good-weather chance I get for yoga.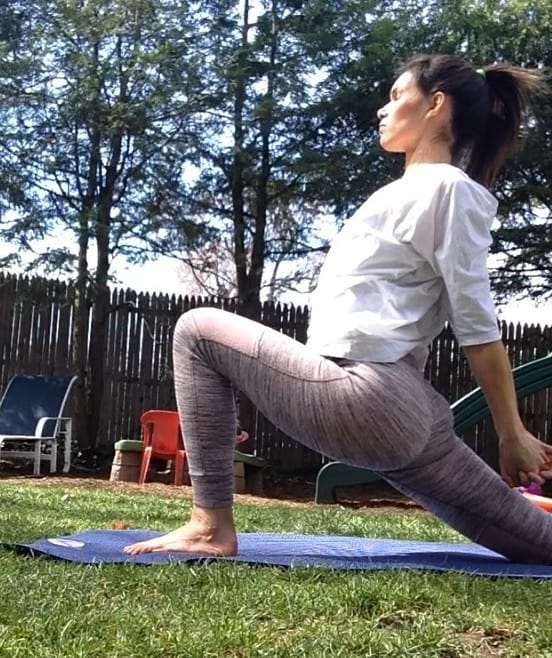 Thursday – I was feeling better and completely rested so I finally got my head into a tempo run.  I did 6 miles total with 5 at 7:40ish pace.  Definitely felt challenging but manageable.  I'm really not used to pushing my pace though and wonder what to expect for my Mother's Day 10k!   Since I haven't raced a 10k since last June, I think I'll be ready to just give it whatever's there.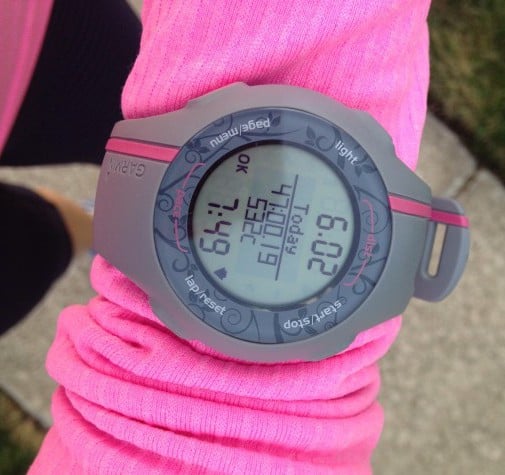 Later I went outside for yoga again, this time I did Yoga Flow to Grasshopper with Lesley Fightmaster.  I sure as heck did not get into Grasshopper, but, at least I know what it is now!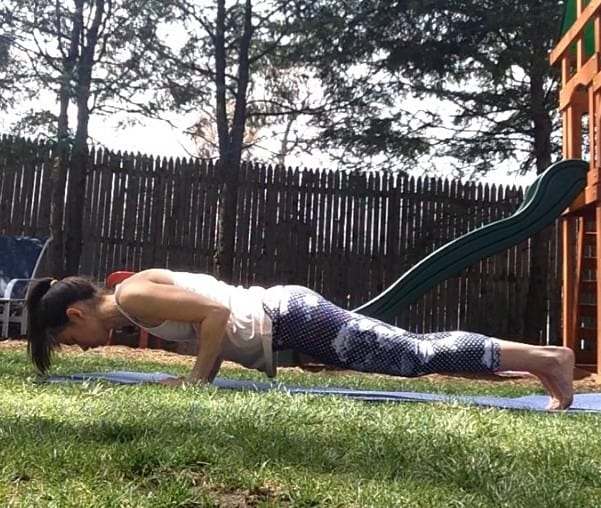 Friday – No running so did yoga in the early morning.  I actually wake up earlier when I'm doing yoga in the morning than for running, since I hope to get through most of it before my kids wake up!  I did Strong and Smart Flow with Tim Senesi.  The title says it all in my opinion.  As in all of his videos there is a ton of alignment instruction, not too many vinyasas (although more in this one than others) and it's slow paced and strong (aka lots of shaky leg points for me.) Because of the slow pace and detailed instruction I would say this could be for all levels.
Saturday – 10 miles on the agenda!  I've noticed that I tend to do back to back "long" yoga/long run days and this seems to work really well for me at this point.  I find that it's my upper body and core that tend to work harder on a long yoga day while I get deeper stretching in my legs, this seems to leave me going into my Saturday runs feeling fresh.   After my run I'll do gentle stretching but no big yoga plans.
Sunday – Planning for a 4 mile easy/recovery run (aka super easy) and probably 30 or so minutes of gentle yoga.
Do you have good running weather right now where you are?
What was your best workout this week?
Do you put off harder workouts if you're not feeling into it?