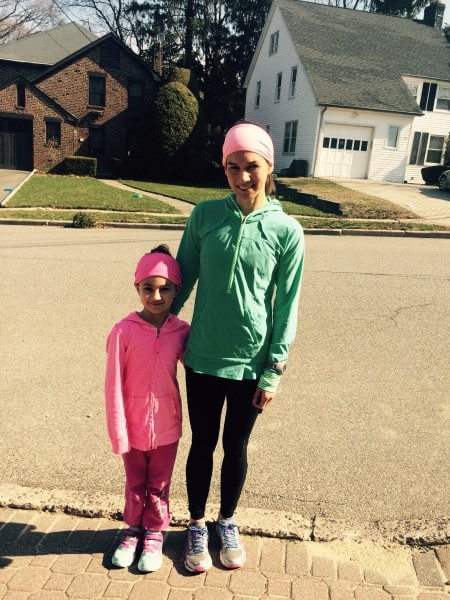 Just a quick recap today of my runs/yoga practice this week.  Forgive my lack of humor, after being home with my kids all week I'm sadly lacking in the fun department.
Actually forgive me again for blaming my kids.  I'm really just cranky because I'm going to a wedding tonight and apparently have forgotten how to just be normal and get dressed up without freaking out.  That's the downside of the sweatpants and ponytail life – I'm a deer in headlights when faced with some fancy sort of outing like a wedding!
When the thought of shaving my legs and wearing open-toe shoes becomes overwhelming, is it time to evaluate things?  How about the fact that I didn't even try on the dress I had in mind until yesterday, only to find that a certain lower part of my anatomy had grown enough in the past year to make the dress unwearable.
I'm not complaining about the growth, just my idiotic lack of preparedness and subsequent mini freakout before I realized I had another acceptable dress to wear.  One that will require 5 inch heels (my only black heels, it's been a while) but since I'll have Adam there to literally support me, I think I'll manage.
End of my wedding rant.   I'll be back to recap my night out with hopefully at least one photo on Monday.  Now onto the workouts!
Starting with last Sunday because, why not.
Sunday – 6 miles with hills, later on I took Emily to run 1.5 miles (that's the "before" picture above!) She ran the whole time although she was overdressed (oops!) and so wasn't all that happy.  I'm not used to running in the sun 🙂  I also did 30 minutes of yoga.
Monday – Rest day from running, 1 hour Ashtanga Yoga intro.  As you'll see I've been seriously loving Lesley Fightmaster again this week!
Tuesday – I knew I wanted this to be a tempo run but I couldn't get my pace down to where it was last week.  I felt good about the run though and the effort from last week was there.  I wound up with about 6 out of 7 total miles at about 7:45 pace with one warmup mile.
Later on I did Abs and Arm balances for some core and strength work along with my stretching.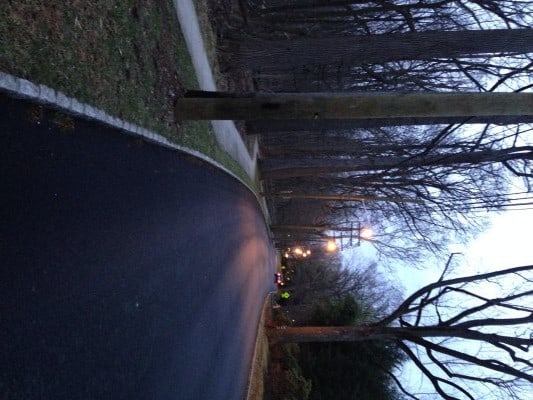 Wednesday – 6-6.5 miles easy pace.  I changed my route and don't know how far I went but I'm guessing it was 6.3ish 🙂
Later in the morning (I was freezing, hence the hoodie) I did 45 minutes of yoga.
Thursday – 7 miles, first two big uphill.   Later in the morning I did 30 minutes of yoga for flexibility with splits and backbends.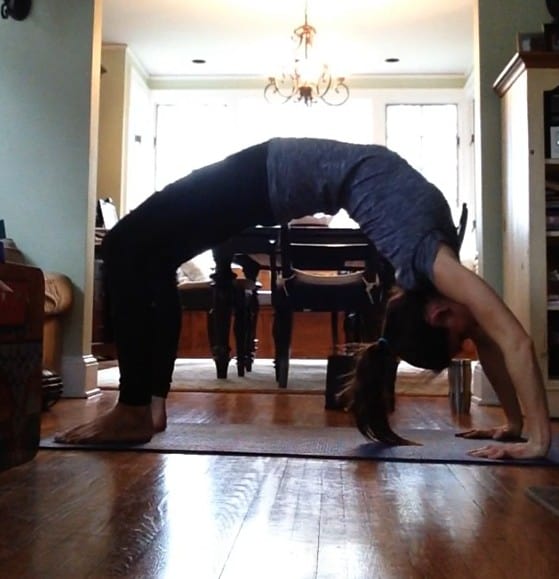 Friday – I started out on my 5 mile route but turned around a little bit short, since I just wasn't feeling the energy and hadn't slept well at all.  I probably ran about 4.5.  When I got home I did 30 minutes of an intermediate vinyasa flow.
Saturday – Since we have the wedding tonight I'm definitely getting my longer run in this morning.  I'm planning on 10 miles, easy pace followed by stretching.
Sunday – Complete rest day, I'm guessing I'll be exhausted 🙂
How were your runs/workouts this week?  Any races coming up?
Fun weekend plans? 
Is anyone as dumb as I am when it comes to dressing up to go out?