Holy sluggish long run.  That's how I started off my weekend bright (actually dark) and early on Saturday morning. After getting a text from my friend that her son had the dreaded stomach bug and she wouldn't make it, I was pulling for motivation to do the 12 miles planned.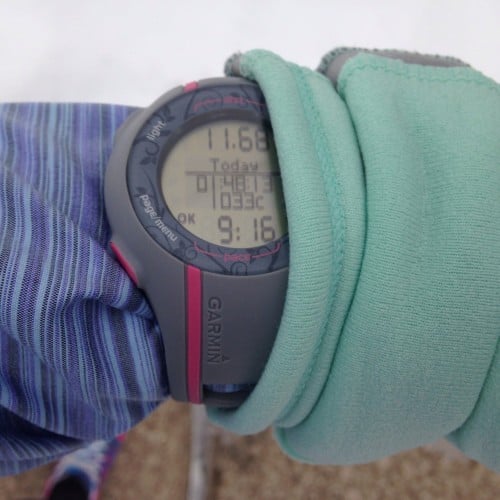 The reason it came up short, was that I needed to be back by 7:45 so Adam could leave for an 8am appointment.  Somewhere before my turn around point I realized that there was no way I was picking the pace up enough to complete all 12, and as it was I was 5 minutes late.  With how little I ran this past week I was just happy to have done over 10 miles. It's amazing how quickly expectations can start dropping once running fitness slides.  I am not a natural runner (I do believe there are some people who are) and I lose fitness quickly when mileage and pace dips.  I'm okay with where I am now, but, honestly I'm nervous to lose any more fitness since I do plan to complete the races I have lined up.  I did wind up doing a 5 mile recovery run Sunday morning, since I couldn't resist the 30 degrees, plus Monday looks like a mess with snow and ice.  The 5 miles felt great, as pretty much all recovery runs feel since I TRULY don't put any pressure on it.  I do like to talk about pressure-free runs, but, pressure is relative, and the truth is that there are few runs where I'm not judging myself.  Make that few moments in life. Going along with this theme –  something I've been thinking about this past week – I've decided to create a 3 part series covering running and anxiety which I'll post on the next 3 Tuesdays, beginning tomorrow. Between my own history and feedback I've received from readers, it seems like anxiety is something many of us runners deal with, and running itself seems to play an interesting and varying role all around. Part I will address how running seems to help manage anxiety, Part II will discuss how running can exacerbate and create more anxiety, and Part III will both ask and try to answer the question of how we can maintain a healthier relationship with our anxious tendencies and with running.   I'll be getting into my own experiences with the idea that they aren't unique.  If blogging has taught me one thing, it's that many of us have a lot more in common that I ever imagined! But before I dive into the heavy stuff tomorrow, here are some lighter points from the weekend.  My parents came over to hang out with all of us and also babysit while we went out for a date night to once again do some birthday celebrating.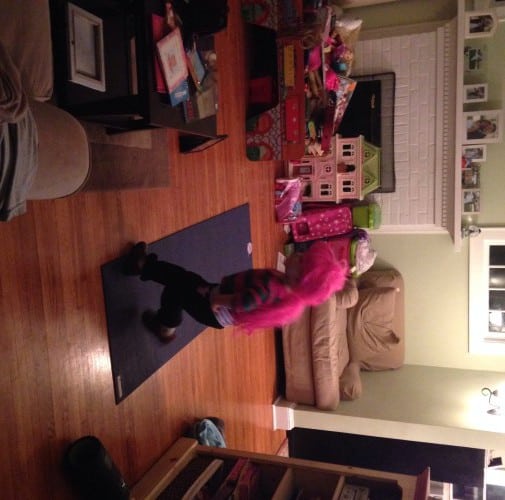 This picture totally doesn't capture what was going on here, but it was my son dressed up in "girl clothes", in a pink wig (as you can see) performing an interpretive dance to what was most likely Shake it Off.   He was begging Adam and I to leave already so he could rock out without any inhibitions.  Grandma and grandpa are way cooler than mom and dad apparently!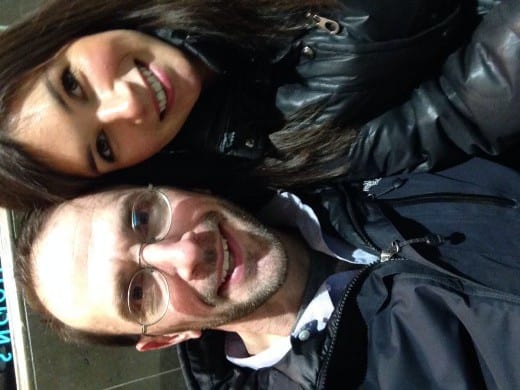 I think every date night requires a couples selfie, don't you?  Otherwise you'll forget it happened immediately, possibly even the next day.  Even before the days of my blog I always made sure to take some sort of picture to document a date night.  It really helps 3 months later when you start wondering "when was the last time we went out?  What did we do?  Where did we go?"  so I really recommend getting at least one picture.
But of course since I blog now I get a lot more than one usually.  I still feel like a total freak when I'm out and people see me taking pictures of my food, but, I'm slowly getting a little bit more used to that feeling.   The guac was 100% worth getting a picture of since it's one of the best I've had.  They ask you how spicy you want it and make it right in front of you – you have to love that!  Plus I ate corn.  When I eat corn and have a glass of wine you know that I really got down and had a wild night, relatively speaking.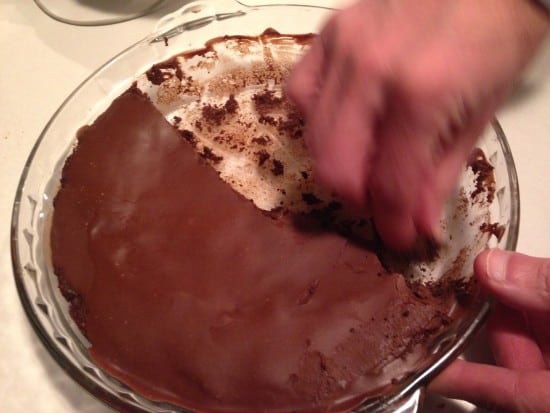 And every wild night ends with chocolate!  I did something good here.  The double chocolate cupcakes were Adam's birthday treat number 1, but we needed something else for the weekend celebration.  I went with a fusion of my Gooey Fudge Brownie Pie and the chocolate cupcakes by using the icing/ganache recipe to generously top the brownie pie, and then firmed it up in the fridge.  A huge hit, and definitely something to try if you're looking for a rich, grain free chocolate dessert! And now to tackle the rest of my Sunday – all good things ahead.  I'm linking up with Katie for MIMM today because I'm feeling like the cold gray days need an extra dose of marvelous in them.   Thanks for an awesome linkup Katie!
What was a highlight of your weekend? Any long runs? Date nights? Chocolate?