I'm happy to report that I did absolutely zero fitness activities after finishing the marathon last Monday!  So, instead of a workout recap, I'm linking up with Megan to show and tell you about all the other things instead in a week/weekend review.
Week & Weekend Review – Blog, Food, Kids, Weekend
Really, all I did to recover from this marathon was sit down a whole lot and eat tons of food.  In order for the food part to happen I had to do a decent amount of cooking, so that was basically all I got off my butt to do.  My quads were pretty sore but other than that, I didn't have to take any special measures to get myself back into normal working order.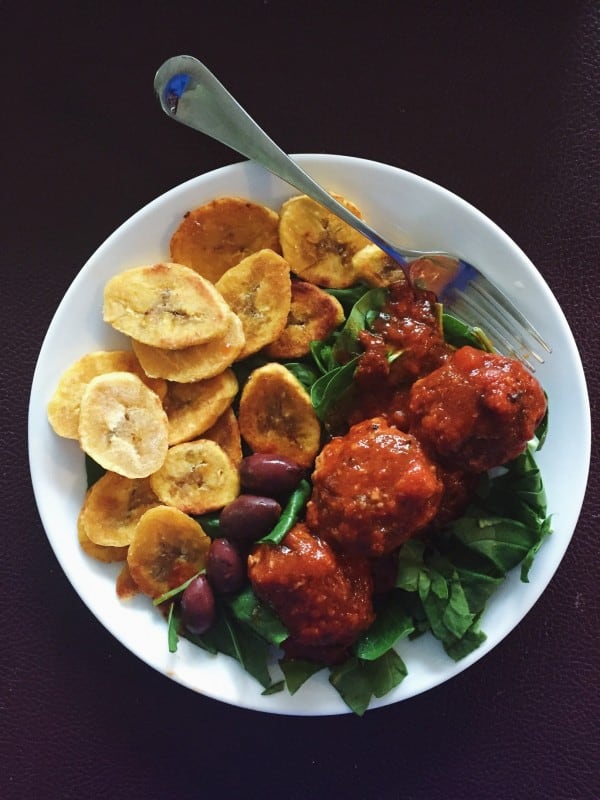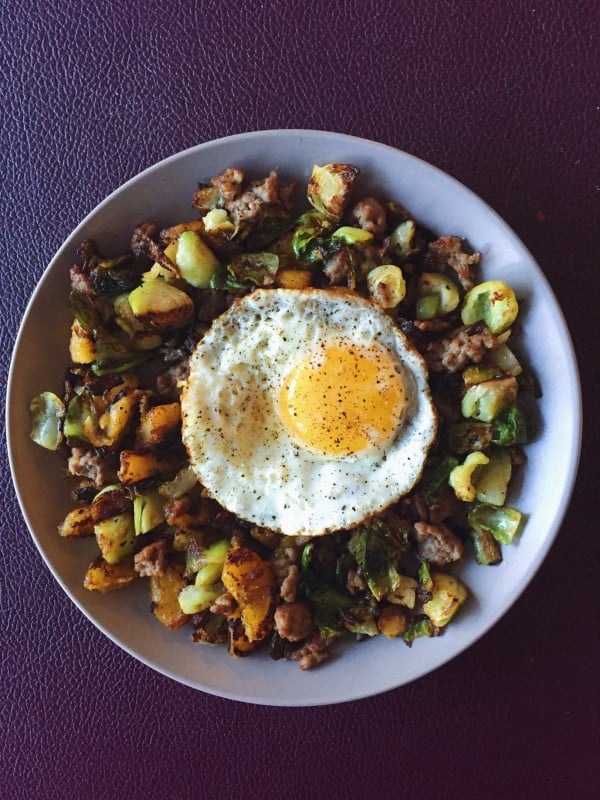 Most of my meals resembled the above two – lots of brussels sprouts, ground meat, other veggies, potatoes, plantains, eggs, butter, bacon fat, coconut oil.  The usual, except I was eating about one extra meal per day plus at least one treat, sometimes two.  I'm still waiting for my appetite to die down but it's clear my body does not yet trust that I'm not planning to get up one day and run another marathon.   Little does it know.  For now I'm enjoying all the food!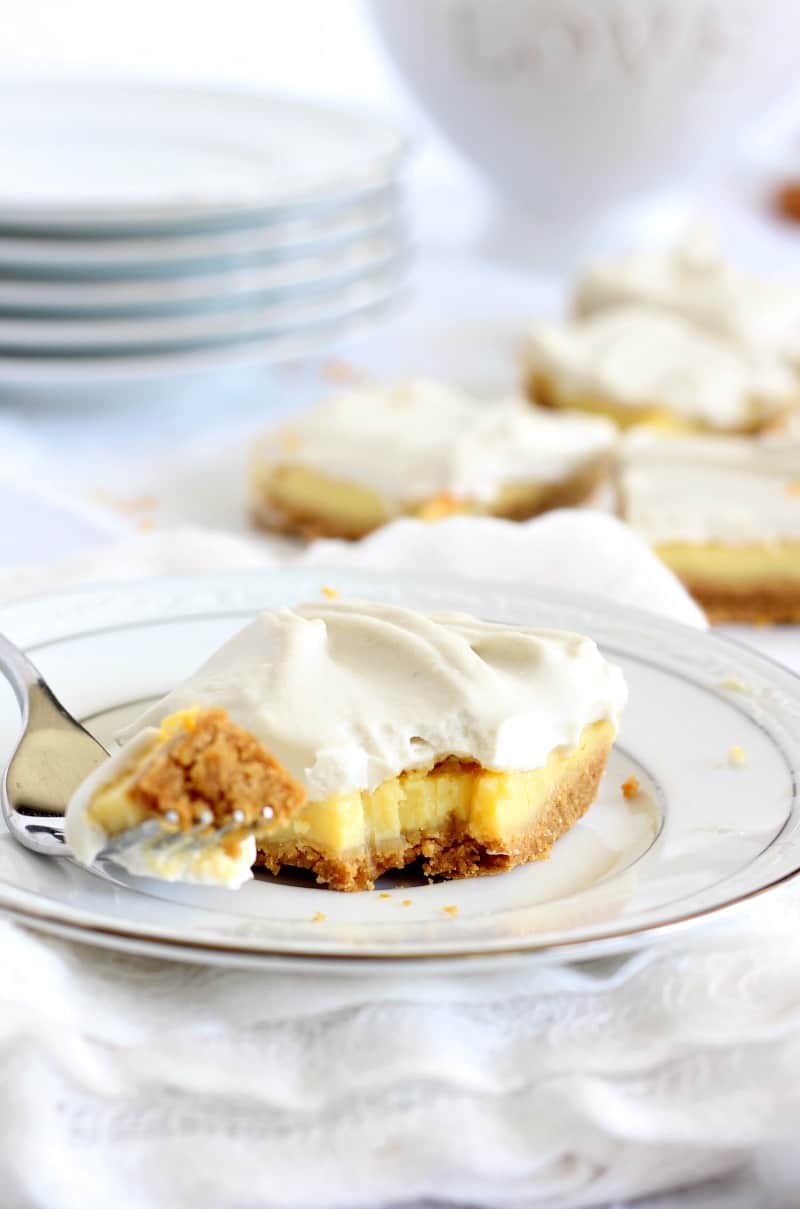 Even though I was spent most of my time on the couch, I didn't waste time otherwise and spent most of the weekdays either baking for the blog (above triple layer lemon cream bars were flipping amazing – coming soon!) or writing posts.
I published my full recap of the Boston Marathon on Thursday as well as what I ate the day of the race and morning after on Wednesday.  My savory Whole30 recipe on Tuesday for a spicy Breakfast Taco Salad is still on my mind, and my sweet treat Friday recipe for Caramel Chocolate Chip Blondies is still in my fridge!  Actually, it's the third batch of it, but still.  Told you I've been baking a bunch!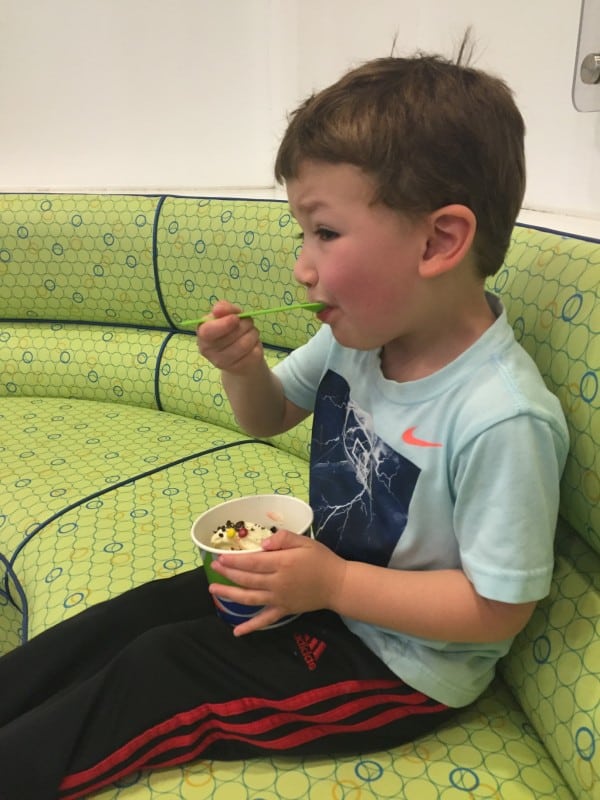 Fast forward to Friday when Drew had a half day from school and it was time to get ready for Passover.  I actually took him out to "lunch" which was actually frozen yogurt with candy toppings.  This was sort of his pre-reward for coming shopping with me for warm weather clothes for the kids and last minute Passover items from Whole Foods, including gluten free matzoh 🙂  He loved his fro-yo so much he made up a fro-yo song and dance to celebrate.
Friday afternoon I started cooking.  We didn't do anything Friday night but had plans to go to my parent's house on Saturday, so I didn't have to make much really or rush for that matter.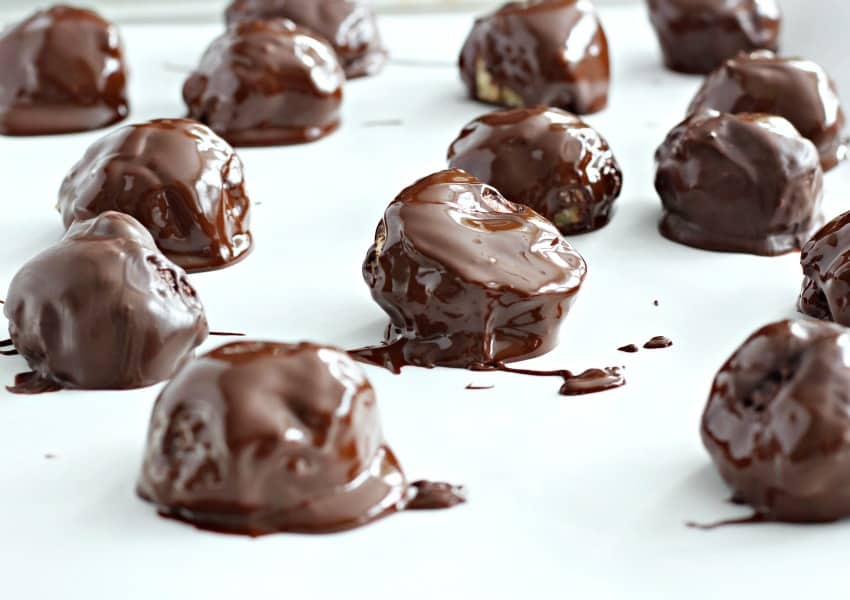 I wound up making my chocolate dipped coconut macaroons (of course!) plus a gluten free cinnamon raisin matzoh kugel (no picture) and a spin on my chocolate chip cookie cake which I'll be turning into a new recipe entirely, because I loved my new version so much.  If it weren't for leftover egg yolks it never would've happened, so thank you macaroons for using the whites only!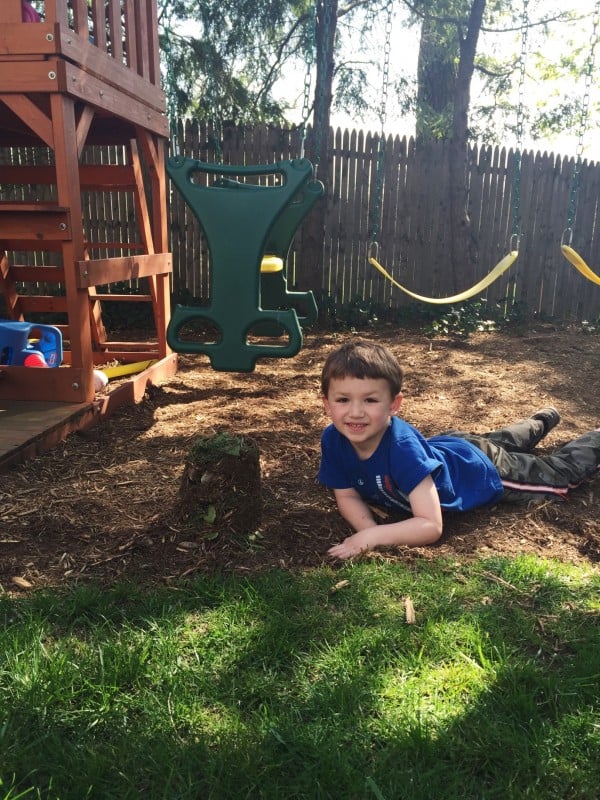 Luckily we had really nice weather for most of the week and the kids got to play outside for a good while. Drew was really proud of this dirt cake and wanted you all to see it.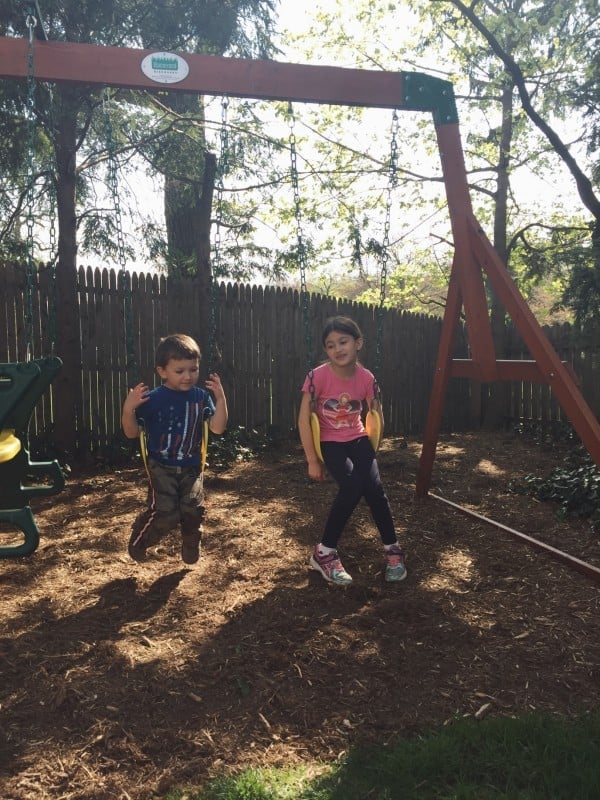 They look so cute and happy, yet 2 seconds later they were pushing each other off the swings and crying.  Kids are funny that way.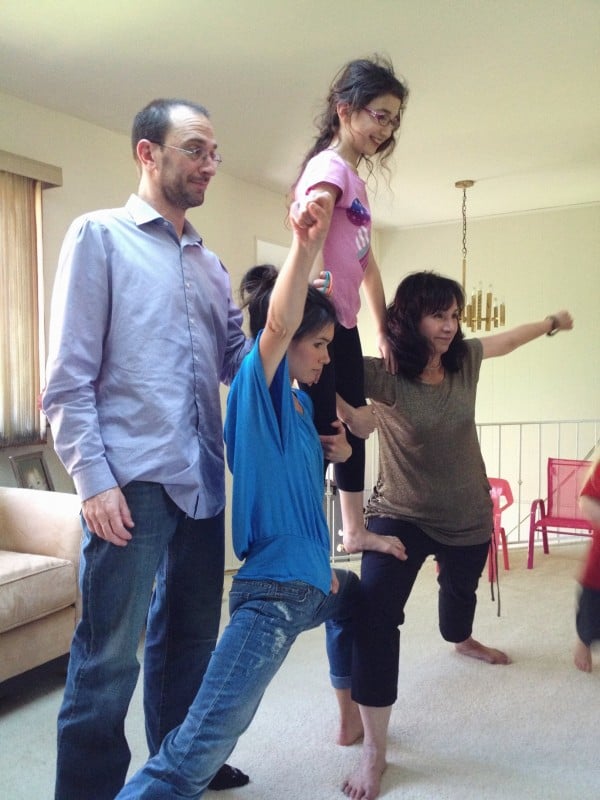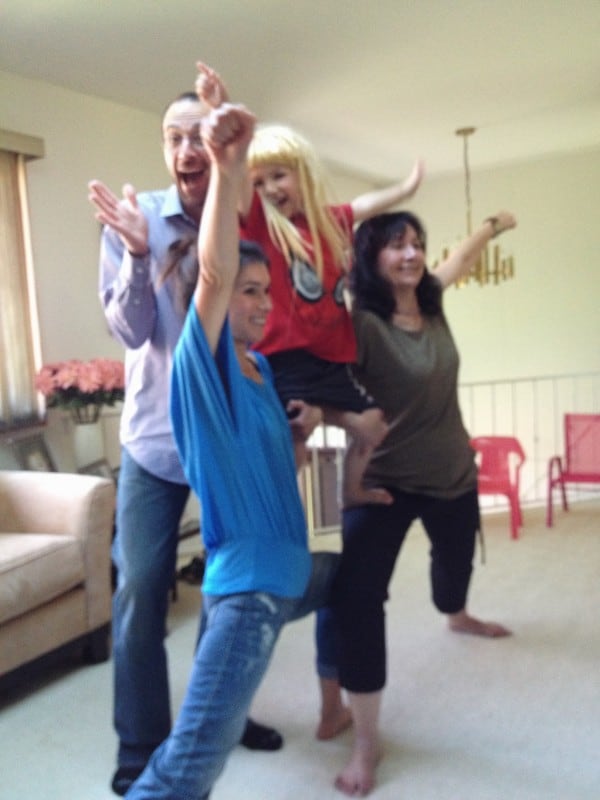 Have I mentioned that my mom and I were both cheerleaders?  This is a sample of how it goes when we hang together.  There's something about my parents' living room and backyard that make it impossible NOT to do gymnastics.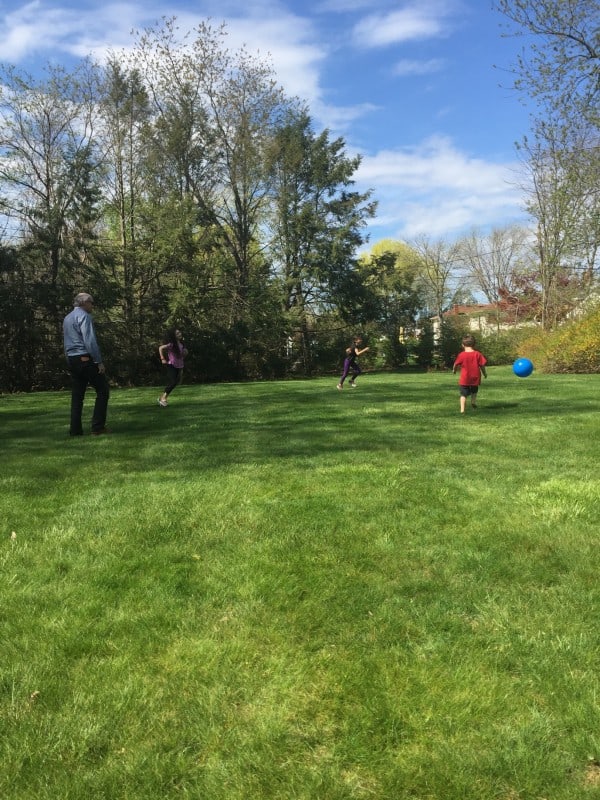 It's probably just the amount of space – my kids are used to much closer quarters at home.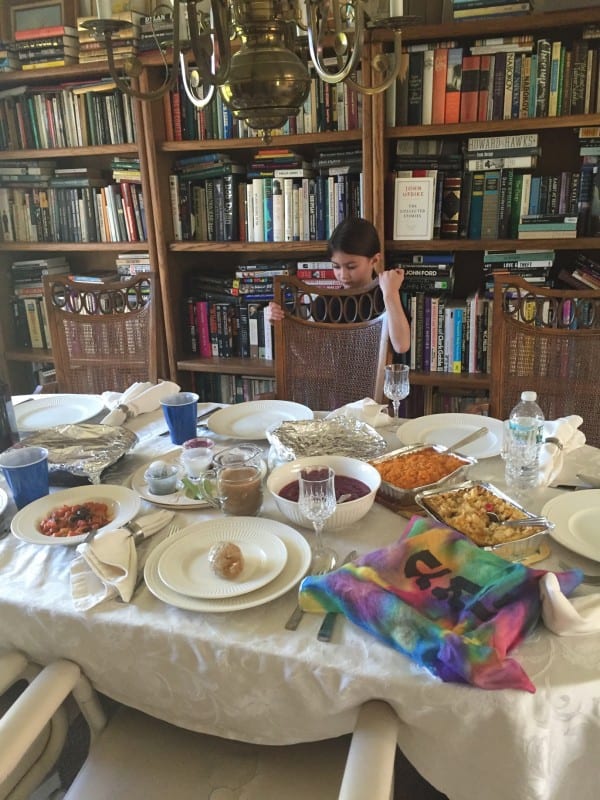 Emily made the Seder plate and set the whole table – she's really into that sort of thing.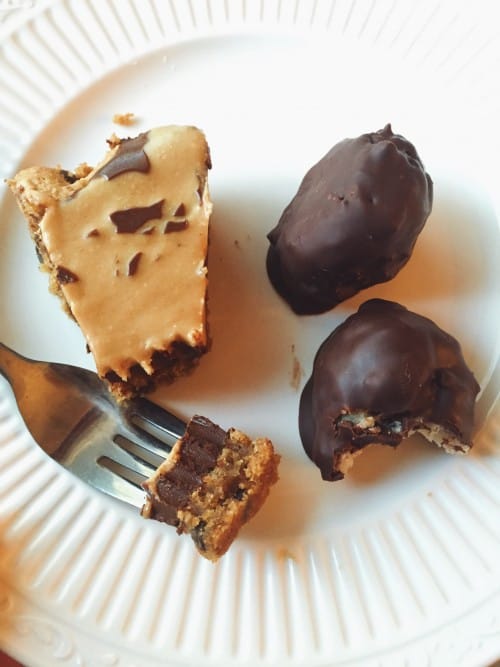 This cookie cake recipe will be made into cupcakes, I'm thinking.  It was SO good!
We got back on the late side Saturday night and Sunday was just about perfect with lots of downtime.   Something I'm trying to take advantage of since every single weekend in May will be jam packed with activities.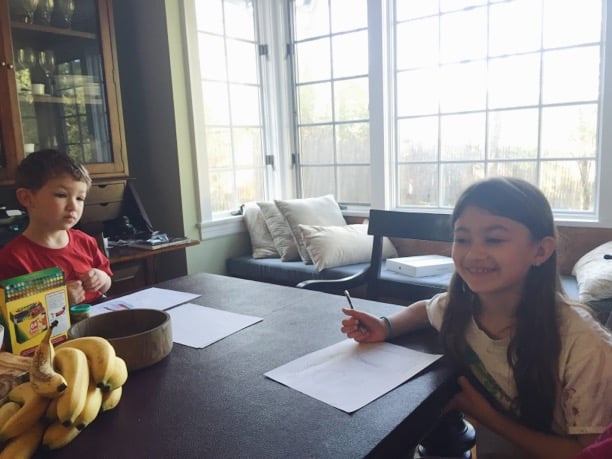 Emily and Drew were dreaming up ideas for a Youtube channel.  Emily wants hers to be all about baking and decorating desserts that are not Paleo or gluten free.  She was drawing sketches for cupcakes, cakes, ice cream, and cookies.  Drew was drawing a "cake that's a person" which will supposedly be made of nothing but fondant.   I'm just hoping he doesn't ask me to help him with it when he's off school this entire week!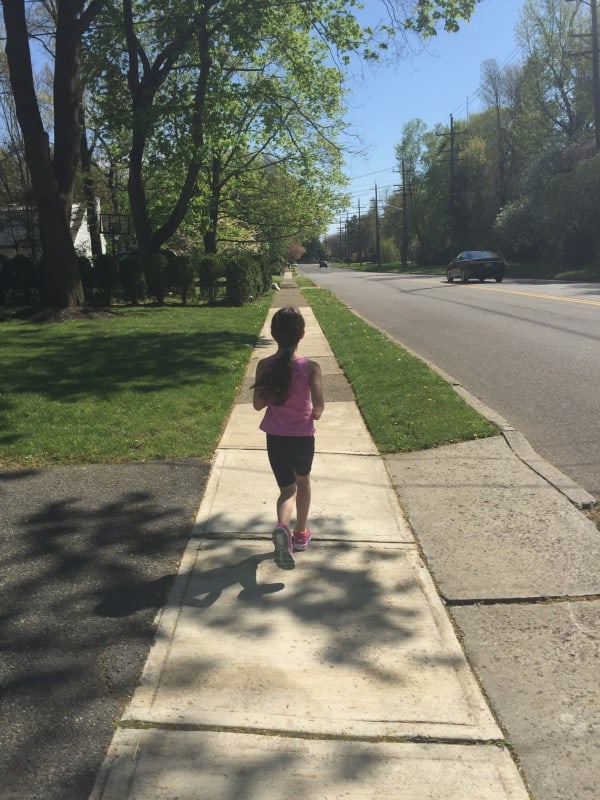 So I just realized I might have lied when I said I did zero fitness activities – I helped Emily train for the 5k we're signed up for on Mother's Day (we ran 2.5 miles) and I also ran a half mile with Drew because he begged me.  He didn't stop the whole time and wanted to go further.  He says next time we run we'll be doing 60 miles.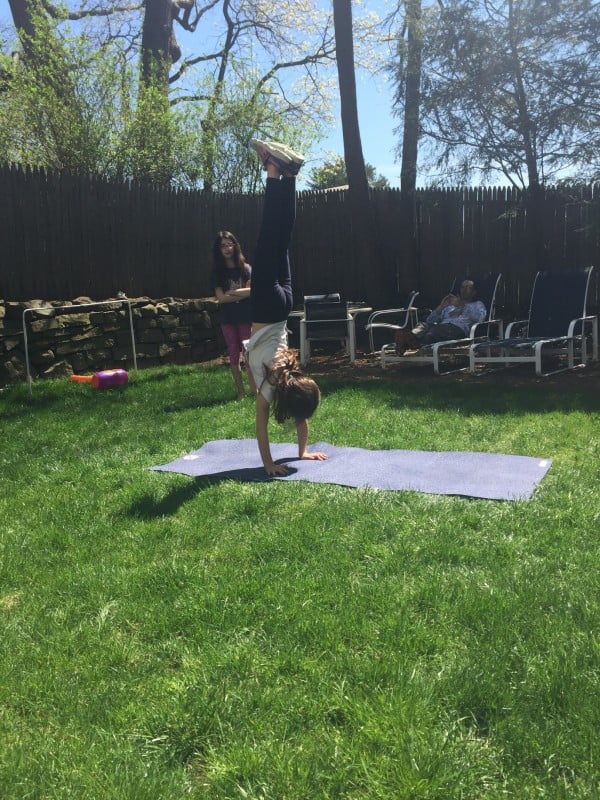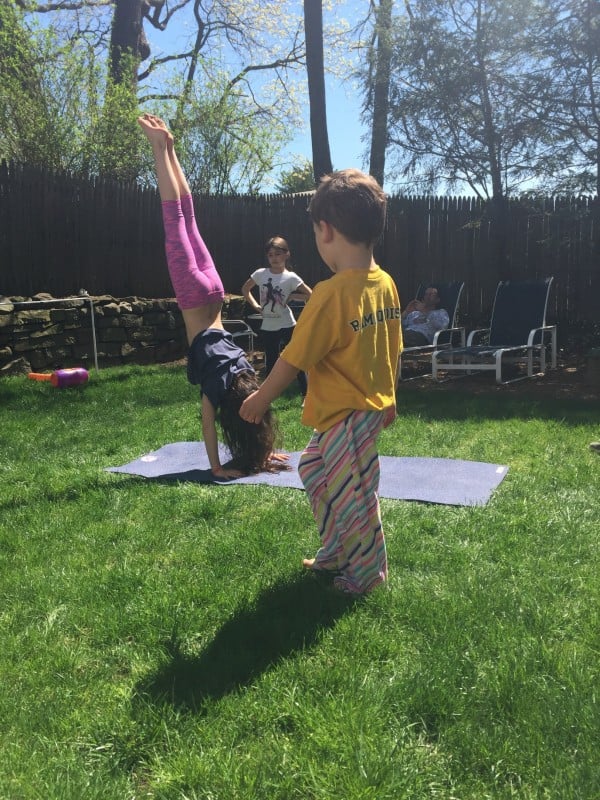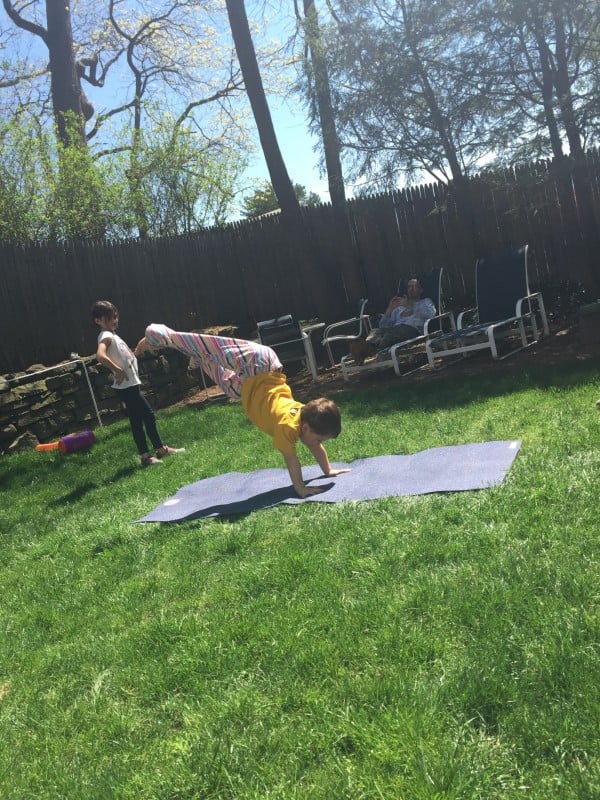 And finally, hand-standing in the backyard is the rule over here when we have nice weather!
What were your two best accomplishments of last week?
What did you do this weekend?