Monday – I'm so happy to see you!  Better week this time, okay?  Promise?
Typically today would be my training recap (last week was week 10 for Boston Marathon training), but, since the week took a turn for the craptastic and I didn't run much, I'm linking up for Week in Review to recap the whole thing instead.
Last week started out oh-so typical and I was not expecting anything out of "the norm" (aka usual craziness but manageable.)  I'm emphasizing that I wasn't expecting anything, because, frankly, I'm usually worrying and for whatever reason, I actually wasn't.
Maybe it was getting past the 20 mile run that had me in a good mood.  Either way, on Monday night things fell apart pretty quickly.
It started with Adam texting me from work that he was getting sick.  Another stomach bug?  Seriously?!!!!   If you followed the blog last week, you know what happened afterwards: Emily got it Tuesday, my blog went down with no answers, and then I got it early Wednesday morning.   This was no joke of a stomach bug and I didn't start feeling better until Friday.
But, onto happier times!  The week wasn't all bad (I'm trying to look at the positive.  Much easier to do once most of the bad stuff has been worked out.  For now.)
Somehow through all of this I actually ran more than 0 miles, so we'll start with my Boston training, then kid/life stuff, the blog, food, and the weekend.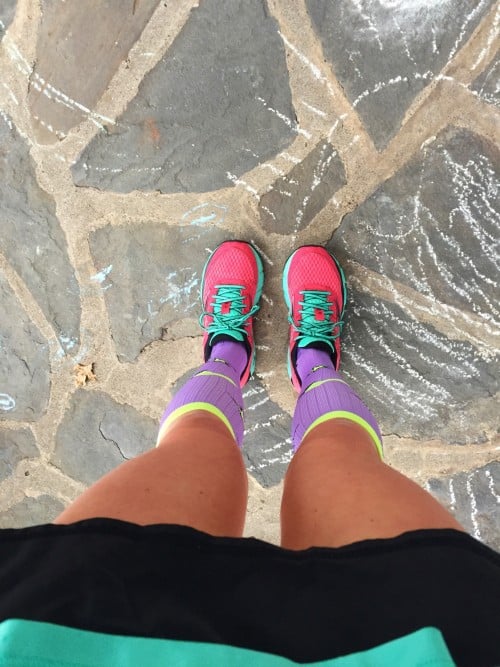 Boston Marathon Training Week 10
Am I still training for a marathon?  Since I had a planned rest day on Monday and got sick Wednesday, the only weekday I ran at all was Tuesday – and it was during that run that Emily's bug started.  Coming home from a nice easy 5 miler to a very sick child is a pretty terrible feeling!
I was really hoping to run Friday, but I still wasn't feeling right and figured I should rest, hydrate, and save my energy to do my planned long run Saturday of 13-14 miles.  This was a bit ambitious, and I wound up running 13 with a pace of 10 min/mile.  I can't say it felt great, but it also wasn't terrible.
Sunday was another rest day – needed after jumping back in with a 13 miler – and hopefully Monday will put me back on track for the last 2 weeks of training!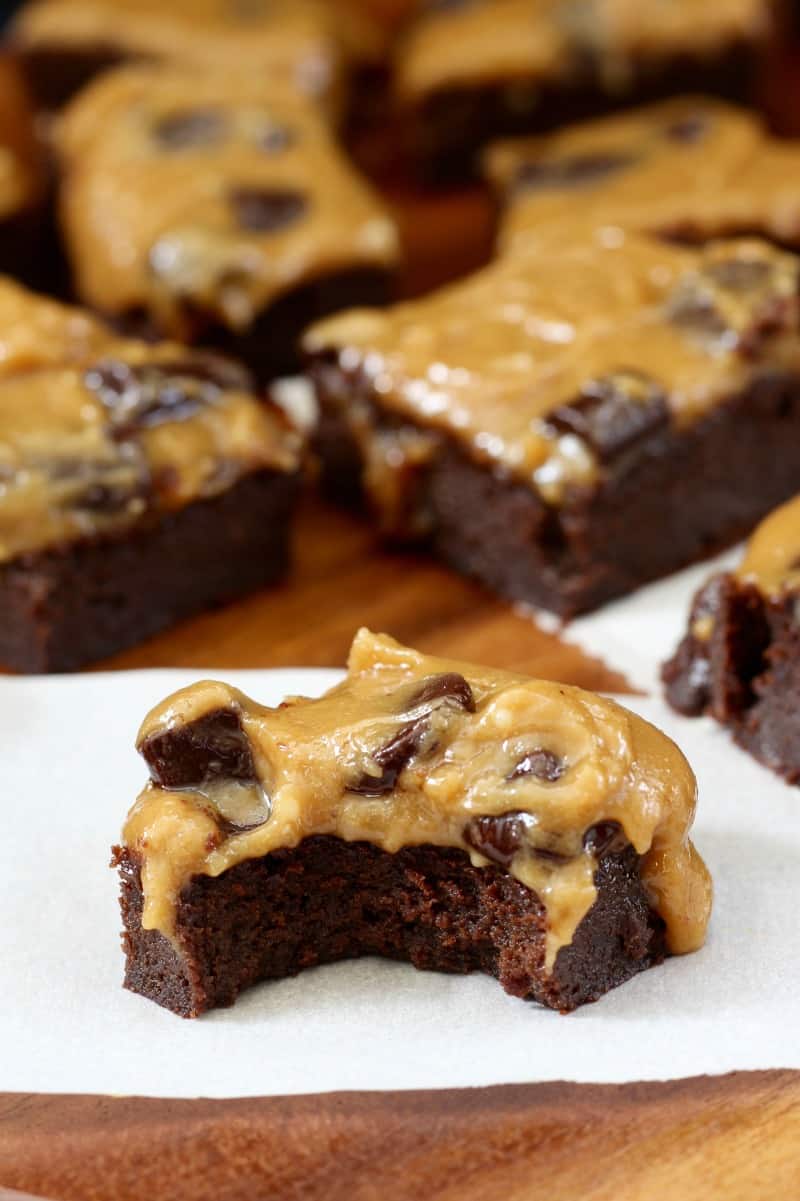 Blogging
Thing number 2 that made last week craptastic was my blog basically crashing on Tuesday and getting no answers from my hosting provider about what the problem was.  I wound up having to move fast on migrating hosting providers/servers after consulting with someone who confirmed what I was suspecting anyway after 3 problems in the same month.
Even through being sick and migrating, I still managed to publish 4 posts, 2 of them being recipes – Sweet Potato Bacon Kale Hash for One and Flourless Caramel Chocolate Chunk Frosted Fudge Brownies, shown above.   This week was the first in maybe a year that I only posted 4 times instead of 5!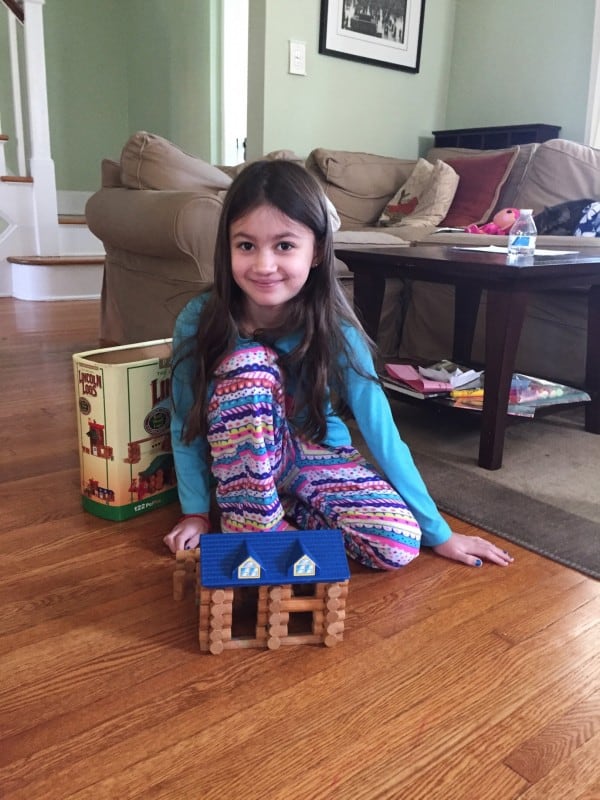 Life
It was rough this week, no question.  By Wednesday I was full on sick with one of the worst stomach bugs I've had in recent times (and I get a few, so that's saying something.) Of course being a mom of 3, life does not stop for sick days and I still went about things as normally as possible.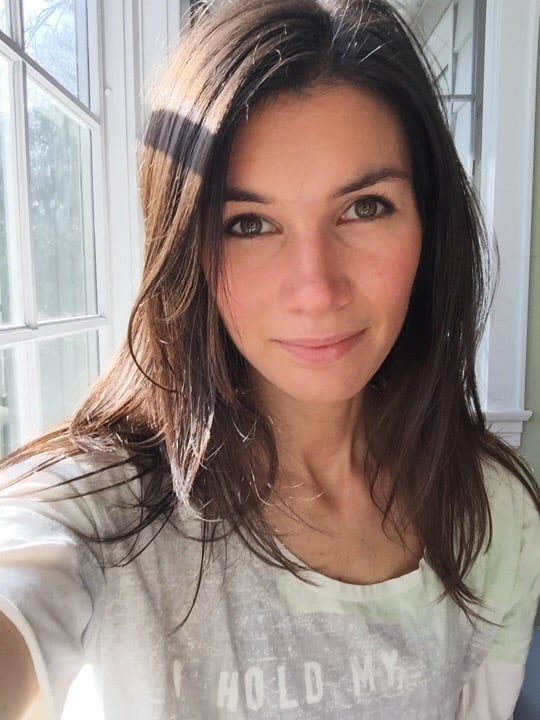 By Friday I was feeling about 75% better and took a selfie without getting nauseous.  By Saturday I was 90% better and I would say Sunday (as I'm writing this) I'm probably 98% better.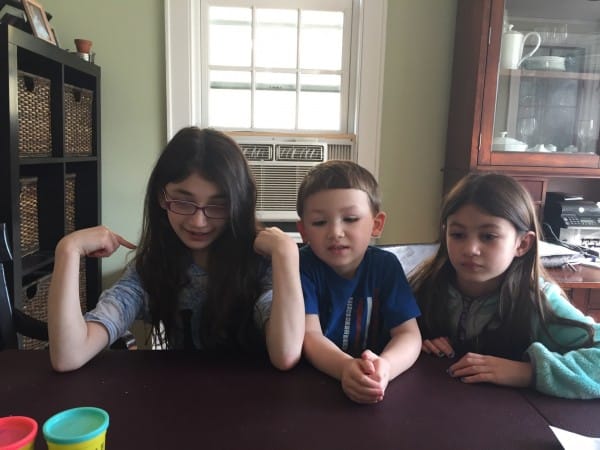 The kids made plenty of "youtube style" tutorial videos such as how to make a play doh pizza.  They also discovered Siri and she provided them with loads of entertainment for a couple of days.   They asked her everything from "will you go to a movie with me" (answer:  I have everything I need here on the cloud) to trying to get her to search for paleorunningmomma.com, which she did not understand.  Guess I'm not quite famous yet 😉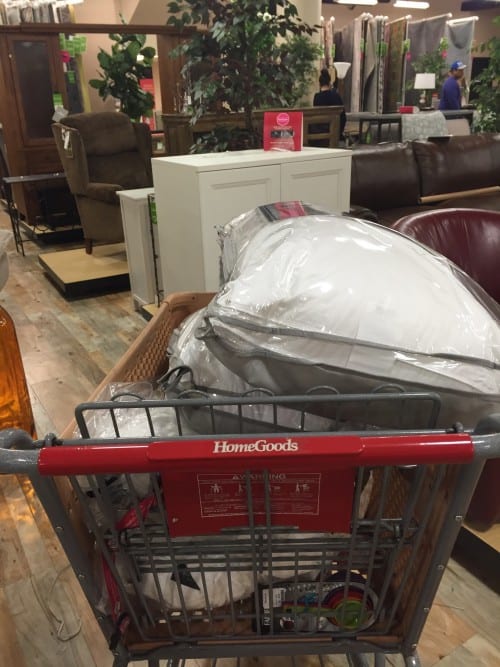 By Saturday I was ready to venture into the world and go to Home Goods, where I bought new pillows and a few other necessary items: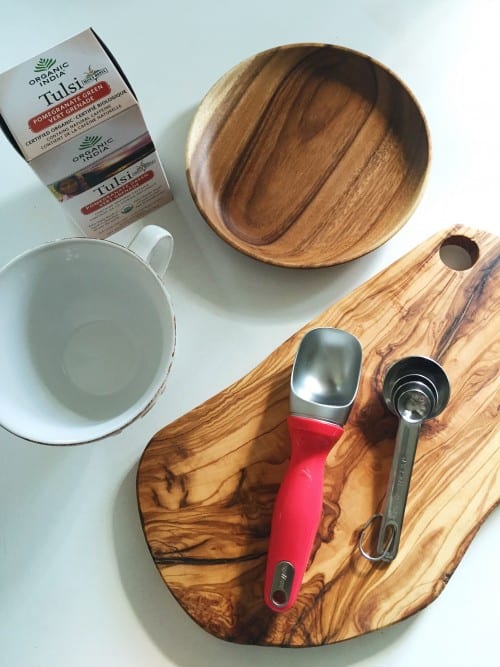 Emily picked out the ice cream scoop and Diana picked the cutting board.  I picked this: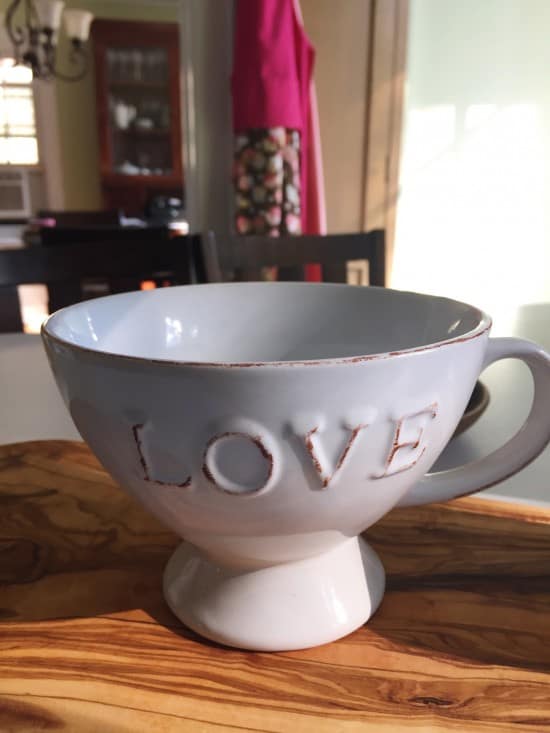 Cute, right?  Not sure what I will use it for, but for $3 I will figure something out.  Maybe a mug cake finally?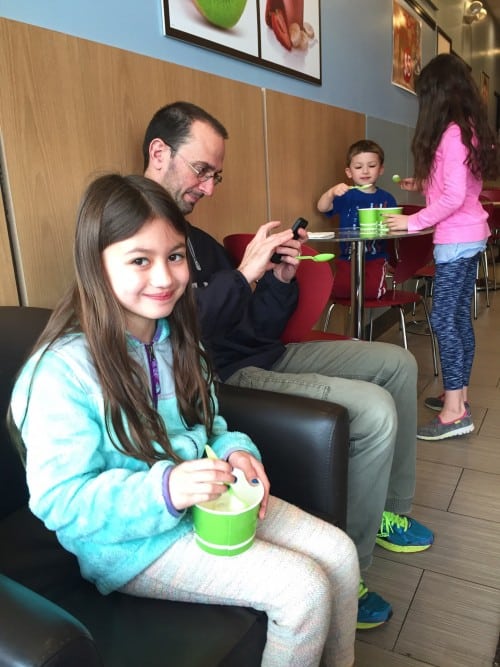 Since nowadays kids need to be rewarded for going anywhere with their parents, we followed up our shopping trip with a froyo stop.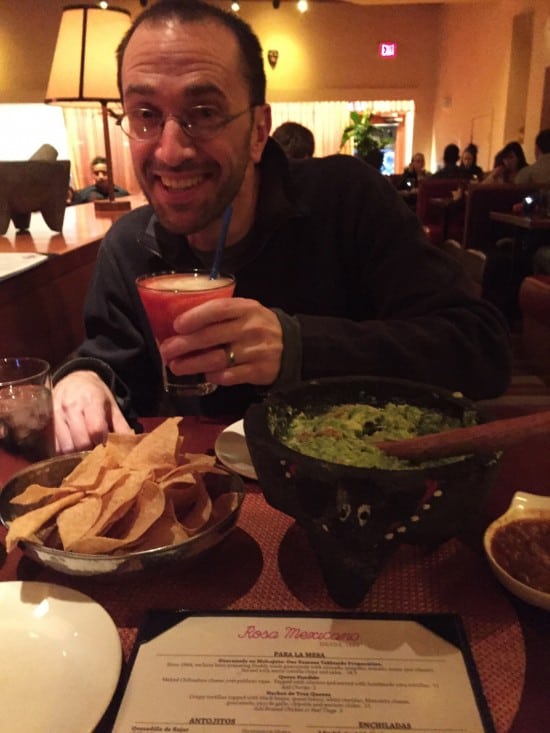 Adam and I actually went out to dinner Saturday night for Mexican!  Not that my stomach was exactly ready for Mexican food, but after the week I had I basically said f-it and just wanted to have a good time – and fresh guac made right in front of me (not in my own home) with wine and chips is a good time.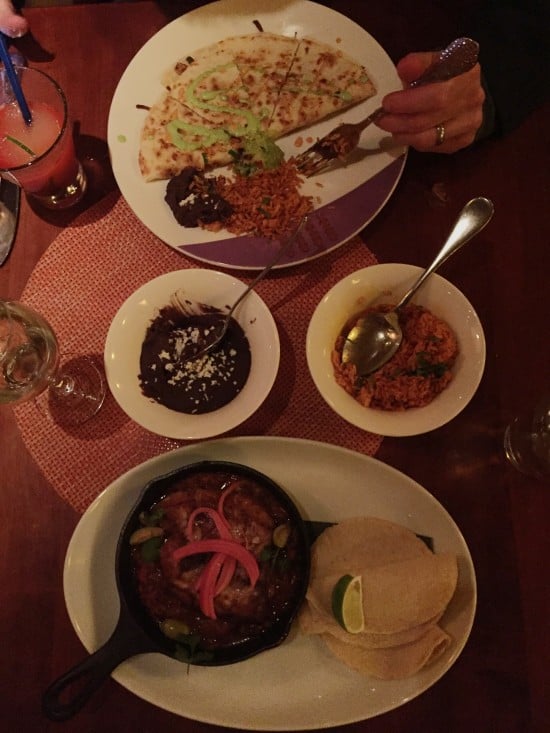 My dinner was pan roasted mahi mahi with tomatoes, peppers, and olives with corn tortillas.  It took all the self discipline I had not to clean out the cute little skillet and take it home in my purse.  Just kidding!  Not really.  I want that skillet!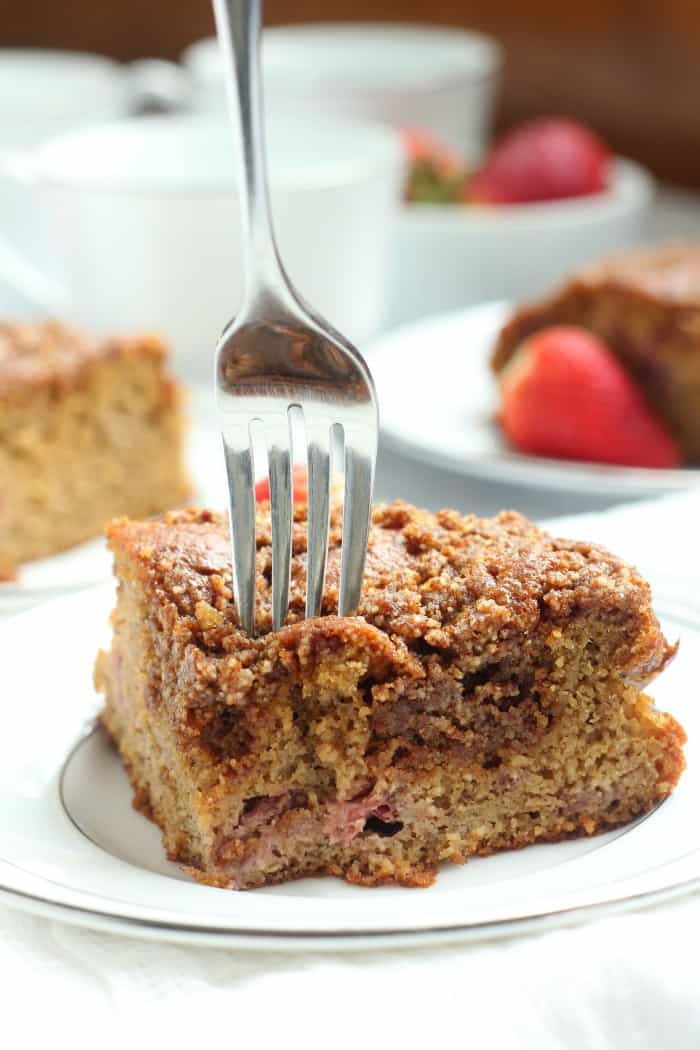 Other Food
After getting sick, it is really hard to start eating meat again, so aside from the fish I haven't really revisited it yet, but definitely will this week.
Many of my "meals" looked like this as I was starting to eat.  I'm kinda sick of plantains at this point.
On Friday, I had enough energy to start baking for the blog!  Plus, it felt "right" to eat muffins and baked goods rather than veggies, meat and "real meals."  I made chocolate chocolate chip banana muffins (photo below) and a strawberry banana coffee crumb cake (photo above.)  Both were winners!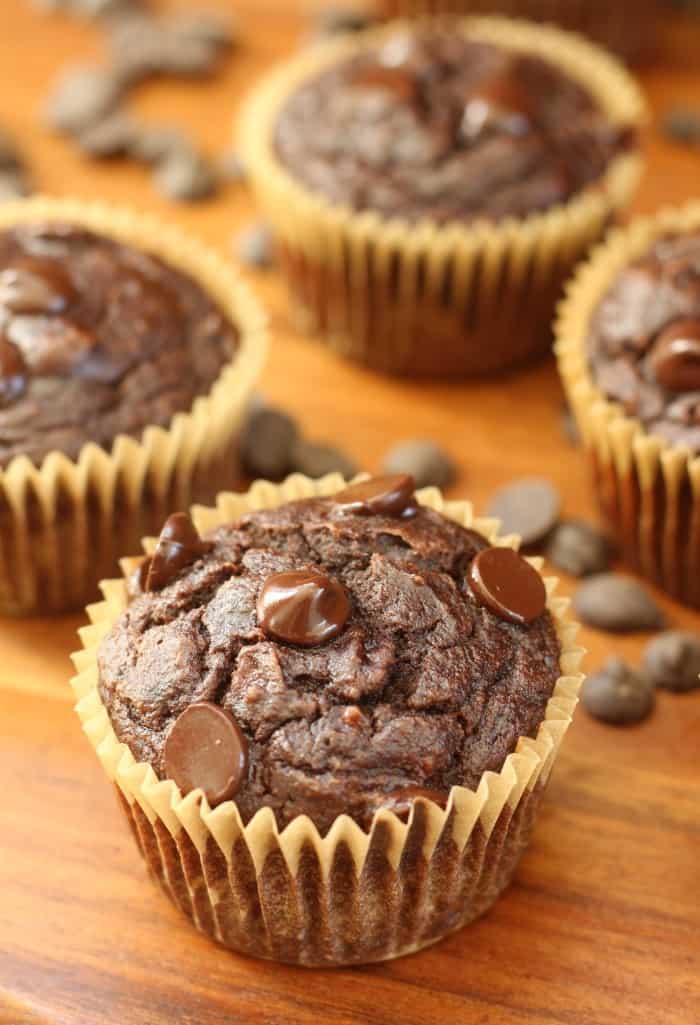 I'm a little hooked on baking with bananas right now, so there might be more to come.
Biggest accomplishment of last week?  
Best weekend moment?
Do you love Home Goods as much as I do?