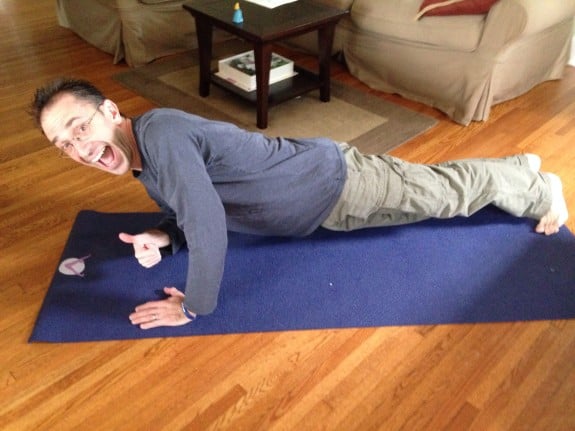 It's strange how you just get so USED to your regularly scheduled workouts, that when you shake things up a little it feels like you're on vacation or something.  Unless maybe I just don't remember what being on vacation feels like.  Yup, that would be it.
But still weird, because everything in my life besides that hour or so in the morning is exactly the same.  Is there such a thing as a post-marathon crisis?  Because if not I will just invent it right now.  It's different from a mid-life crisis, because instead of losing my hair and buying a sports car (that's not me in the above photo) I lost my Garmin and bought a yoga mat.  I definitely think my version is more awesome.
So here's what went down this week starting last Sunday.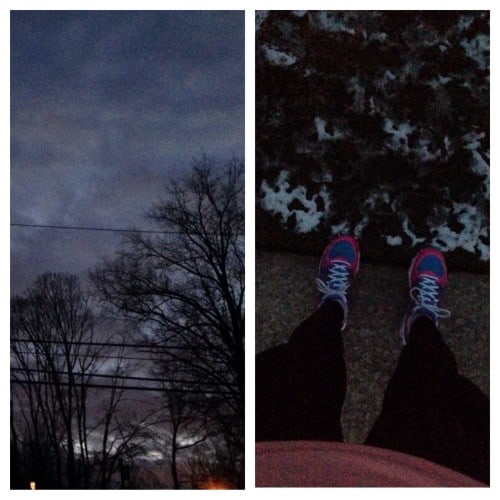 Sunday – 5-6 miles easy on a hilly route, 30 minutes online yoga
Monday – 6-7 miles "climb and fly" (first 2 miles up a big hill, then flat and downhill) 30 minutes online yoga
Tuesday – 45 minute home online barre workout from Barre Workout HQ
Wednesday – 5.5 ish miles, hilly route
Thursday – 1 hour yoga from Honeystuck 25 Days of Yoga
Friday – 5 miles easy, 20 minutes yoga
Saturday – Planning for 7 miles "climb and fly"
Sunday – Rest
So it turns out I'm doing a bit more yoga than originally planned.  It's just feeling so good after not having stretched much during marathon training.   I really wasn't paying attention to how much muscle tension I carry around all the time, and a little bit of yoga on most days is working wonders.  Another reason to be really thankful for the internet. Without free online yoga instruction, I would not be able to do any of this.
I was lucky enough to have my husband home from work yesterday  – perfect timing to ask him to take a few photos for this blog post.  What I learned from our short photo session is – take every photo of someone in a yoga pose with a grain of salt.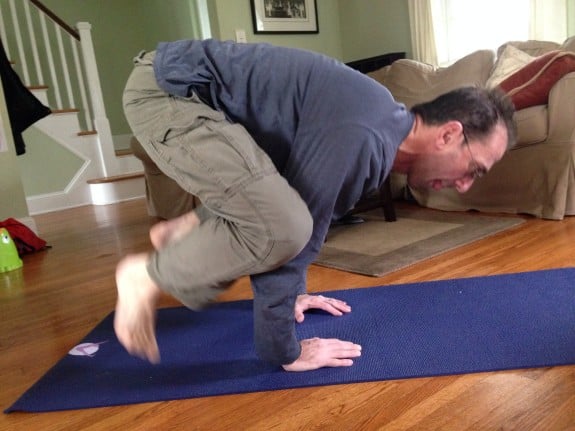 Here is why.  It looks like the above photo might actually be someone holding a crow pose.   Honestly I'm not exactly sure what the heck this was or how this photo came about, but it seemed from my end to be my husband trying to repeatedly jump his knees onto his shoulders.  Photos can be deceiving, just saying.
And now a few that he took.  The bridge is definitely a stretch for me at this point in every sense of the word.
I'll be continuing similar mileage next week, perhaps turning the 7 mile Saturday into 9 miles, if I feel like it.   We've been having a decent amount of cold rain, freezing rain and wet snow which I am not a fan of running in.  At least now I feel like there's no reason I need to get outside in bad weather to train.  25-30 degrees without precipitation is actually pretty perfect for me, and I'm enjoying my easy running!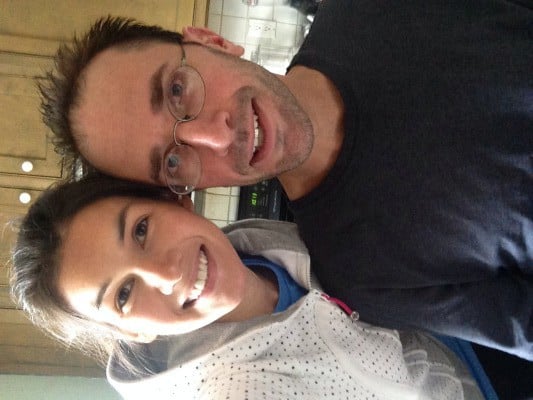 Happy weekend to everyone, from the Rosens!  We are only happy in this picture because all 3 kids are in school. Wild times, as you can see above 🙂
What was your best workout this week?  Anyone trying anything new, fitness wise?