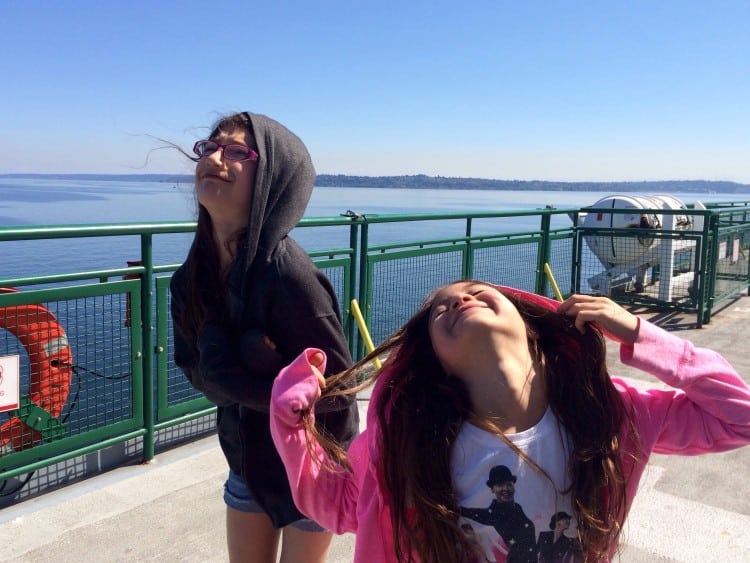 Even though my body kicks and screams over 3 hour time changes, Seattle might always be my favorite place to visit. At least, it will always hold a very special place in my heart.
The first reason is that I got pregnant with Diana in Seattle.   On a boat, in the middle of winter in 2007.  I thank Adam's procrastination for this, since he believed at the time that the only way he'd ever finish his dissertation is if he lived on a boat on the other side of the country for a few months.  No distractions, right?  As it turns out, the impending arrival of your first child is even better for motivation than roughing it on a cold boat, but #liveandlearn.
The second reason is that I found out I was pregnant with Emily in Seattle.  You might be noticing a theme here.  This time there was no boat, but, the experience did involve purchasing a pregnancy test in a grocery store with Adam's dad.  #Awkwardmoment if there is one, ya think?  Luckily we can laugh about it now.
The other reasons are normal, not about human reproduction, and will not scare you away from my blog.  One is that we have fabulous, fun family members in Seattle who we don't see enough and always enjoy spending time with.  The other is that the entire Seattle area, in my opinion, is beautiful and has a feeling very different, in a very good way, from the NY metro area I've lived in most of my life.  Maybe one day I will live there, maybe not, but either way it's an area I have great memories of and a special appreciation for.
And with that I'll now proceed to show you 500 pictures of green salads and children.  Not joking about that.  That really is my life.
I'll get the salads out of the way first.   I didn't actually eat salad for every meal during my trip, but, it sure felt like I did.  I'm happy to report I had no major stomach upset all week and that marks the first for an air travel trip, since the last one for me was pre-paleo.  While I didn't eat strict paleo, I stayed gluten free, added lactose free cheeses and mostly stuck to low FODMAP.
While I had no significant digestive symptoms, I did have some jawline breakouts toward the end of the trip that are unusual for me, but I'm not sure what the cause was.  Since we ate out so often it could have been anything related to food or completely unrelated, we'll see what happens with it.
Are you completely sick of this post yet?  Okay, there are better things coming!   Like pictures of people, not food.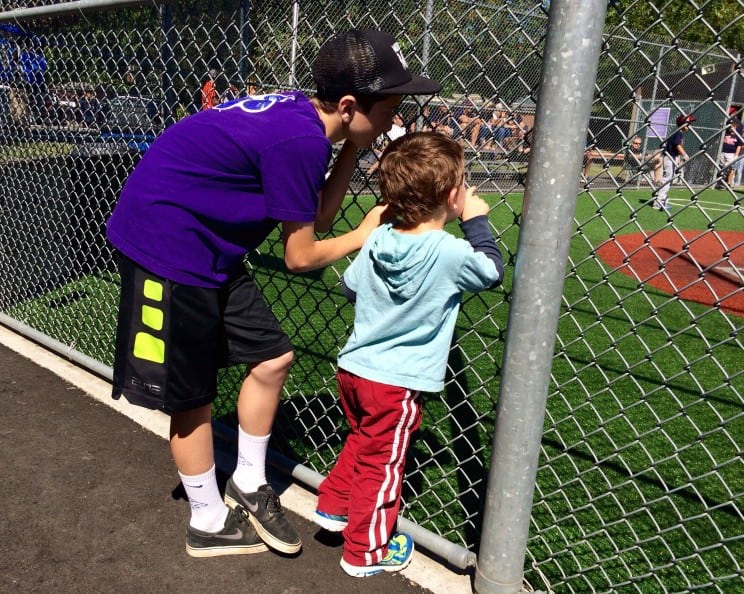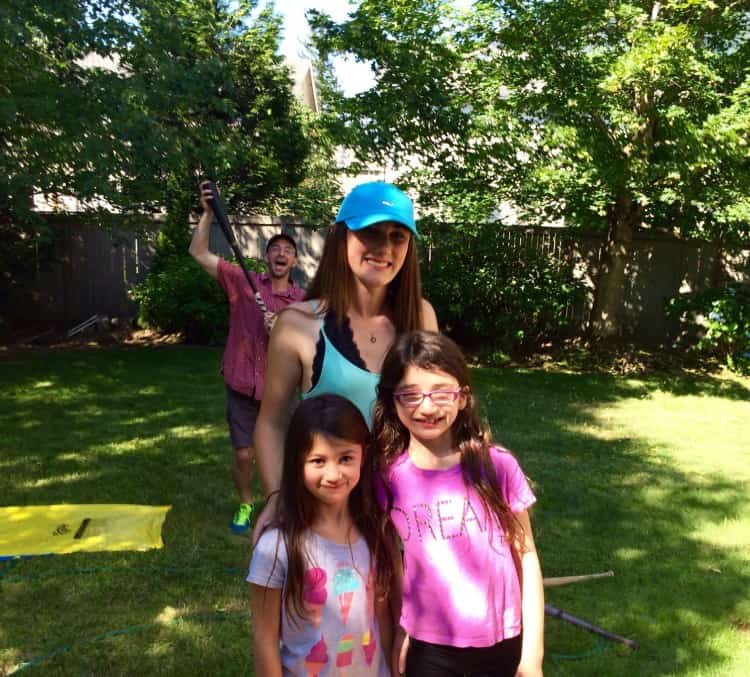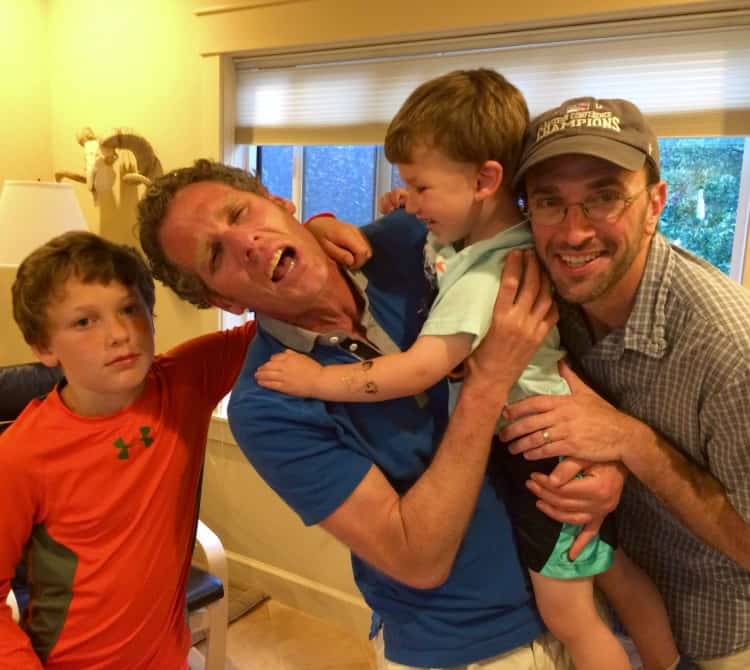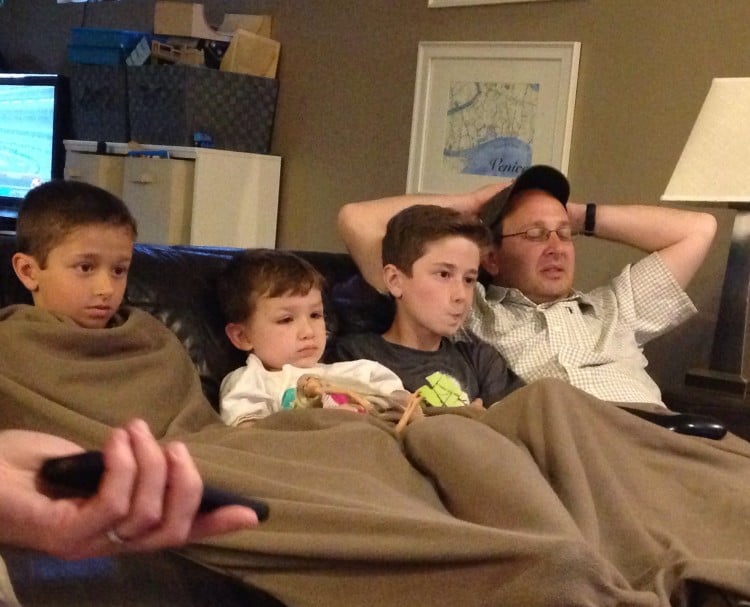 As I mentioned in my WIAW post, we spent the first 3 days at Adam's brother's house in North Bend and then the last 4 days with his dad and stepmom on Bainbridge Island.  The kids got to spend lots of time with their cousins which was so sweet to see.  Drew really loved being one of the boys for a little while 🙂
The views on the way to Bainbridge and at my in law's place make me very camera happy.  I tried to narrow down the pictures I took so hopefully you get the gist from the ones above!  We had absolutely beautiful weather the whole week and it actually got almost too warm and sunny the last 2 days.   Not typical for June according to our family but we will happily take it of course.
We also spent about half of Tuesday in the city of Seattle with just the 5 of us to walk around and go to Pike Place Market.   I love that place even if it's ridiculously crowded.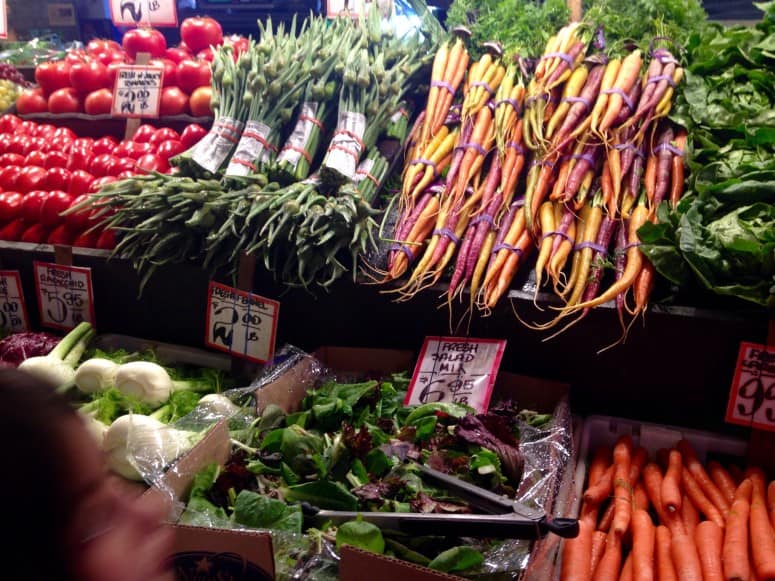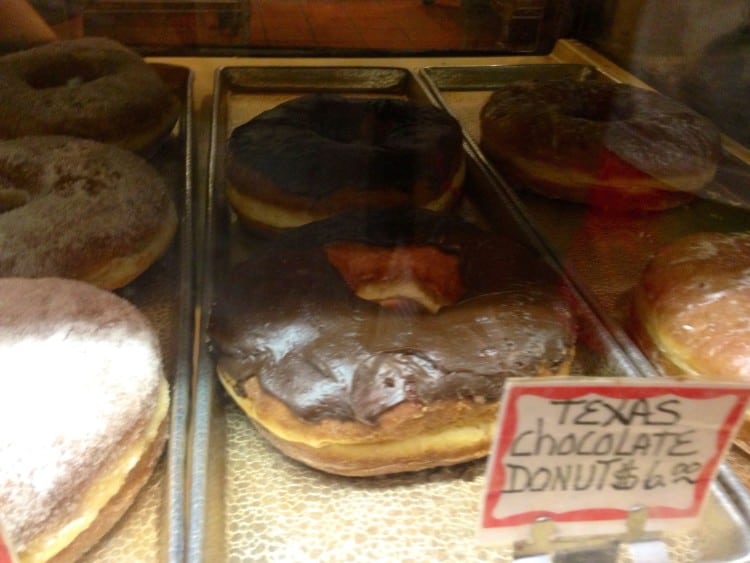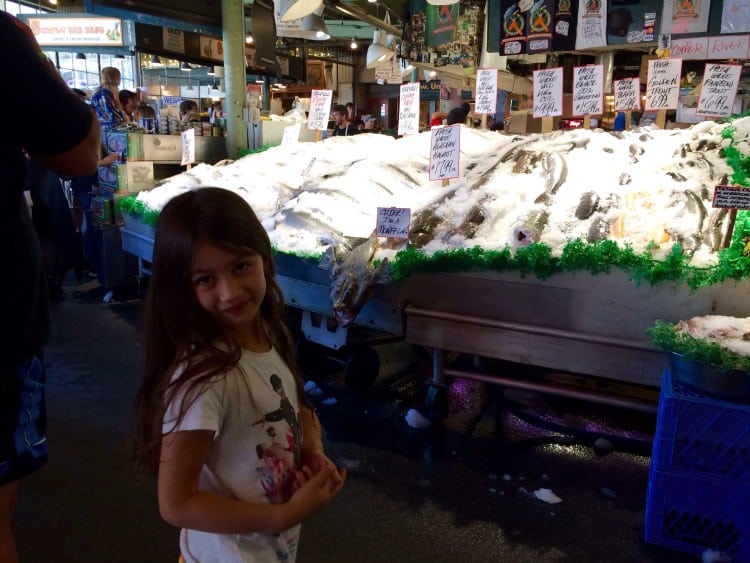 I seriously wanted to take pictures of all the fruits, veggies, pasta varieties, baked goods, jams, and everything else but settled for some rainbow carrots, gigantic donuts, and fish, of course.  My kids sampled chocolate flavored pasta and about a million jams which they loved.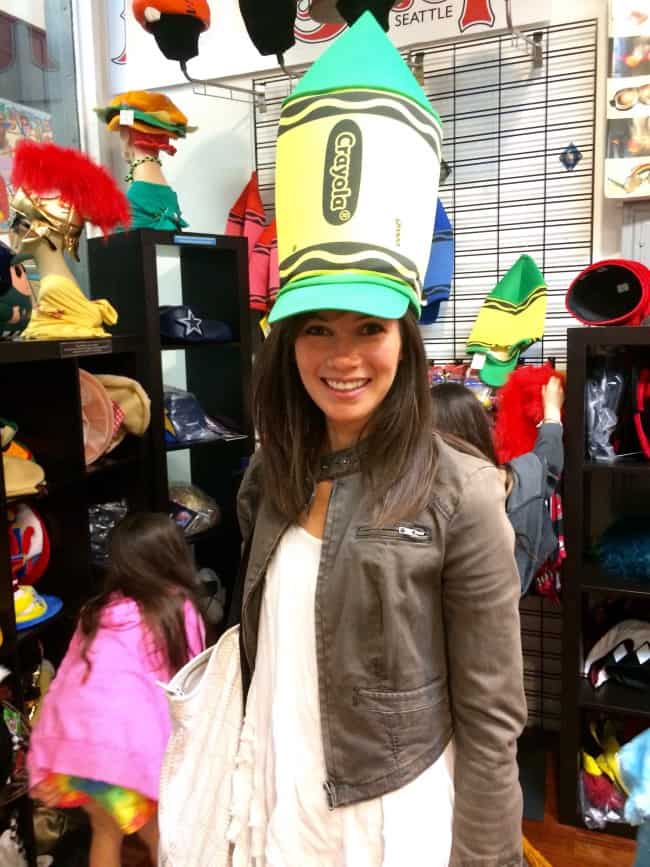 How could we pass up a fun hat store on the way?  We spent a decent chunk of time here trying on nearly every hat in the store.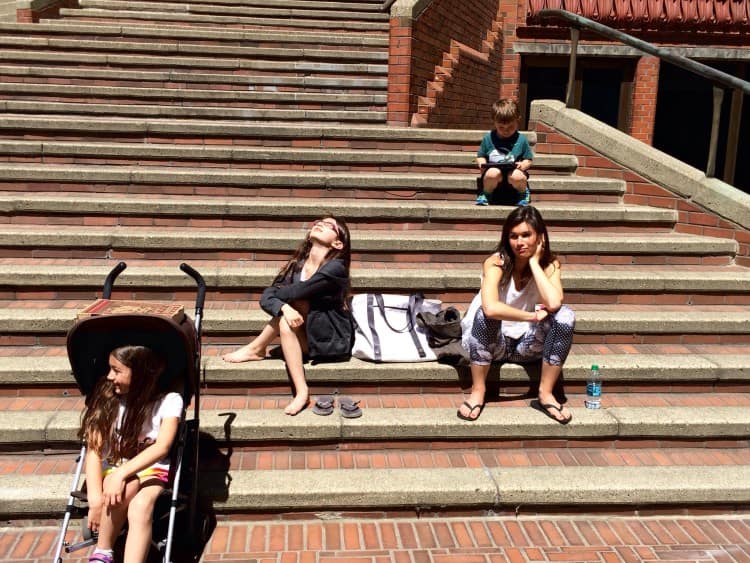 Adam attempted to take a "naturally posed" photo of us sitting on steps which would be fine except for my part in it. Do you like the pizza box resting on top of the stroller? I guess this is real life.
The rest of our trip was spent hanging with family, spending time outdoors,  going out to eat, and acquiring chocolate.  It was fudge for my kids and lots of dark chocolate for me.
I also had an iced americano with almond milk somewhere in there but forgot to take a picture.  What kind of blogger am I forgetting to take a picture of iced coffee?  I will make up for it with more pictures of the sky, and my kids!
I also ran about 5-6 miles Sunday – Friday but don't have even one picture of my shoes or watch.  Bainbridge was hilly and I really enjoyed running around taking in the views just after sunrise.  The week flew by and it was great to mostly take a break from blogging and social media.  I spent probably an hour a day on it as opposed to a scary high number like 8 hours or something which is my typical reality.  I'm ready to go back to reality, but, feel a little bit changed and have a shifted perspective from the break.  I hope I can carry that along with me for a little while at least!
Our flight home was as good as it gets for a flight across the U.S.  Even still, I'm struggling to adjust back to EST since it seems to take me a day for each hour.  I actually slept until 8:15 my first day back which obviously is consistent with my typical time, just adjusted three hours!  Going by that math, on Sunday I ran 5 miles at 4:30am.  I'll get there, just one more day 🙂
Have you ever visited the Seattle area?
Do you enjoy running while on vacation?
Do you get sick of salads, no matter how good they are, after a while?
Do you have family that lives far away?  How often do you see them?