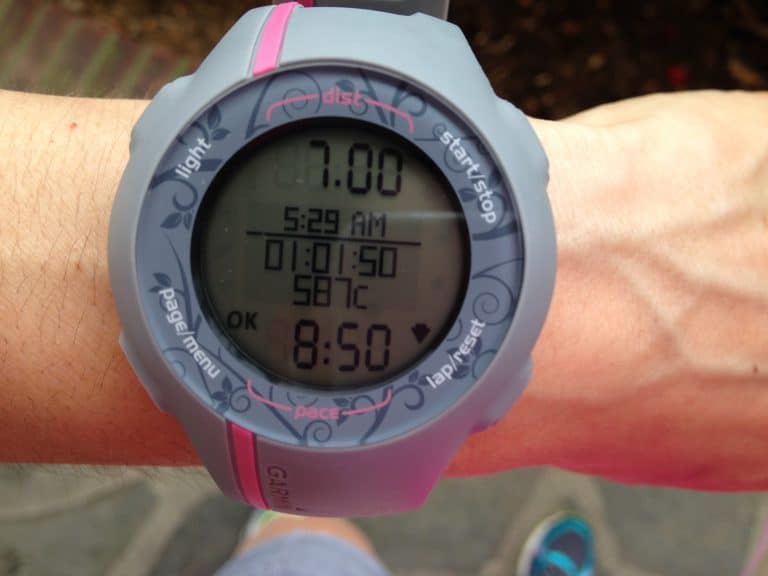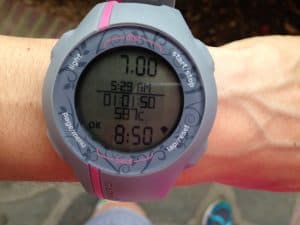 Everything about my running this week was spot on, which is strange since everything else about my week was miserably off. That truly is one of the benefits of running early in the morning, in my opinion. You do it before life really starts so even on the craziest weeks there's really not much that can stand in your way. Unless that is if you want to sleep past 5am, which I totally don't understand. Not everone has an internal clock that wakes them up at 4:45 after 5 hours of sleep. Don't be so jealous. You don't wear it well. Ok I'll stop the silliness. I know I sound like that professor at 8am mumbling that his day is half over as you stumble into class in jammies and last night's mascara. I never thought it would come to this point either. Or that I'd like it. Well okay now moving on to the running!
Mon: Progression/tempo run: 7 miles total with 1 mile warmup, 2-3 at 8:00 pace, 3-5 at 7:45, 6 at 7:35, last mile 7:20. I felt fast during this run. The good weather didn't hurt either. Planning can be a good thing!
Tues: 6 miles easy, 8:57 avg pace
Wed: 7 miles total, 6 easy + 1 fast(er) in honor of National Running Day! (creative celebration skills turned off) 8:50 avg pace
Thurs: Hill effing repeats. First time I've done these properly and I felt it. The pouring rain probably saved me from my own sweat here. Didn't bring a watch but mapped it out prior. 5.4 miles total. .7 mile warmup to the hill, the hill itself was .5 miles and gained 187.5 feet from my start to finish point (just in case you're nerdy like me and are interested) and I ran up and down 4 times, then ran home. It was an awesomely painful and short workout. I'm feeling soreness in my butt today and not really sure if that's where it should be but it's there.
Fri: Absolutely nothing
Sat: Planning for 12 easy
Sun: Planning for 5 easy
I've also been doing a 2 minute plank and 70 pushups daily, either right after my run or at night. Except for Friday. Rest means rest!
So About "Race Window Shopping"…
Does anyone else do this? It seems like as soon as I'm a week or two away from a race I start thinking about the next one on my calendar. And if it's June and my next race isn't until the end of September I feel like a need a little something to spice things up in my training. It wasn't always this way, I used to do actual shopping at stores to light up my life but lately clothing, even fun new running clothes, aren't as exciting as a fun new race. So that's where I am now – a week away from a 10k and wanting something else to look forward to. What type of races do you like to do in the summer? I am typically one who goes all out in races so as not to "waste" time and money, and the thing with summer racing is that even if you do that, since it's hot PR's are really unlikely. Especially for super-sensitive-to-heat people like me. I am actually thinking of looking for something longer than a 10k since a bit slower/longer might be better than trying to go hard and fast in the heat? Any input on summer racing would be appreciated!
Do you race in the summer? What's your favorite "summer race"? Ever do hill repeats?