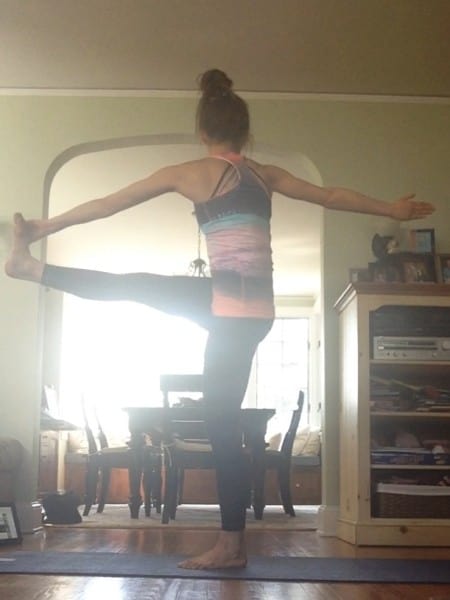 Another great week for both running and yoga (at least so far, still have that Saturday long run!)  I'm still waiting for the sun to rise earlier, but having a good chunk of my run happen in daylight has been a new and exciting thing 🙂
Even though I still had snow flying in my face a couple of times this week, just knowing it's April now has me more excited to get out and run!
This is how the week went, plus my plans for the weekend: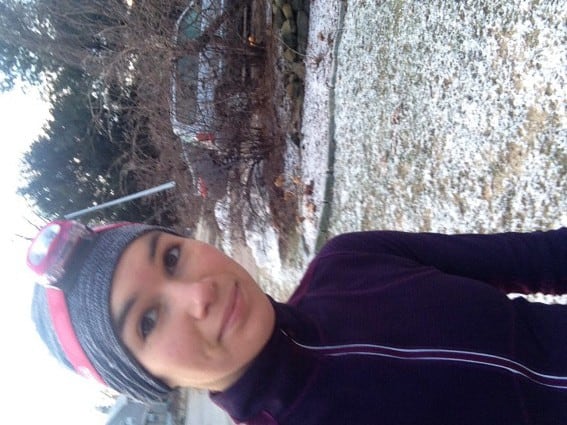 Monday – 6 miles easy with snow flying in my face the whole time, so actually not the most enjoyable run.  I'm learning that precipitation is my pet peeve lately, unless it's above 70, then let it pour.   But when will it go above 70 any time soon?  I'm just hoping for 40, 40 sounds lovely.
At 11am I did Rise and Shine with Fiji McAlpine, an intermediate vinyasa flow that fits everything into just under 35 minutes, which is all I have on many days if I've run in the morning.
Tuesday – Tempo Run!  I was really happy with this.  I set a goal to warm up for a mile and then run the last 5 at 7:45 pace or lower, and wound up hitting faster splits than I planned to, which just felt amazing considering this was my second tempo run in months!
Since I was still on a high, I did a challenging yoga flow – Vinyasa Yoga to Twist, Detox and Purify with Lesley Fightmaster.  I've been loving her videos this week and wound up doing 2 more later in the week!  This was about 45 minutes and intermediate/advanced I would say.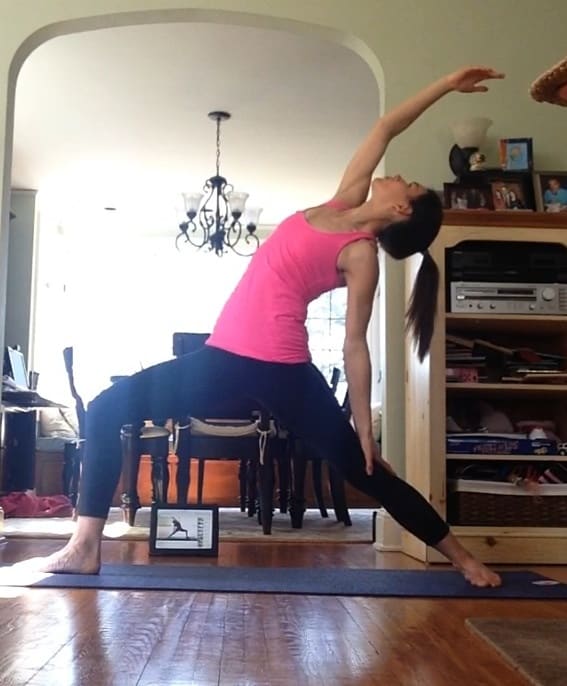 Wednesday –  5 miles easy in the early morning, later on Hip Openers and fun Poses with Lesley Fightmaster.  This was about 55 minutes, really challenging and creative, and "fun" poses means "fun and advanced."  I didn't get there but there's a lot to work up to in this class.
Thursday – 6 miles easy pace, later I did this 35 minute Vinyasa Flow to Bird of Paradise with Lesley Fightmaster.  I can't yet fully straighten my leg in bird of paradise on either side, and it's definitely something I'm working on right now.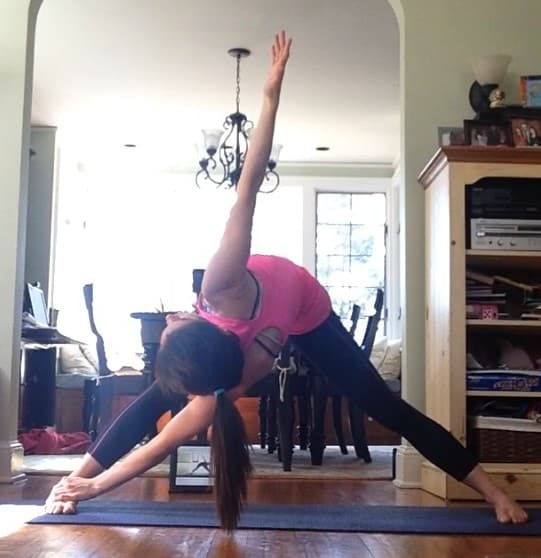 Friday – No running (I ran 6 days in a row!) and did Power and Precision with Fiji McAlpine in the early morning.
Since it's over 60 minutes long I actually wake up earlier to do this than I do to run, since it's worth it for no interruptions!  This was the first time I did this class from start to finish with no one waking up 🙂  I like to see my progress with some of the challenging poses in this video since I've been doing it for a few months now.
Saturday – Planning for 10 miles even with the very meh weather forecast of showers and lots of wind.  50 degrees though, so hopefully not too bad.  20 minutes post run yoga.
Sunday – 4-5 miles planned plus a half hour of yoga.
I can't remember who recommended I take videos of my practices and then take the photos from there, but thank you because it's been working out really well!  Plus I like seeing myself get into different poses to gain knowledge about my form, since getting in and out of poses is just as important as form while in them.
On the agenda for next week is more of the same, although I'd like my Thursday run to be 7-8 miles with hills to get a second tougher one in during the week.  Hopefully the weather will cooperate, right now it looks like rain every single day, but seriously, how can that be?
Have a great weekend and holiday everyone!!
What were your runs and workouts like this past week?
What are your weekend/holiday plans?