This week/weekend felt so long!  How are you guys?  So many highlights/things to go over that I can't figure out where to start.  I think I'll start with the running part and then move on to food and Mother's Day.  I'll get it all in – let's get going!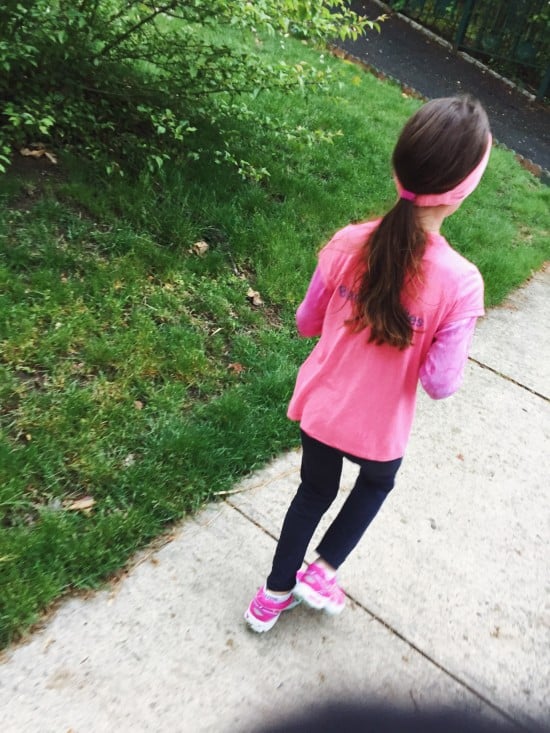 Emily and I did our last practice run before Sunday's 5k on Thursday morning before school.  This time, she wore the right shoes, and had half a crispy rice bar beforehand and had a much better run!  We did 2.1 miles total.
As for my own running, I got in 4 miles Wednesday morning and 5 miles on hills Saturday.  Going into this next week, I'm hoping to run 4 days total and maybe 20 miles, but no goals are set.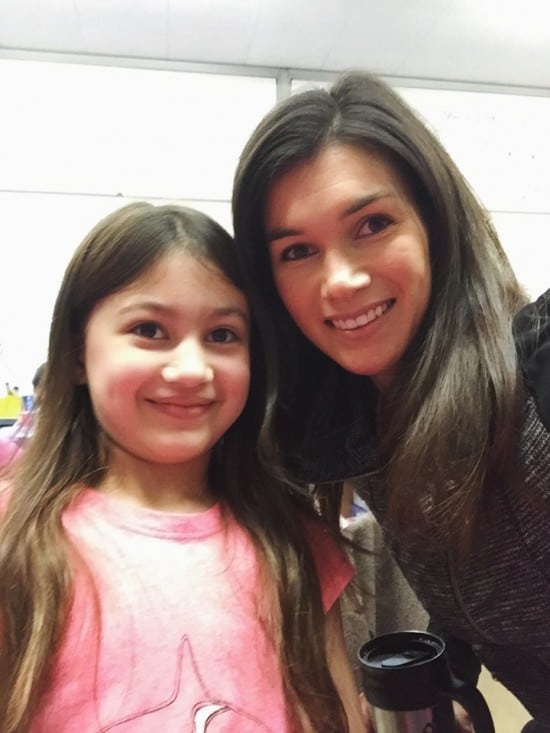 Later on Thursday morning I went to Emily's class for Mother's Day brunch and to hear her read the poem she wrote for me 🙂 It seems like each year at least one of my kids' classes does this and it's always a different kid, as if they're taking turns.  At least I don't have to be in more than one place at once.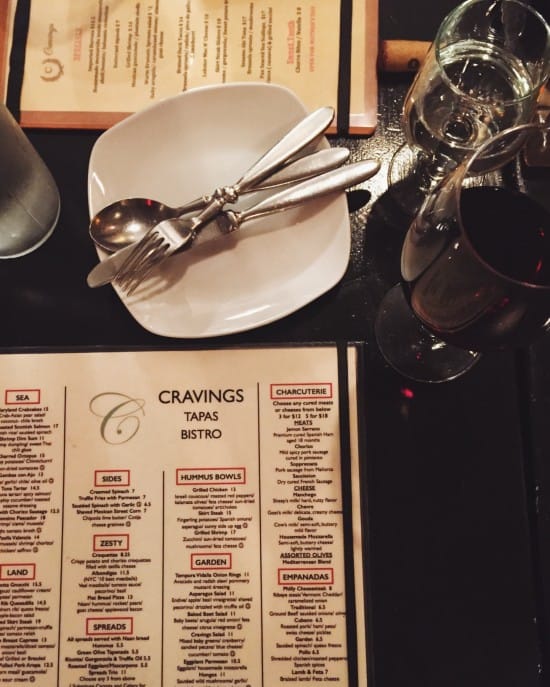 Thursday night I got out with friends for food and wine after what feels like ages of not seeing them!  We ate a whole lot of food that I forgot to/didn't feel like taking pictures of.  Everything was gluten free and perfect.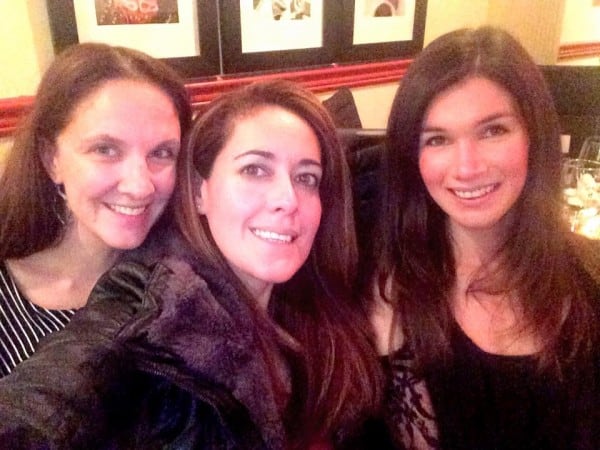 Not terrible for the end of the night, plus we get points for remembering to take a picture.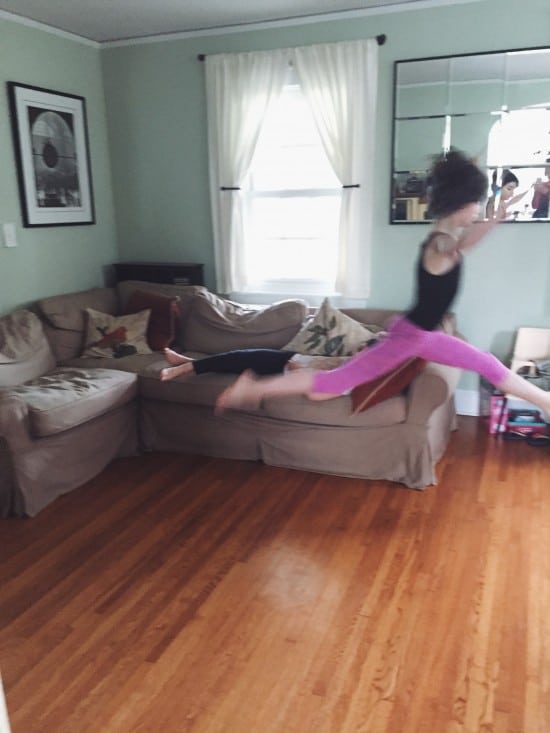 This is just a little snippet of what the living room looks like all the time now.  The girls make up a new dance every day and take turns performing for each other.  It think this was Saturday?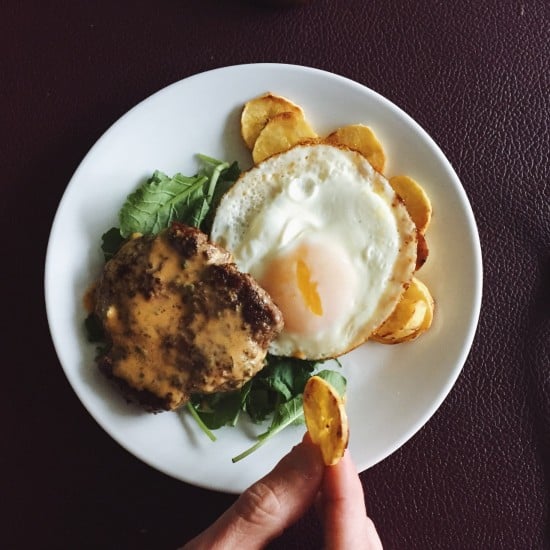 Adam took off on Friday and I made him a pretty awesome lunch and then kicked myself for not making the exact same thing for myself (it was too late.) A burger with a new buffalo ranch sauce, plantain chips and a perfectly cooked egg.  I was jealous.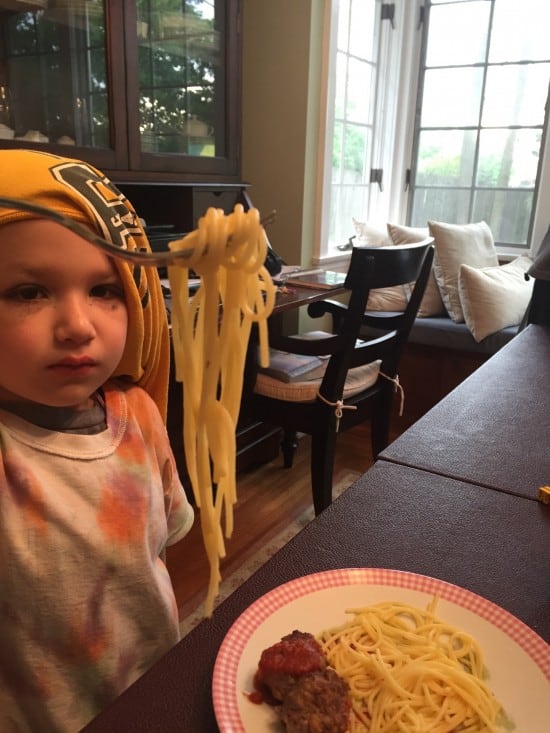 Drew has been asking me to take random pictures of his food when he thinks it looks good.  The instructions for this picture were to just get the spaghetti on the fork and not the whole plate.  Good enough?  In the background he has a shirt on his head and smudged mascara – Emily has been doing his makeup lately.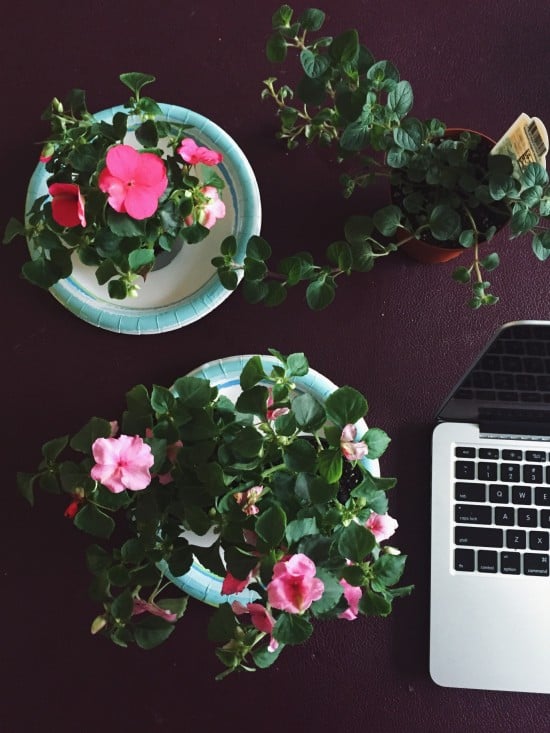 The girls got me a few plants at their Friday plant sale – Diana knows I don't love flowers so got me Greek oregano instead – fancy right?  I put in in our meatballs Saturday night and they were delicious!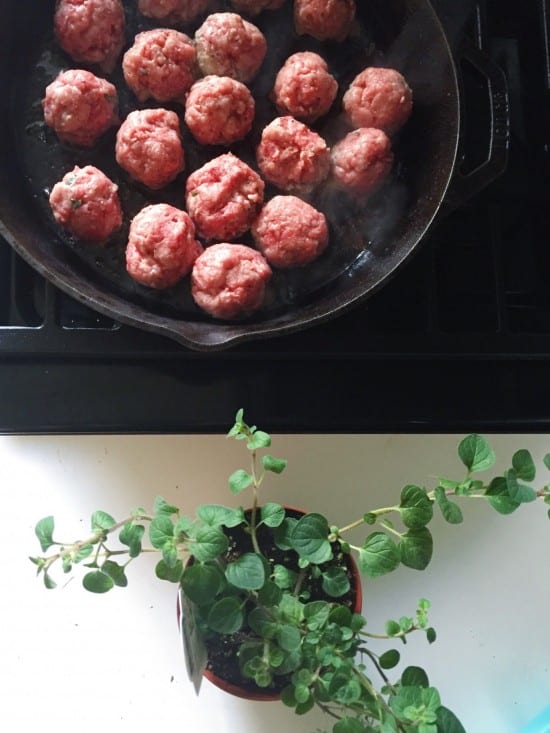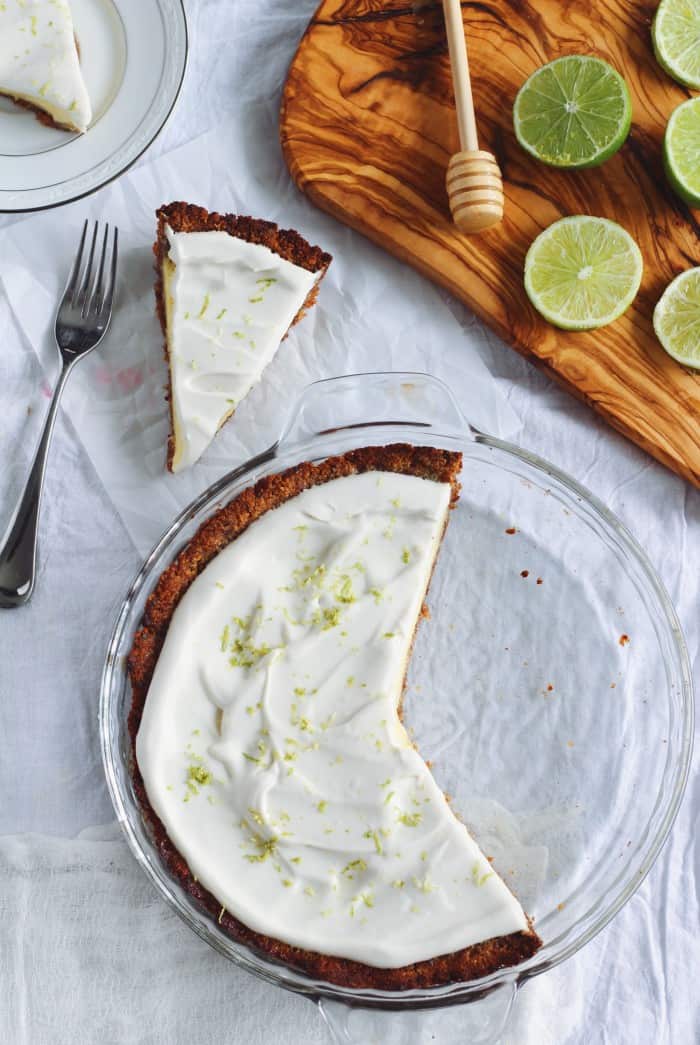 Saturday was busy with cooking and baking.  I realize that I might have forgotten that it's a lot of work to cook everything for Mother's Day, so, I'll be taking a break next year I think.  BUT everything this year came out great – including the above Key lime Pie which everyone LOVED and I was pretty impressed with too the second time around.  Seriously, make this!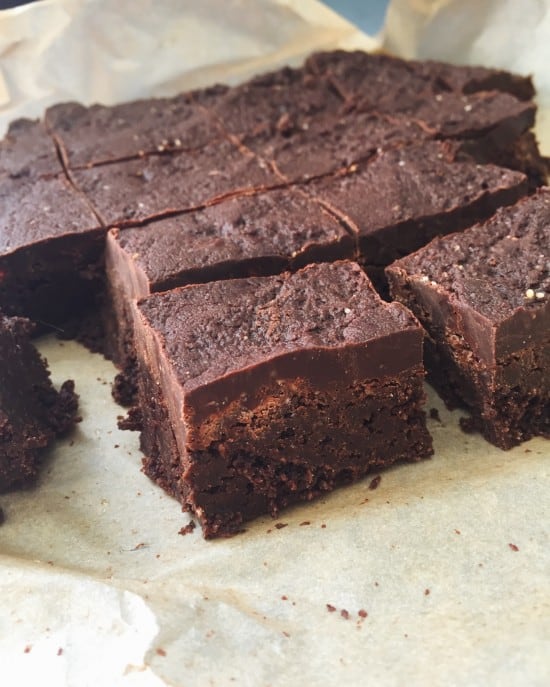 I made delicious, but not-so-pretty brownies that I NEED to make again, hopefully this time prettier, so I can share the recipe.  They had two layers and were so perfectly rich and fudgey.  They were sort of a cross between my flourless brownies and gooey brownie pie (but added almond butter) and luckily – I have leftovers!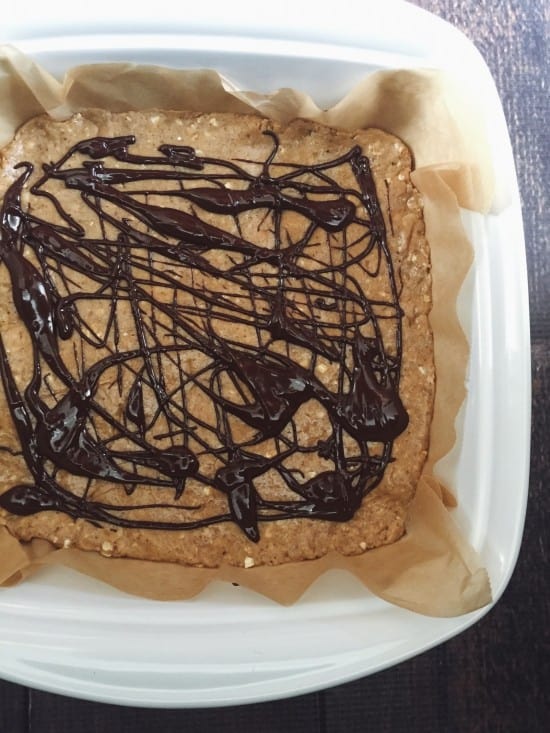 I decided to make Amanda's Almond Fudge Protein Bars for my mom and Adam almost did not let my mom take them home.  Just kidding, but I did have to stop him from eating half the pan before she even got to see them.  He made me promise to make them for him for Father's Day.  Anyway, she loved them too and will probably live off them for the next few days 🙂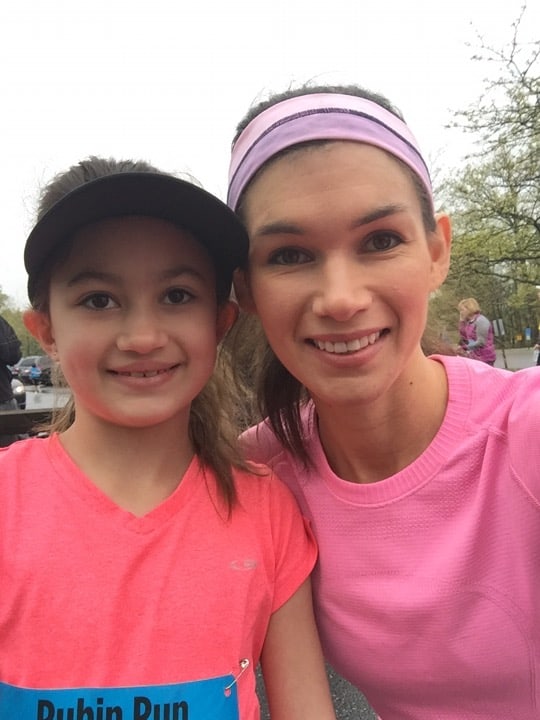 Sunday morning we woke up to pouring rain, but luckily by the time it was about 9:30 (race started at 10am) the rain had stopped, and the weather was perfect for running.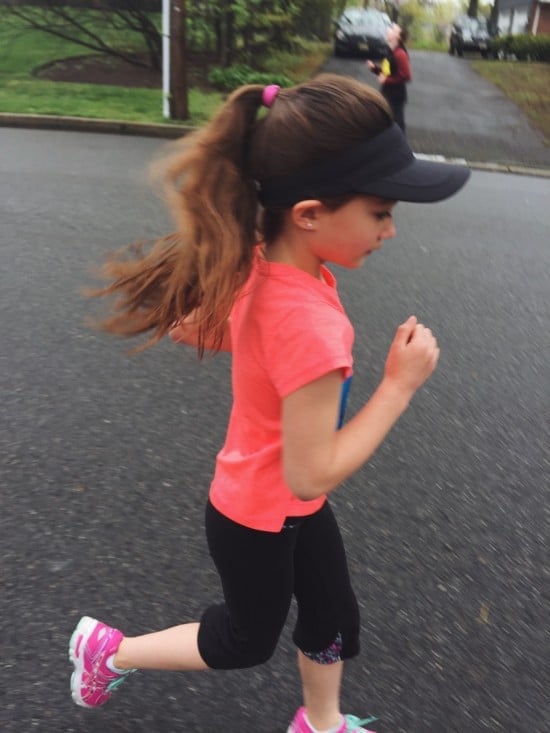 Emily and I had an awesome time and she did AMAZING!  We didn't really "train" other than a couple of practice runs and she wound up beating her time from last year by 2 minutes with 31:57.
She was happy the whole time and felt good, excited, and sprinted at the end.  You can tell she "gets" racing and loves it.  She was hoping for a trophy in her age group (9 and under) but wound up in 6th place. I think if we train for next time (and I pace it accordingly) she can get that trophy next year 🙂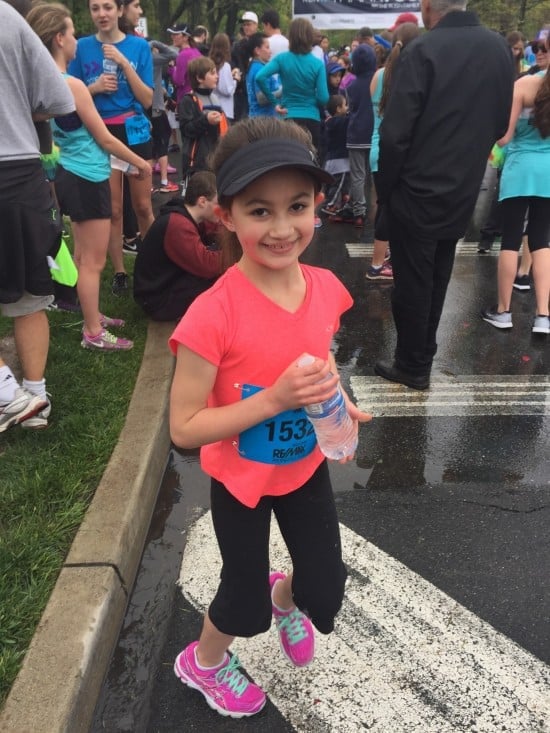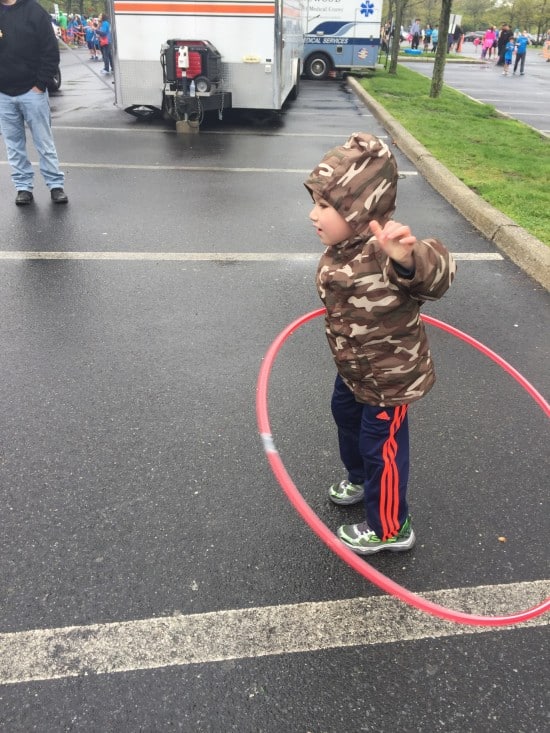 Right after the race, both girls performed with their dance team and Drew got to hula hoop.  He was excited and happy the whole morning and my parents arrived while we were running, which helped.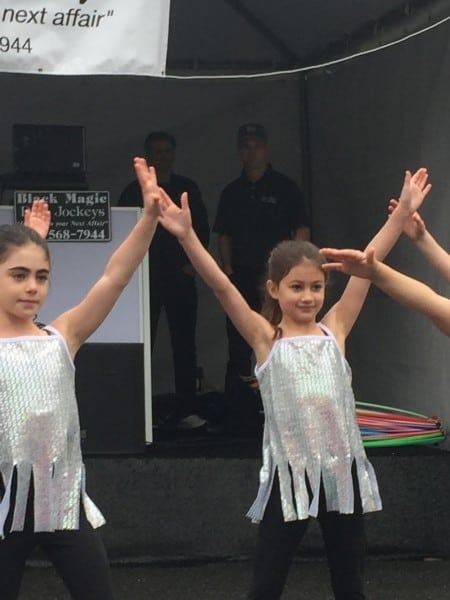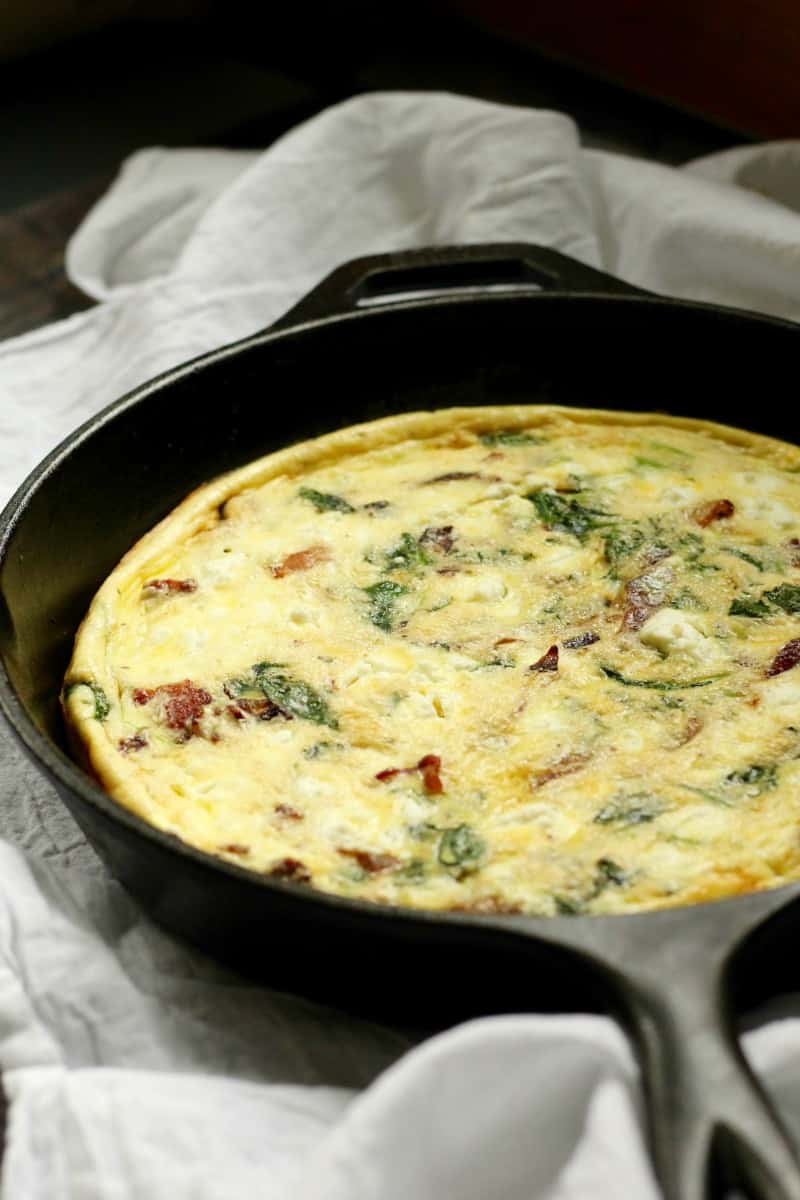 After we got home it was back to cooking, although I tried to keep it as simple as possible.  I made a one-pan frittata which I'll now HAVE to make again since it was so good – bacon, baby kale, caramelized onions, eggs w/coconut milk, and goat cheese.  It was the easiest thing and tasted amazing.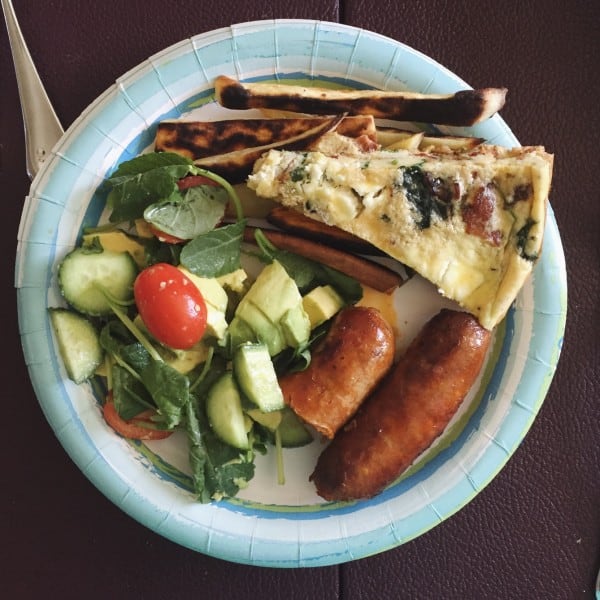 Spicy sausage, sweet potato fries and salad completed the meal.  And then all the dessert, of course!  In addition to the pie and brownies, the kids had giant s'mores on gluten free graham crackers.
I'm totally kicking myself for not getting a picture with my mom and sister on Mother's Day!  We always get caught up talking and eating and just forget.  I did, however, get MORE pictures of the kids dancing in the backyard after the weather cleared up.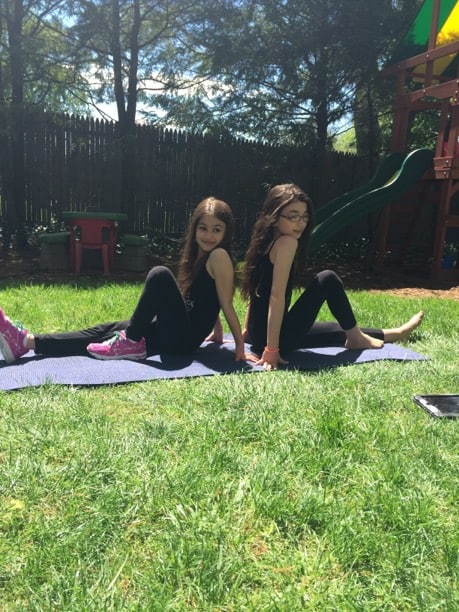 Nice to see sun after a week without it!
This post feels all over the place (sorry!) but I'm just exhausted after what feels like a non-stop week.  The entire month of May is pretty packed for us – lots of good things, but just A LOT!  I'd like to say this week I can relax a little but I know it won't happen – I think the best I can do is try to stick to that yoga goal and remind myself to slow down when I can.
What did you do this weekend?
Is May a busy month for you?
Best thing you ate this weekend?