Over the weekend I realized a few things.  These three things can't really be given a single theme, but I will say that 2 have to do with running, and one has to do with life in general but can be applied to running.  Then again I think anything that applies to running can be applied to life, don't you?
Thing #1 is that I have z-e-r-o desire to run in the pouring rain (I mean when it's under 80 degrees.)  Adam ran a 5k with his cross country team Saturday morning and I felt cold just thinking about running in the rain that was coming down all morning.  I have so many memories of running in pouring rain, and not one of them is a good one.  Wet socks, shoes and clothes plus water in my eyes make me mad and take the fun out of my run!   I was more than happy to haul the kids to the eye doctor and then to the mall for some Lululemon therapy (for me) and froyo (for them.)
Thing #2 is that when I say I don't have "time" for something, I think I really mean "energy" or "motivation."  Do others do this?  I don't even remember the exact moment that sparked this thought but I was giving this a lot of attention on Saturday.
It's really all about priorities and sometimes it's tough to force tasks and activities that aren't high on that list. Motivation requires energy, focus, and commitment more so than it does time.  I cringe a little bit when I hear myself saying that I don't have time for something, and I say it often.  It's true that time often FEELS like it's lacking, until I take an honest look at how I fill my time.  Then what I'm looking at is too much time spent screwing around on the internet or "dawdling" and something tells me that those activities aren't exactly recharging and refreshing me.  Something for me to consider the next time I feel like I have no time for something.  Reorganizing how I spend my time might be something I tackle for spring cleaning.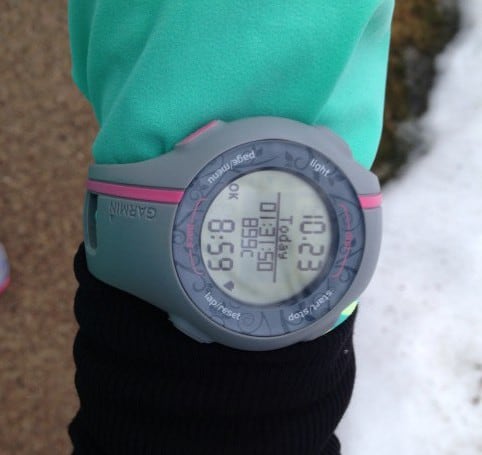 Thing # 3 is that I just might need a long run route change.  Although, that will be tough to figure out!  My reasoning? Well, that's a loaded issue.  I ran my 10 mile run (which has been my default long run recently) alone for the first time in a while on Sunday, since my partner was running the NYC Half (yay!) At this point my long runs are the only run I use a Garmin for, and, I don't time myself in any way so I'm not sure of my pace at all lately.
With nothing to distract me, I found myself thinking too much about my pace on this run, and, felt "slow."  Now, I realized that I didn't feel any slower on this particular run than any other, I was just aware of the pace I was running, which was between 9 and 10 minute miles for the first 2 miles, and I was getting down on myself, wondering if I'd ever feel "fast" again.
I can't stand these thoughts.  They are self-defeating and fueled by pointless negative energy.  Plus, these thoughts are all about comparison, and they do not take the big picture into consideration.  I'm not comparing myself to someone else, whose story I might not be aware of.  I'm comparing myself to my old self, knowing full well my entire life situation.  It's pretty amazing that I (and I'm thinking we?) can do this to ourselves, but I suppose the human brain tends toward these thoughts naturally.
One thing I've noticed that encourages this type of comparison is running the same route over and over through varying periods of training and fitness.  So, when I look down at my Garmin and see 9:XX pace, it's easy to recall a moment in the past, of being in the same spot, literally, looking down at a watch that says 8:XX or even 7:XX, and yet feeling pretty much the same effort is being put out!
It might be time to change up this long run route, and, since I'm not "training" at all right now, drop the Garmin for all my runs.  I just don't want to feel the pace pressure, and admittedly (yes I know I've written a ton about this!) it's a hard thing for me to let go of!  I imagine many runners might feel the same, but I also imagine that many of you have figured out a way to let go.
Do you say you don't have "time" when you really mean something else?
Do you get down on yourself about pace?
How do you approach running when you aren't training for anything specifically?
Thoughts from the weekend?