This review and giveaway was compensated by Vitamin Pit Stop through Fit Approach.  All opinions stated are genuine.
Do you want to know one bizarre side effect of running a Paleo household?
Well, I guess I can only speak for my own, of course.  In any case, my kids think that normal chewable vitamins are a super exciting treat and BEG to take them.  They're quite fond of toothpaste too.  Are we the only ones?  I'm guessing that limiting sugar is the culprit.
Needless to say, they were extremely willing and eager to try out this new product that we got to try through my ambassadorship with Fit Approach: Vitamin Pit Stop's USANA Usanimals.
Here's Our Review of Vitamin Pit Stop's Usana Usanimals Plus a Giveaway!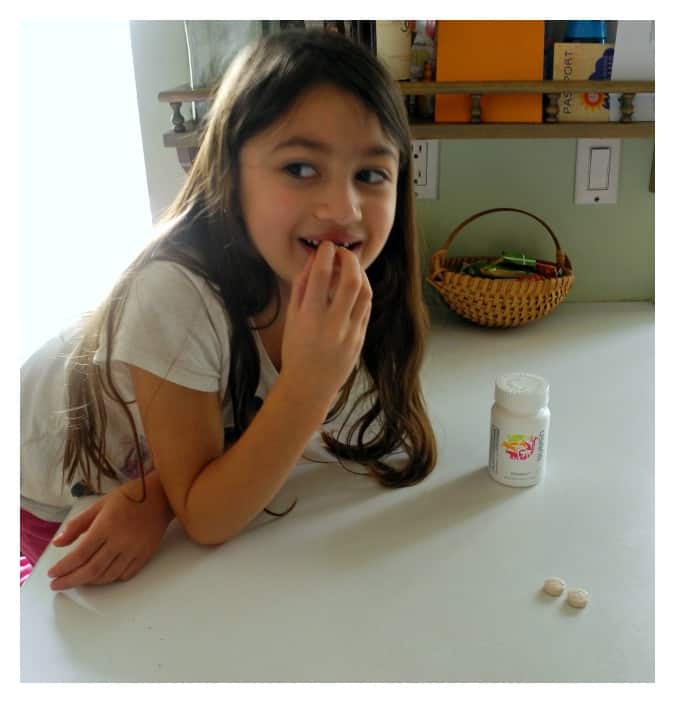 Vitamin Pit Stop's USANA Usanimals are chewable vitamins for children over the age of 2 that provide excellent nutritional support for growing children.  They're the perfect small size for little mouths and have various fun little animal prints for your kids to marvel at 🙂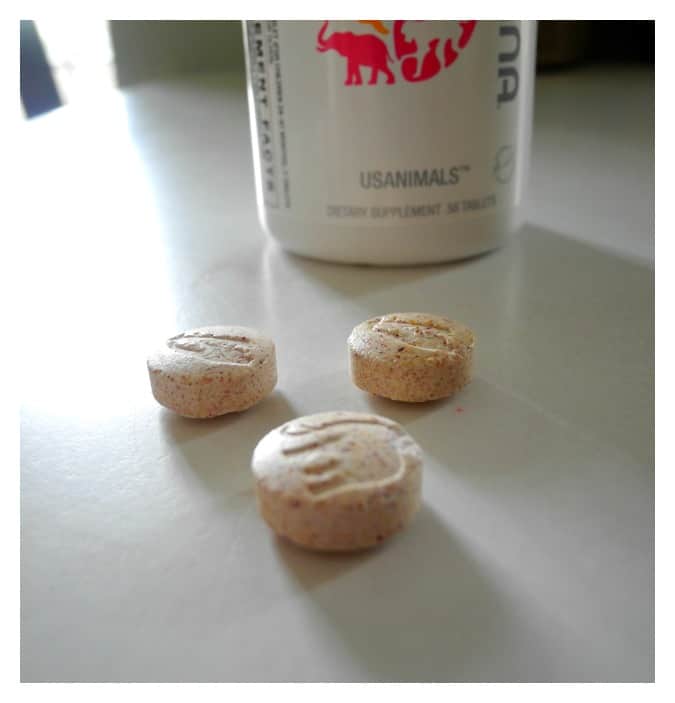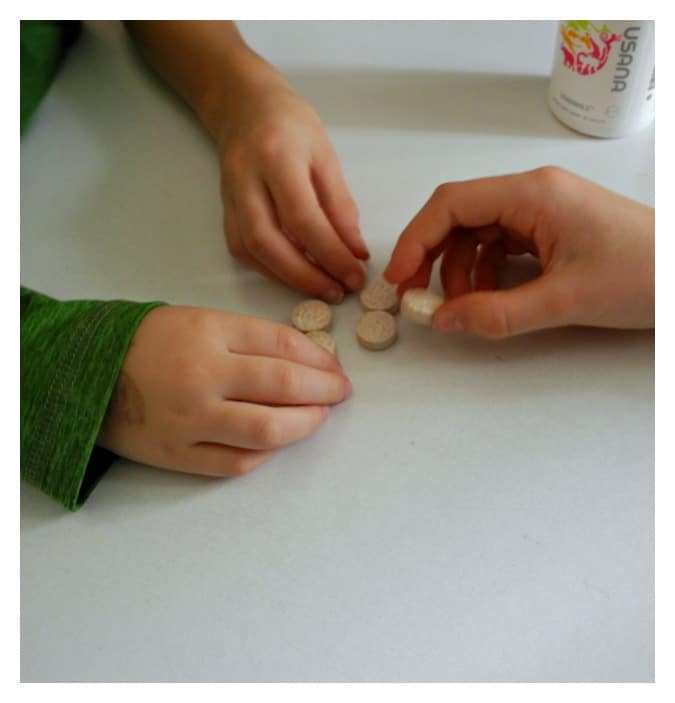 A Bit More Info on USANA Usanimals (as paraphrased from their site):
They support healthy immune function with vitamins A, C, E, and zinc
They include vitamins B6, B12, Folate and choline for healthy brain function
They contain Calcium, Magnesium, and Vitamin D for strong bones and teeth
They contain Iron, Thiamin and B12 for energy
 They provide one of the best antioxidant complexes available for protection against oxidative stress among supplements for children.
Pharmaceutical quality
Free of artificial sweeteners and flavors
Science based, safe, effective
Here's what my kids thought:
My kids aren't picky when it comes to vitamins, and they definitely didn't mind taking these.  The serving size for kids over the age of 4 is 2 tablets, and they were happy to have a second.
My oldest daughter did comment that they were too sweet for her taste (she's my "Paleo kid"), but I'm thinking that most kids would find them perfect.
They described the flavor as "berry" which was right on target with the Wild Berry Flavor described on Vitamin Pit Stop's website.  Overall they were happy customers with no complaints!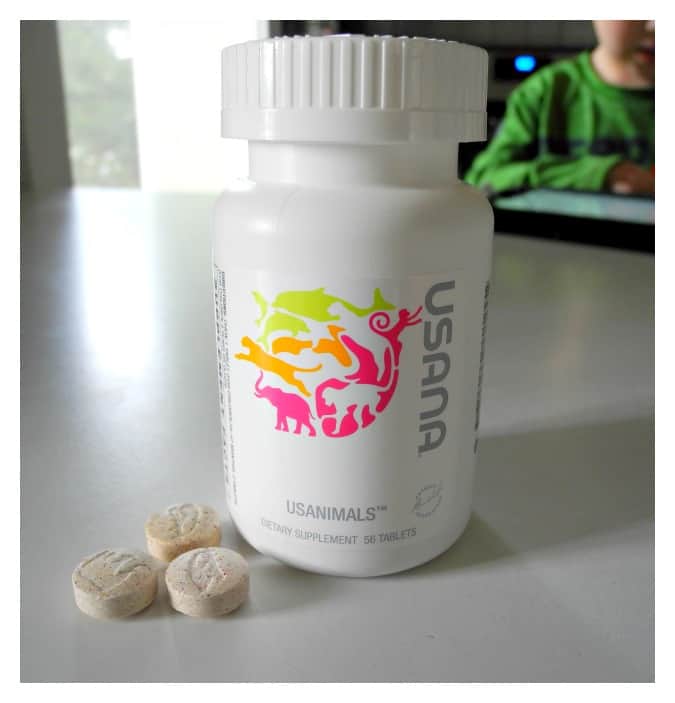 Now for the giveaway!  If you're kids are even half as into vitamins as mine are, then this giveaway is for you.  Enter below to win a bottle of Vitamin Pit Stop's USANA Usanimals as shown above!
What do you look for in vitamins for your kids?
Are your kids as thrilled to take vitamins as mine are?