Could it have been any hotter this weekend? I'm still adjusting to having to actually drink water several times per day since (GASP!) water is just not my favorite thing to drink. Blasphemy.
But, believe it or not I have more exciting news to share today than my hydration issues. Remember those gummy bears I teased you with a couple of weeks ago? Well, as it turns out I get to share some very cool info about Vital Proteins – an awesome company that makes grass fed, pasture raised collagen products like beef gelatin, collagen beauty greens, beef liver capsules, and collagen peptides.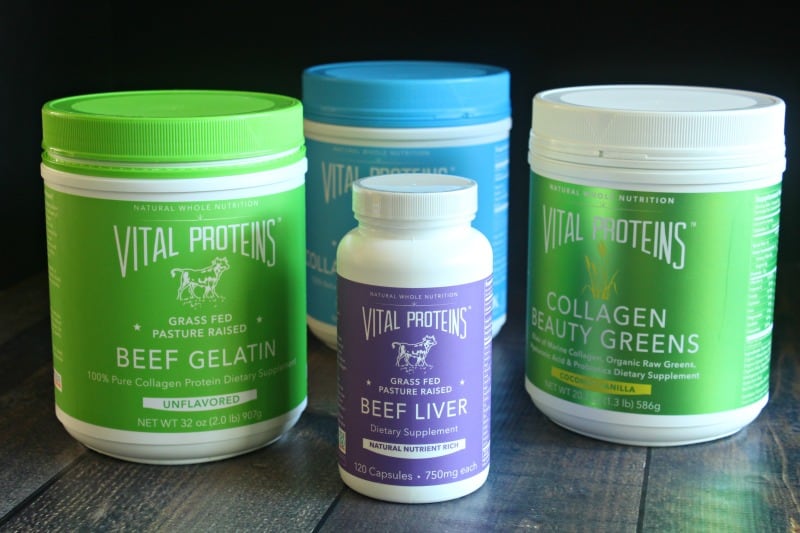 If you're completely new to these products, stay with me! And if you're not, well, still stay with me anyway – I'll share my gummy bears with you?  Actually, that will be for next time.  Today, I'm sharing background info so you can see for yourself what Vital Proteins grass fed collagen is all about.
Background
First, a short background on why these products might belong in your life, aside from all the fun recipes you can make!
According to Vital Proteins, over the past century, modern food processing has removed the natural and healthy collagen protein from our diets.  Collagen is vital for our body and is the basic building block of skin, hair, nails, bones and joints. Vital proteins collagen products promote optimal health, beauty,  youth, and overall wellness with our products.
Adding collagen to your daily diet has the potential to truly change you from the inside out.  Whether your goal is healthy, vibrant skin, optimal joint health or athletic performance, collagen can help you build and maintain a strong and healthy body.  All of the products have the same benefits with slightly different applications, I'll go through them and explain how you can include each in your diet.
Grass Fed Collagen Peptides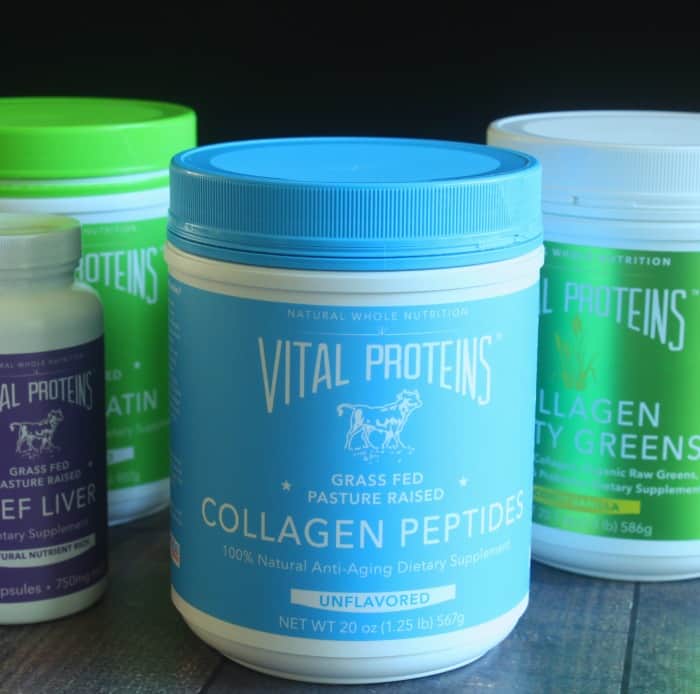 Vital Proteins Collagen Peptides offer a convenient form to add collagen to your diet. The peptides mix well into cold or hot beverages such as smoothies, juice, water, tea, or coffee, as well as a variety of foods such as oatmeal and yogurt. The peptides will not "gel" in cold liquids and they do not alter the texture or thicken liquids.  You get 18g protein per serving and it's completely tasteless and odorless.
Grass Fed Pasture Raised Beef Gelatin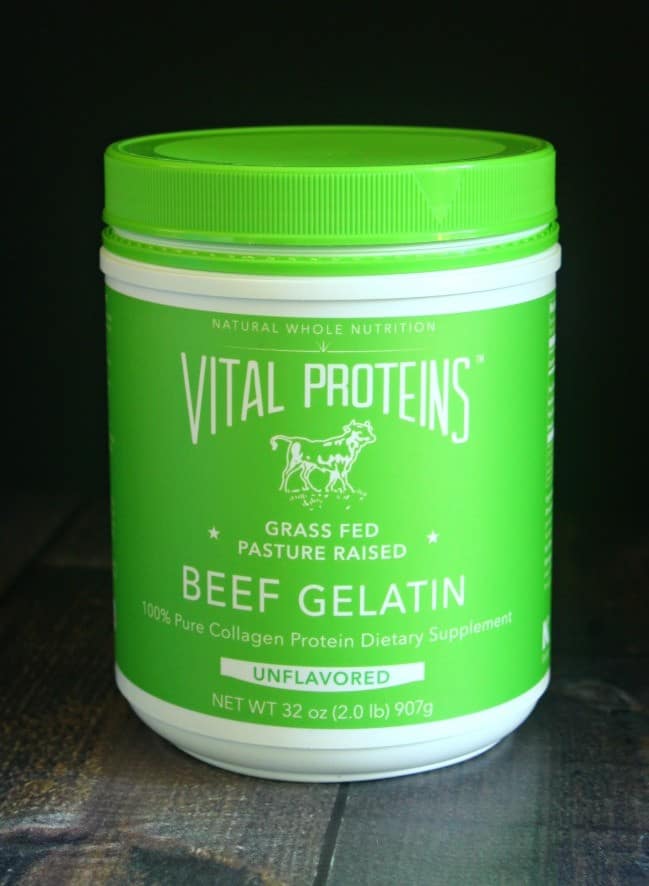 The beef gelatin will thicken and "gel" in cold liquids and dissolve in hot liquids.  This makes it ideal to mix into herbal tea or broth as a drink, and also for making fun, delicious recipes like gummy candies (yay!), custards, soups, stews, and fruit gelatin.
The amino acids contained in gelatin are therapeutic and are identical to the protein found in skin, nails, hair, bones, cartilage, and joints. Gluten Free, rBGH Free, Non GMO.
Grass Fed Collagen Beauty Greens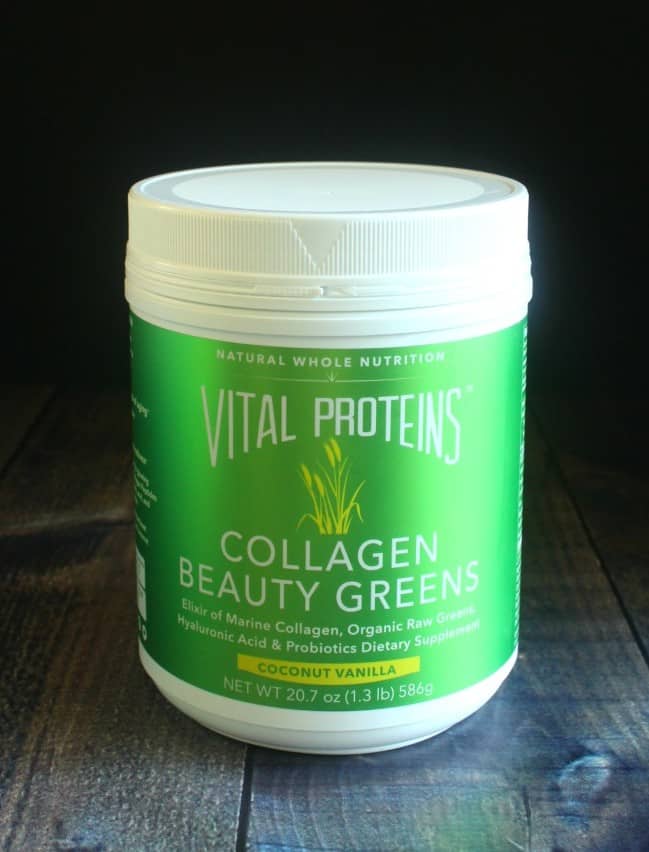 Vital Proteins' Collagen Beauty Greens is a natural elixir for glowing skin and beauty that starts from the inside. You get non-GMO Marine Collagen Peptides combined with healthy organic greens rich in Vitamin A, hyaluronic acid, and probiotics to deliver beauty from within for healthy skin, hair, and nails.
The Collagen Beauty Greens combines organic coconut water with Madagascar vanilla beans to deliver a smooth and natural coconut vanilla flavored drink mix.  You mix one scoop into 8oz of any cold liquid for a delicious nourishing drink, or, mix it into a smoothie!  Per 1 scoop serving, you'll receive the benefits of the following:
9,375 mg Collagen Peptides – Foundation for healthy skin, hair, and nails
80 mg Hyaluronic Acid – Promotes collagen production and skin hydration
2B CFU Spore Probiotic Bacillus Coagulans – Good gut bacteria for a glowing completion
9,375 mg organic raw greens – Supports overall health and wellness
Grass Fed Beef Liver Capsules
Vital Proteins Grass Fed Beef Liver Capsules are a way to receive the benefits of one of natures most powerful superfoods, without actually eating liver – as many people have, er, issues with it, perhaps 🙂
The capsules are:
High in Vitamin A, B12, Folate, Riboflavin, Zinc, Copper, and Choline
Sourced from Pasture-Raised, Grass-fed New Zealand Beef
3400 IU (70% DV) Vitamin A per serving, 13.6 mcg (230% DV) B12 per serving
You get:
30 Servings per bottle
120 capsules, 750mg each
Final thoughts – and a recipe for next time!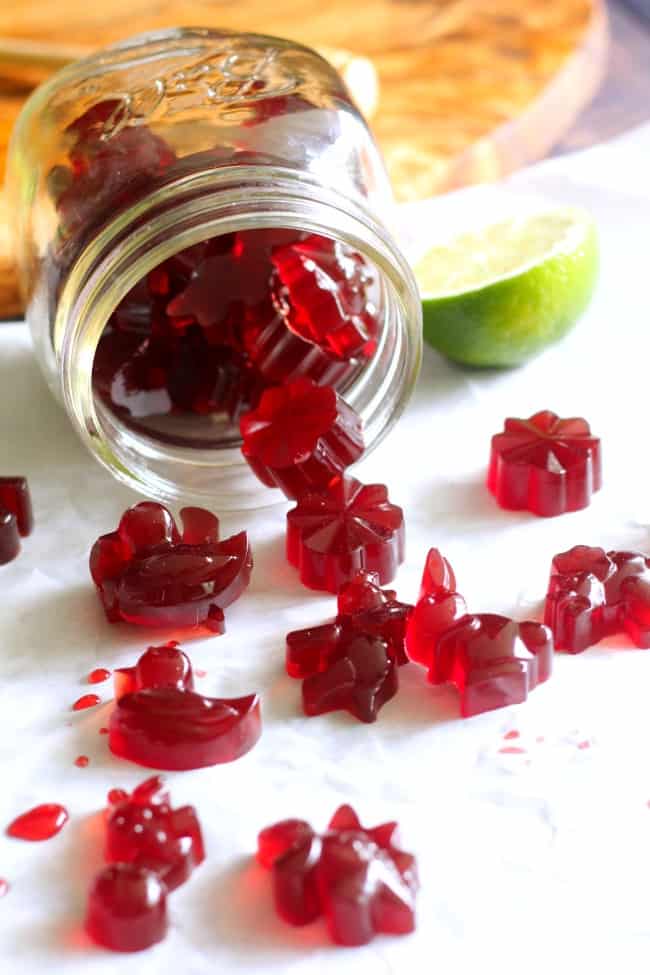 I'd been wanting to try Vital Proteins products for quite a while because of the health benefits and to make some tasty recipes for myself and the whole family!
I had a really fun time experimenting with gummy recipes (and my kids were flipping out that "candy" could be healthy) and enjoyed mixing the beauty greens into a smoothie with banana and almond milk.
Stay tuned for next Tuesday when I share my recipe for Sour Cherry Lime Gummy Candies using grass fed beef gelatin!  Find out more info about Vital Proteins or purchase products by visiting their website.
Thank you to Vital Proteins for providing me with these awesome grass fed collagen products and sponsoring this review to share with you! 
Have you tried collagen proteins yet?  What is your experience?