This post was sponsored by TULA Probiotic Skincare and all opinions are my own, as always.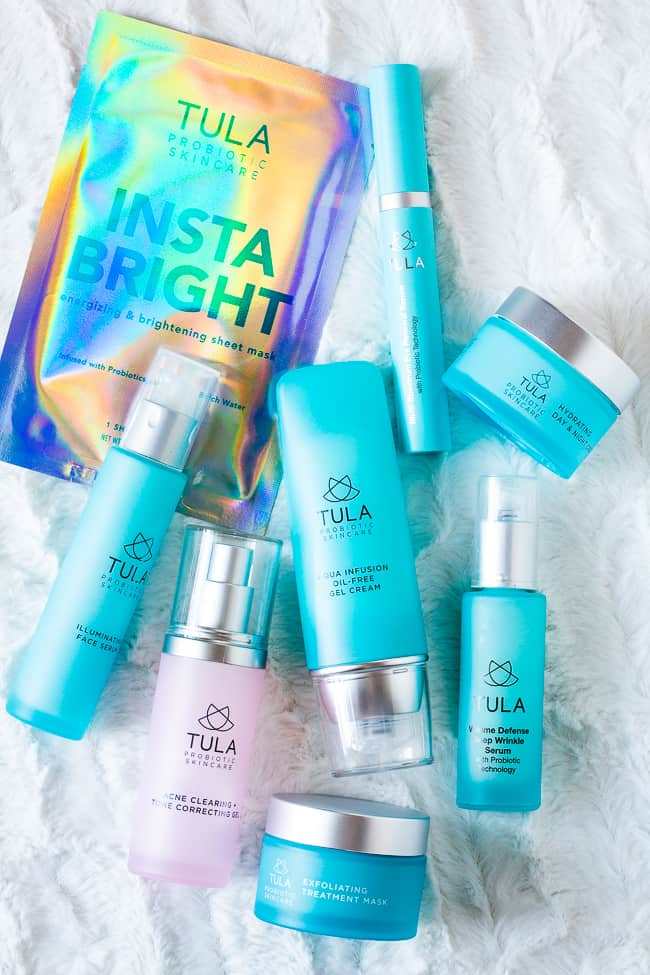 The holiday season is almost upon us! Which means it's time to think about gifting a little TLC to those we love (and ourselves!)
As you all know I'm a big fan of TULA Probiotic Skincare for all it's done to make my skin clearer and smoother over the past 6 months.
Luckily for all of us, TULA has put together some incredible holiday kits so there's something perfect for everyone out there, regardless of skin type, needs, and price point.
Plus, TULA also has a super cool new mask – the Insta Bright Energizing & Brightening Sheet Mask –  that's just MADE for prepping your skin for holiday parties (and soothing it afterwards!)
Better Skin Gifts with TULA Probiotic Skincare Holiday Kits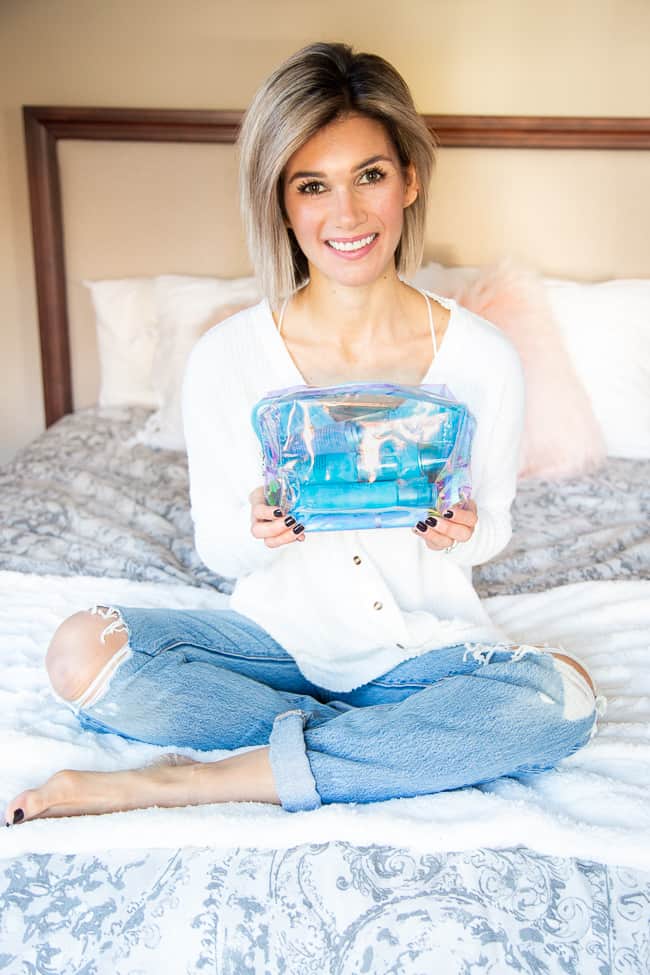 The gift bags themselves are just too cute!  Although it's tough to see how pretty they are in the photo above – they make the products look extra special and perfect for gifting.
First, TULA is offering the Bright & Balanced Kit.  This kit contains three of their skincare essentials for brighter, more balanced looking skin (the three I started off with).
You also get the limited-edition INSTA BRIGHT Sheet Mask in this kit.  This mask is the key to the holiday party glow you'll be rocking all season.  It's just $78 with $130 value – which means 40% savings!  Plus, use the code PALEOMAMA for this or any TULA purchases and receive 20% off your order!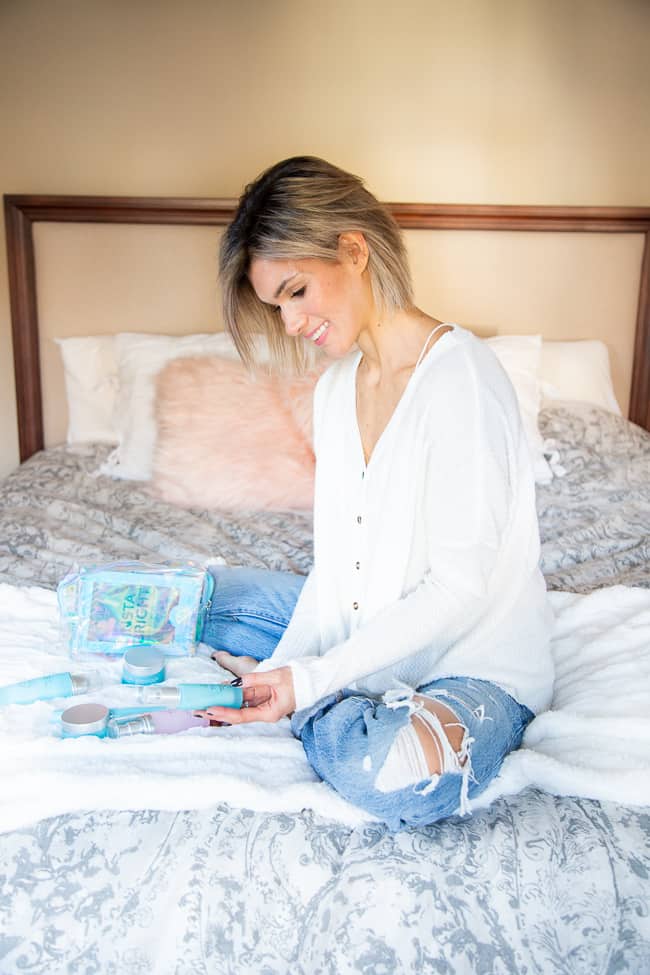 The Ultimate Self Care Kit comes with so many goodies.  This kit includes the Hydrating Day & Night Cream, Multi-Spectrum Eye Renewal Serum, Illuminating Serum, Exfoliating Treatment Mask, and 2 Insta Bright Energizing & Brightening Sheet Masks.
These are all full size products and the entire kit is just $148 (42% discount).  The products suit all skin types.  Remember you can use code PALEOMAMA for 20% off too!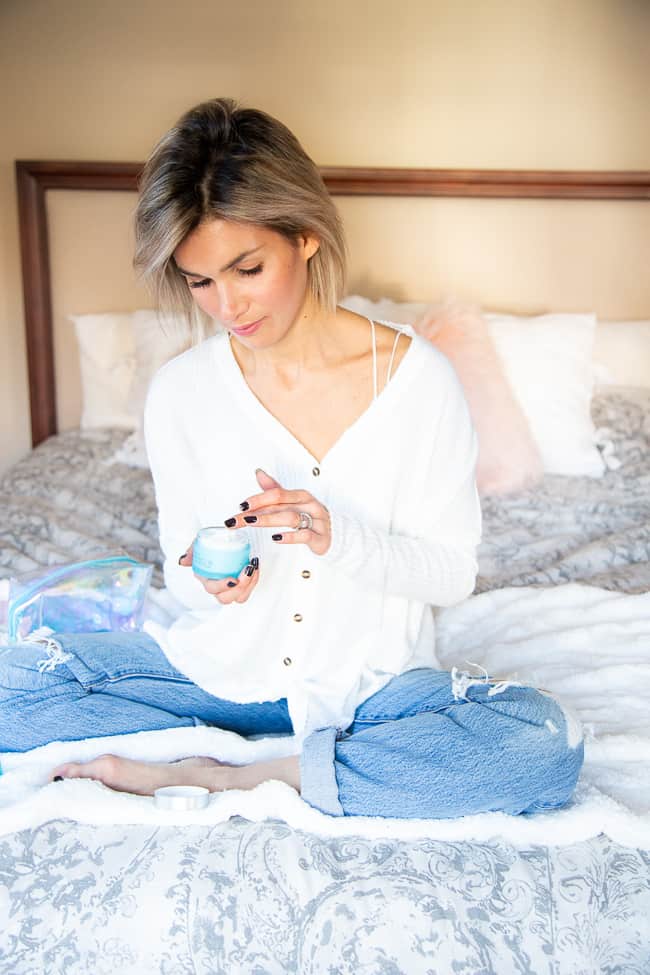 Also, if you know someone who is all about masks, TULA's Mask to the Max Kit will be perfect!  It includes the Exfoliating Treatment Mask (my personal fave), Kefir Ultimate Recovery Mask (great for sensitive skin), and 2 Insta Bright Energizing & Brightening Sheet Masks.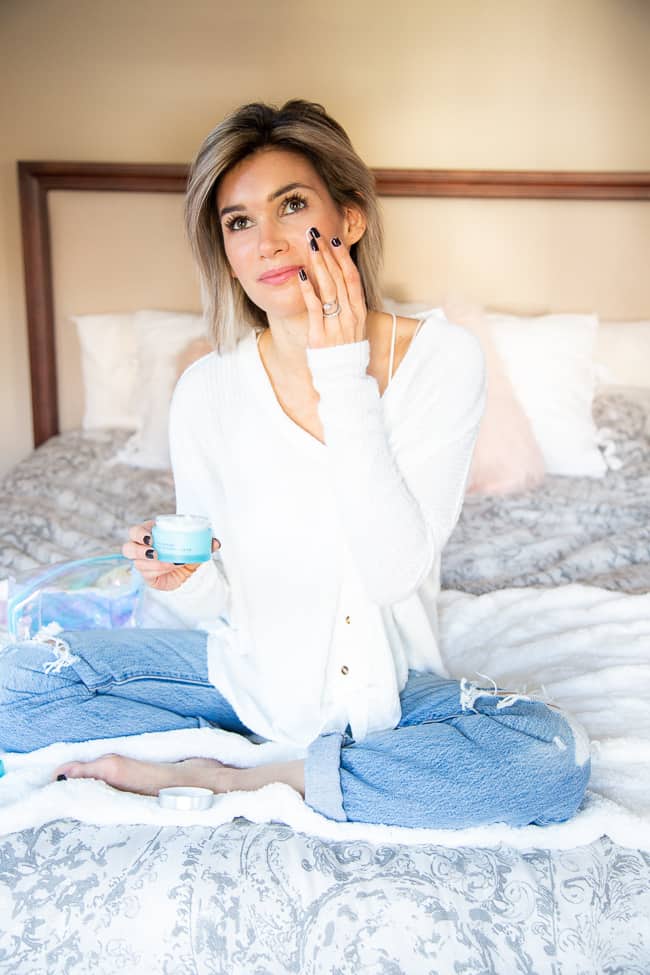 The exfoliating treatment mask was the first I used from TULA and definitely has helped keep my skin smooth and minimize breakouts.
Speaking of breakouts (okay, not my favorite subject exactly, but they need to be discussed!) I HAVE to include my two ALL-TIME favorite products when we're discussing holiday gifts.  First, the Acne Clearing and Tone Correcting Gel and second, the Volume Defense Deep wrinkle serum.
The acne clearing gel was the last product I added to my daily skincare routine.  It's made a big (and CLEAR!) difference in my acne – just as promised.
Since using it, I might get 1 or 2 blemishes per month now whereas 1 or 2 (or more) per week was my norm beforehand.  Of course everyone's skin will react differently, but I can't sing its praises enough!  At $36, it's budget friendly enough to try out for a month PLUS you'll get 20% off with the code PALEOMAMA as always!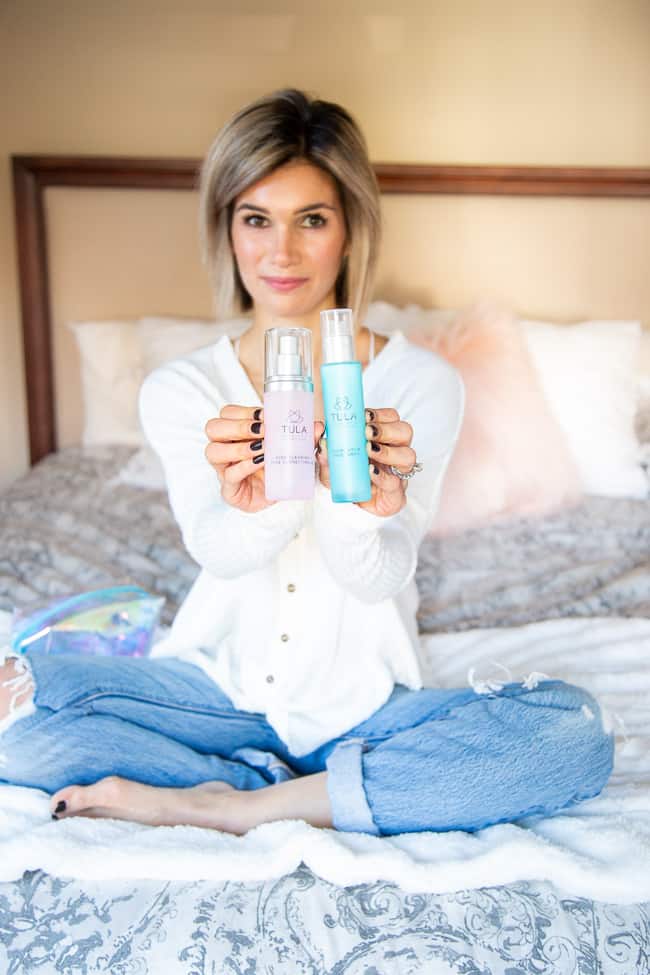 My second favorite product is the Volume Defense Deep Wrinkle Serum.  I've been using it daily for months and basically cannot live without it now.  It's just that good.
It's a milky, concentrated serum that targets deep wrinkles and lines by combining natural probiotics with retinol and Vitamin C.
It's suitable for oily, dry, normal, combination, and mature skin, so it's pretty perfect for just about anyone. Another option for an awesome gift!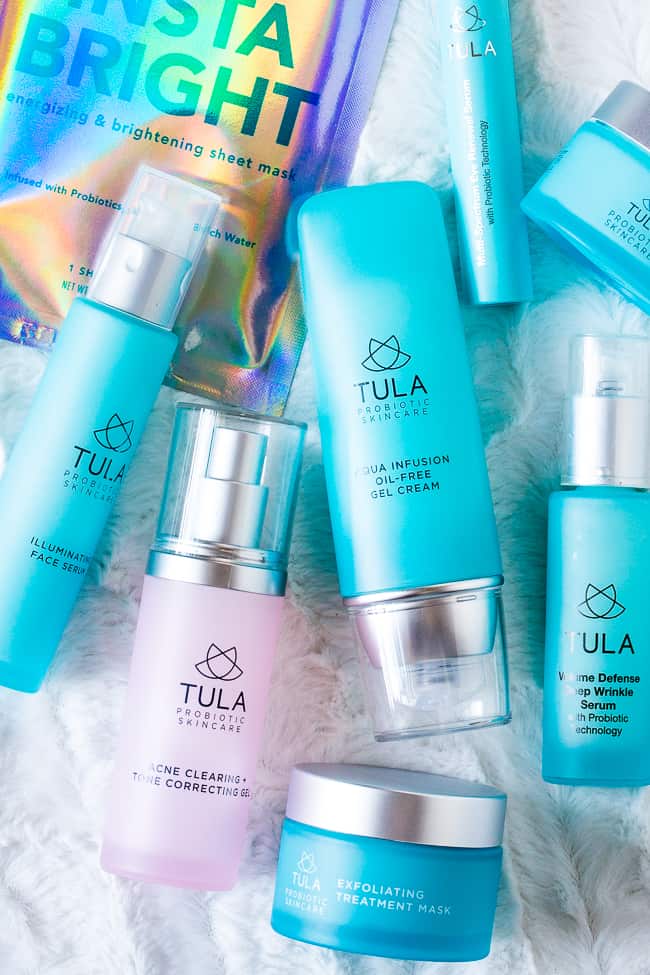 Check out all of TULA's clean, toxin and cruelty-free formulas here.  They combine 100% natural probiotics with superfoods like blueberries, turmeric and vitamin C.
You can also go check out all their holiday kits directly here – make sure to use code PALEOMAMA for 20% off your order!
I hope you're enjoying the fall weather and of course THE FOOD!  And speaking of food, I'll be back with lots more of it this weekend – see you then!