We made it!  All thanks to Adam's duffle bag juggling skills we successfully did not miss our flight, and after 10 hours of traveling from start to finish, we arrived in Seattle without any major calamities.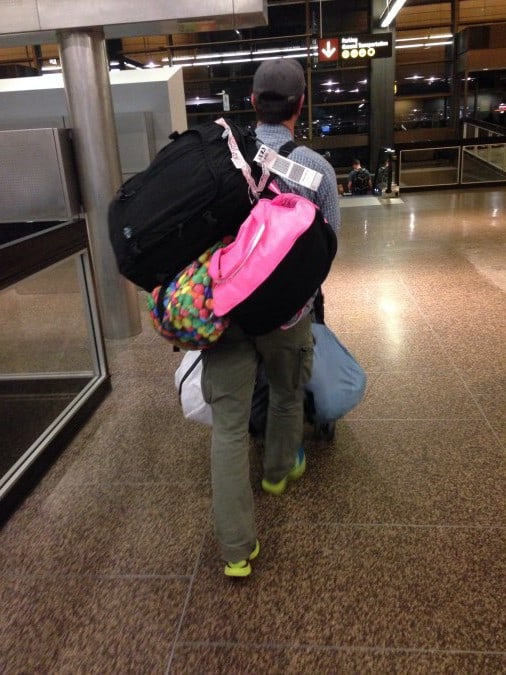 One thing I'm not so good at is adjusting my sleep schedule to a time change, but I'm actually pretty impressed that I'm waking up for the day at 4:30 am rather than 2:30.  For two days in a row I've run at 5am and seen the sunrise in North Bend, where we stayed with family for 3 nights, and had an incredible view of the mountains.  I wouldn't trade sunrise runs for more sleep, ever.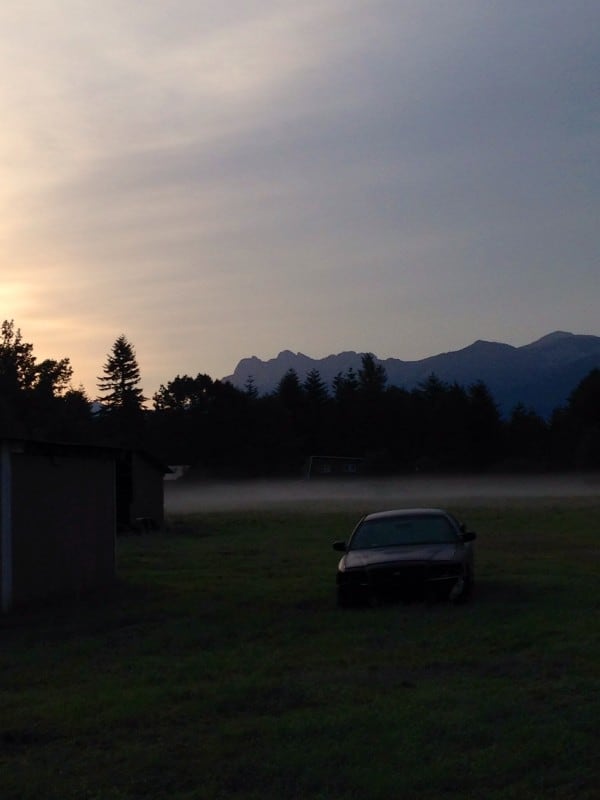 The kids have been having a blast with their older cousins and Drew discovered a new love for the "spork." He just can't get over that it's 3 utensils in one. Between that and "boy time" with his cousins, the first few days have been hard partying for him.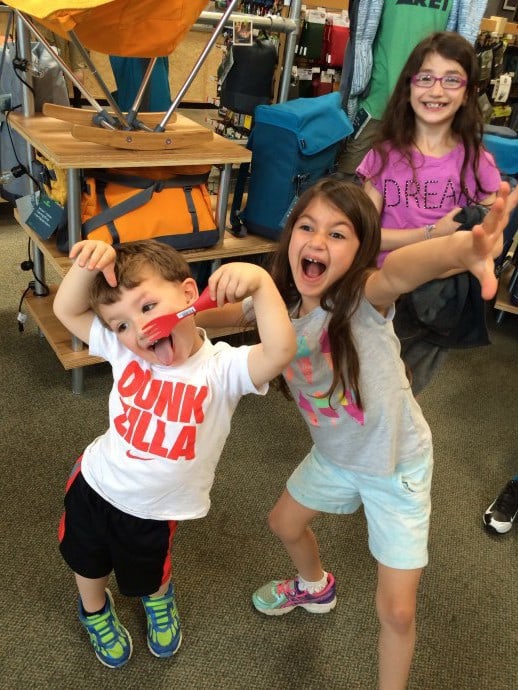 Random selfie for us to judge how old we look…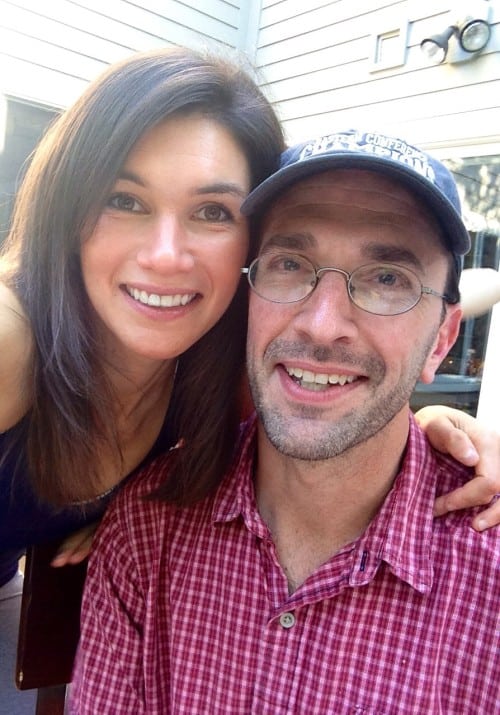 And an intro to baseball for Drew.  We still have 4 Barbie dolls here but he's discovering sports and not complaining.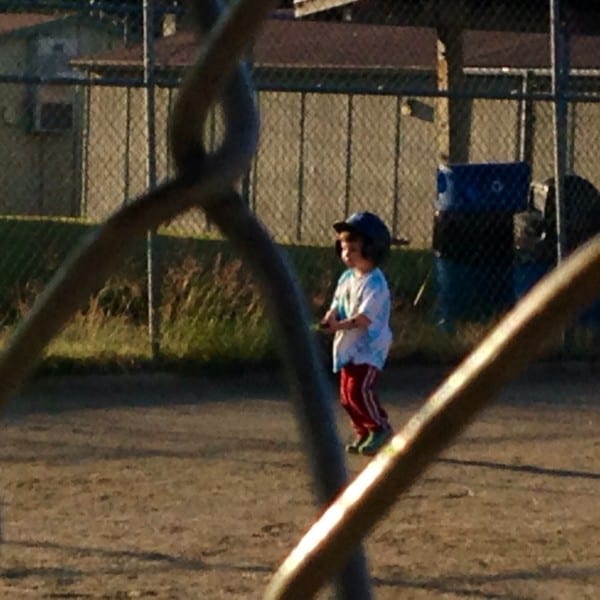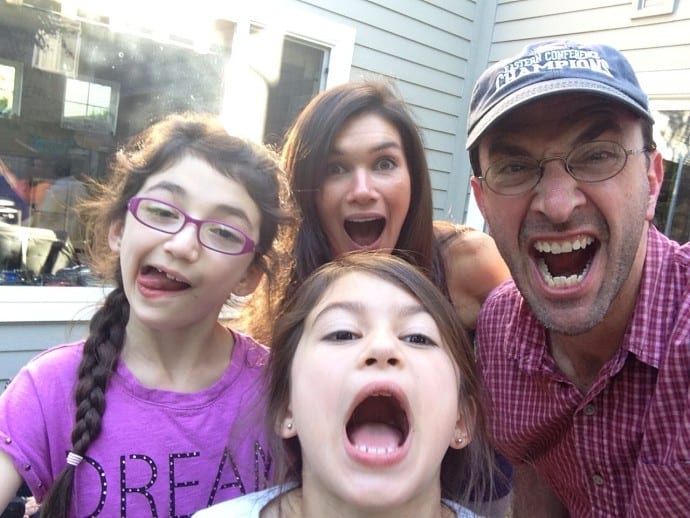 It's only Tuesday as I'm writing this but already so much has happened, I'm saving the full recap for when I return but I still managed to (almost) capture everything I ate this past Sunday.  The almost part is because I forgot to take a picture of my red wine. Go figure that the coolest thing I consumed would be left out.   My eggs and steak will have to suffice. Buckle up for WIAW!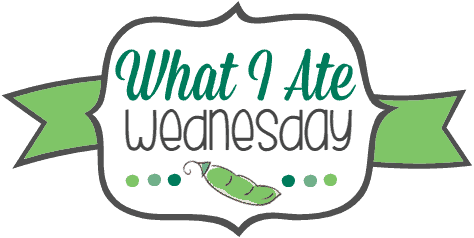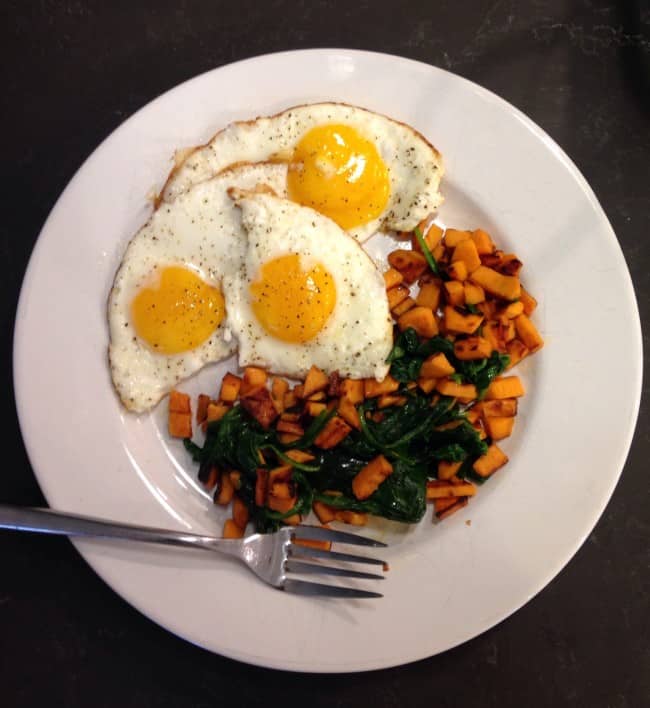 Breakfast!  Since we were staying at my brother in law's house I pretty much cooked a normal breakfast for myself, minus meat. This is a sweet potato hash with spinach and eggs all cooked in lots of butter and seasoned with salt and pepper. I've been eating a lot of butter on this trip and tolerate it really well.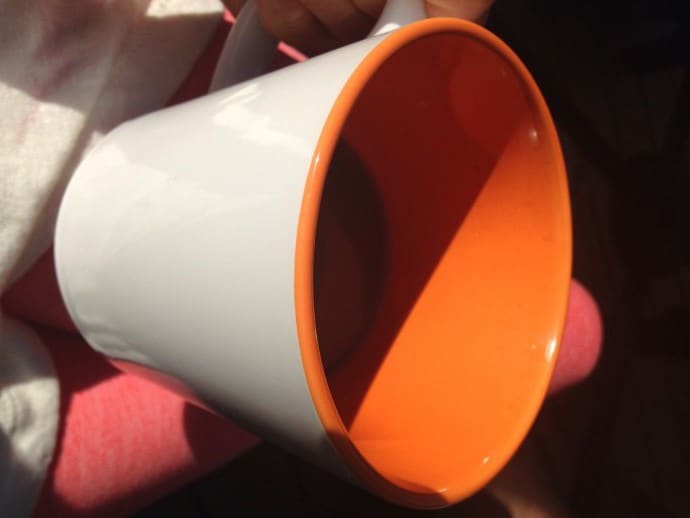 Regular coffee with lactaid milk. Reminds me of year that I lived on lactaid products! Not my typical of course but hey, it does the job.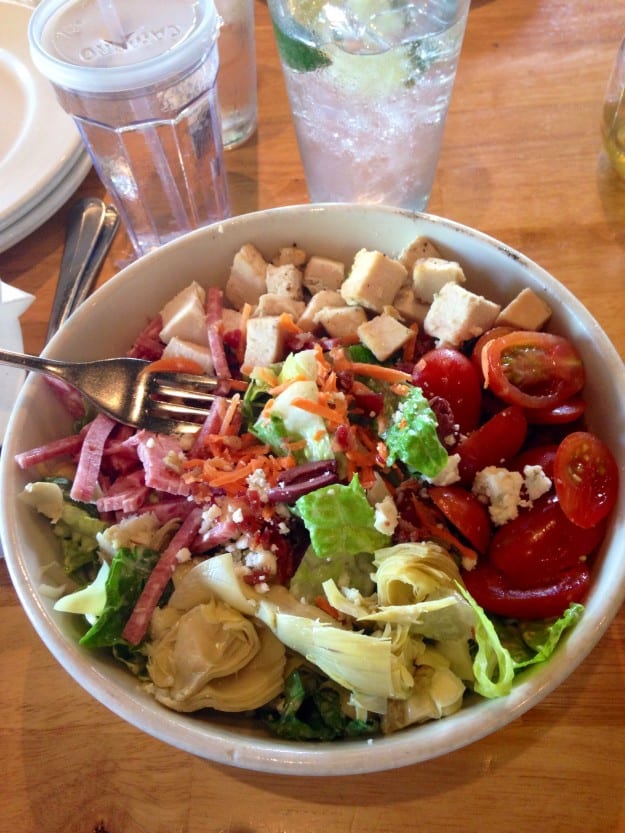 Lunch – After my nephew's baseball game we went out to lunch at a pizza place and I had an awesome salad – chicken, salami, pancetta, tomato, carrots, artichoke and Gorgonzola. I skipped the artichokes since they're high FODMAP. There was some creamy dressing that was really delicious and luckily worked out fine.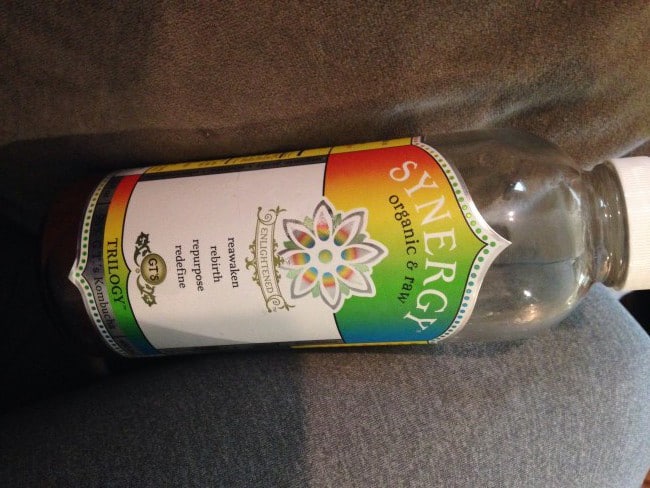 Thanks to target I had my kombucha later that afternoon. Apparently I'm not the only one addicted to it because you can find it everywhere now 🙂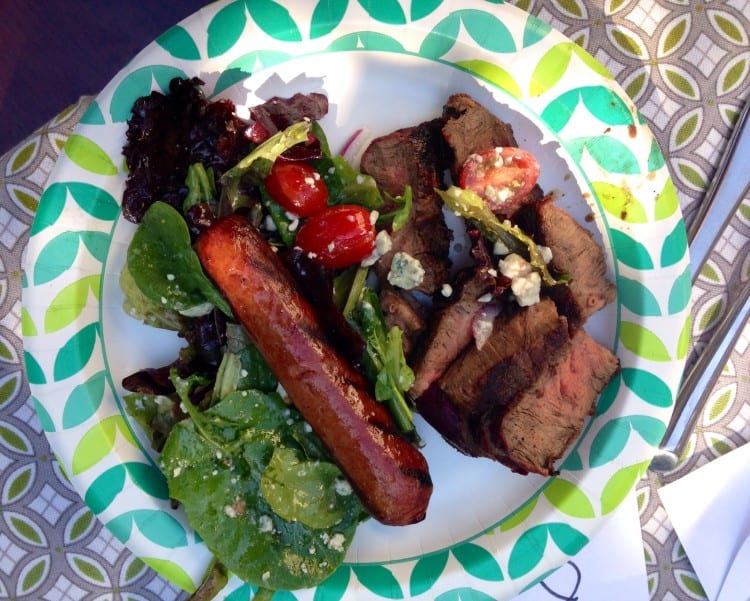 For dinner we had a big family barbecue for Father's Day and I had salad, flank steak, and a hot dog. The whole thing was absolutely perfect thanks to my SIL!  Especially the steak. I have a thing for steak, no doubt.  That glass of red wine happened right about now too.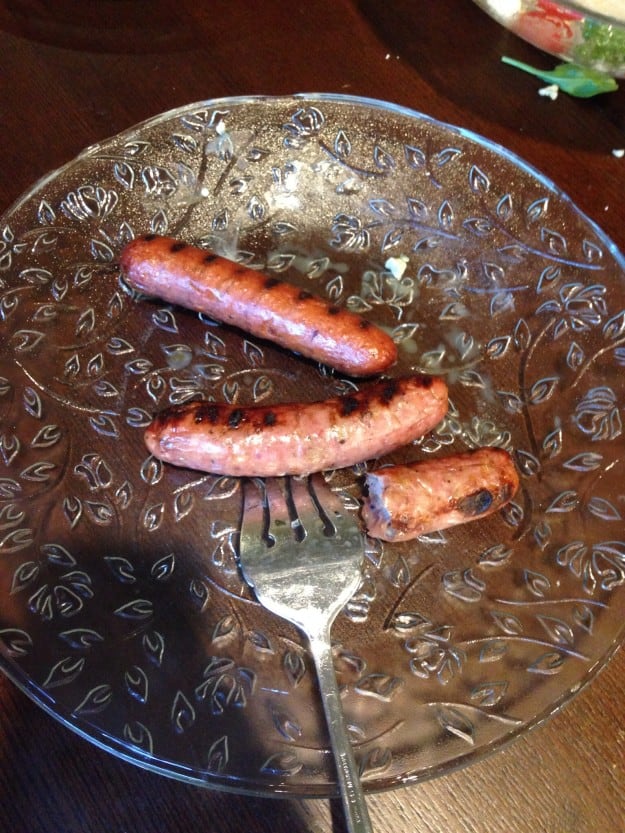 As we were cleaning up I had an aidell's chicken apple sausage and another small piece of steak, and that completed my day. I was still really exhausted and not adjusted to the time change and managed to stay up until 9:30 I think.  Even though my schedule's off I've been sleeping really well and not minding the early bed time at all. Definitely beats insomnia and running in the early morning is my thing anyway.
Hope you've enjoyed the awesome guest posters this week! There is one more very special one coming your way tomorrow!
Random food questions:
Do you like grilling steak? Have a favorite marinade?
Red or white wine?  I'm currently in a red phase but I go back and forth.
Do you like having the option to cook for yourself on vacation?  I like a mix of cooking and going out.
Happy WIAW!