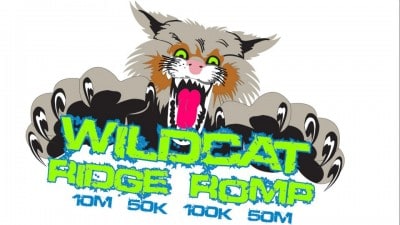 Gahh!  I signed up for a 10 mile trail race, blindly of course, and it's on Saturday.  At least it's only the 10mile right?  I haven't worn my trail shoes in over a year, haven't run on trails since then, and have never done a trail race.  Have you ever signed up for a race hoping for a fun, new experience and then somewhere along the line between sign up and race day wanted to back out?  This is me now, except there's no way I'm backing out.  I will just pretend it's not really happening until I'm out there running and then hopefully the nerves will calm.  Even writing this post is basically just me procrastinating and buying time before inevitably I have to find out at least SOME of the details:  like where it is, the time, maybe some info on the course ya think?  Yup, I'm that bad.
I've always wanted to be more of a "trail type" but I think my general personality is probably best suited to the roads, at least for now.  Which is really one of the reasons I needed to sign up for this race, because if it were just up to me I'd never get my butt to a trail, ever.  I'm kind of hoping that I have a good experience with this race that makes me a bit more comfortable being on trails in general.
So what am I really afraid of?  I think at the bottom of most of my fears is the fear of looking like an idiot.  Sounds pretty ridiculous but there it is, always there.  Sure I'm a bit nervous about the course, the bathroom situation, parking, hydration, heat, etc, but I know I can handle it all.  It's imagining all the seasoned trail runners looking at me and "knowing" I don't know what the heck I'm doing that scares me the most!  This silly, but very real fear has kept me from doing things I was interested in trying in the past, and I would rather just confront it now than let it eat away at me.  I mean, what's the worst that happens?  Someone thinks I'm a loser?  Someone laughs at me?  Hundreds of people laugh at me?  I guess I can handle it.  I mean, I write a blog now with all my thoughts out there on the internet and it's quite possible I'm getting laughed at on a daily basis anyway.   Do you like my rationalization?  Somehow it's not making me feel any better about the situation!
So a few thoughts/plans I have for Saturday:
I am running for the experience only, time is not an issue and I honestly want to enjoy it as much as I can.  It's taking the place of my typical weekend long training run and I'm not racing it by any means.

I have a hydration vest all set and ready to go.  I got the Nathan Zeal 2-Liter Hydration Vest, Light Blue/Danube Blue, One Size which is my first hydration vest purchase ever.  I tested it out on a particularly humid 6 mile run and it was surprisingly pretty great, no bouncing, comfy and easy to use.  I could see where some chafing might occur when I run longer by the shoulder area though, so I'll have to figure that out.  I plan to use it for the rest of my summer long runs.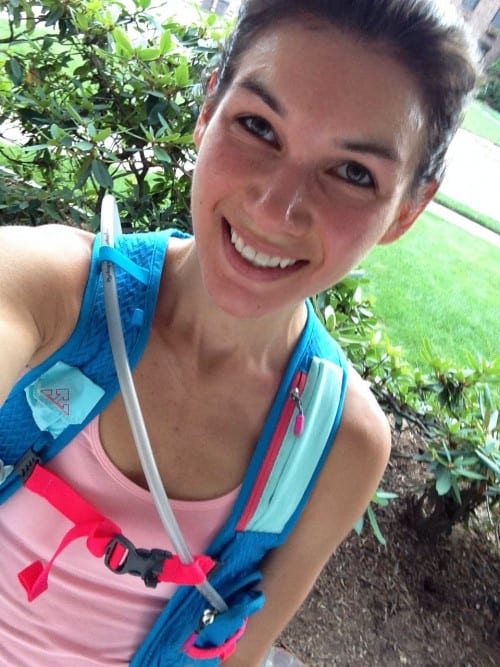 3. Water, bananas and Lara Bars will be my fuel.   These are my two go-to's for long runs if I'm not feeling the gel packs or powerbar energy blends or if I don't have any left, which is the case now!  It's supposed to get pretty hot on Saturday so the simpler the better.
4.I really hope the parking situation doesn't suck.  This is definitely a race pet peeve of mine!  Especially if the finish line is nowhere near the parking.  That kills my runners high for sure!
Who loves running trails?  Any tips for me?  Do you get pre-race jitters and what are the nerves about for you?
Wish me luck!  I'll recap for Monday 🙂