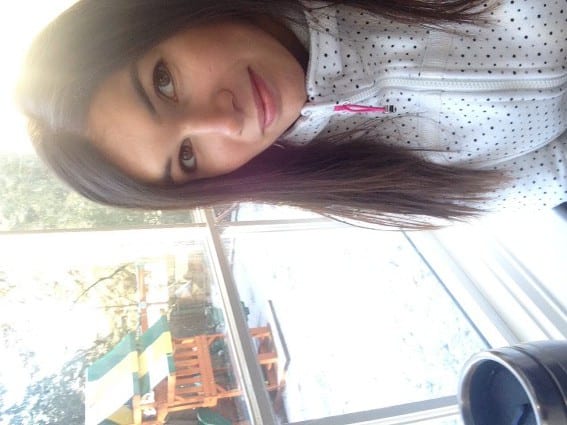 Today will be a "true" Thinking Out Loud Thursday with just a few things that have been floating through my mind this week.  Thanks for hosting, Amanda!

I'd just like to chat for a second about the weather (it's thinking out loud after all.) I imagine it's probably cold wherever you are since that seems to be the consensus.  As many winters as I've run through, it still amazes and baffles me that it can be in the single digits and I still feel hot and sweat on my run.
I'm not even layered up much – a long sleeve, a lined jacket (not even insulated) a hat, and gloves + mittens. Meanwhile I go to bring the kids to school and standing outside for 30 seconds has me chilled to the bone.  The body is an amazing and wonderful thing!  I will never fully understand how my body morphs climates after a mile of running, but it allows me to run all winter while enjoying both running, and the winter itself more than I would otherwise, so I'm not questioning it 🙂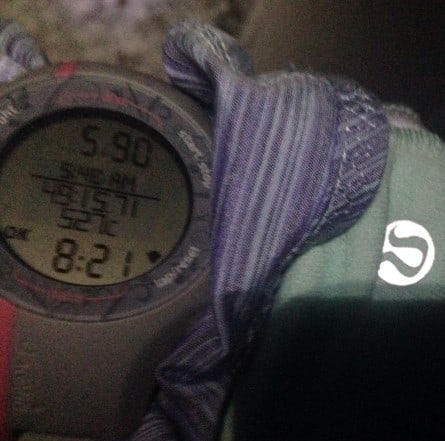 Since a lot of people are talking about Whole30 and sugar detoxes I've been reflecting a bit on my experience with this in Nov 2013.  My thoughts on Whole30 haven't changed much since I did it myself – I think it can be a great tool to figure out what foods to include/avoid in your diet.  Now that I eat pretty close to Whole30 on a regular basis it seems funny to remember back when it was 100% new to me.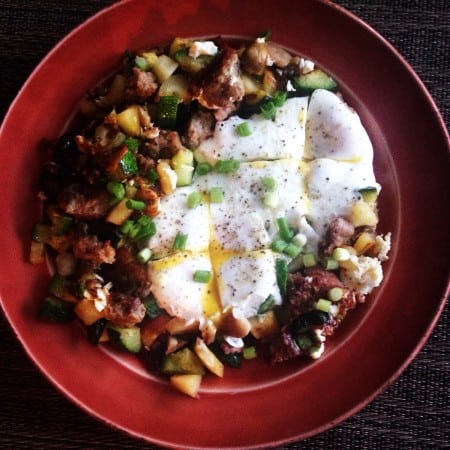 I have 2 pieces of advice for people doing Whole30 or something similar: 1. "Take it seriously, but not too seriously."  That will mean something different for everyone, but, overall it means you need to make this sort of experience work for you rather than against you.   It's not supposed to feel like punishment, it's supposed to feel empowering and sustainable.  While there are certainly tips to make it work better for you (I have many on this blog) it's really something you have to play with to meet your own needs.
And 2. "Do the freaking reintroduction the way it's spelled out in the book!" That second piece is really important, because I actually wound up doing another "Whole21" just to do the re-intro again.   It was around the holidays when my Whole30 ended and I wound up eating different food groups without a plan, and, had reactions that weren't clearly assigned to a specific food.  Definitely do it as they describe, because the whole point of it is to teach you about how your body responds to food.
Okay, I want to add a third piece of advice.  Whole30/sugar detox plans are NOT meant to be used as weight loss tools.  If you are doing it to lose weight, you should probably stop and do something else.  So not the point of these plans, although they might try to "hook" you with those types of claims.
Also, if you mess up and eat something off-plan, you didn't "cheat."
The only cheating that applies to Whole30 is if you are a man tossing the homemade Tupperware of grass-fed beef and veggies your wife lovingly made for you in the trash in favor of scarfing down 3 slices of pizza on the way home from work. That never happened to me, but it would be unforgivable, and yes, THAT is cheating on Whole30.
Kids and their cute New Years Resolutions.
This morning over breakfast my older daughter randomly brought up the topic of New Years Resolutions, which she learned about at school.  I was honestly very impressed with what she came up with.  She said she was going to make an effort to raise her hand more in school and answer more questions, and that she already has been doing it the past two days.  She is a quieter/less confident kid so this was really awesome to hear!  I didn't even plant the idea in her head which was even more impressive.  So cool to see kids reflecting and making decisions on their own without your help.
My other 2?  They're probably a little young for this.  My middle one said she was going to be a better sister at first. She's the most mischievous and sneaky of the 3, and we all knew this was most definitely not her resolution.  She followed that up with "get better at dance" which was more believable.  I suggested to my 3 year old that his resolution might be to scream less, to which he screamed back at me "but I like screaming!!!"  Of course you do.
What are your thoughts on sugar detoxes and Whole30?  If you're doing one, how is it going?
Did your kids make New Years Resolutions?  Did you make them as a kid?