I think I might be in WIAW withdrawal since I skipped it yesterday for the first time in over a year.  Therefore, you're going to see a few pictures of my recent meals pop up in this post, as well as my current thoughts on Paleo.  Think of it as a WIAW combined with Thinking Out Loud, and we'll be on the same page!

Things I've been excited about eating lately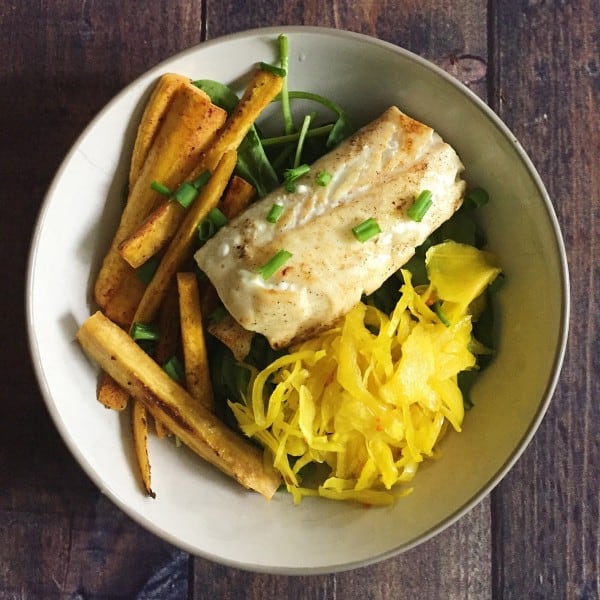 I've been craving spicier foods lately like sriracha, kimchi, and plain old hot sauce!  I've also hopped on the golden (turmeric) train, as in with my coffee last week.
I'm almost never at Whole Foods, but recently went with Drew to pick up a few things while at the mall (Whole Foods + outlets = shopping heaven) when I spotted turmeric sauerkraut!  Of course I had to buy it, but I will say that it certainly has an intense kick, so it's definitely a moderation food for me.  I also ate fish for the first time in quite a while.  Summer definitely seems to change what I eat!
My spice cravings also brought along these sriracha deviled eggs, which Diana and I demolished earlier today, basically right after the pictures happened.  Deviled eggs were the first "real" recipe I made by myself when I was about 10 I think, so they'll always be special to me!  Plus they are just insanely delicious in my opinion.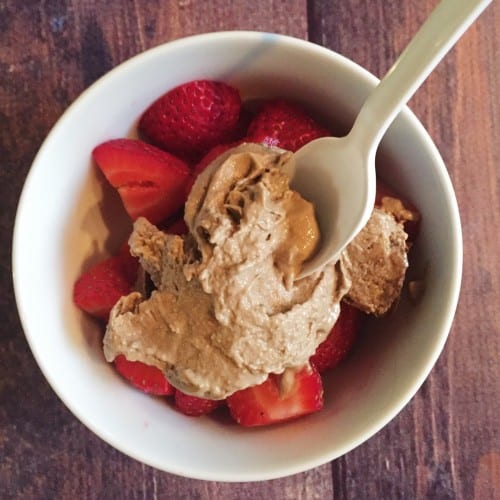 I've been on a sunflower butter banana ice cream kick!  It started with my chocolate ice cream bars and then of course I had to take things a step further.  There's a recipe to come in the near future for Paleo chipwiches involving this ice cream, so get excited!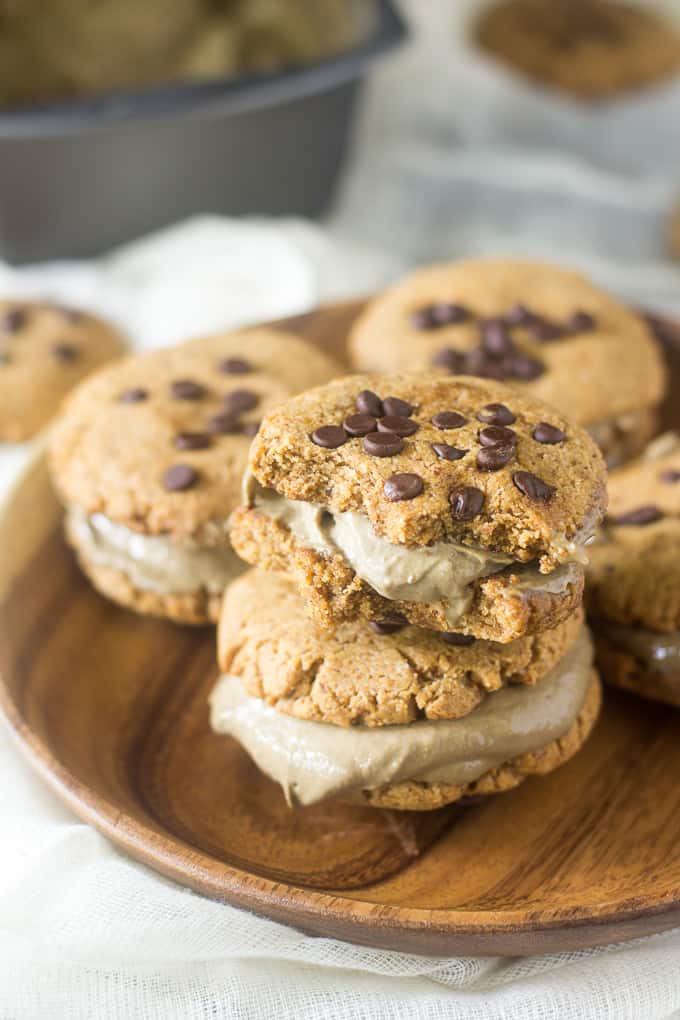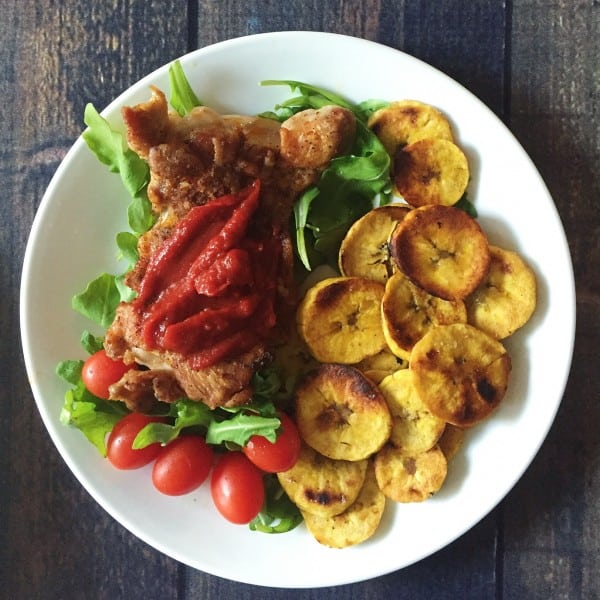 I also recently made a big batch of low FODMAP maple chipotle ketchup  and I swear it tastes better each time I make it!  I've been dipping everything in it from chicken to potatoes to meatloaf, burgers, and even putting it on eggs.  Yum! It also takes 2 minutes to make so definitely give it a try.
Is that enough food for now?  Oh gosh yes.  I really can't make it through a blog week without talking in detail about what I'm eating apparently.  Which brings me to my other thought, which is actually also about food, oops!
Current thoughts on Paleo
I've been eating Paleo pretty much 95% of the time for almost 3 years.  When I started out, "Paleo" for the most part, excluded white potatoes and white rice, and depending on who you asked, all dairy and added sweeteners.  Nowadays it seems to include grass fed dairy, white potatoes and rice, and unrefined sweeteners, but once again, all depending on who you ask!
Then within Paleo, there's AIP (autoimmune protocol) which further eliminates potentially gut irritating foods.  To confuse the matter more, the low FODMAP diet can fit into Paleo or completely stand on its own and many of you know I do follow it to some degree to control my IBS.  Anyway, Paleo is not necessarily a straightforward "diet" and really more of a broad "real food" lifestyle.  Depending on your goals and preferences, what you eat while "Paleo" can look very different from another person who also eats Paleo.
In my real life (as you can see from my WIAW posts), I actually stick pretty close to the original definition, although depending on what recipes are happening for the blog, I definitely push it in the unrefined added sweetener category, which is different from how I ate a year ago.  I really LOVE creating sweets for the blog because in real life, dessert happens.  At least in my real life they always have and always will!   And no one wants dessert to make them sick, so I think Paleo friendly treats are pretty awesome.
Those were not always my thoughts, however.  I was overly strict with myself when I started out (I did back to back Whole30s just to prove to myself I could) but now it's just all about feeling my best.  I still love my Whole30 breakfasts and I'll always love sausage and bacon 🙂  But seriously, what Paleo means to me now, is that I know what makes me feel badly and I try to avoid those things for the most part, and load up on what makes me feel great.  Whether you're Paleo or not, I think that's a good way to approach your food, and frankly, everything in life!
To sum up, even though my "Paleo" now looks different than it did at the start of the blog, I'm very comfortable with it and much more relaxed about it as well, as in when I go out to eat I don't care if what I'm served is not by-the-book "Paleo."
There is no one book anymore, and that's one thing I love about it.  That might make it difficult to understand for those new to Paleo, but, I think overall it's a great thing!  It just means more delicious, nutrient dense real food for more people, and less scary "diet mentality" that does no one any good.
Now I'm curious to hear your thoughts!
What are your thoughts on Paleo now?  If you're new to it, what hooked you?
Do you see Paleo as a fad diet or more of a general lifestyle/way of eating?
What's something that confuses you about Paleo?