I'm not sure exactly when "go to grocery store" became such an overwhelming task, but I think it must have been somewhere between the kids getting hungry and staying hungry, and blogging slowly chipping away at more of my time as the months go on.

In any case, grocery shopping sometimes stresses me out.  There's a lot to remember, always a lot to buy (whether I went 2 days or 4 days ago), options to weigh, compromises to make, and more $ being spent than I want.  It's a lot.  So I figured I'd share some grocery store thoughts out loud today, since it's Thursday and all.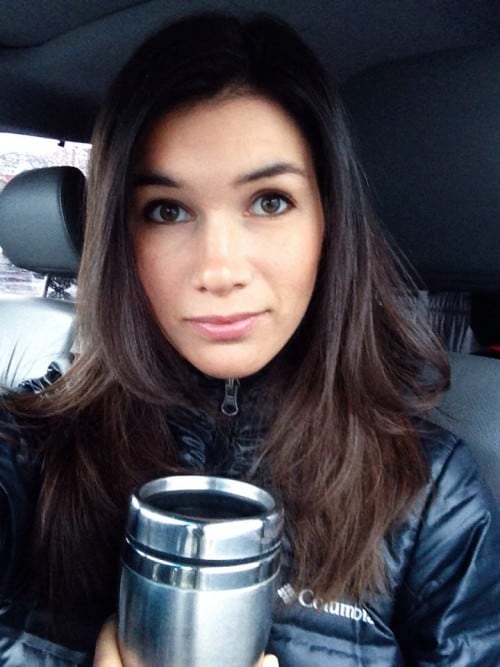 Look at me wasting time already finishing my coffee.  Funny how I'll blame grocery shopping on sucking up my time, when actually the 15 extra minutes I spend in the car drinking coffee and checking emails could probably be used more productively.  I haven't yet figured out how to grocery shop hardcore and drink coffee at the same time.  Anyone who has 3 kids probably knows what the hardcore part means.
Thought 1 – I don't have a list, again.  I don't really need one because we all eat the same things on repeat anyway.  But I can't remember if I need spinach.  I think I'm good, so I'll buy kale and then have variety AKA more green leafy things in my fridge than is safe for human consumption within the span of 3 days, but oh well.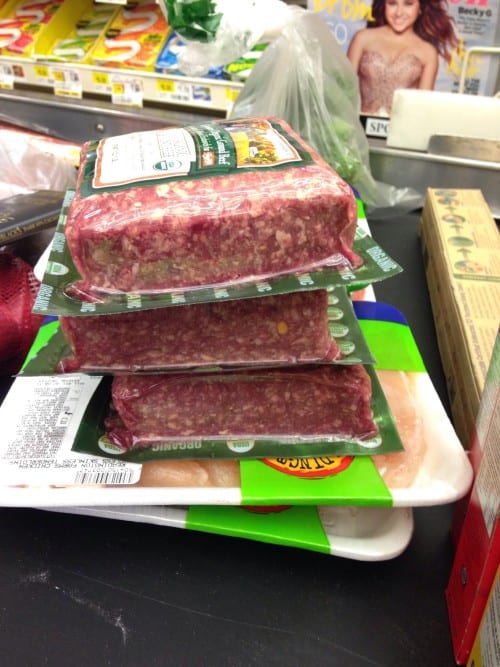 Thought 2 – Why does the grass fed ground beef have to be on sale only if you buy 3?  Sure, we'll eat 3 of them I guess but I hate feeling obligated.  Plus I'm buying 3 other types of meat anyway to cover everyone's "favorites" and now have to decide what to freeze.
Thought 3 – Must remember to buy gluten free cake mix for Adam's birthday!  Happy birthday Adam! (It was yesterday.)  Sorry hun, your birthday unfortunately did not coincide with a cake recipe for the blog, so we go box mix and do not look back.  #loveneednotbehomemade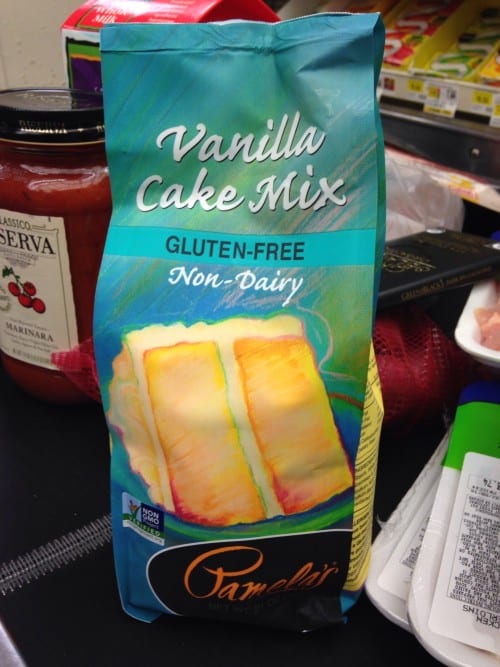 I'm sure he'll feel grateful to have married someone with so many digestive problems as he takes the first bite of this bad-boy-free-of-everything-in-normal-cake mix.  Should I buy dairy free frosting?  Blech, I'll make a honey buttercream…or something.  Could that go on the blog?!
Thought 4 – 6 yogurts, string cheese, whole milk, Horizon singles, Horizon Mac and Cheese.  If I consumed as much dairy as my kids do my insides would literally explode.  That is all.
Thought 5 – I know I don't need sweet potatoes but that's crazy talk.  I'm buying sweet potatoes.  Japanese ones are 2 for $3 but some are tiny and some giant?  2 giants it is, makes no sense though and I'm feeling suspicious.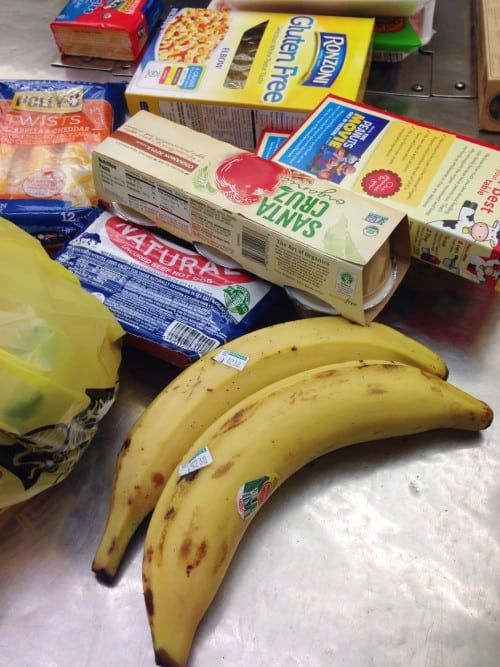 Thought 6 – I also know I don't need plantains, but that is also crazy talk.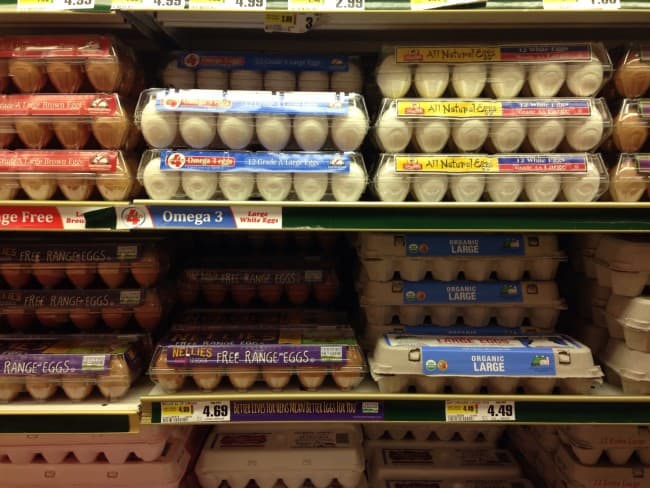 Thought 7 – Eggs are a girl's best friend.  Diamonds be jealous.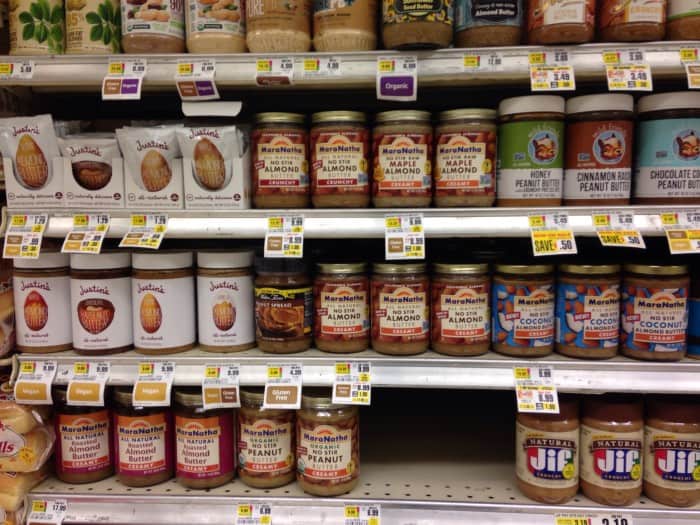 Thought 8 – I need more nut butter in my house like I need more kids, but I'll just look anyway because they're way too adorable all lined up.  One day I will try that cinnamon raisin peanut butter, though – holy yum!
Thought 9 – Wow, I barely bought anything, is this really all we need?!  Oh wait, this is the store with the really big, deep carts, so I actually have more in there than I realize.  A lot more. Oy.
Thought 10 – Forgot chocolate, this is an emergency, give up spot on line.
Thought 11 – I never eat sardines anymore – what the heck happened?
Thought 12 – I have literally not a clue how that bag of avocados got in there, but I'm going with it.  Must be a sign.
Thought 13 – I'm not setting foot in another grocery store until Sunday.  Oh wait Sunday's the Superbowl, make it Monday.  Oh wait, the kids are off from school Monday.  Now we have a problem.
Thought 14 – We totally needed olive oil.  I did not buy olive oil!  Whatever, I'm tired.
Grocery shopping lover or do you get overwhelmed?
Do you literally always forget SOMETHING like I do?
Fill in the blank using something grocery store related: __________ is/are a girl's best friend.