We went from mid 40's to upper 80's in just a few days, and all I'm thinking about since the change is SUMMER.  Does it surprise you that I don't always think deep thoughts?  Although I'd argue that thinking about the weather IS deep thinking, but that's another story entirely.  I can be a little weird with weather if you didn't already know.
It's not just weather though, everything starts changing this time of year and mentally I need to prep myself for what's to come.  Just a little thinking out loud to get my head together and pumped for my favorite parts of summer. And, just a side note, every single week as I write this post I'm singing the Ed Sheeran song Thinking Out Loud, in case you wanted a visual of what goes on over here.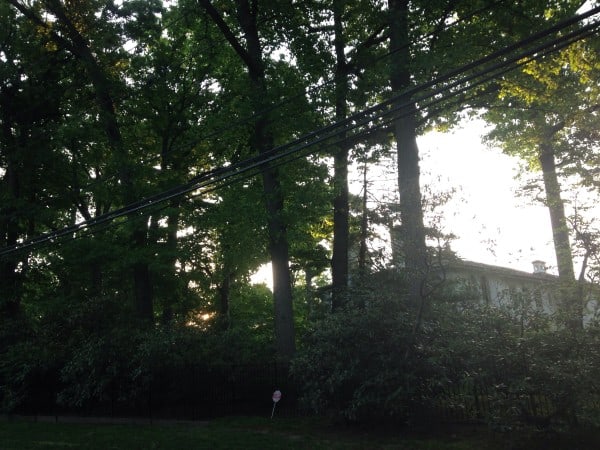 1. Hey guys are you still there?  I can barely see anything through all these trees (ha.)  The first thing I love about summer is that my neighborhood looks completely different because of all the trees!  My same old running routes are a billion times prettier this way, or rather I should say first and foremost, they are VISIBLE since it's light out by 5am. Visible and lush and gorgeous with all the greenery around.  Since I don't like heat, this is by far the best part of summer running for me.
Outdoor dinners with friends are one of my favorite parts of summer.  With three kids I don't get out a lot to begin with, but in the winter it feels IMPOSSIBLE to rally at 6pm and actually leave the house looking human.  Summer makes the difference for me.  Last night I met up with 3 of my best girlfriends for wine and dinner at Park West Tavern – that would be my ginormous partially eaten hanger steak and blue cheese salad in the picture.  Of course we should've taken pictures of ourselves too, but it seems like these things are easily forgotten with the first sip of wine.  Looking forward to more of these nights this summer!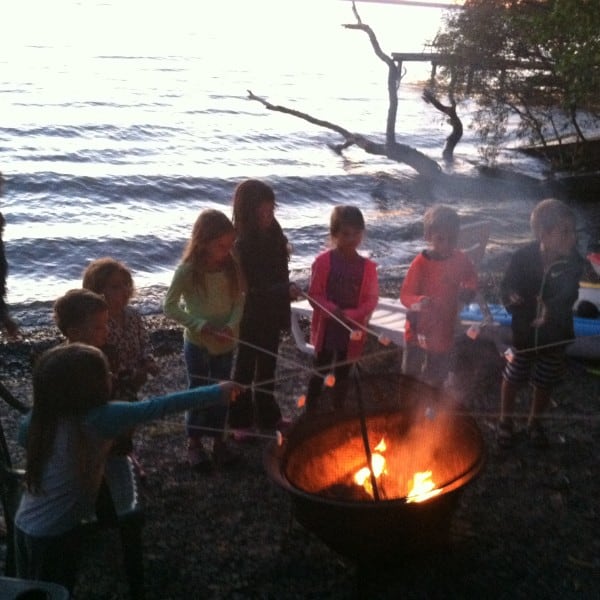 3.  An annual summer vacation with our friends is another highlight for me.  Four families with 11 kids all between 2 and 8 years old in one house sounds crazy but it's seriously a ton of fun.  We're renting a house on Cape Cod for a week in August this year, the photo above is from last year at our lake house.  Since our kids are older and we just can't see each other all the time like we could when they were babies, this trip means a lot to us AND the kids 🙂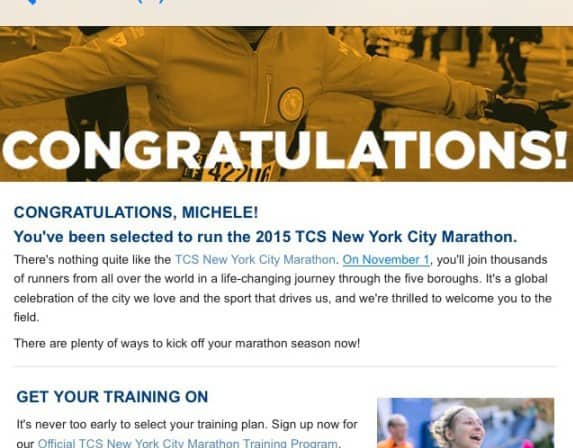 4. I'm crazy excited to plan my training for my DREAM marathon!  It still doesn't feel real that I'm actually going to run it this year, and I hope I can keep my emotions in check to enjoy the experience to the fullest and not make myself crazy.  I'm thinking about how I'd like to approach training and what I want to incorporate, and I'll likely begin officially training in mid July.
5.  In just a few weeks when school ends we're going to Seattle to visit Adam's family for a week.  I can't believe this trip has creeped up on us already!
Adam took the girls last year during their spring break, but Drew and I haven't been out there since November 2012, so it's a big trip for us for sure!   Traveling with a family of 5 across the country is a challenge and admittedly I'm a wimp with all of it, but VERY much trying to have a positive outlook and not worry about all the potential little things that could go wrong (stop thinking that!)  I've really loved Seattle the times I've visited, and of course spending time with family makes it an extra special occasion.
Speaking of my trip, I'd love to have one or two guest posters that week since I won't be able to blog as often.  I'll be away June 20-27, so let me know soon if you're interested 🙂  
What are your favorite parts of summer?
What summer plans are you most looking forward to?