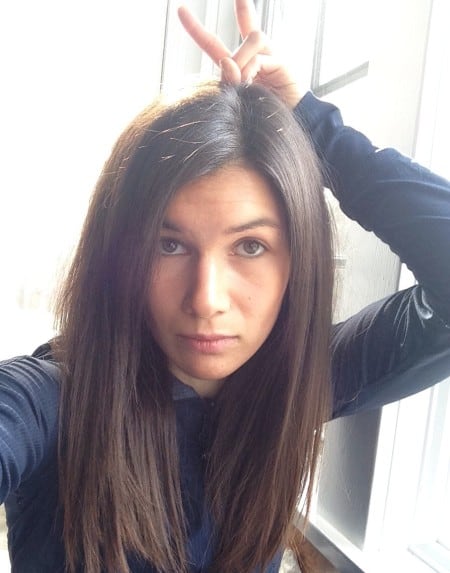 Happy Thursday to all of you and welcome once again to my brain!  There's always something going on in there although I can't make any promises about what that will be in the beginning of the post.  Thanks so much to Amanda for hosting the Thinking Out Loud link up, me and my crazy train of thoughts are always happy to participate 🙂

 Let's talk about laughing at ourselves.  Here, I'll start making some jokes.
I'm a control freak!  Haha!

I hate cleaning.  I'm a slob!  Haha!

 I can't relax and I make my life much harder than it needs to be!  Haha!
Well now those things aren't seeming quite so funny now that I'm just spelling them out like that in plain air.
I had a little revelation in the shower again (revelations tend to happen there) about the whole "laughing at myself" thing.  Sure, I'd like to think I can laugh at myself, but can I?
Honestly, I can only laugh at myself when I am the one telling the jokes.  Sadly this is where I'm at.  Of course I went further to ask myself "why?" And I came up with a few things.  Okay actually I'm just coming up with them now as I'm writing this, because that's the whole point of thinking out loud and frankly my memory is shot lately (another safe haha.)
I feel misunderstood when other people make fun of me, even if it's in good spirits.   Somehow when Adam jokes about something I want to jump and defend myself, or rather EXPLAIN myself and whatever behavior is the focus.  It's an attempt to control, it comes from an insecurity and feeling of vulnerability that I'm just not comfortable with.  Of course, I can literally make fun of the same thing but, yet, it feels "safe." If I'm making the joke there is no need to explain or defend.  That would just get really confusing.
I want to be in control of what the world sees.  This relates more to my blog and social media I suppose, and it's an interesting thing.  I am totally fine with putting a "real" photo of myself on the blog, telling you all my honest thoughts, and talking about my struggles.
Now, if someone else were to put that same info out there, or post the same picture of me (take the one above for example) I might not be so cool with it.   There is something about ME deciding what goes out that just makes it okay.
I think blogging, even authentically, can send the message that we're free and open, but, because I am still the one pulling the strings and deciding what to put out there, it's not really that way.  Blogging, no matter how "real" we are on our blogs, will never be the whole picture.  We all decide to put out there a selection of thoughts, photos, words, stories that we ourselves are choosing and we are very much in control of that.   I never considered how writing a personal blog can feed a desire for control in ones life until just now.  Some food for thought.
Okay, now this is getting a bit heavy so I am going to lighten it up with a few jokes about the new gray hairs I found.  See, I just can't freaking help myself with the self deprecating humor.  I certainly would want to know first if Adam was going to mention my gray hairs on his personal blog, if he had one!  I'm guessing it might not fly, depending on my mood.  Michele has gray hairs, haha!  See it's not that funny when someone else says it, hmm.
Anyway, in the past 2 weeks I've found 2 or 3 different gray hairs on the top of my head.  I say 2 or 3 because one of them was only a little bit gray, or it might have just been burnt by my flat iron, I couldn't tell.   I know I'm in my 30's and this is just what happens, but for some reason it surprised me.  Possibly because Adam, who is in his 40s, has not yet had a gray hair on his head at all.  I know this because I've been cutting his hair for a long time and I do specifically look for them since I think it's pretty weird to go past 40 without a gray hair.
I guess in the back of my mind I figured that having an older husband would mean that he would go through the big aging markers first and I would be long prepared.  Since it didn't happen, the first thing that came to mind when I saw the gray hair was that I must be getting older than I feel, if that makes sense.
I am not sure you actually wake up one day and say to yourself  "hey, you know I feel old enough today for some gray hair.  The time is right!"  If that's happened to you, I'm interested, because I can't imagine it happening to me.  In my mind I keep thinking I'll be like 27 at my next birthday, but, several years have passed, really quickly, and my brain hasn't caught up.
I don't know if I'll ever feel my aging or if it will be just another thing I like to be in denial about.  I promise I will never judge anyone again for "strange" behavior related to aging.   I was young and stupid, I didn't get it, and I probably still don't!
Do you laugh at yourself?
Do you like to be in control of what parts of you are put out into the world?
If you've started getting grays, how did you first react to seeing them?