I had a whole 5 hours, basically a whole day without kids, while my husband took my son to a baseball game and my daughters were at school.  Who's life is this?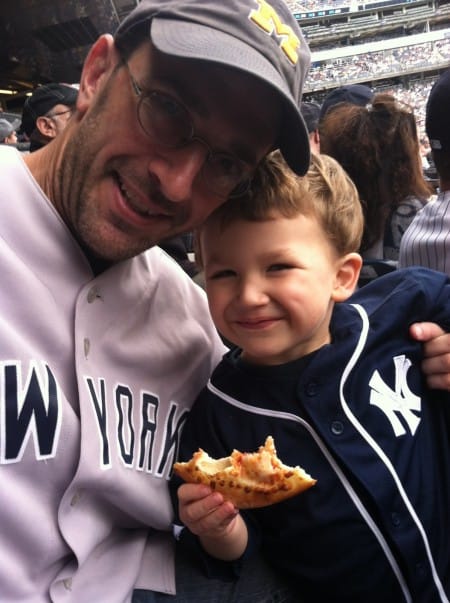 I was excited, thrilled and couldn't wait for all the refreshment and relaxation to take place.  Then I realized I was spending the day with ME so rest would most likely not be taking place.   And I was right.   All I did was clean, organize junk, make an important phone call, and think way too much.  Perfect timing for me to link up with Amanda for Thinking Out Loud.

For a mom who normally doesn't have 5 minutes to write a grocery list, having 5 hours to yourself can be frankly bizarre, and not necessarily in the awesome way you want it to be.  Normally when I'm by myself, I'm either sleeping, running, or blogging.  Notice I did not include bathrooming.  That is still rarely done alone around here.  Anyway, here are some things that went through my head today.
Cleaning takes a really long time and feels like a waste of energy.  Especially when you haven't done it in a really long time and the more clutter you get rid of, the more seems to appear out of nowhere.  Where does that clutter come from?  I can literally fill 3 garbage bags with junk and it looks exactly the same as when I started.  My house has pockets of infinite black holes filled with toys and garbage that multiply like gnats.  I'll never understand it.  Mainly because I'll never clean up enough to actually catch the clutter in the act of cloning itself.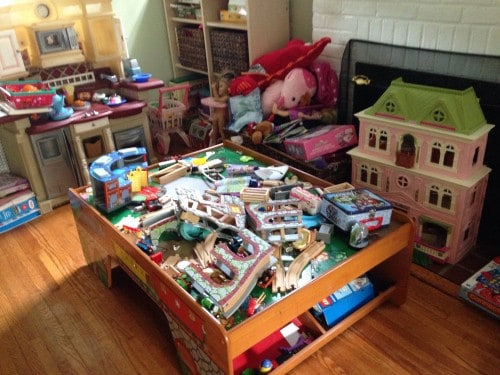 Having to go to different grocery stores just to get all the stuff on your list also feels like a waste of time and energy.   That's why I was a little too excited when I spotted this gem at my local stop and shop.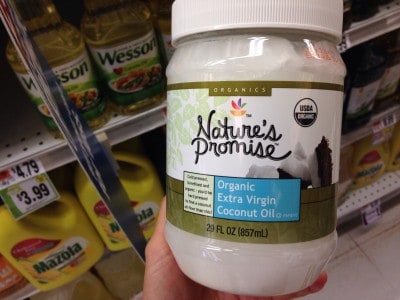 I've been trying to stick to Stop and Shop to save $$$ on groceries since Whole Foods, as we all know, eats up your whole paycheck quicker than you can eat an organic banana.  Nature's Promise brand at Stop and Shop is always reasonably priced and good quality as far as I've experienced.  One less thing for me to whine about while trying to stick to a budget.
Now that school is in full swing I need to read with my kids more.  Okay, there's really no excuse not to be reading with my kids all the time and through the summer, ESPECIALLY because I loved reading as a kid and still do, so my only excuse for that not happening is priorities were out of whack, and need to shift.  Honestly it feels relieving to just write that down!  Reading is a priority, woo hoo!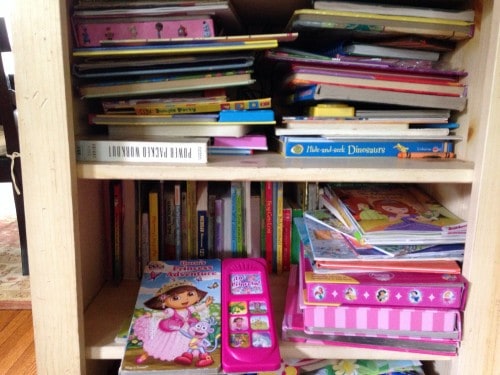 I've been obsessing over a paleo apple crisp recipe that will be made later today.  No picture yet because this is still in the dreaming/obsessing stage BUT this will be happening AND if all goes well you will have the recipe tomorrow and we will have an apple crisp to devour within hours.  There is a lot to consider when thinking about a paleo dessert recipe, so the obsessing is more than warranted.  So many roads you can take, which one will I go down with this?
This is the first week (week 8) that I'll be switching around my marathon training plan.  Inevitably the time has come for life to get in the way!  It's mostly good – I'm going away with a few friends for the weekend – and I'm also feeling like I need extra time before jumping back into higher mileage after the half last Sunday.  So, instead of a 16 mile run with the last 6 at MP like I had planned, I'll be doing 14 miles easy super early on Friday morning.  I'm planning to do the 16 next Sunday.
My toe hurts.  Yes this sounds like the most idiotic/pointless thought but to someone training for a marathon it's totally a relevant and pressing issue.  I have a bunion on my left foot (believe me not photo worthy) that's been slowly progressing over the years and only within the past week have I started feeling some stiffness and pain around that joint.  This does not make me happy!  I know running is probably the last thing that's good for a bunion but really?  After years and I'm only starting to feel it now?  It's annoying because I'm otherwise feeling good everywhere else.  I'm thinking about googling some bunion self help remedies but I'm not feeling so confident.  I'm really starting to not like my left foot.  It always has some problem.
I'm really over being alone and thinking so much.  Now onto picking up my girls and making the apple crisp!
Has anyone had bunion issues who's also a runner?  Do you prefer apple crisp or apple pie?  My head says crisp but my heart says pie 🙂