Thinking out loud – on my way to Austin, TX!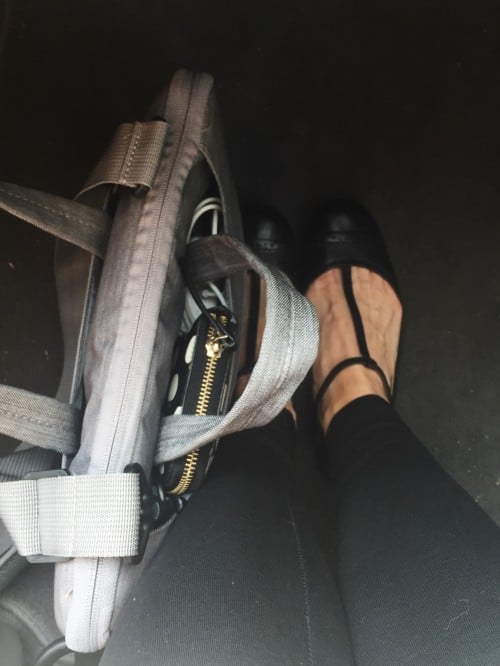 It's going to be a short one today since I'm on an airplane and out of the comfort of my chaotic home. (I was on the airplane wed as I wrote this to be exact) wait what? Why am I on an airplane?  This is all so sudden. Well, not really. This trip has been planned for months but I sort of didn't believe I was really going until maybe Monday – does that ever happen to you?
But yes, here I am. It feels so strange to be traveling without my kids or Adam, as if suddenly I'm 24 again, but not really at all. Especially not when I look in the mirror and see my not-24-anymore face, or take this silly airport selfie: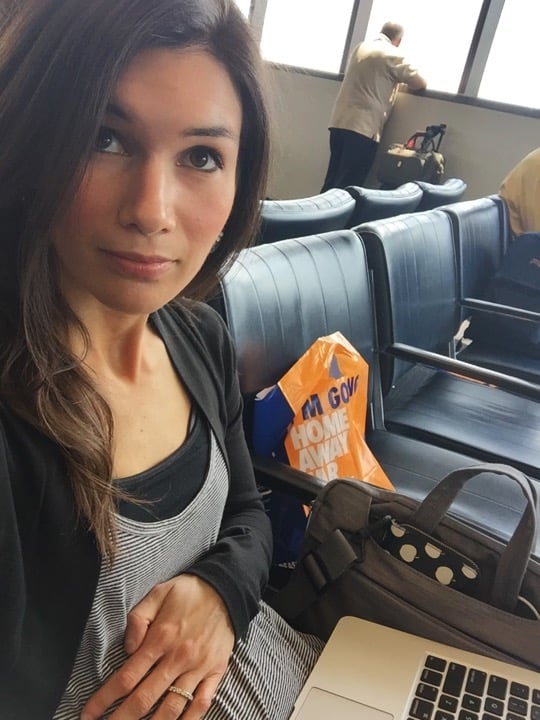 Anyway Im on my way to a Paleo f(x) "health entrepreneur" event which I signed up for way back in December, and I'm glad I decided to take the plunge and do something different. Back then I was possibly hoping to swing the whole weekend at paleo f(x), but it turned out to make more sense just doing the entrepreneur day. Next year I'm hoping the whole family can come for the weekend.
The timing turned out to be perfect for what's happening with the blog now. I feel like I (and the Paleo running momma, which is me as well, I think – blogger identity issues) am ready to take it to the next level, whatever that may be. I think that's the 'theme question' I'm going into today's conference with.
Needless to say, I'm excited, nervous, and trying to wrap my head around what this trip is all about for me. It's always a challenge to step out of my routine, and definitely to travel, so I think that alone will help me take in everything around me on this trip and make the most of it.
I'm hoping to report good things and a quick recap on Monday, and I have a not-to-be-missed dessert recipe scheduled for tomorrow (I hate secrets. It's Paleo and vegan fudge and it's amazing) so, stop back tomorrow for chocolate and I'll see/chat with you guys Monday about workouts and the conference. Though there will be no workouts in Austin – did not even pack sneakers 🙂

When was the last time you stepped out of your comfort zone?  What did you hope would come from it?