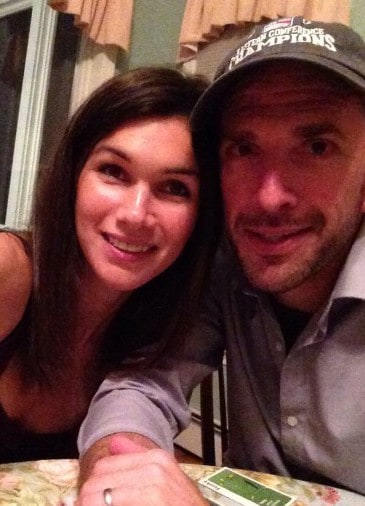 No, it's not my anniversary or anything, but my husband has been away for work for almost a week now and he's finally coming home tonight.  I'll be linking up with Amanda to Think Out Loud today about some of the not-totally-obvious things I've learned this week about what husbands are good for.

I'll just preface it all by telling you there is currently an ugly scary bug trapped under a bowl in my dining room, alive, right now.
As much as I tried to coax my cat into killing the bug this morning, he just wouldn't do it and since I'm a complete wimp with bug-killing I just stuck a bowl on top of it and will keep it that way until my husband gets home tonight.  I'll have to try to remember to say hi to him first before telling him the situation.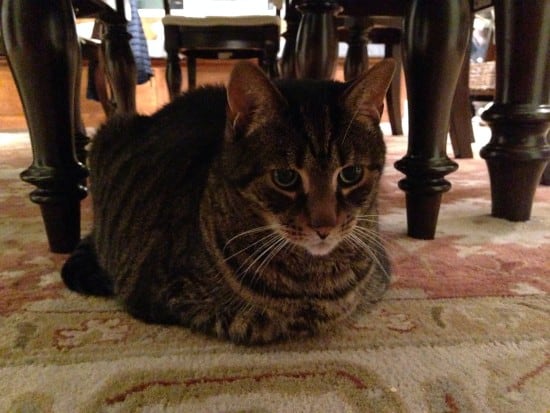 So the number one thing above all other things that husbands are good for is killing bugs.  I am so scared of bugs and really not joking.  Such a major requirement.  I'll even brag a little and say that not only can my husband kill bugs, but he actually seems to enjoy the process of it and feels genuinely proud of himself afterwards.  Even with big ones and ones that buzz and fly, which scare me the most.   And he won't quit.  If there's a bug alive in our house and he's home, it will be dead within 5 minutes.  You have to love that.
The second thing husbands are good for is taking out garbage and recyclables.  Why would you want anything to do with a man who doesn't have a burning desire to memorize the garbage pick-up schedule and put the heavy bins outside before 7am regardless of weather?  I am seriously spoiled because this is another thing my husband seems to really take pride in.  Even before I come back from my run in the morning, the garbage or recyclable of the day is already neatly outside ready to be taken away.
Third has to be carrying and pushing heavy things through an airport.  While I haven't had to do anything like that this week, I stumbled across this picture and was like "thank goodness for husbands," because I'm really whiny about airports to begin with, let alone if I'm forced to carry, push, and drag heavy stuff through them.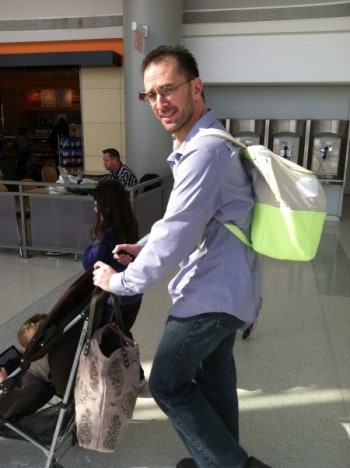 Fourth is that husbands can distract you/keep you warm from the cold before a race.  As much as I like running in the cold, standing and waiting in the cold is my 100% least favorite thing to do ever, and after waiting in the cold for even a half an hour, my body parts start going completely numb.  So I have that problem before most of my races.  But if my husband happens to be there it's not nearly as bad.  I can steal his throwaway sweats and he doesn't seem to mind.  Plus chatting with him is always a nice distraction.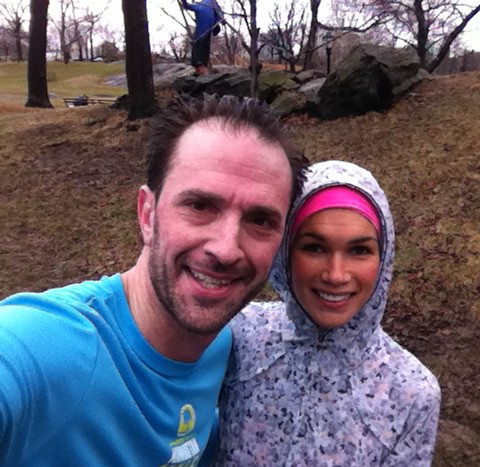 And the fifth thing that husbands are excellent for is cleaning up toys, dishes, and food that has been thrown or smeared on the floors and walls.   It really took my husband leaving for this long to realize that he is helping me clean up a whole lot more than I realized.  No, he may not be taking out the vacuum regularly but between the dishes, the random food and crumbs that show up everywhere, and the kids toys he is definitely doing something.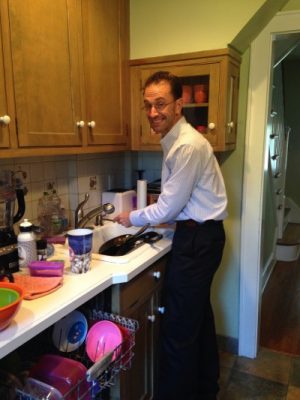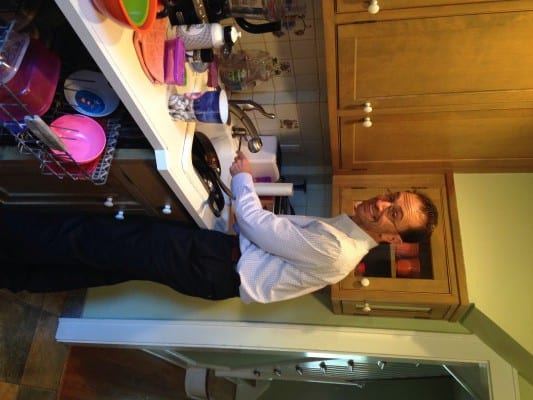 And now I'll shift focus back to the upcoming marathon, which is of course the big looming thing on my mind that won't go away.  Actually, what I've been thinking about even more than the race, if it's possible, is what I'll do after the race is over (like after I've come back from being dead and my system is at least partially restored.)
It's really hard to predict how I'll feel after the race, especially if it winds up being a good one, because I have a tendency to let the adrenaline of finishing a marathon guide me away from my original plans.  But at least right now, I'm looking forward to a big break from training the way I have been.  The timing of this marathon feels really perfect, because just 4 days afterwards is Thanksgiving!  Thanksgiving is my favorite holiday and always has been.  So the first thing I'll be doing after the marathon is not running at all and cooking a lot more.   Hopefully that means I'll be posting more recipes, and plenty of holiday themed ones since I just can't resist holiday cooking this time of year.
I'm going to wait until I'm dying to run again before going out for that first post-marathon run, and I'm going to take it slow.  I love running in the cold but I don't have any plans for structured training after the marathon. I'm going to run for pure enjoyment and that's it.  I won't be doing a spring marathon, and, as of right now I'm signed up for a half at the end of January and nothing else.  I hope to run another half this spring and also at least one 5K and 10K.  I haven't run a 5k in over 2 years! That will definitely be on my running to-do list for winter/spring.
So the scary bug has been under a bowl for 6 hours now.  Is it possible that it's still alive?  I'm not going to risk it and lift the bowl, and before I know it my superhero bug killing husband will be back and order will be restored (or at least the usual chaos, wouldn't really call it order.)
Can anyone add to my list of things husbands are good for?  I mean besides the obvious unconditional love thing 🙂  
What do you usually do after a marathon or other big race, and how soon do you start running again?  
Who's excited for Thanksgiving?