I've never done a "sentence per picture" sort of post because once I start writing I just find it hard to stop.  Today I will try to change that and do a bit more show and less tell.  Let's see how it goes.
Saturday morning started out with a 10 mile run.  No one in my family slept much Friday night for some reason, and I was up and ready to go around 5:45.  Unfortunately my kids were too and tortured Adam while he tried to sleep for the duration of my run.  He actually didn't say this to me but I know it must have happened.  As long as he gets to at least stay in bed he doesn't really complain 🙂
Yup, now I feel the rambling coming on.  So the run could've been awesome and perfect because the weather was amazing – shorts and a light long sleeve, no wind, sunrise.  But it was a pretty sluggish run for me 1) because I was sore from yoga the day before (big oops!  I jinxed myself on this one) and 2) because I went to sleep really late and woke up really early.  Not complaining though, because the weather alone made it better than nearly all of my winter runs combined.  Sort of.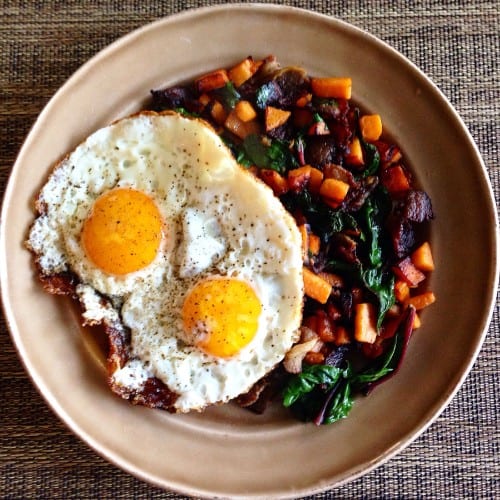 I ate breakfast and it involved eggs.  I know that no one is surprised by this.  It also involved beef bacon, sweet potatoes, and greens.  Again, not surprising at all.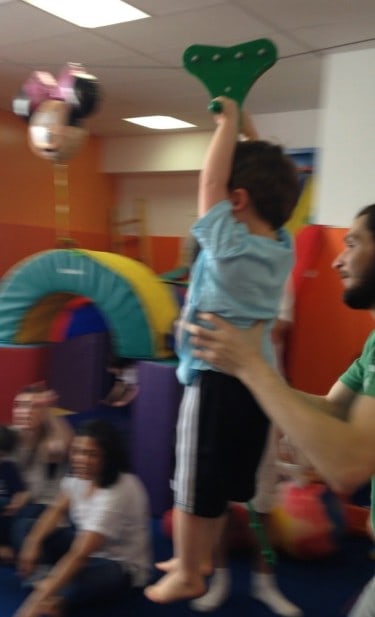 I took Drew to a birthday party and he couldn't get enough of the zipline.  This is somewhat uncharacteristic of him (not so into trying new things) so I was happy to see him "branch out" 🙂
It was nearly 80 degrees when we got back from the party and Adam and the girls were already playing in the sprinkler and having squirt fights.  The kids then played "beach" and styled each others hair into side-buns.  The hair styling was Drew's idea of course, he totally did Diana's bun all by himself.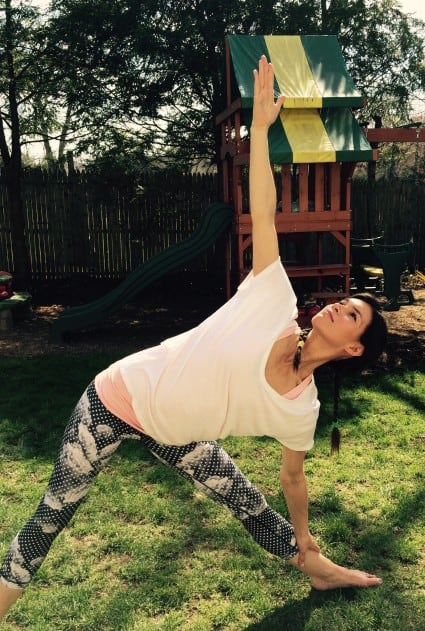 Drew has also been forcing me (yes, forcing) to wear "Anna braids" for the past couple of days. Between the braids and my spontaneous backyard yoga Adam isn't sure who he's married to anymore.  I'm kidding, but he did find it amusing enough to take a picture without me having to ask.  That is a nice compliment in my book 🙂
The temperature dropped way down Saturday night into the 40s which was nice because it meant it was nice and cool for my 5 mile run on Sunday morning.   The "recovery" run after a long run is always such a great no-pressure feeling.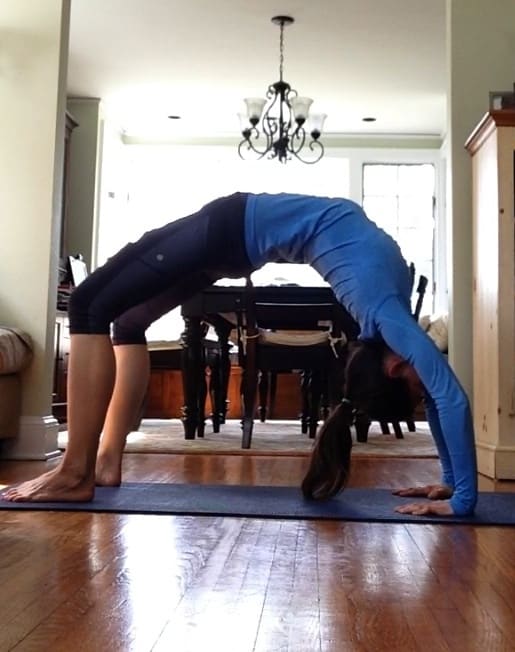 A little bit of yoga after breakfast on Sunday.  I can feel my shoulders and back opening up lately and it's awesome and encouraging!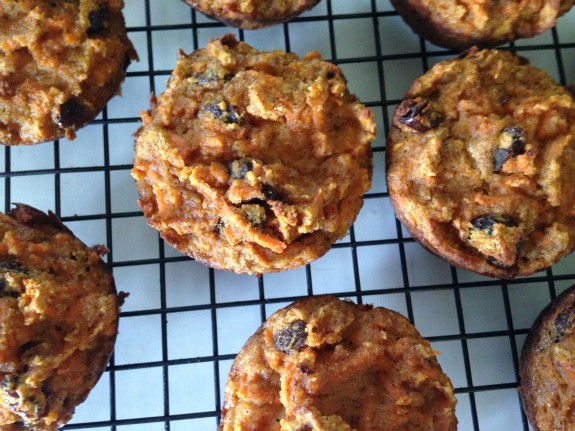 I committed to figuring out these carrot raisin muffins, and I might have nailed them on the first try.  I'm going to test another variation before sharing the recipe, but they were pretty great as is!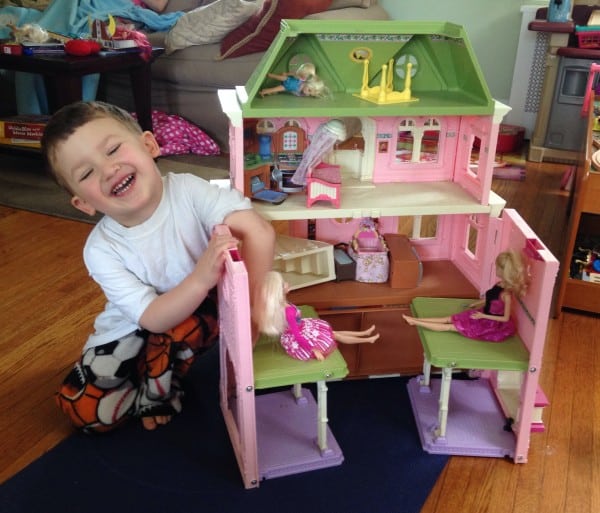 Drew is beyond happy to play with dolls.  He loves dolls a whole lot more than my daughters ever did, and I'm not sure where he's going with it but it's very sweet to watch, for now 🙂
Adam took Emily for another 2 mile run on Sunday and once again no stopping!  He also took about 50 pictures before and after, not to post on a blog or social media or anything, but just to have, you know, for himself.
What an interesting concept, having family pictures that are kept within the family, right?  I'm joking, he has always been great with taking lots of pictures and I never have been, it's the blog now that motivates me to take any, really. Although it seems strange, I'm actually grateful for that since I capture so much more now.
What was your weekend highlight?
Have you always been good with taking pictures?
Has social media/blogging affected how you take pictures or what you take pictures of?  
My answer to that would be yes, 100%.  I never took pictures of any food ever before starting this blog.  I didn't even know taking pictures of food was a "thing."  I still think the whole thing is strange even though I do it all the time now!
Lastly, LOTS of good vibes and high fives to everyone running the Boston Marathon today!  Can't believe a whole year has gone by since I ran it, how did that happen?
Super excited for all the runners and will definitely be watching!