Thank you Vega® Clean for sponsoring this post.
Whip up this quick, clean and healthy Strawberry Chocolate Recovery Smoothie after your next workout for a delicious way to refuel that tastes like dessert!  Protein packed, gluten free, dairy free, vegan.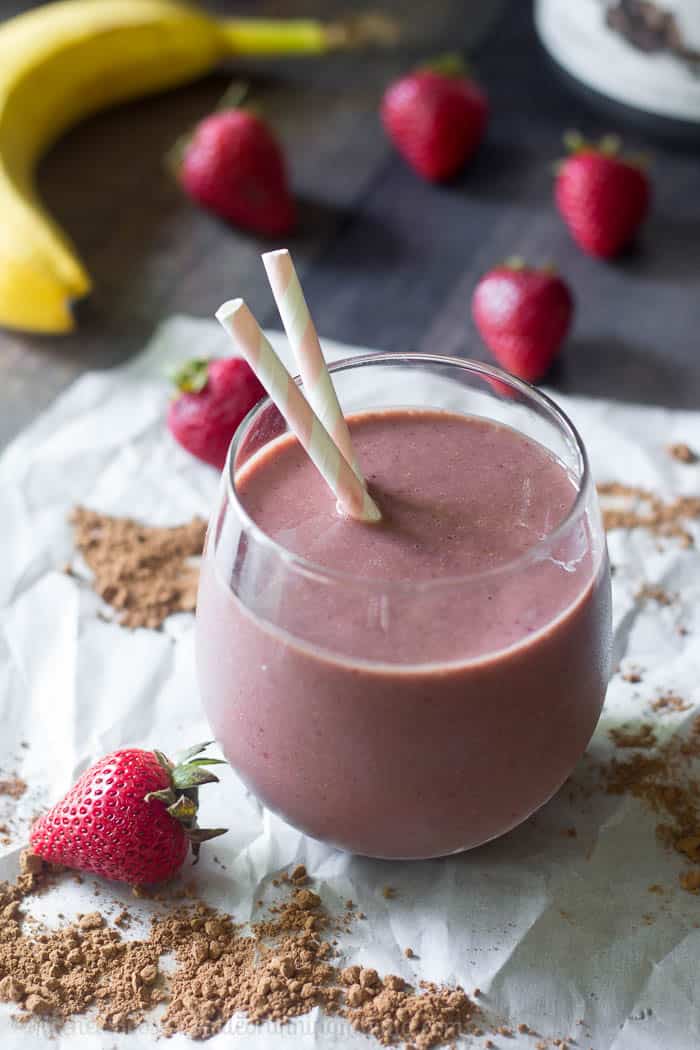 Smoothies are entering back into my life – it's officially summer! While a couple of sips of water post run followed by lots of hot food can meet post-run recovery needs over the winter, summer is just another story. I need more more fluids, period. And, I'm not the greatest with drinking enough/rehydrating generally speaking, which is where smoothies can really save me during the summer months. Today I'll be sharing a super simple strawberry chocolate protein recovery smoothie with Vega® Clean Protein that I'm sure you guys will love as much as I've been!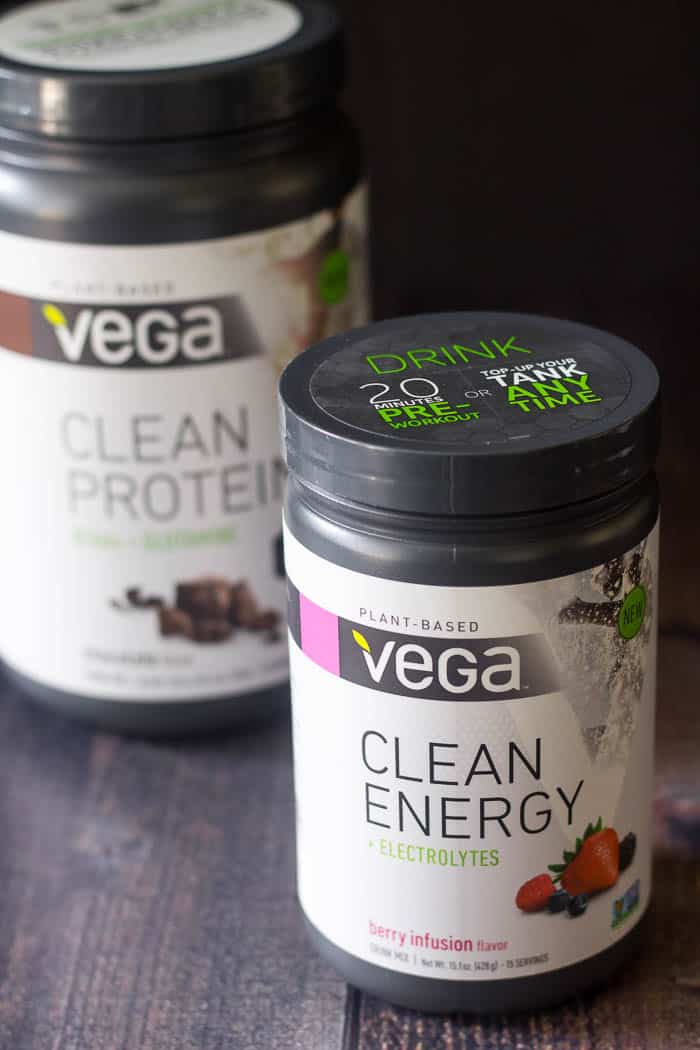 There was a time when I searched for a great protein powder to add to smoothies for a recovery boost post-long run, and wound up giving up because many of them just didn't agree with me. (Frying eggs for a snack just doesn't appeal as much when it's 90 degrees out.) When you're picky about ingredients and flavor, protein powder can be a challenge at the very least. Add on top of that having sensitivities to sweeteners (sugar alcohols specifically) dairy, and other sneaky ingredients and you might just give up altogether, sort of like I did in the past. Vega Clean is definitely different in this regard – At Vega® Clean Means: Non-GMO Project Verified Gluten-free Vegan Certified Made without dairy or soy No artificial colors, flavors, or sweeteners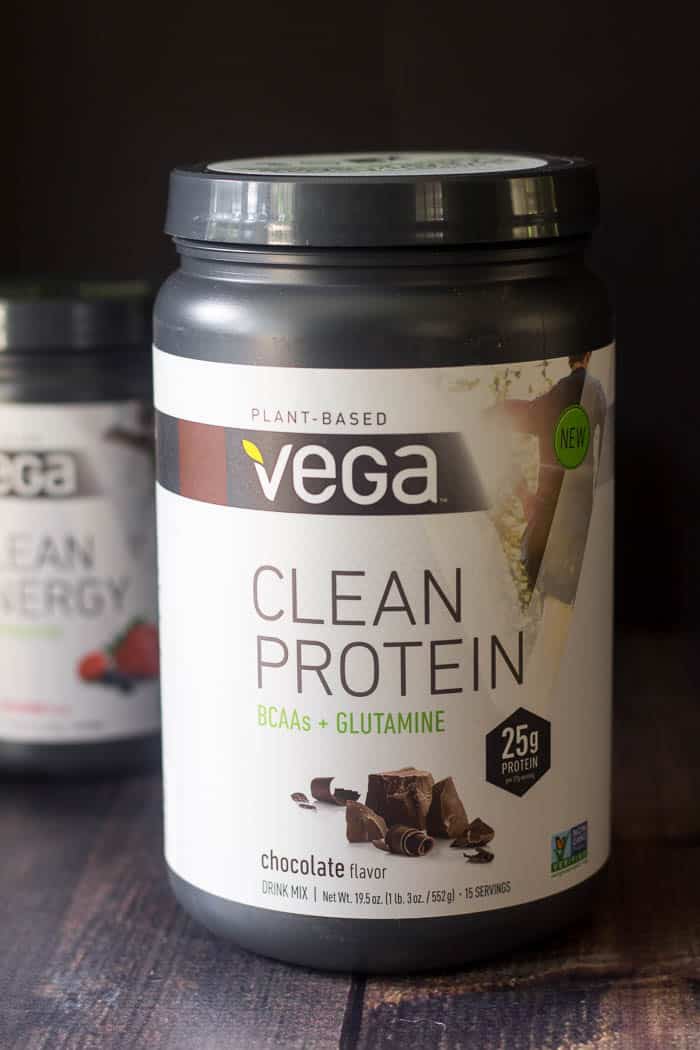 This is huge! Vega Clean makes both pre and post workout fuel whether you're a runner/endurance athlete or strength and conditioning athlete. For those long weekend runs, you can mix Vega Clean Energy into water before or during your workout and then blend Vega Clean Protein into your post workout drink or smoothie. Vega Clean Protein – Help build and repair muscles with premium plant-based protein Each serving has: 25 grams of protein in a complete, premium, plant-based protein blend from pea, hemp, alfalfa, and pumpkin All essential amino-acids including 4 grams of BCAAs Only 130 Calories 2 Delicious Flavors Chocolate (what I used for my smoothie!) Vanilla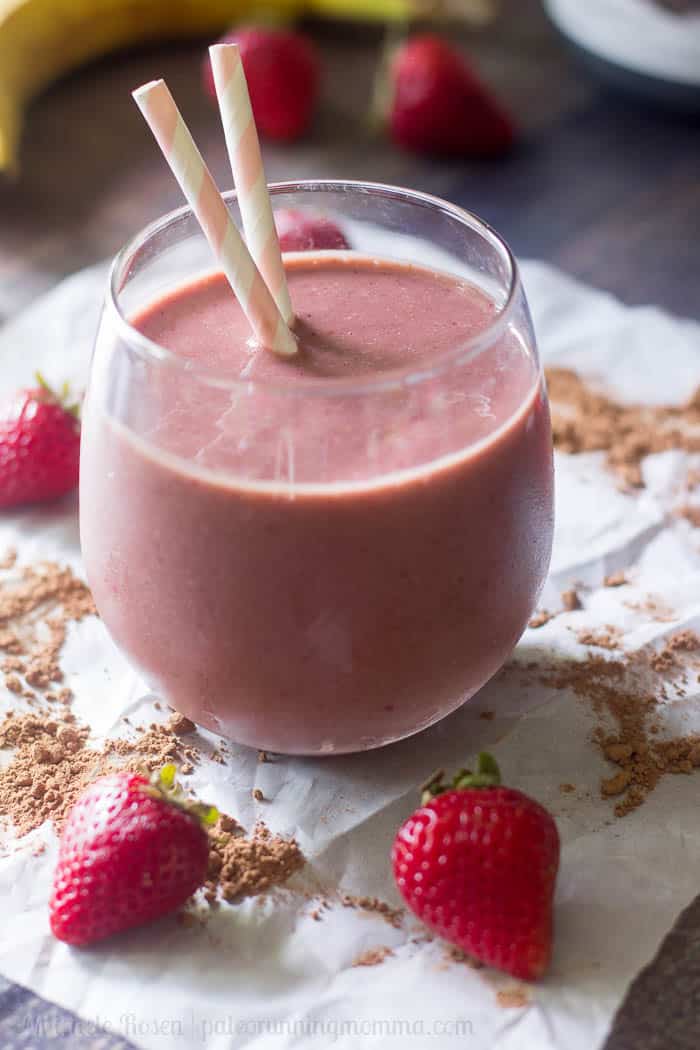 Vega® Clean Energy – Top-up your Tank with premium fuel Each serving has 80 mg of caffeine from green and black tea Immediate and sustained energy from Carbohydrates Electrolytes to hydrate 2 Delicious Flavors Berry Influsion Citrus Iced Tea Visit FuelYourBetter.com for training tips, nutritional articles, and recipes that can help you crush your personal best and get fit this summer. #FuelYourBetter Vega's new @VegaFueled Instagram has beautiful photos featuring real people's fitness inspiration, tips, and motivation. Follow the account and tag your photos with #vegafueled for a chance to share your fitness goals with the Vega community. Let's get to this simple yet delicious smoothie recipe using Vega Clean Protein Chocolate! All readers receive this exclusive discount from the Vega store with code VegaFit: 20% off and free shipping Valid until June 30, 2016 1 use per customer Instructions: Enter exclusive code VegaFit at checkout
Strawberry Chocolate Recovery Smoothie with Vega® Clean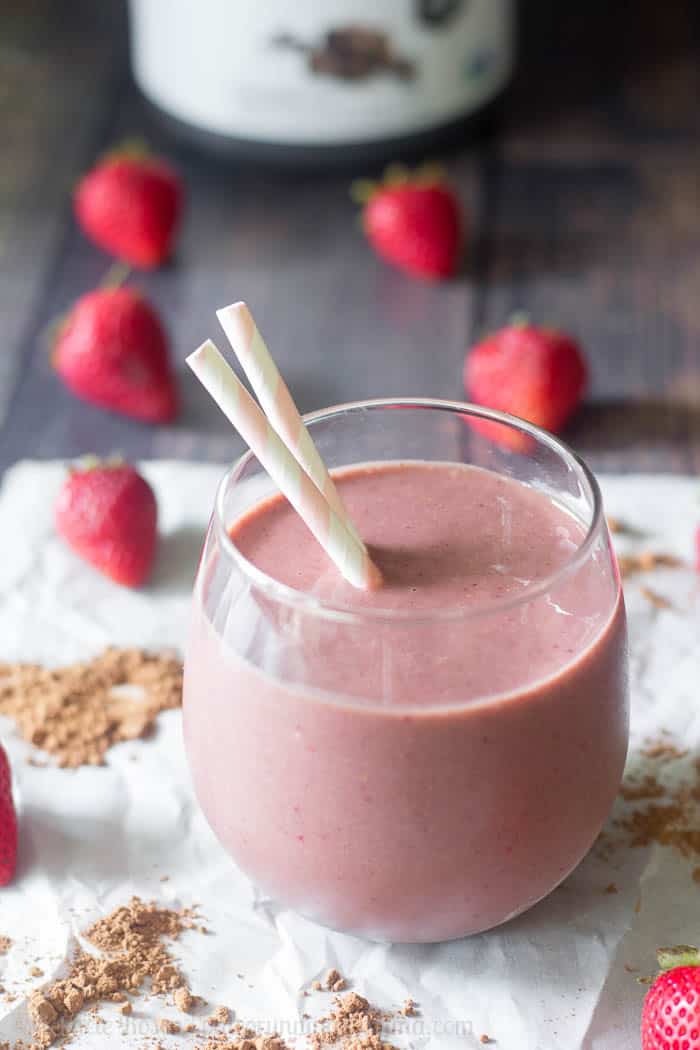 Strawberry Chocolate Protein Recovery Smoothie with Vega® Clean
An easy dairy free Strawberry Chocolate protein recovery smoothie made with just 4 ingredients to refuel when you need something quick, easy, and delicious.
Prep Time: 5 minutes
Total Time: 5 minutes
Course: Smoothie
Cuisine: dairy-free, Gluten-free
Servings: 1 serving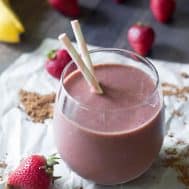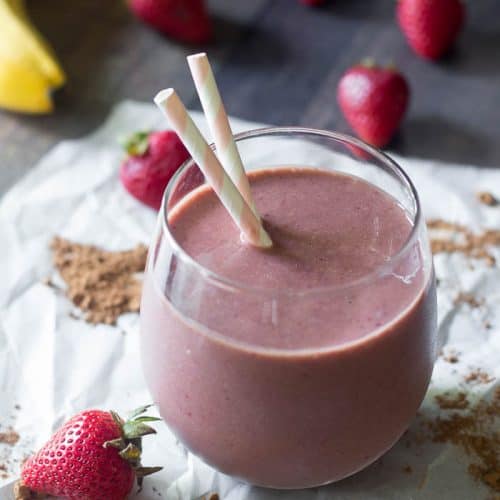 Ingredients
1/2 medium banana frozen (or 1 small frozen banana)
3/4 cup frozen strawberries
6-8 oz unsweetened almond milk
1/2-1 scoop Vega Clean Protein Chocolate I used 3/4 scoop
Instructions
Put all ingredients in a blender and blend on high speed until smooth and creamy. Drink after your workout to help your muscles rest and recover. Enjoy!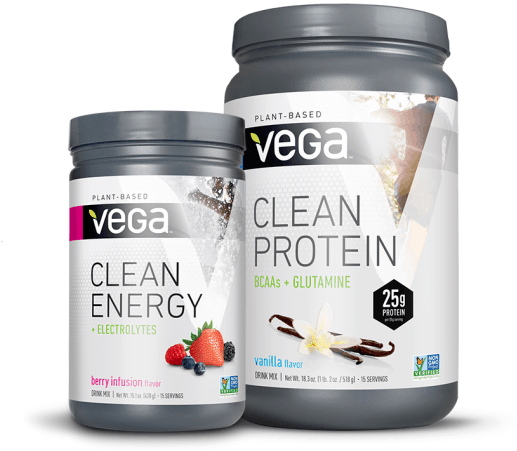 This is a sponsored conversation written by me on behalf of White Wave. The opinions and text are all mine.