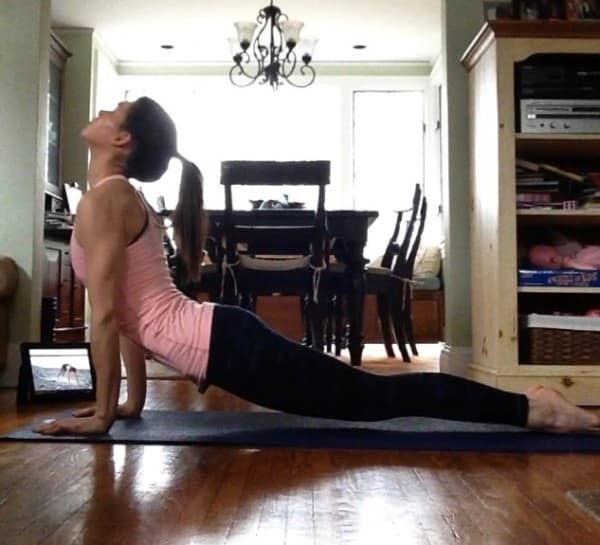 Workout wise, this has been a great week.  I felt like I was "on" for all my runs and yoga practices, possibly because they've been an escape and relief from the anxiety I've been experiencing otherwise.
This is going to sound ridiculous most likely, but, stomach bugs are nearly a phobia for me and have been for my entire life.  Probably back to my control issues again, but I can't stand to see other people experiencing that sort of illness. When I get it, the anxiety is mostly about spreading it to my family and the fear can be overwhelming.
So, for the past week and a half or so, all I'm hearing about around town is about this stomach bug.  Everyone I run into either has had it or someone in their family has it.  At my parent teacher conference my daughter's teacher told me she had it and the entire 3rd and 4th grade has it to the point that kids are getting sick all over the hallway.  Thank you very much for erasing any hope of sleep for me on Thursday night.
I hate that I get like this, but, really the only "cure" for my fear is when we actually get the damn bug, and we haven't had it since last year, right around this time (cue horror movie soundtrack.)
Of all the reasons to miss much needed sleep, this is my reason this week.  I'm up at night thinking someone is getting sick.  No way to live, but I'm out of ideas.  Now that I got that out, I'm dying to change the subject back to running and yoga because that was definitely my happy place this week.
Monday – No run, one hour of early morning yoga:  Renewing Power in Flow – Foot Balances – Intermediate.  I don't do this one enough, I really like it!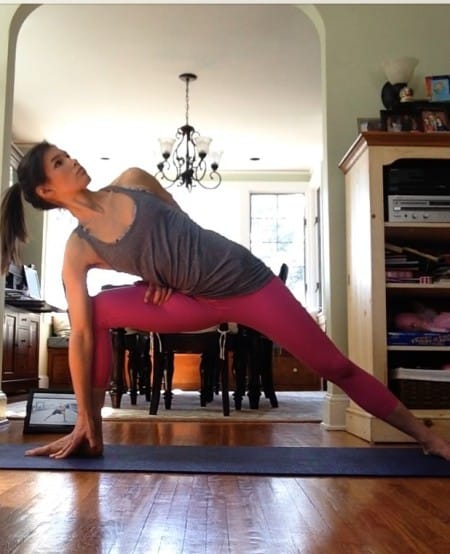 Tuesday – 6 miles on a hilly route in the early morning.  At 11am I did this 45 minute Strong Vinyasa Flow – Tim Senesi – one of my go-tos, this is intermediate/advanced I would say.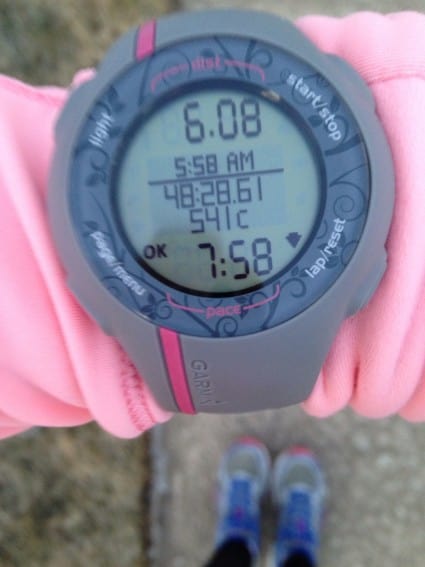 Wednesday – A tempo run!  I realized that I haven't actually done a tempo run in training since November when I was training for the Philadelphia Marathon.  Kind of crazy!  I think it was a combination of spring coming on plus my 10k being cancelled that finally made me decide to do this.  I kept a 7:40-45 pace for the middle 4 miles.
At 11am I did this 45 minute flow with Lesley Fightmaster – Abs and Arm Balances.  This felt really challenging but also great after the morning tempo run.  I would consider it intermediate – advanced considering some of the arm balances.
Thursday – 5 mile run early morning with my friend after a late dinner out on Wednesday.  I wasn't originally planning to run Thursday, but, with the rain situation Thursday looked like the better day.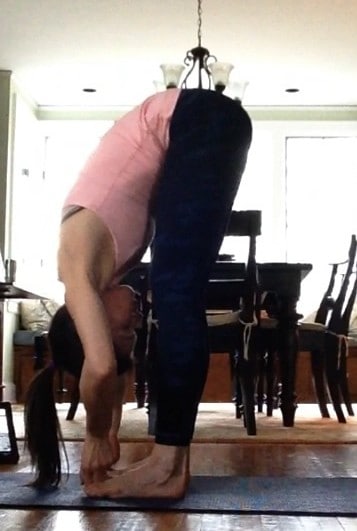 Later on I did 30 minutes of yoga – Vinyasa Flow Total Body Workout with Lesley Fightmaster.  I would say this was a well rounded intermediate level flow, and the perfect amount of time for what I had to give that day.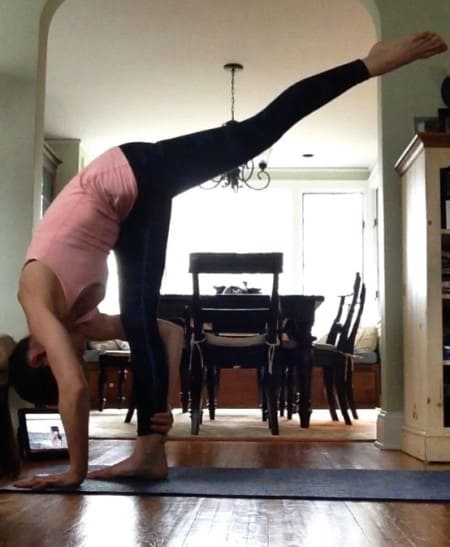 Friday – Rest day from running planned out well with the rain.  I did Power and Precision in the early morning, a great advanced practice, although I was interrupted mid way through with a potty related incident.  I do prefer yoga when no one is around of course, but, that's just not always realistic 🙂  I had lots of grocery shopping and other errands to take care of later in the morning so early was best!
Saturday – Planning for 10 miles with my friend, post run will likely do 20 minutes of stretching.
Sunday – 4-5 miles plus 30 minutes of yoga.
Funny how "balance" for me just seems to mean SOMETHING is out of whack.  What goes up must come down and when I don't sleep well I have good workouts, who would've thought?  My body was just in "up" mode this week in both the fight and flight sense I think.
Since I had a pretty good tempo run, I plan to keep that up once per week.  I'm going to run a 10k on Mother's Day, the same one I did last year, and I'm curious to see how my time will compare.  Last year I was coming off the Boston Marathon so I was in better distance shape, but I hadn't been doing speed work then, so, not sure what to expect.  If I REALLY start to get excited for spring I might actually venture to the track in the next couple of weeks!
Best workout this week for you?
Do you get insomnia, and does it affect your workouts?