Since I skipped last week's TOL for Thanksgiving (it felt SO nice to be done cooking Thursday afternoon!) I feel like I haven't shared non-food-related thoughts in quite a while.  Do I even have any?  Yes, of course!  They're centering mainly around being busy (yup, it gets old) and mentally preparing myself for our mid-December trip.  Here they are, my thoughts brought to you, censored to some degree (if only for language), but with no particular rhyme or reason.
1.) Between December rearing its cold and dark-way-too-early head plus our trip to CA (less than two weeks away, eek) I've been online shopping like it's my job lately.   Then again I think online shopping really is in the job description of "mom" since the kids do not yet have money/credit cards/good judgement to shop with.
The trip itself is challenging to shop for since a.) we have a wedding to go to b.) we have a rehearsal dinner, too and c.) we're going to Disney.  Plus we can't do laundry – is your blood pressure up right now with mine?!
I know these are the "little things" in life but man – little things translate into big anxiety quite often for me.  I think right now I'm supposed to ask myself "what's the worst that could happen?" and seriously – this question was 100% not invented by someone who actually experiences anxiety.
Perhaps the shopping woes are covering up deeper worries about how the trip will go.  Well duh, yes this is true.  However, the shopping in and of itself on top of all the other prep work (holidays, blog stuff, etc.)  is enough for my nerves without actual anxiety behind it.
2.) Okay, I'm beginning to feel like I sound whiny right now so I will stop.   I will not tell you my woes about the  basement renovation that will probably never end.  I will keep all that negativity to myself!   And moving on, Drew is still drawing like a champ and asking me to promote his Youtube channel.  I need to take lessons from him:
[embedyt] http://www.youtube.com/watch?v=P5bLhUjLLsM[/embedyt]
That made me smile, I'm good now 🙂
3.) Can we talk about dessert please?  It happens a lot, I'm aware.  I haven't posted a WIAW in forever but maybe I should, because my "dessert bowl" has changed at least a little bit over the past couple of months.  Specifically, after I bought Luna and Larry's Coconut Bliss ice cream to go with my skillet cookie, I was 500% hooked.  As in needs-to-be-in-my-freezer-or-I-go-out-at-8pm-to-get-some hooked.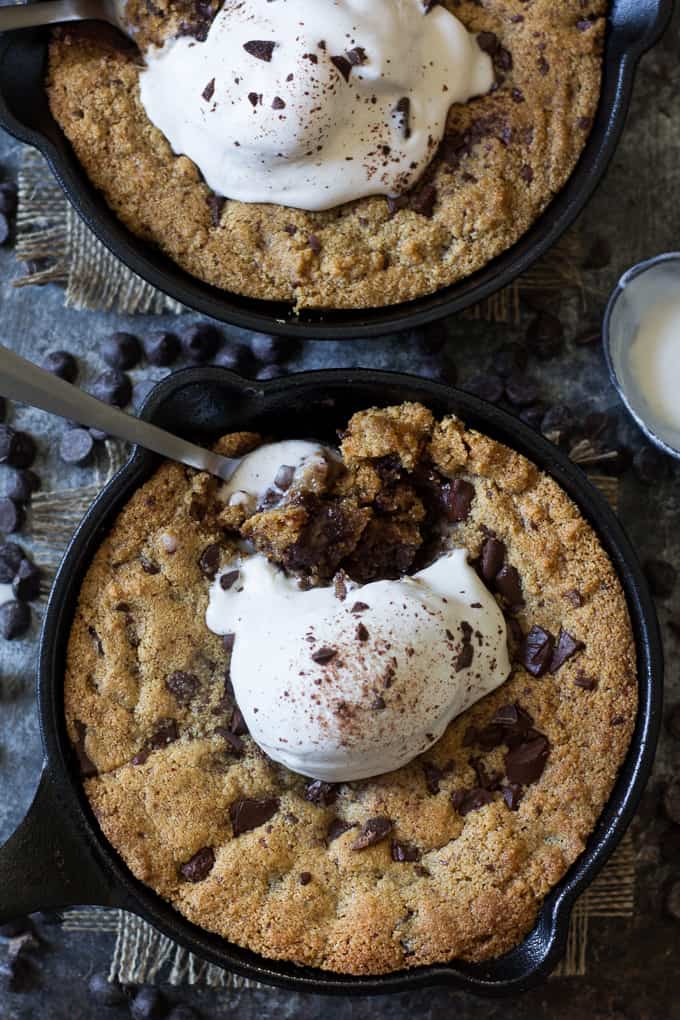 Reviews are extremely positive from non-Paleo eating family members, and it's the only ice cream we ate with our pies on Thanksgiving.  So yes, I'm obsessed.  For awhile leading up to Thanksgiving, my dessert every night was a "cranberry bar banana split" – sliced bananas, coconut vanilla ice cream, and a crumbled up cranberry bar.  SO good!
When the cranberry bars were finished, I moved onto these turtle cookie bars – which are coming this weekend: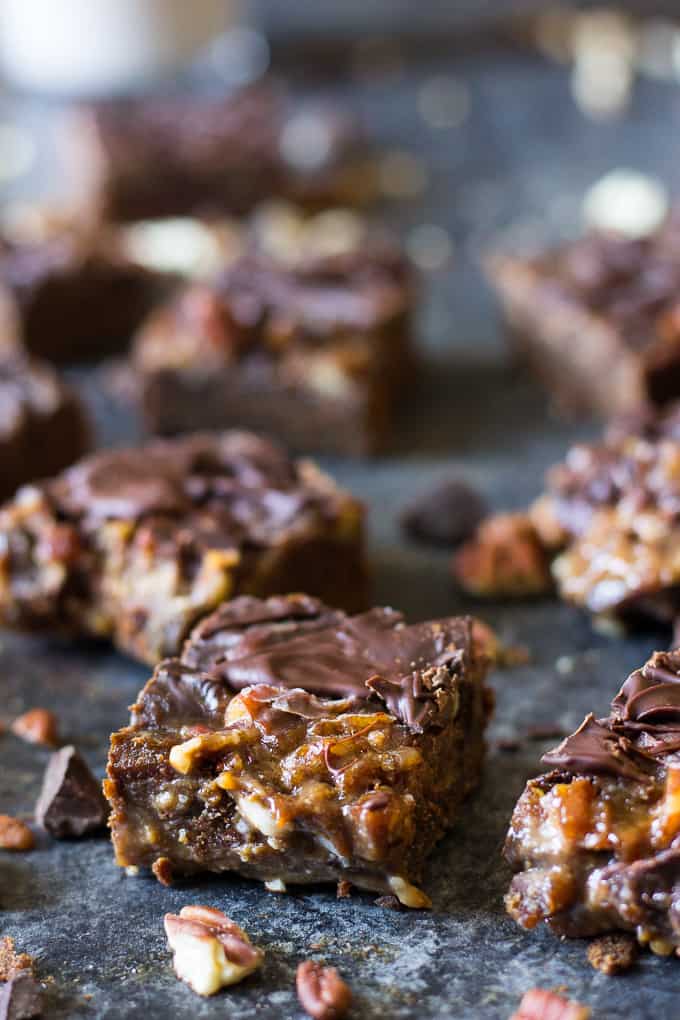 I got mad when these were gone, I can't lie.  Luckily I still had chocolate gingerbread truffles to eat with the ice cream.   Maybe it's the time of year, but dessert lately has been go-big-or-go-home style for us!
4.) I have trouble, to say the least, taking "time off."  There were a solid 4 days last week where I did little to no work on the blog and it made me realize that life exists outside of my blog.  But of course it does!  Yet so easy to forget!  Or, be resistant to exploring for fear of feeling "lazy."
For those of you who have blogs/work at home/run a business, you know that you live your work quite literally (or work your life?) so you might have forgotten what time off really means.  In fact, "time off" is something I need to figure out for myself, like ASAP.  Because burnout is a real thing that I'm not immune to.  I have learned this from running, to parenting, and I will learn it again most likely with everything I throw myself into.
I don't want to make this a "resolution" sort of thing, but rather something to take seriously in my approach day to day, because I love what I'm doing and want to love it just as much a year from now.
Tell Me!
When have you experienced burnout in the past?
What's in your dessert bowl lately?