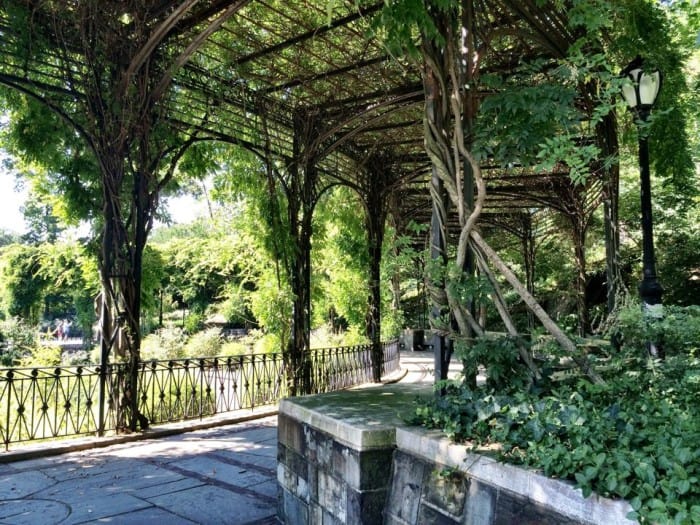 All pro photos, including the above, were taken by the extremely talented photographer (and one of my best friends!) Dayana.  All the other photos (you'll know the difference!) were taken by either me or Adam with my beat up iPhone 5 🙂 
I'm so bad at these "sentence per picture" posts but I'm going to have to try with this one, since I have a lot of pictures from Sunday's wedding in central park and I need to let them do most of the talking!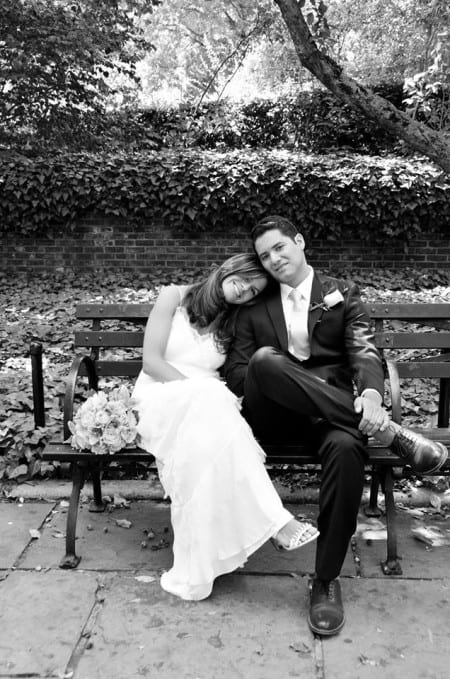 As I mentioned in my training recap, my sister (younger and only) got married on Sunday, at the Conservatory Garden in Central Park.  The wedding was beautiful, intimate, warm, fun, and the weather was perfect.  It was really everything you'd want your wedding to be!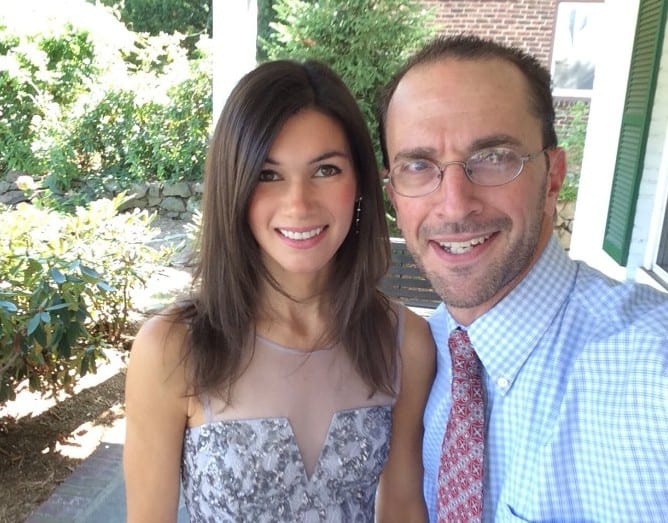 But let's be real.  Weddings are a time when people get dressed up, and, nowadays, try to take the perfect selfie in the hopes that it might be a new Facebook profile pic.  Or even a bubble on a holiday card.  Must take advantage!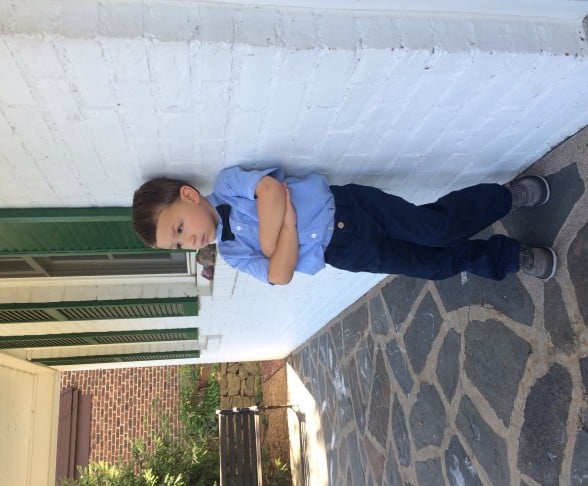 I had to bribe him with the promise of a homemade ice cream sandwich so he allow his picture to be taken. There was a lot of "smile and say ice cream sandwich!!" which thankfully worked since it's a pretty rare treat.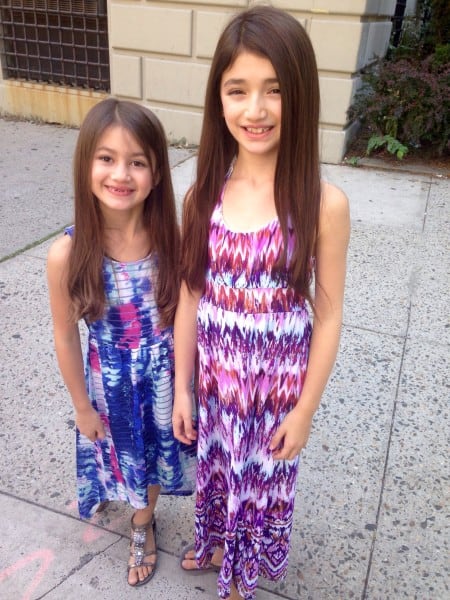 Diana conveniently forgot her glasses at home, since Emily told her she looks better without them.  #Sisterlylove?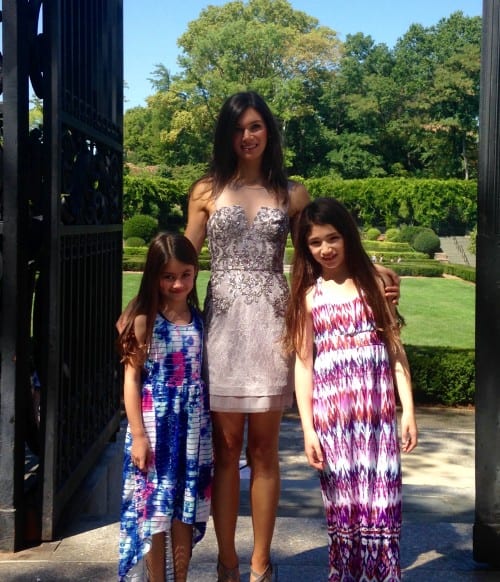 The girls and I at the entrance to the Garden around noon.  The weather was completely perfect.  Warm, sunny, really pleasant in the shade.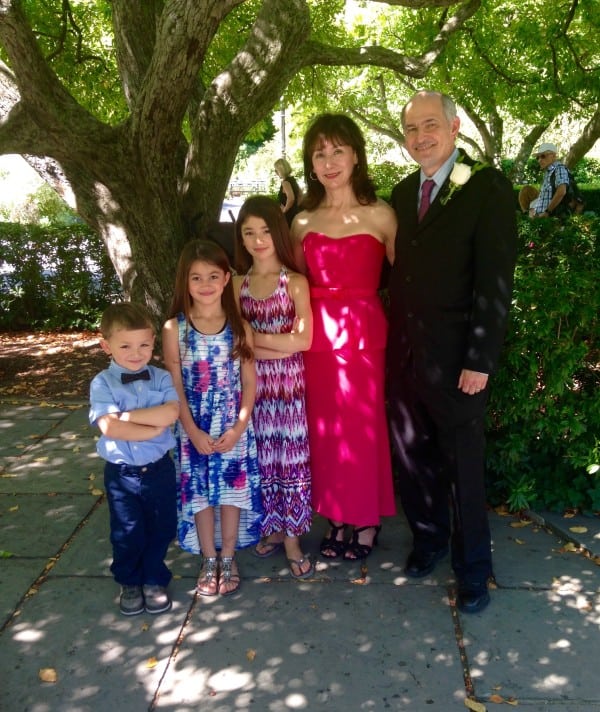 My parents with their grandkids!  This might be the best picture I've ever taken.  It might even beat eggs and plantains, ya think?  My mom really looked amazing in her dress, bright colors have always suited her well. Drew rocked his bow tie for a solid 2 hours.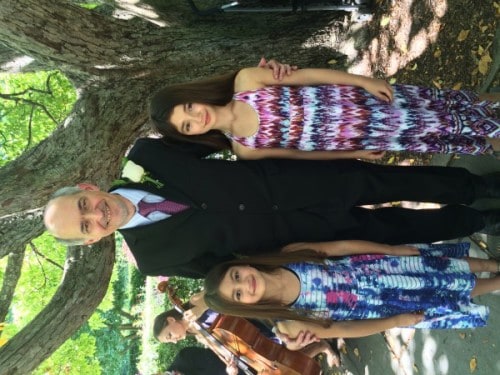 My dad with the girls.  I can't believe how old they look in these pictures!  My girls, that is, my dad looks super young 🙂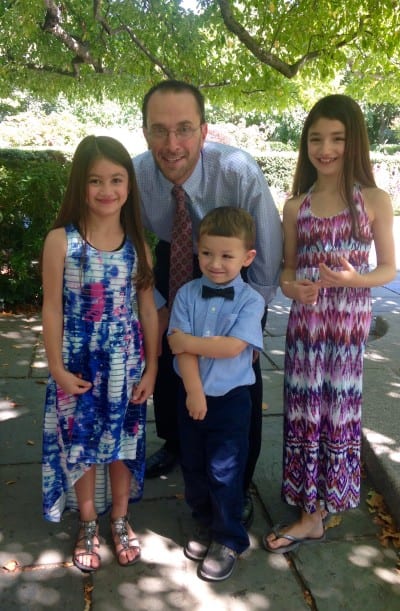 Getting excited for aunt Sara!  It was a really gorgeous area to hang around and take pictures while we waiting for the wedding to begin.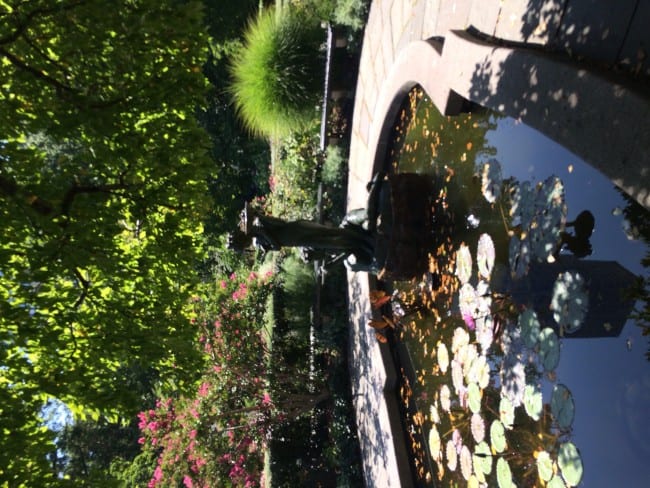 The actual wedding took place in the Conservatory's English style garden, known as the Secret Garden because of the statue in the water lily pond depicting the main characters from the classic book "The Secret Garden."  I had to Google that of course, but definitely a cool little tidbit about the wedding location!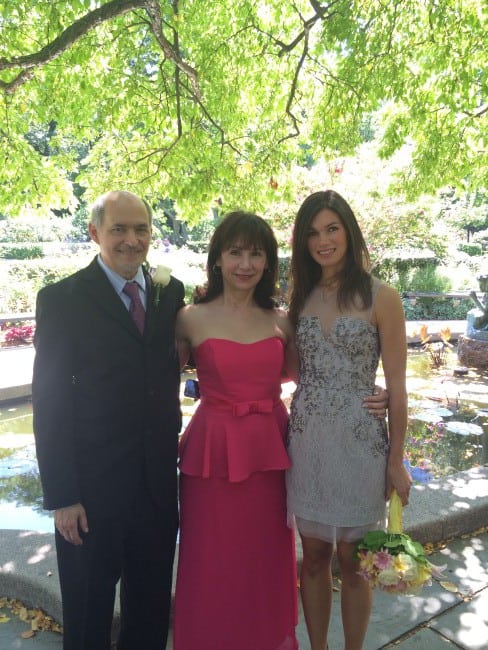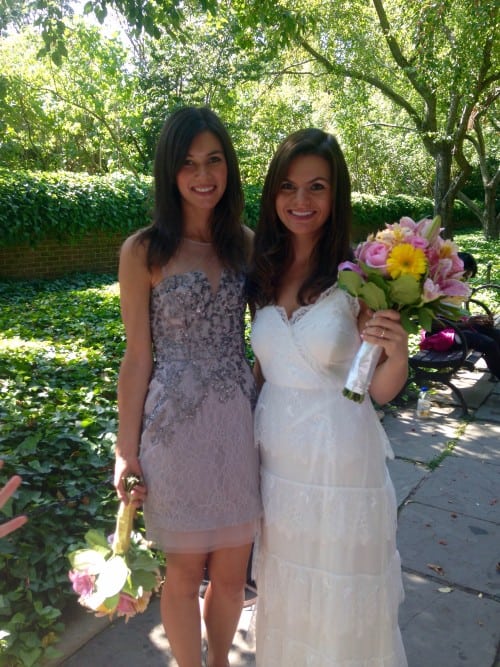 I know it appears that I'm taller than Sara in this picture, but, the truth is that she had just taken off her shoes and I still had 4.5 inch heels on.  Just to clear up any confusion, she is a half in taller than me on even ground.  She is also probably the only person who will understand why I captioned such a special picture with a ridiculous commentary on our heights.  #sistersgetit.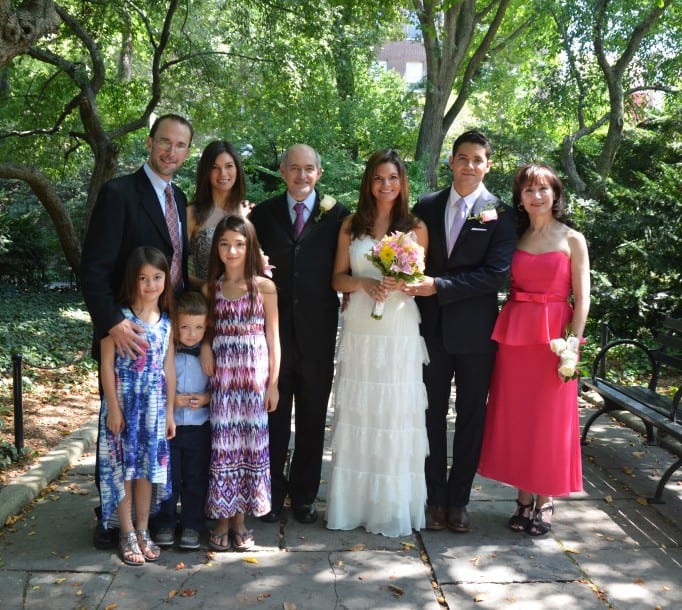 We couldn't be happier to welcome Sara's husband Joseph into our family.  He's just one of those people that you meet and instantly love because he's just good.  A real and genuinely kind person and a lot of fun. I'm really excited for all that's to come for them from here on out.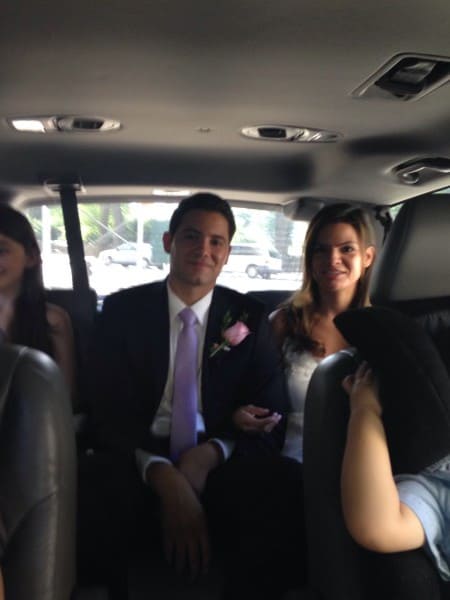 Since we do a good job of keeping things Klassy-with-a-capital-K – Sara and Joseph hopped in our minivan after the ceremony to drive down to Villagio – the location of their reception.  Adam dropped us off a couple of blocks away while he parked, and Sara walked the streets of NYC in her wedding dress and birkenstocks. Something to love about NYC is that you can do things like that and no one really even looks.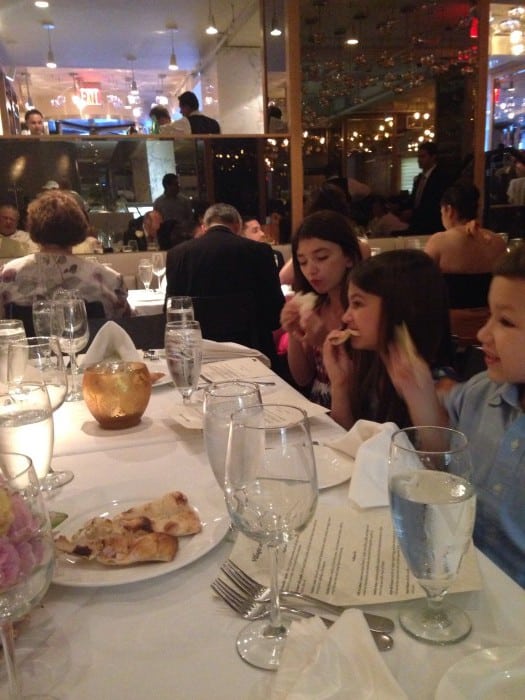 The kids were completely starving and ate 3 lbs of flat bread when we got there.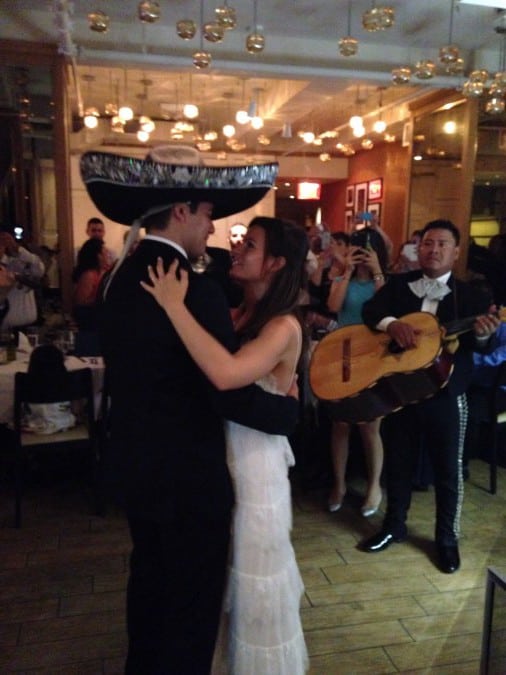 Because is it really a first dance if your husband is not wearing a mariachi sombrero?  There was a band too and this was seriously a lot of fun – highly recommend it for any wedding!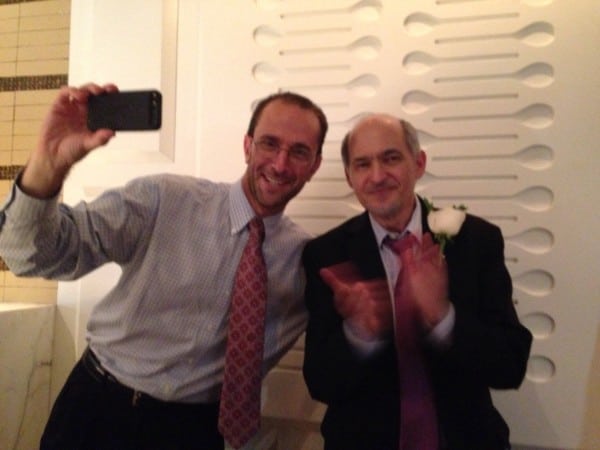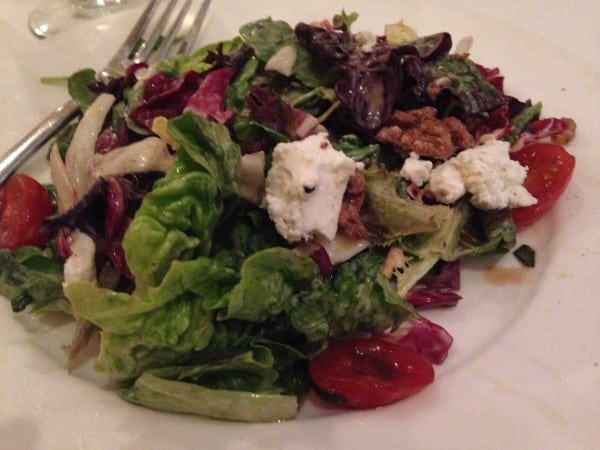 The only food picture I managed to take all day (besides the wedding cake) was a salad with candied walnuts (can't resist!) beets, goat cheese, and a honey dijon dressing.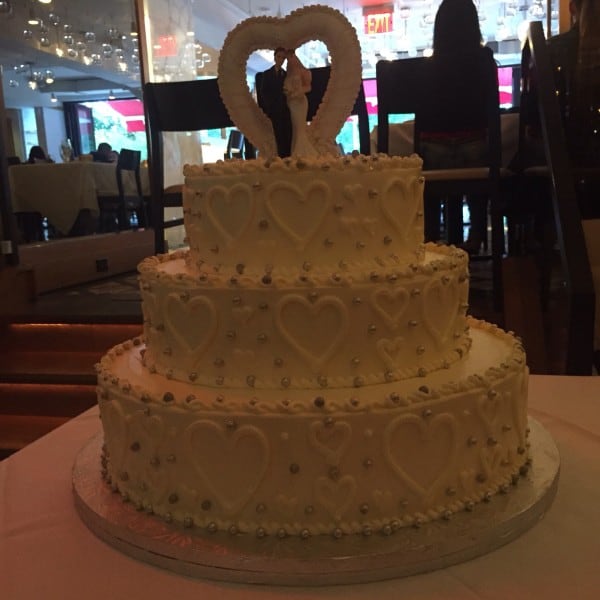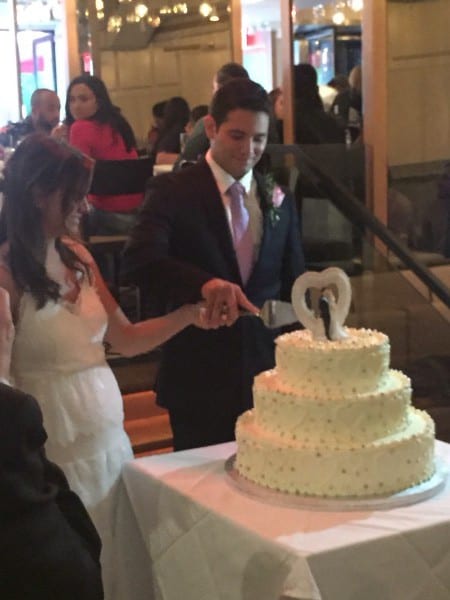 For my kids, the cake was the highlight of the day.  But maybe everyone feels like that, at least a little bit 😉 There's something about cutting into a wedding cake that just feels so -official- right?  Now you are actually married, because "the cake" is cut and then quickly demolished.  Yes, it's very official.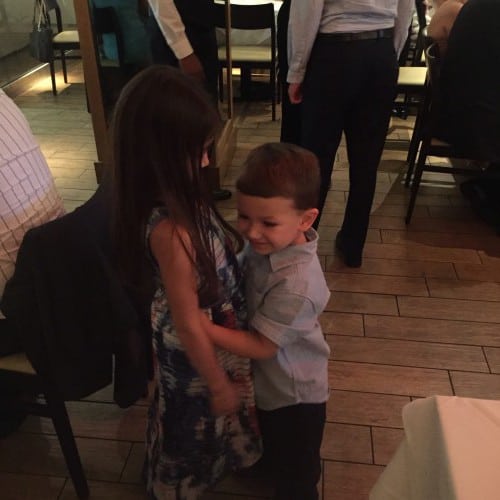 Drew and Emily were so happy to have cake that they hugged each other.  They were pretty much "done" though after a few bites of cake.  It was a long day!  And no, they did not forget about the ice cream sandwich promise.  And you know how I feel about promises, so yes, they had a whole bunch of sweet treat goodness on Sunday!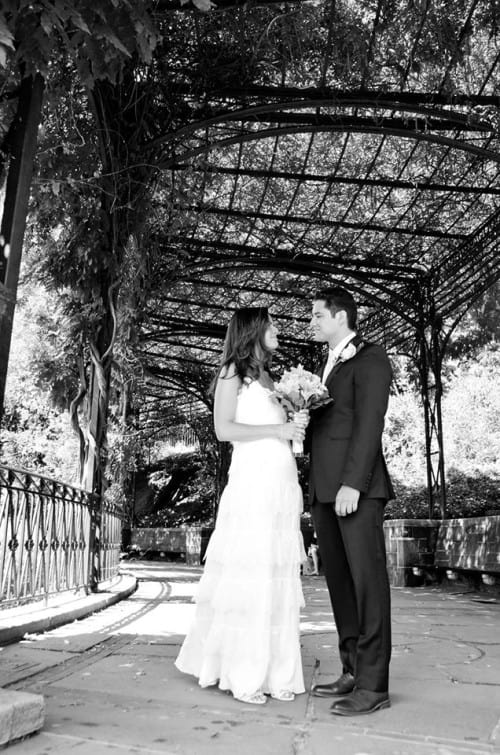 The day was so special and I'm still riding the high!  Since I only have one sister, it was the first time I got to experience a wedding from this perspective – all the excitement, none of the nerves – and I have to say it's pretty awesome!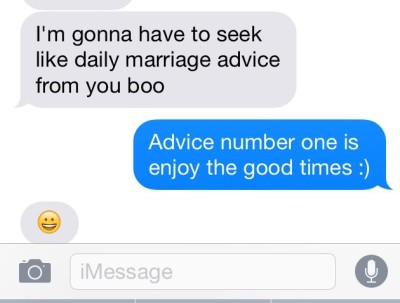 Enjoy the good times.  That is my number one piece of advice to myself lately, too, as some of you readers might know.  Simple but easy for forget, if you're like me.
All the best to Sara and Joseph!  Hope you enjoyed the pictures!
What's your one piece of advice for a newly married couple?