Time to think out loud!  Thought 1: I've been really lazy with making my own kombucha.  That's right – I have a SCOBY hotel in the corner of my kitchen but no actual kombucha brewing.  I need to get on that.  Maybe next week?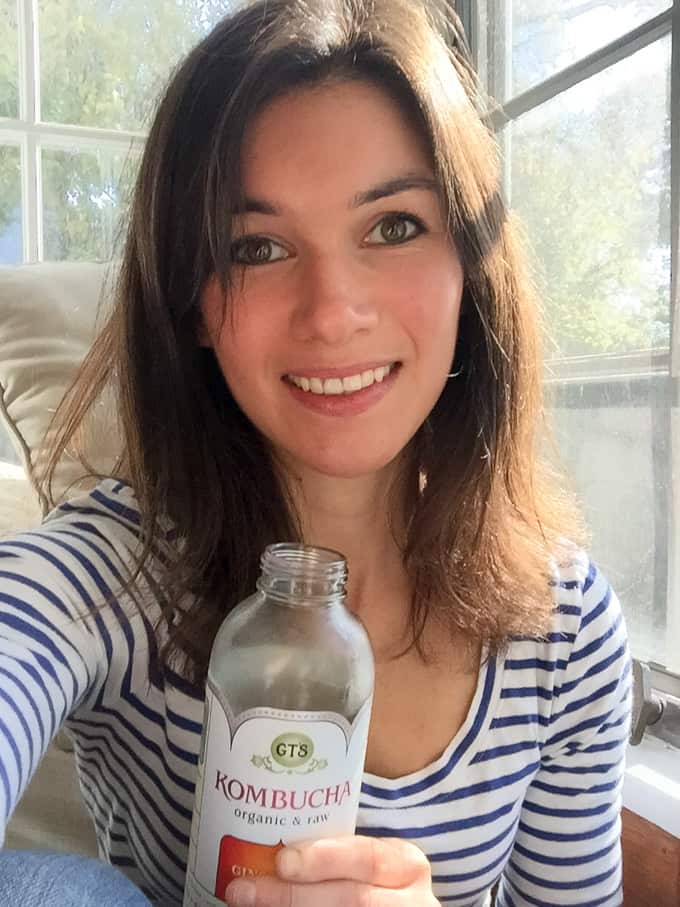 Thought 2:  It's really hard to smile naturally for a selfie.  It's really hard to smile naturally/make a normal face in general for pictures, which is one reason taking pictures of food is more fun I think.  I am not a fan of posed-smile pictures.  But I will keep this one up, since I've already made the effort.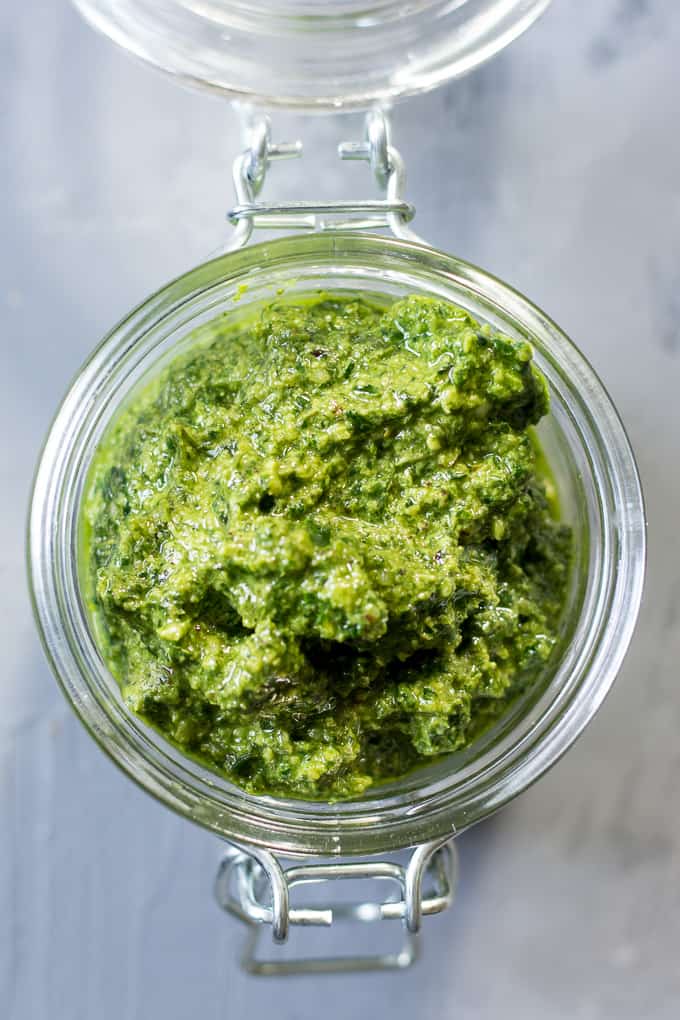 Thought 3:  Why don't I make pesto more often?!  Pesto is so good!   I'm guessing I'll be reminded of that answer tonight when no one wants to actually EAT the pesto because it's GREEN.  So sad.  It's not easy being a really tasty food that happens to be green, that is, if you also happen to be hanging around picky kiddos.  Not easy being green.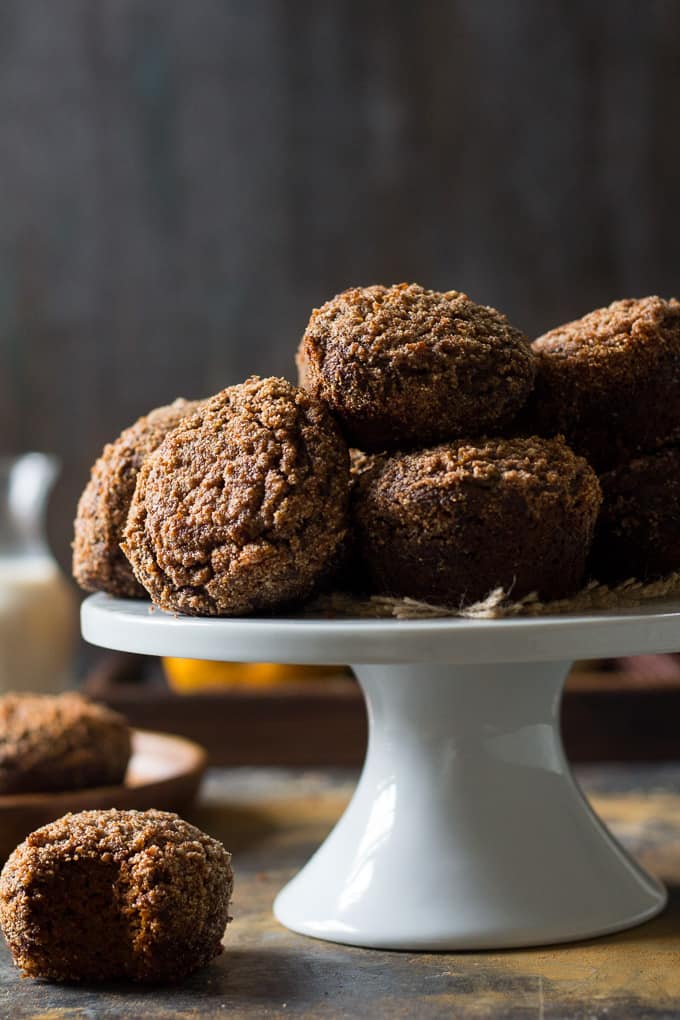 Thought 4:  I've been cooking/baking a lot, but really, what's new?
Just in the same way I used to have a problem taking rest days from running, I can't seem to take rest days from cooking now.  Of course, the whole "I'm a mom and need to feed my kids" thing makes it hard to not cook AT ALL, and that is why I always seem to rationalize making new recipes.  THE KIDS WILL LOVE THIS.  And sure, I'll get to eat it too, that's always encouraging.
I have about 5 recipes that haven't been posted yet as of today, and I don't even know what to put up first.  The pumpkin gingerbread muffins?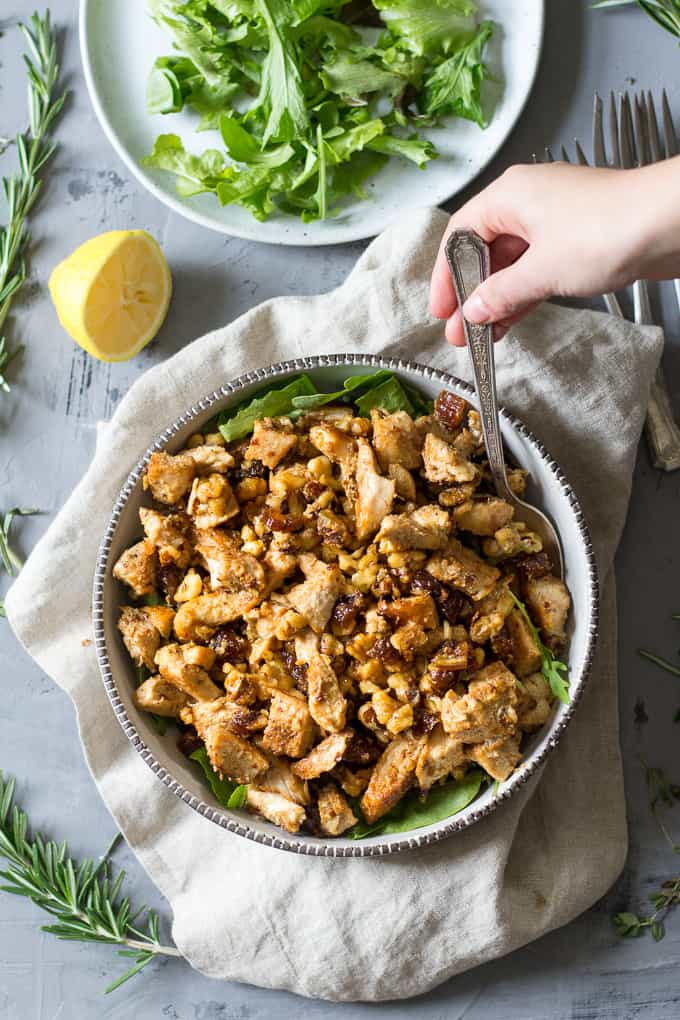 Or maybe this seriously delicious pecan date chicken salad.  Have you guys noticed I'm almost as obsessed with the pecan/date combo as I am with bacon and sausage?  It's not a problem for me, hope you guys like it too 🙂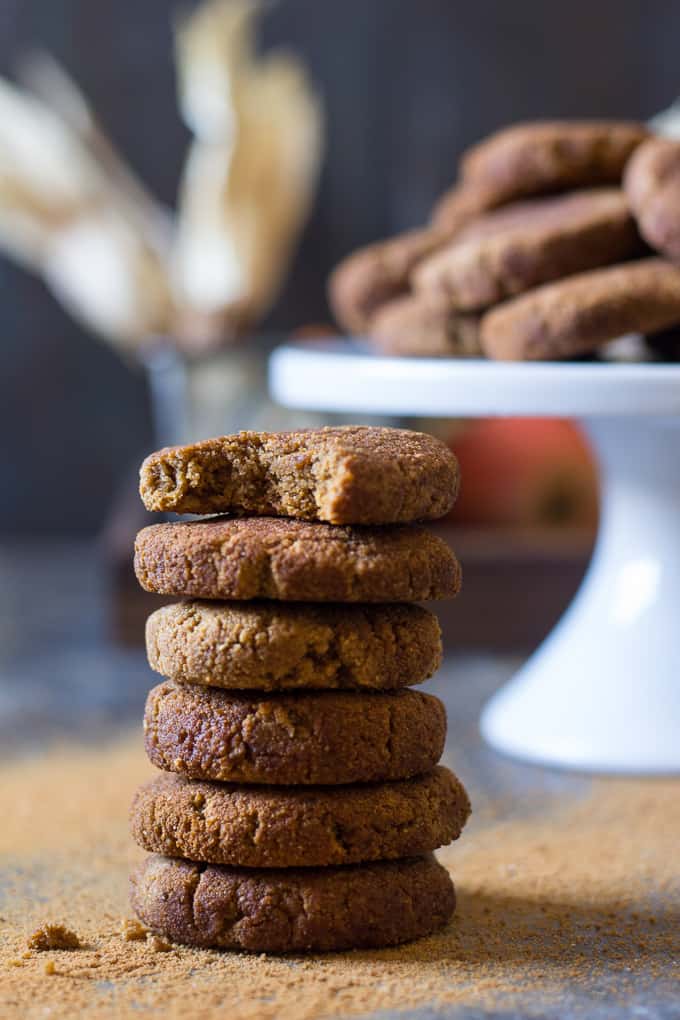 Thought 5:  At least I ended my current pumpkin cycle with these pumpkin snickerdoodle cookies.  As of right now, I don't have any leftover pumpkin in sight.  Just a couple of unopened cans that I'm promising myself not to open until it's time to cook for Thanksgiving.  LOL.  As if that promise will be kept.  I see myself making it to Sunday, tops, before whipping out the can opener.
Thought 6:  My 3 pairs of warm cozy socks arrived, just in time for another few days of 70+ degree weather.  But really?  It's November dammit and I want some cold weather.  And this year, it's not even because I have a race to run as it always was in the past, but simply because I'd like to be cold, mmkay?  I think Sat/Sun are looking colder.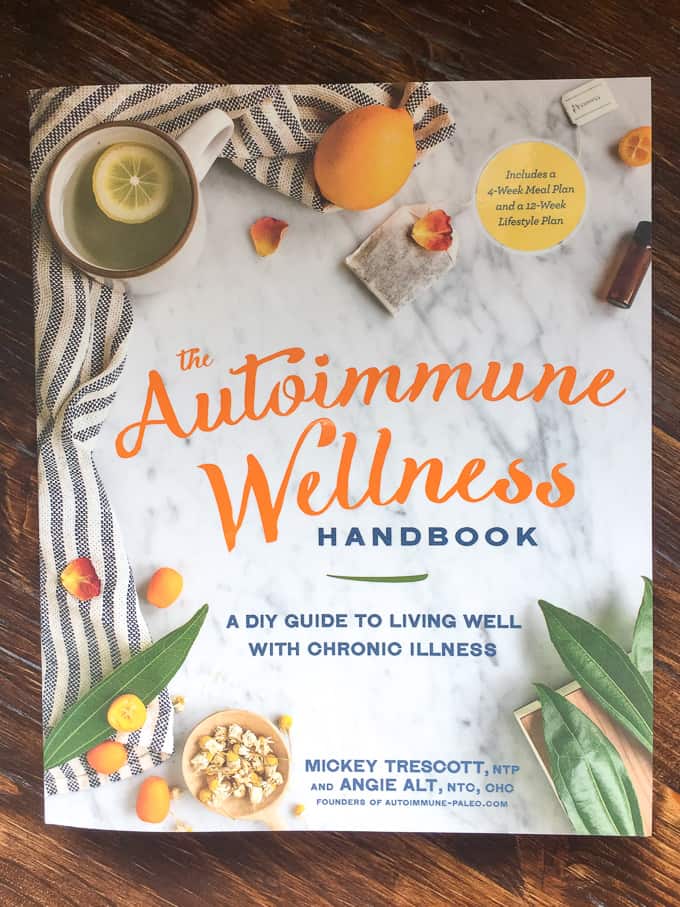 Thought 7:  The Autoimmune Wellness Handbook is out!  This is a really comprehensive, helpful book for anyone dealing with an autoimmune illness.  The authors, Micky Trescott and Angie Alt of Autoimmune Paleo went above and beyond healing with food to include how to rest, move, connect, and be a proactive patient.
I'm currently reading up on the chapters on rest/sleep since this is where I continue to struggle.  All 30 recipes in the book are Paleo and AIP (autoimmune protocol) friendly, simple, affordable, and mostly one-pot.  I can't wait to try a few of them!  The Bacon-beef liver pate with rosemary and thyme is first on my list – I've always been very liver curious and I think now is the time.
Thought 8:
I used to have a huge problem NOT buying plantains at the grocery store, no matter how many I already had at home.  And now?  I'm having that problem with squash.
I currently have 3 butternuts, two acorn, one kabocha and one delicata in my house and I'm starting to feel a tad overwhelmed.  It's like the hungry caterpillar story, except the squash will not likely turn me into a butterfly, but rather a bloated, orange version of myself.   Let's see what happens with the squash – I will update next week 🙂
Tell Me!
What recipe should I post first?
Can't stop won't stop buying _________ at the grocery store?