Thought #1 – I'm hungry.  Either I wait until I'm hungry to decide to start writing, or sitting down to write is actually making me hungry – not sure.  Nonetheless, being hungry while I write is the norm lately.  Which is why my Thinking Out Loud posts sometimes resemble my WIAW posts a little too closely.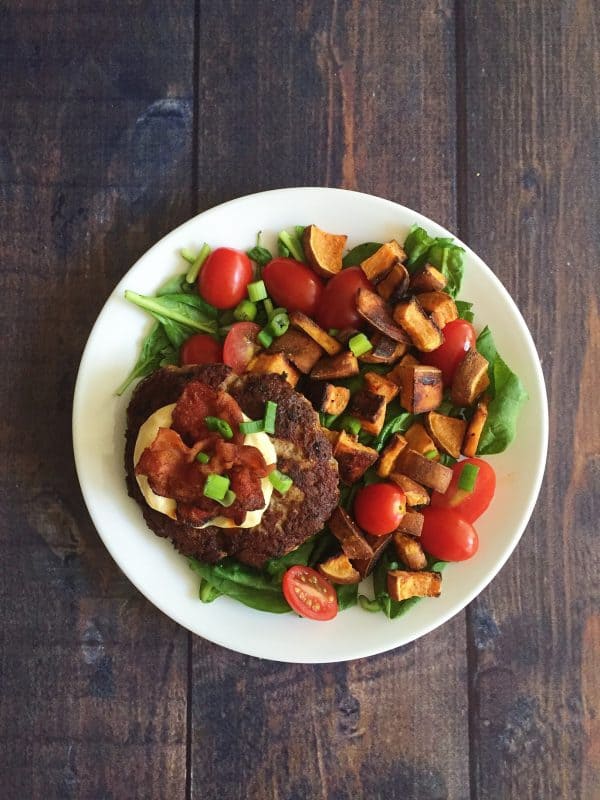 I want to make this for lunch in an hour.  Sweet potatoes are already chopped!
Thought 2: Aside from the hunger thing, another "what came first" coincidence this week happened last night.
So, if you have been reading for awhile you know that sleep doesn't always come easy for me.  Whether I'm being disciplined about going to bed early, or staying up until midnight, I just always seem to have a tough time with sleep.  The fact that it seems physically impossible for me to sleep past 5:30 am NO MATTER WHAT does not help the matter at all.
Lately, I've been going to bed way too late.   I don't even know what I've been doing.  One night I could be reading blogging articles, the next watching TV with Adam, and the next just staring blankly at my computer, almost like I'm waiting for it to give me all the answers.  To everything.  Like if I go to bed I'll miss out.  I have FOMO when it comes to going to sleep, I think.  As if my days aren't jam packed already, it's strange.
But that was a ramble, let's go back to last night.  After a night with maybe 5 hours, I decided to go to bed really early last night.  At 10:15 I was getting in bed when, of course, a thunderstorm began with bright lightening and all.  Self sabotage or bad timing?  I sort of knew it was about to storm, but then again I really was tired.
Now, if I was really serious about prioritizing sleep, you think I'd be prepared for situations like this with earplugs and a mask or something.  I actually own these things and they exist in my house somewhere amongst the clutter, I just don't know where exactly.
I've heard about self sabotage when it comes to success and such.  But sleep?  Does anyone but me self sabotage sleep?  And if I'm doing this, what does it all mean?
A question for another day 🙂  Moving along to other weekly happenings.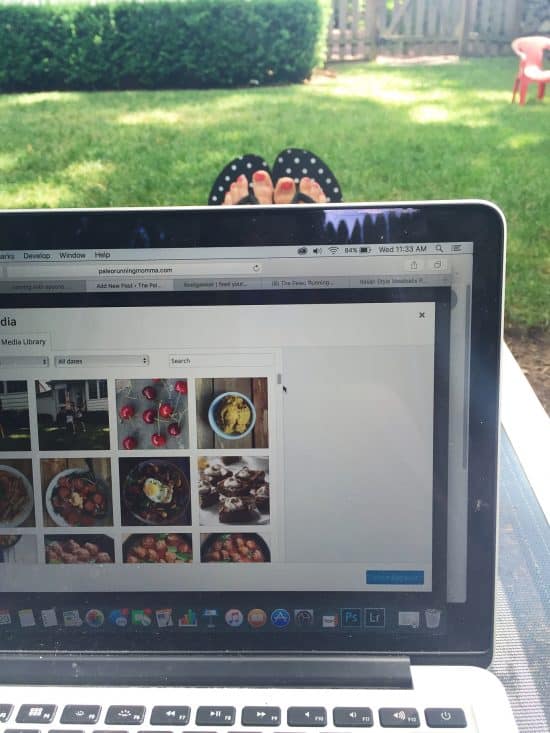 Thought 3: I'm very adamant about spending as much time as I can outside lately, despite the bugs attacking me all day long.  In the 20 minutes I've been writing I've been bitten by the same mosquito at least 5 times.  I tried to get a picture of it on my computer screen (he must see cherries) but couldn't catch it.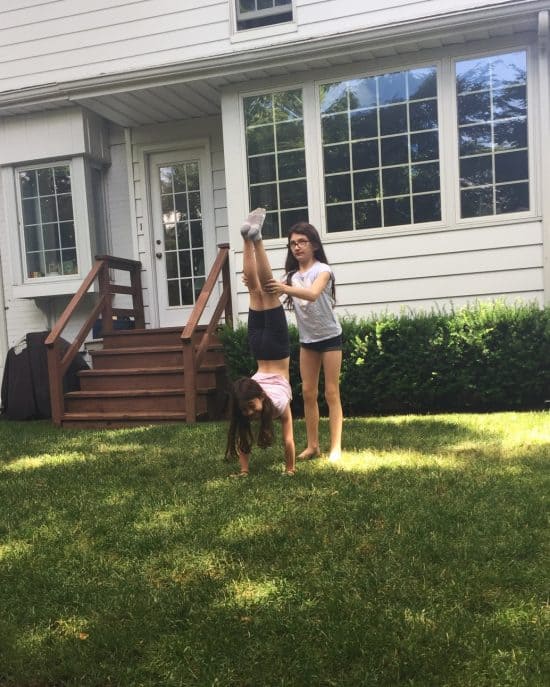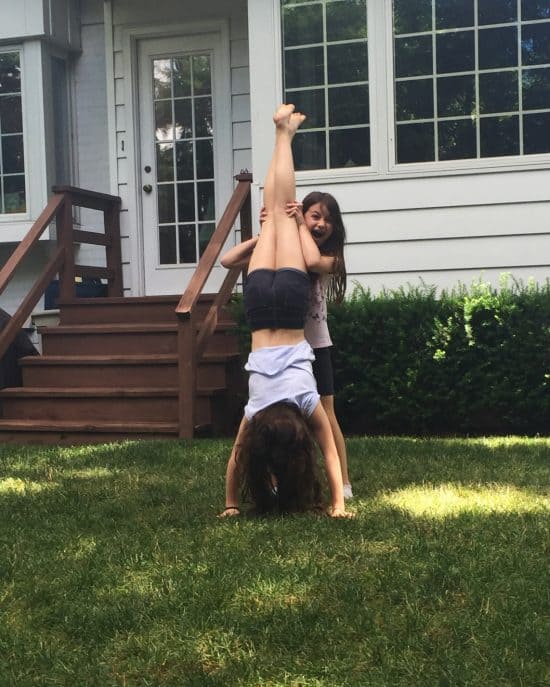 I did catch a couple of pictures of the girls hand-standing back here.  They're now begging me to make lunch, so maybe my hunger is valid after all.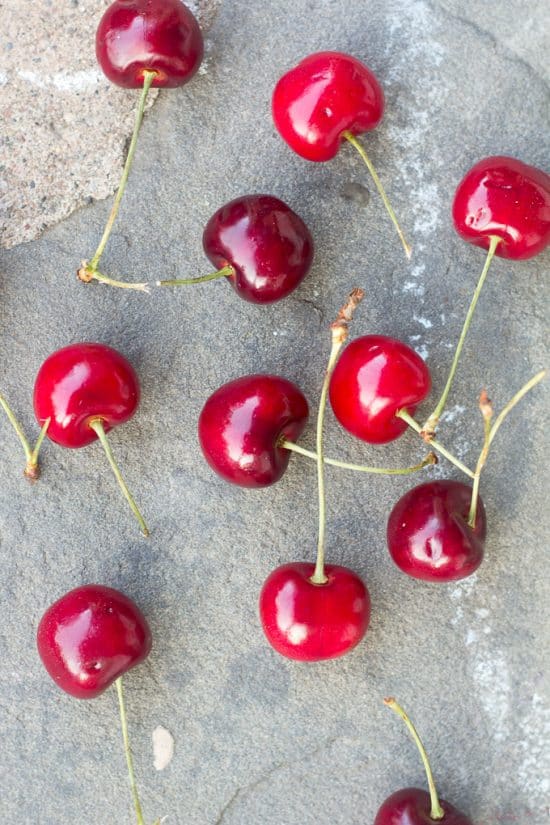 Thought 4: I'm obsessed with cherries lately even though they're high FODMAP.  Because I know I can't eat a lot of them, I've been doing the next best thing by taking pictures of them on my front porch.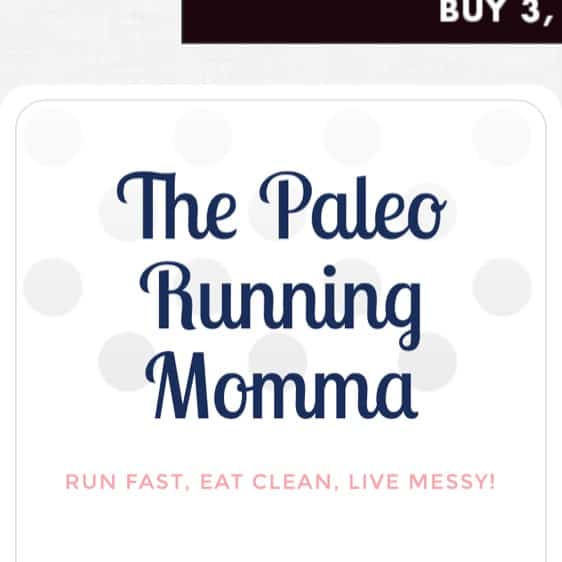 Thought 5: Another random thing I'm obsessed with?  Polka dots.  I've been oddly enamored with polka dots for at least 15 years, probably longer, and I say oddly because they don't really go with my "style" or at least the way I think of my style.
I'm starting to think about blog redesign/creating an actual logo/header and really don't want to part with my polka dots!  The honest truth is that I purchased my original blog theme (Modern Blogger Pro) solely because of the polka dots!  Is that crazy?  I just really cannot resist them. (See flip flops above.)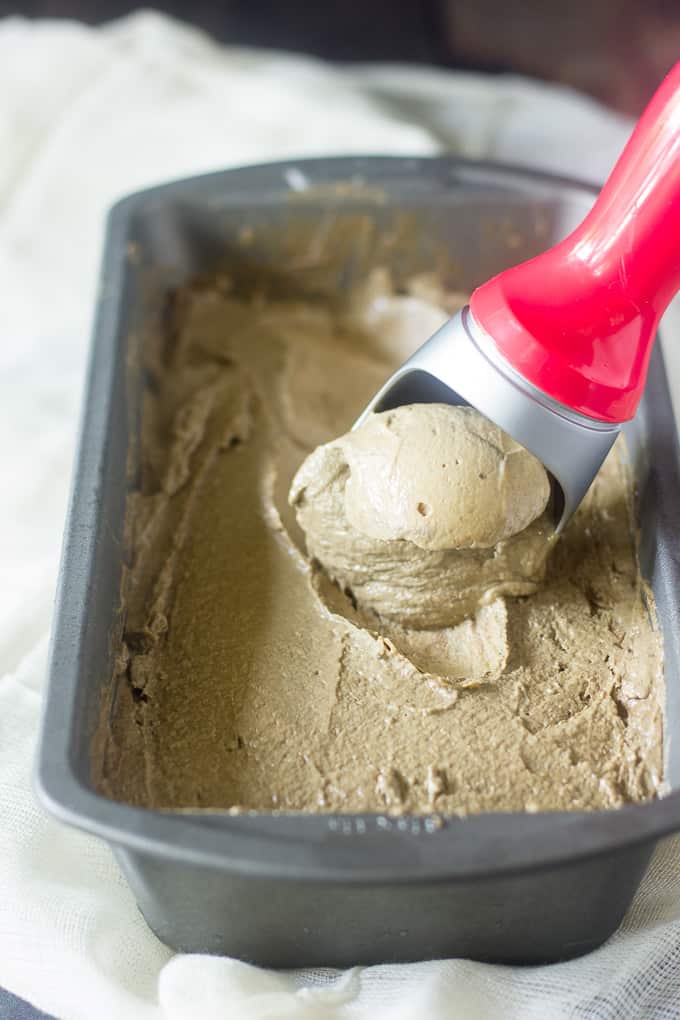 Thought 6: We (okay mostly me) are still working through this sunflower butter banana ice cream over here and it seriously does not disappoint!
Now I'm dreaming of making more ice cream recipes, but I feel like by the time I get around to posting them, summer will be over!  It's flying already!  Since there must be some year-round ice cream eaters out there, I will probably still do it.  I'm dreaming of almond butter cookie dough with a fudge swirl.  Go big or go home, right?
I'll let you know how it goes 😉
What are your random thoughts this week?
What do you self sabotage?
What's a random obsession that doesn't quite "fit" your personality/style?